"Because you don't have enough makeup brushes, right?" That was what Mr. Platt said to me when I told him I had to buy a new makeup brush in order for me to complete this post.
This time I do have a solid reason why I needed to buy the '
older
' version of 
Ecotools
 powder brush. You see I had this idea of writing a comparison post between the old and the new and was convinced that I had the old one but all this while it turned out I actually owned the older blush brush and not powder.
To which Mr. Platt stressed on his point that I had too much stuff to the point I had no idea what I actually owned. I hate it when he has a point…😒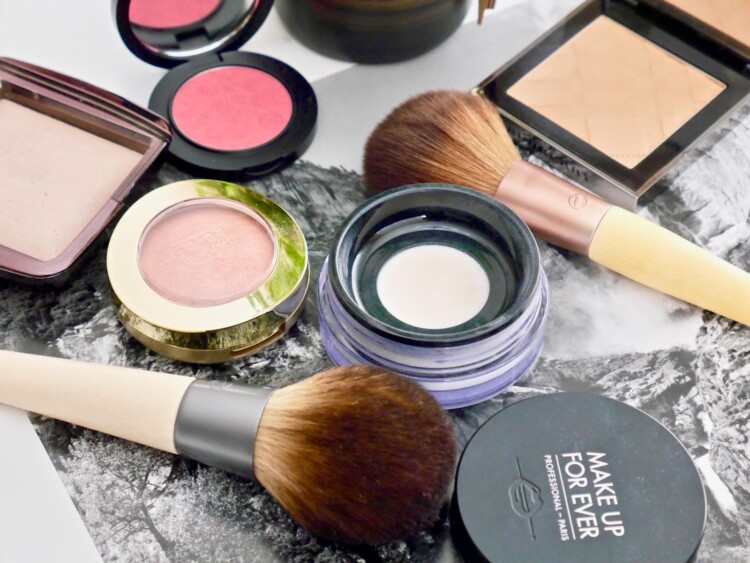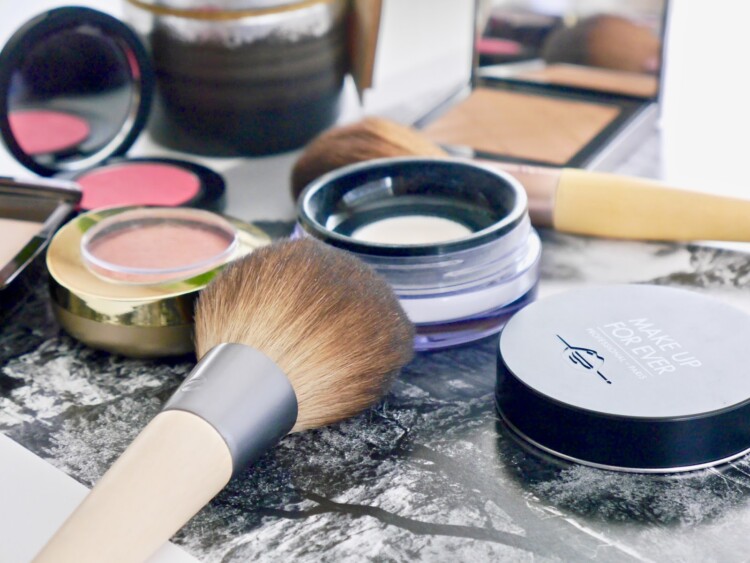 I was very kindly sent a few of  
Ecotools
new brushes back in early May and have been putting them all to test ever since. Unfortunately for me, my so-called brilliant idea for a comparison post didn't quite work out the way I wanted it to.
Right of the bat, I will tell you this won't be much of a comparison post because the only similarity both brushes share is they are both face powder brushes. I believe there is only one powder brush in the old range while there are multiples in the new launches. Initially I thought Large Powder brush was similar to Full Powder* brush, but after close inspection I believe the former is actually similar to the new Sheer Powder brush that I don't own and was out of stock when I wanted to purchase.
Ecotools
 was not kidding when they said this was a dense powder brush because it has 
70,000
 bristles! The brush is created to be used with pressed powder, blends and distributes like a dream on the skin and because of it I have been head over heels in love with my Hourglass Ambient Lighting powder.
Don't let its density fool you into thinking it'll be scratchy because it's by far one of the softest brushes that I own. I dare say it is as soft if not softer than my natural hair brushes! I have washed it 3 times so far and not once has it shed.
Do I recommend this? 100% yes! I don't know how 
Ecotools
does it, creating such a beautiful, high quality powder brushes and retails it at such a budget friendly price but they get two thumbs up from me.
I must admit I was really disappointed when I noticed that I bought the wrong brush for this  comparison but it turned out to be a blessing in disguise. This brush is AMAZING with my HD loose powders!
Its bristles are just as soft as 
Full Powder*
 brush however the bristles are not as dense and from the side, it actually looks like a condensed fan brush which makes it also perfect for contouring and bronzing. I have mainly been using it with my HD loose powders and it gives such a soft, sheer finish. If you are someone who is worried about overdoing your bronzer or contour then I highly recommend trying this brush because it allows you to slowly build the desired intensity.
Do I recommend this? Yes and no. Even though I love this brush, I find the price to be a touch too high at C$15.99 and all the new face brushes are lower in price. I believe the similar brushes to this are 
Sheer Powder (C$11.42)
brush and 
Blending & Bronzing (C$14.27)
 brush so I suggest buying those instead.
I am seriously happy with all my 
Ecotools
 brushes and I know I will be buying more from the brand soon.
Have you tried Ecotools brushes? What are your thoughts on the new launches?
*Product marked with * was received for free but my thoughts and opinions are 100% unbiased, honest and my own. There is no place for any sort of BS here.