Burt's Bees is a brand that has been a favourite of mine since a long time. I personally am using the lip shimmer and lip balm (my favourite is Acai Berry, yum!) while little tyke is using the diaper ointment. Needless to say, Burt's Bees has been a permanent staple in the House of Platt, from mummy to baby, it has helped us tremendously. I recently received this Burt's Bees Lip Crayon in shade Redwood Forest (411) in my Luxe Box ZOOMER Winter Edition (reviewed here) and a few of you lovelies requested a review for it. This is the latest offering from Burt's Bees and it comes in six shades.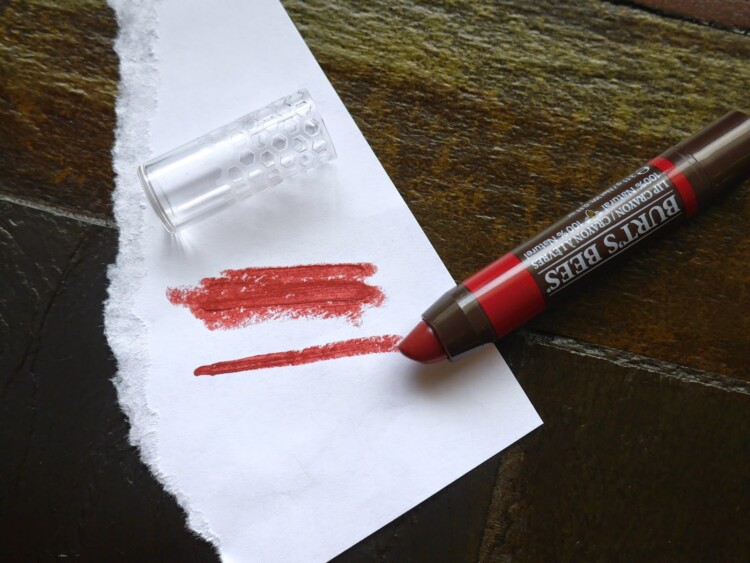 Burt's Bees Lip Crayon in Redwood Forest (411)
​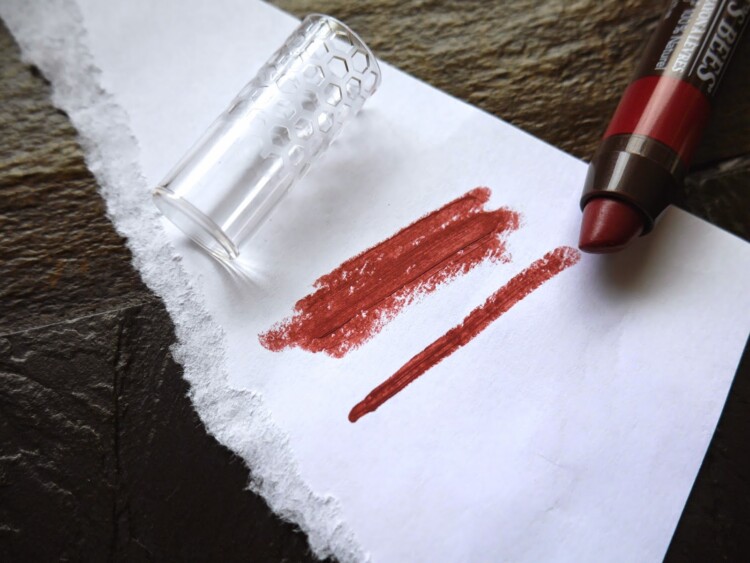 Closer look at the swatch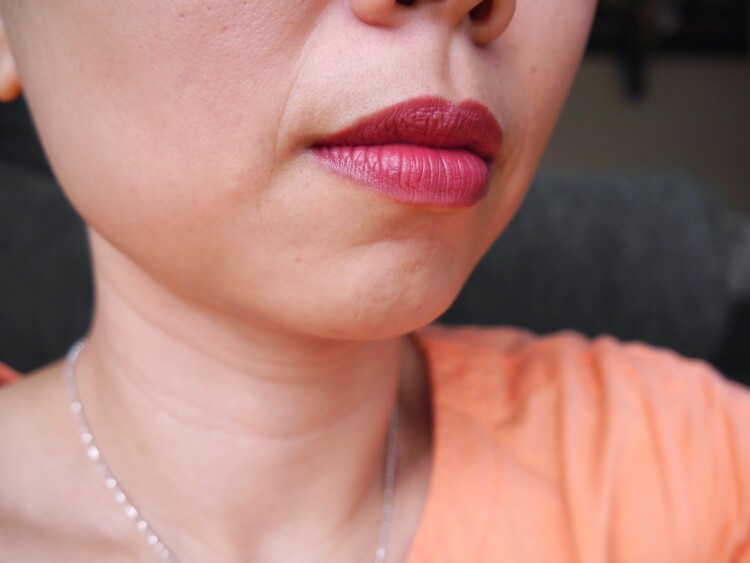 On me
What can I say, this retractable crayon is another winner from Burt's Bees. I am glad that they finally release a lipstick instead of a tinted lip balm or lip gloss. The shade is a warm red with brownish undertone on me. The colour is very subtle, perfect for a tone down everyday look.
This lip crayon is creamy and very hydrating. I had no problem using this on its own without first applying a lip balm like I usually do. It kept my lips comfortable and hydrated for hours. The finish is not glossy nor is it matte but leans more towards lustre.
I will be upfront and inform you that this lip crayon is NOT without fault. The pigmentation is not the best and I need to apply a couple of layers to achieve the colour that you see on my lips in the picture above. Because of the creamy nature, this lip crayon is also lacking in the durability department. So far I've managed a 3 hours max wear with only drinking and I'll notice some fading in the middle of the lips. And there were a couple of time I caught myself rocking the chola lips. Pretty eh?
Despite the negatives, I do love this latest offering from Burt's Bees. It's creamy, hydrating and the shade flatters my warm medium skin tone. I just need to keep an eye on the fading and remember to touch up every few hours.
I have not seen this in store in Canada but you can find it on Burt's Bees website here. Have you tried any Burt's Bees makeup range?