I wanted to create a post detailing all my beauty products that I decided to bring with me on our family trip back to Malaysia however due to the lack of time aka my lack of discipline, the post remains no where to be seen.
Best beauty blogger award will never go to me….
So…since you naughty people love the catty, bitchy version of me, today's post is all about products that utterly failed my skin during my time in Malaysia. I can read a recipe like it's a love story and I can fairly judge how well the dish will turn out so I thought I could hone the same skill onto beauty products but it was a major failure.
As in why I thought reading recipes and guessing a product will work on my skin is the same thing? I don't freaking know…. 
Ohh, let me make one thing clear, some of these products actually worked for me before and I freaking love them which was why I took them with me to Malaysia however, they stood no chance  on my skin in the hot and humid weather.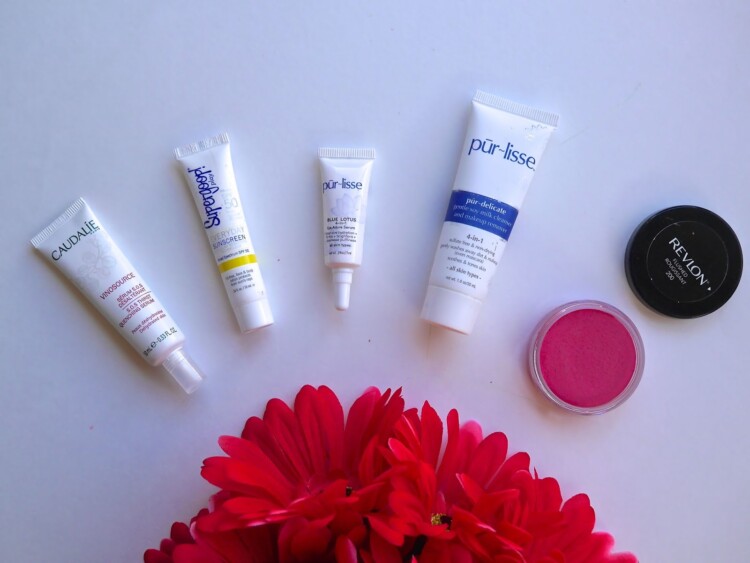 pūr~lisse Gentle Soy Milk Cleanser and Makeup Remover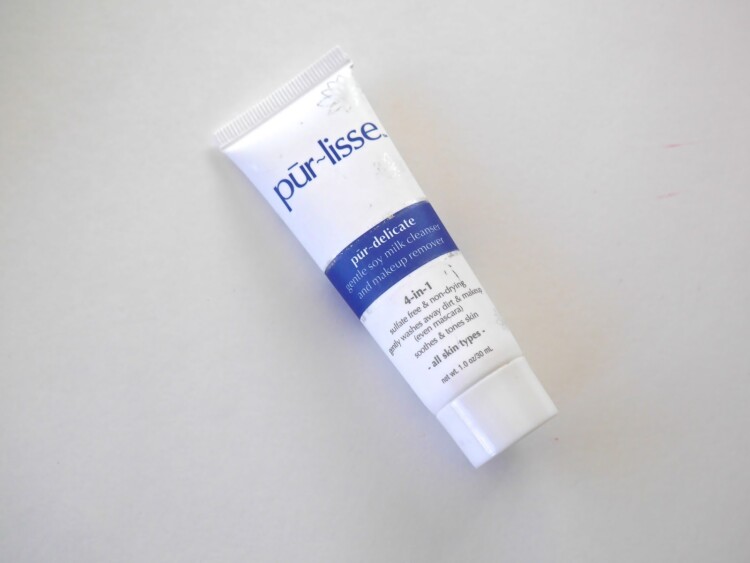 I received this through ipsy before and I absolutely loved it! It was so gentle and nourishing to my dry skin and it made my skin so clean, soft and smooth without any tightness. So when I received this deluxe sample through Luxebox, obviously I kept it and took it with me to Malaysia because it was soooo good, right?
Wrong…it was all sorts of bad.
My skin absolutely hated this, it turned out to be completely the opposite. Despite using a wash cloth to rinse this off, it left a film on my skin. While it did leave my skin feeling soft and smooth, it didn't leave it feeling clean so I always had to double wash. I hated it.
Caudalíe Vinosource S.O.S Thirst Quenching Serum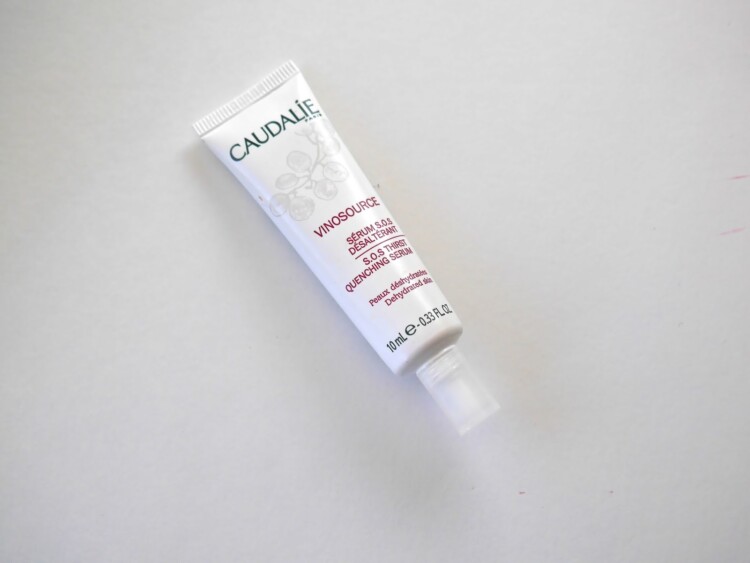 I can't stress enough how much I loved this serum in the past. I used it back when I was still living in Malaysia and it was so dreamy for my skin. The milky white light texture absorbed almost instantly and kept my skin soft, hydrated and radiant but this time, it did absolutely nothing. I thought this would be a powerhouse to shield my skin from the dry, recycled airline air but unfortunately, it provided nothing. It also wasn't hydrating enough for my skin in Malaysia's humidity. Absolute fail.
Supergoop! Everyday Sunscreen Broad Spectrum SPF50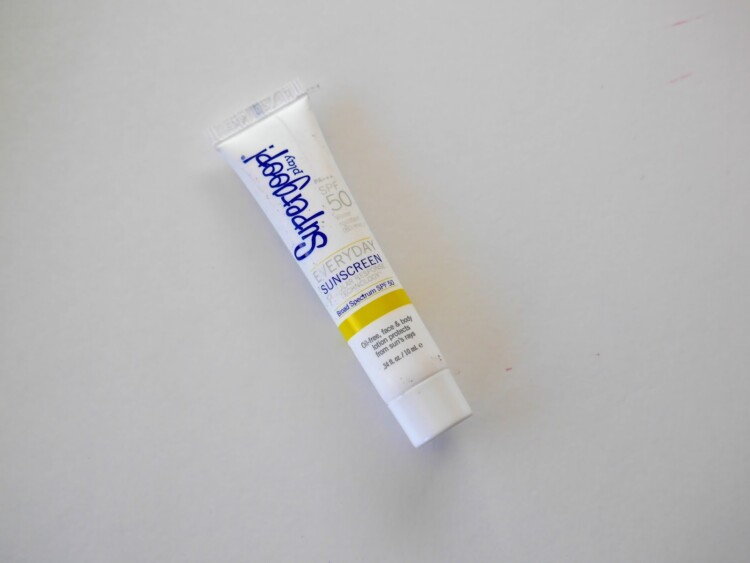 Malaysia + Sun = Sunscreen So I took this oil free sunscreen with me and it was impossible to wear under makeup, it sits on top of my skin and never fully absorbs so my makeup felt and looked like an oil slick after a couple of hours. You could fry an egg on my face…
I used this again after I got back and I love it! It did take roughly 5 minutes to sink in but my makeup lasted the whole day on top of it. Love it here in Canada, absolutely hated it back in Malaysia.
Revlon Cream Blusher in shade Flushed Rougissant 200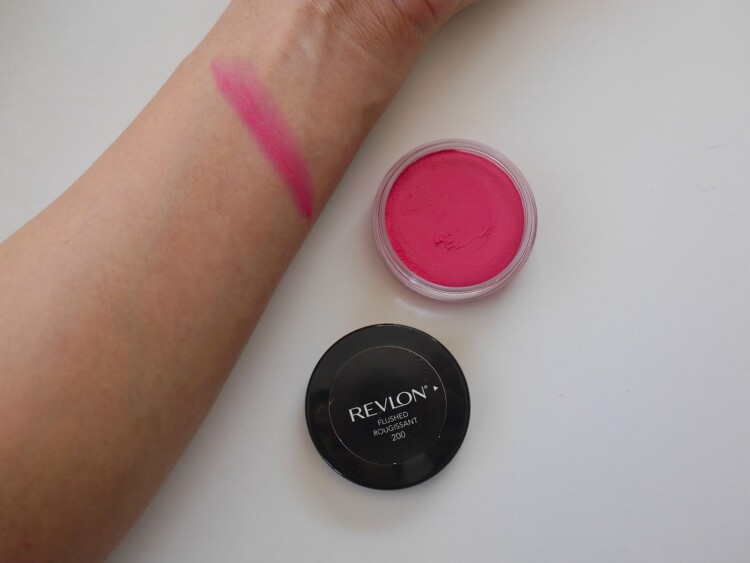 This is one of the prettiest cream blushers that I have ever tried. The texture is soft, creamy, blends easily and the pigmentation is just right, not too heavy that it gives you clown cheeks but also not too light that you need to layer it too much. It also gives a beautiful, natural flush to the cheeks that would last all day so I took it with me on the vacation.
Did.Not.Work.
It lasted a whole 30 minutes on my face before fading. I could pile a whole bunch on my face to the point I was close to clown cheeks and it would still fade after a couple of hours. Fail!
pūr~lisse Blue Lotus 4~in~1 Eye Adore Serum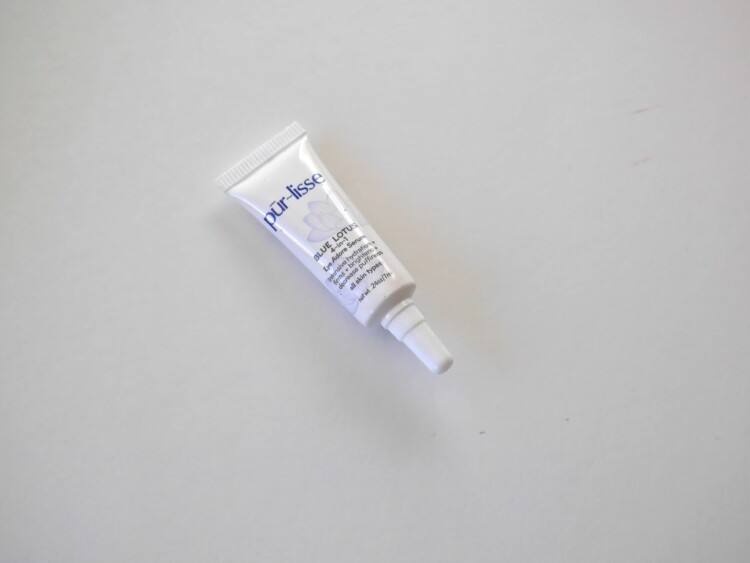 This was the biggest disappointment of the lot. On the tube it's stated 'intense hydration + firms + brightens + decrease puffiness'…hold on, let me roll my eyes to the back of my head. I applied it vigorously throughout both flights, so much so that I had very little left in the tube by the time I landed in Malaysia and what did I see? Both my eye lids were so dry to the point the skin was literally peeling. The lovely wrinkles around my eyes were deeper than ever and I swear they were dancing the barynya. I was beyond horrified… Unfortunately, this eye cream didn't work for me back in Canada too. It was too light for my eye areas which needed something that is much more hydrating. I'm sure I'm not the only one who has experienced this failure or at least please let me know I'm not the only one? Have you ever loved a product only to have it fail on you while you're in another climate? Please share your stories!