As much as I love motherhood, I must admit that it has wrecked a havoc on my complexion. My skin has been drier than ever and omg, can it look more dull? Well, losing lots of blood did not help matters either…but I was desperate for something, anything that might bring some life back into my skin. Enter Eucerin Hyaluron-Filler Night Cream…..into my nightly skincare routine! I have consistently used this night cream every night for the past 3 weeks so now I can finally give a fair review about this. So how did this night cream fare…yay or nay?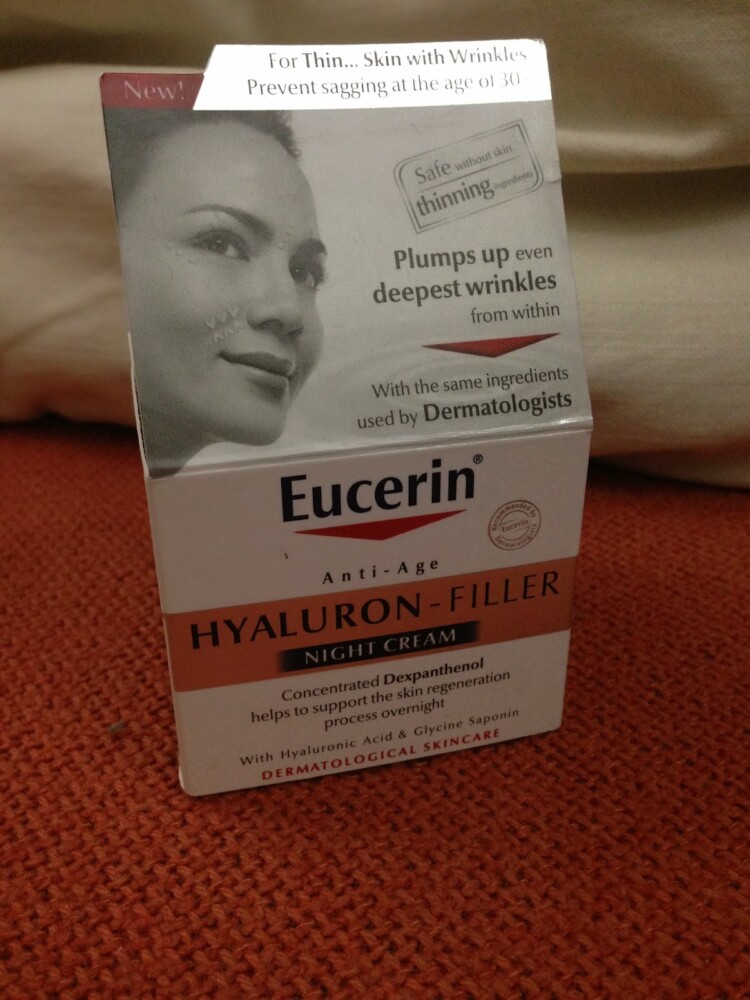 This night cream promises to naturally plumps up wrinkles from within without thinning the skin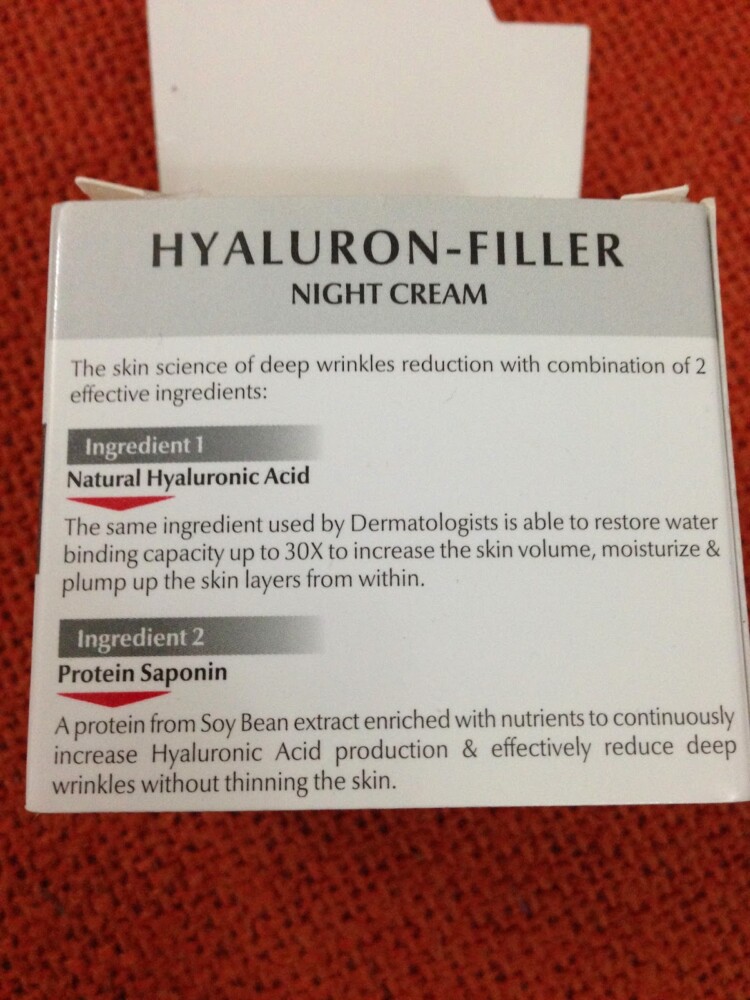 The 2 main crucial ingredients in this night cream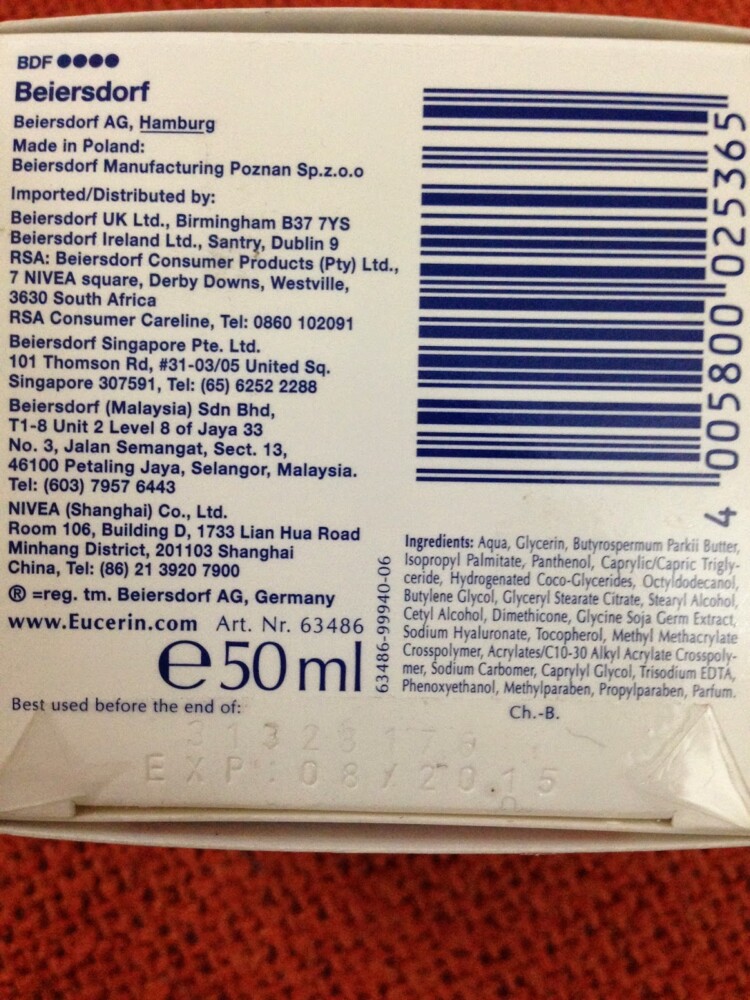 List of ingredients (Pic bottom right)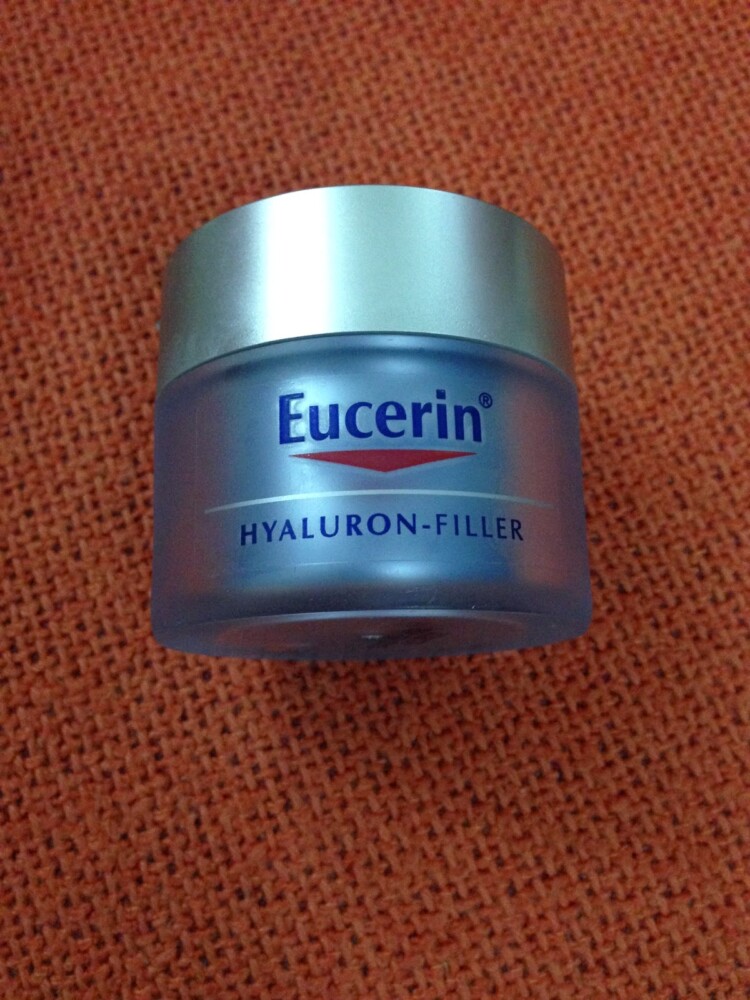 The cream comes in a jar which I am not too thrilled about as I have to use my fingers to get the products out…not very hygienic but this cream is for my personal use so I'm not too fussy about it.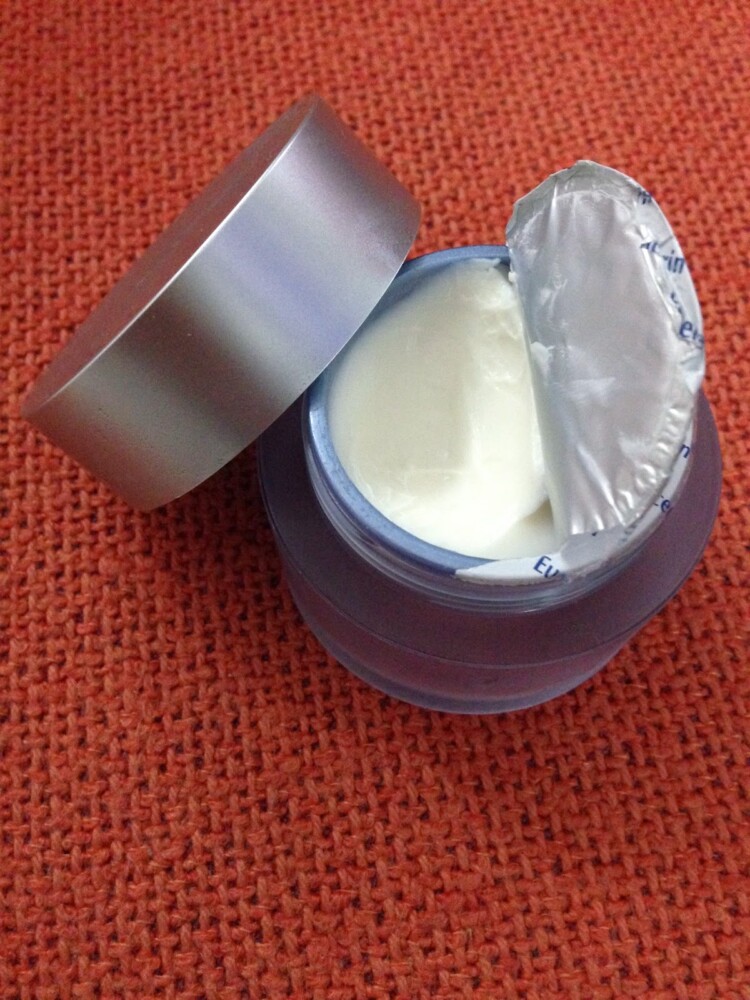 The cream is VERY thick and seriously…a little goes a very long way, like seriously a veryy longgg wayyy.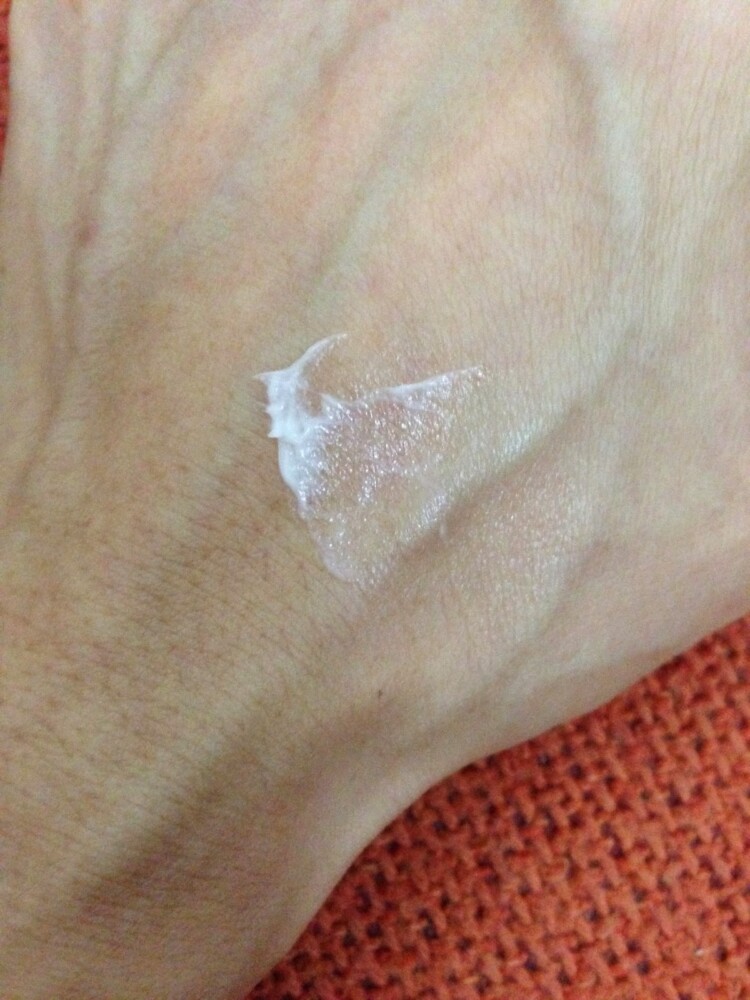 This amount may seems so little but it is enough for half of my face, anything more and my face looks and feels like an oil slick. This night cream has been my skin saviour! Absolutely love this and quite frankly, I think this is my HG night cream! I saw instant improvement in my complexion after the first night using this cream, I kid you not. My skin was hydrated, so soft to the touch and the best part? Fresh and glowing! The texture of this cream is very thick and it does take some time to work it into my skin. My face looks a wee bit oily and feels a little tacky upon application but it disappears after a few minutes. Dry to combination skin would absolutely love this night cream however, I do advise oily skin peeps to stay away or only use this cream 2-3 times a week. This cream does have a smell to it…not fragrance but almost a clinical smell. It does not bother me any, on the contrary, I find it to be quite soothing. Brilliant night cream and definitely repurchase worthy…if I ever finish this jar!