Let's start today's post with a confession, setting sprays and I are very recent friends. I started wearing and experimenting with more makeup back in 2015 and setting sprays started trickling into my routine only 3 months ago.
All this while I never felt the need for one because I usually don't wear a lot of makeup. That all changed when I started working at the end of 2016 and I needed my makeup to look as fresh after an 8 hour shift.
But I was cheap and extremely reluctant to fork out C$10.00 for a NYX setting spray so I resorted to using the tester bottle that is available at work. Yes, I was thatttttt cheap and truth be told, I am still the same cheap-arse today because all three setting sprays that are featured in today's post were not bought by me. One came in BoxyCharm and the other two were gifts.
Without more chit chatting, let's jump into my thoughts on the three settings sprays; CoverFx, Revlon and KISS New York Professional.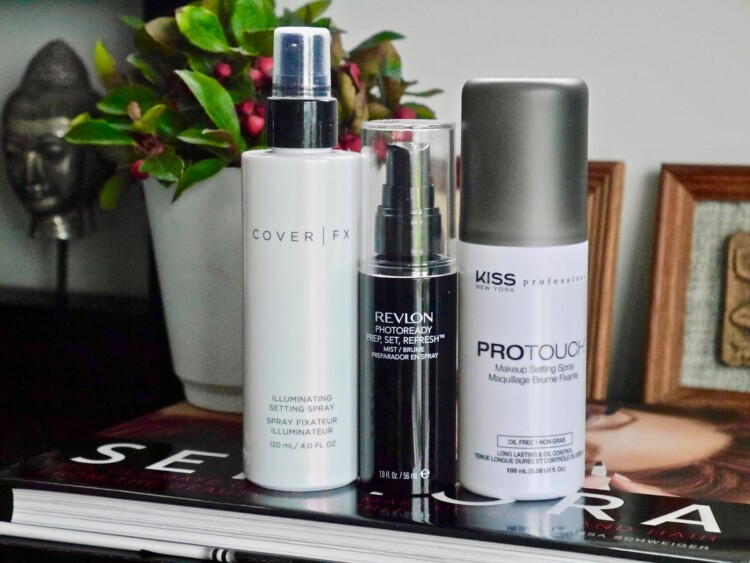 REVLON PHOTOREADY PREP, SET, REFRESH MIST (C$15.46 Walmart.ca/US$12.99 Ulta.com)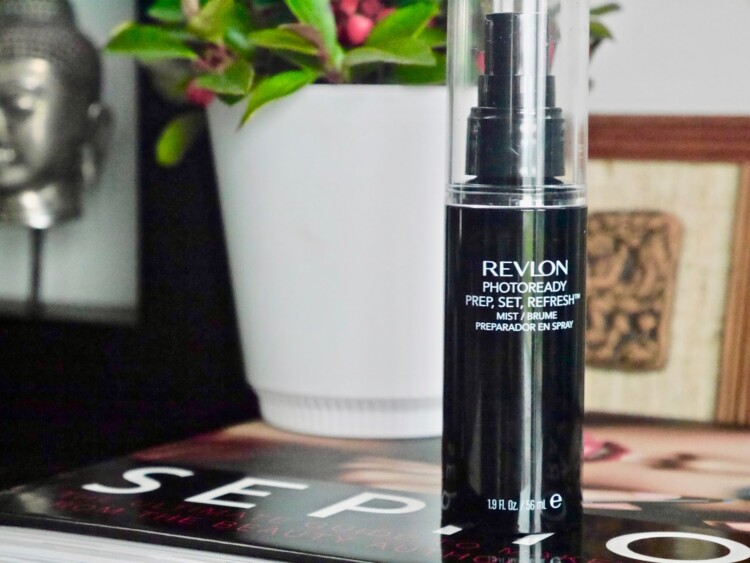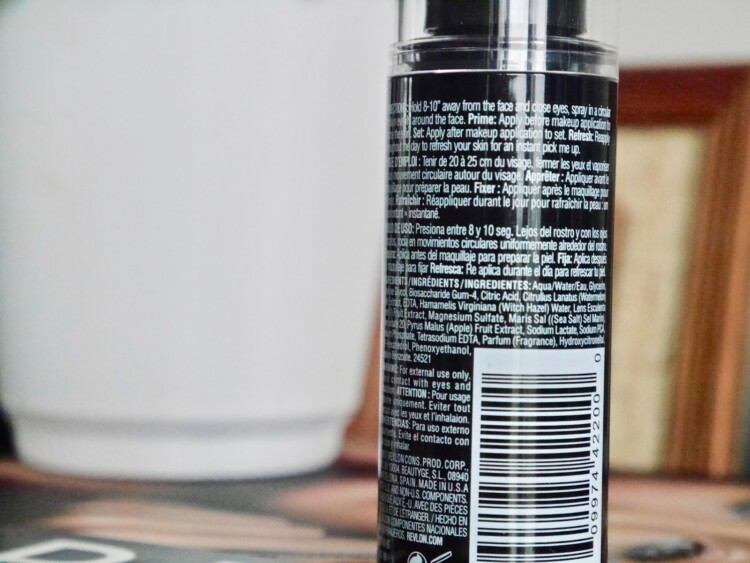 Let's start with the one I liked the least. Revlon finally decided to embrace the 21st century by releasing their first setting spray. This tiny bottle only comes with 56mL worth of product so you really don't get much.
I really like the nozzle as it spritzes a nice, even and fine mist. It also has a decent ingredient list, you get Glycerin, Witch Hazel Water, Watermelon Fruit Extract, Lentil Extract, Apple Fruit Extract, Sodium Lactate, just to name a few. So what's wrong with it? This is the first product that managed to transform me into an oil slick! It doesn't matter if I use it as a primer or setting spray, I will start blotting my face after two hours and I have dry-normal skin. Not only does my forehead shine like a fucking beacon towards an approaching ship, it's my whole face. No, just no. 😒
COVERFX ILLUMINATING SETTING SPRAY (C$39.00/ US$31.00/120mL)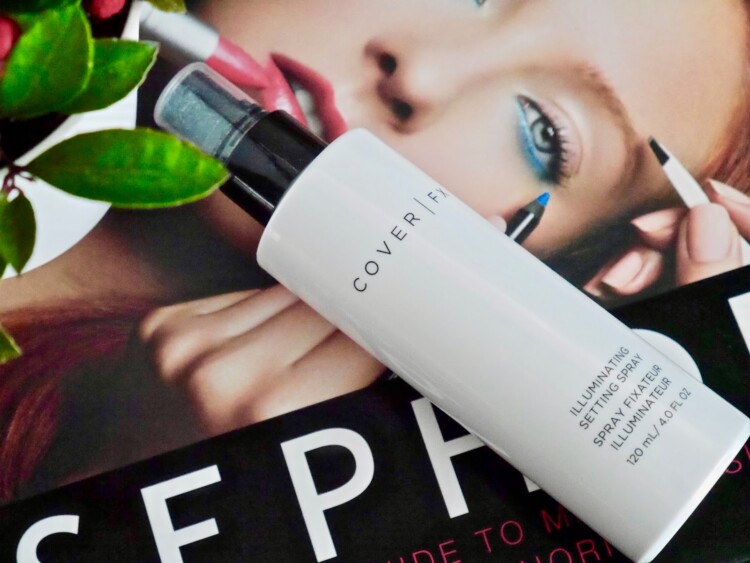 I bet you guys have read/heard the multiple reviews on this setting spray so I am not going to dwell too much on it. I received this Illuminating version through BoxyCharm a few months back and its nozzle is by far the best. It spritzes the finest mist, so fine that sometimes I can barely feel it on my skin.
I adore using this setting spray with my Armani Power Fabric foundation as it gives the most beautiful glow and it also helps my makeup to last longer. Now to the not-so-perfect part, if I don't shake this bottle to the point my arm is about to dislodge from its socket, I will get spits of glitter on my face.
I probably won't be repurchasing this instead I plan to pick up the Matte version.
KISS PROTOUCH MAKEUP SETTING SPRAY (C$12.99/100mL)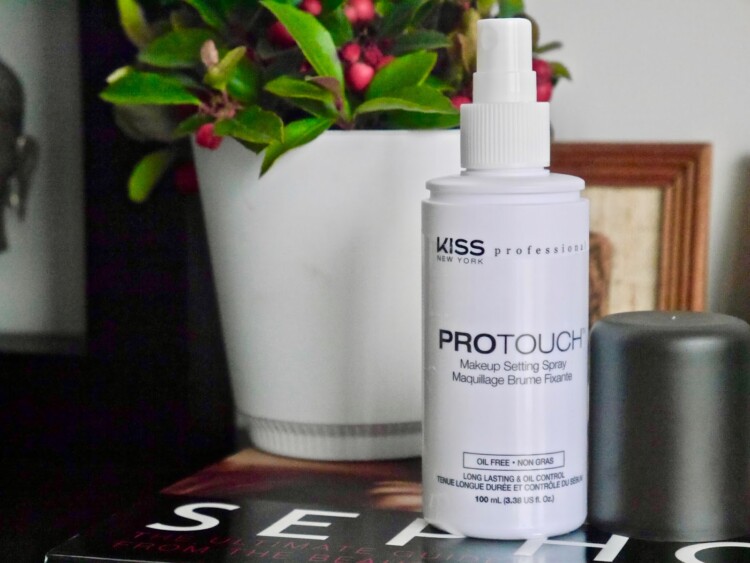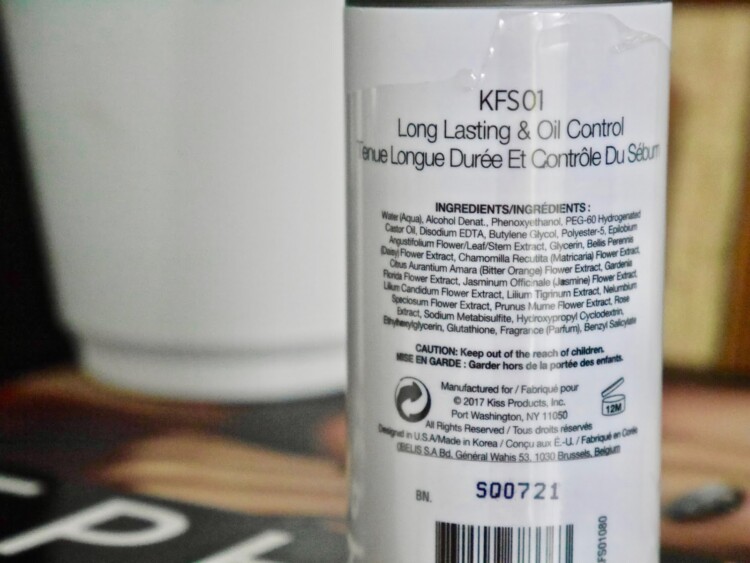 Let's get something out of the way about this brand, I was told by everyone at work that this is a Korean brand however when I researched about it, it's a US brand. It's located in the US, ships within US so……eh? What am I missing here? 😐 All that aside…..
This is such a good setting spray! It kept my skin looking fresh for 9 hours! My makeup looked as good at the end of the day, nothing was splotchy or blotchy or faded, I was super impressed! My skin felt comfortable the whole wear time and I didn't need to blot, not once.
Now to the not so good but not a deal breaker; the nozzle kinda sucks. It doesn't spray the finest mist and I get a couple of spits each time. It's a touch annoying however, I can forgive that little bit because I love how well this makes my makeup stay.
Let's get to the price breakdown per/mL for each product:
REVLON: C$15.46/56mL = C$27.00/100mL
CoverFX: C$39.00/120mL = C$32.50/100mL
Kiss Pro: C$12.99/100mL
Hmm….Revlon, you guys need to get your shit together man….
Do you use setting sprays? What are your favourites? ps: Sorry for the quality of the pictures in this post. It has been gloomy as hell the past few days with non-stop heavy rain and there is almost zero natural light.