Eyeshadows are like the bane of my beauty life. I love them and if possible I want them all but the feeling is far from mutual. I watched hundreds of Youtube tutorials and I swear I have watched every single one of Lisa Eldridge's videos and yet, I still fail to grasp the art of eyeshadows.
I swear those pesky little bastards hate me.
After striking gold with Dr. Hauschka Bronzing Powder (reviewed here), I was super excited to try more from their makeup line. I was kindly sent the Limited Edition Eyeshadow Palette* and after putting it through sweat, blood and tears, these are my thoughts on it.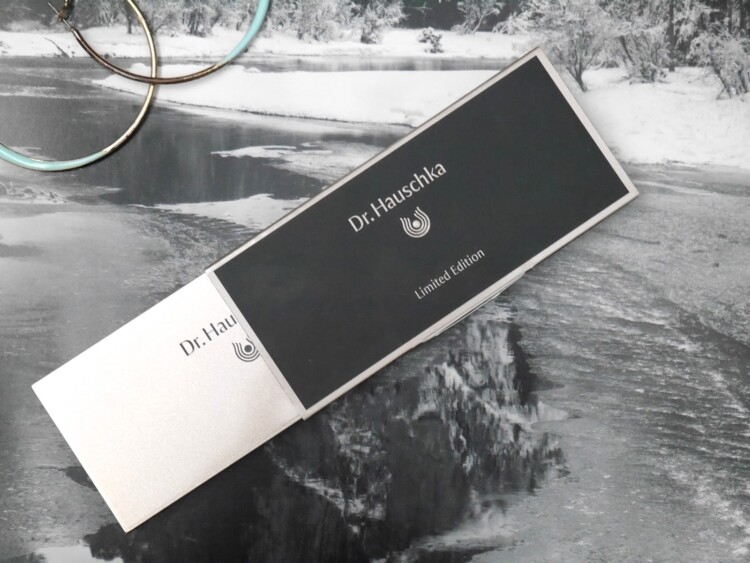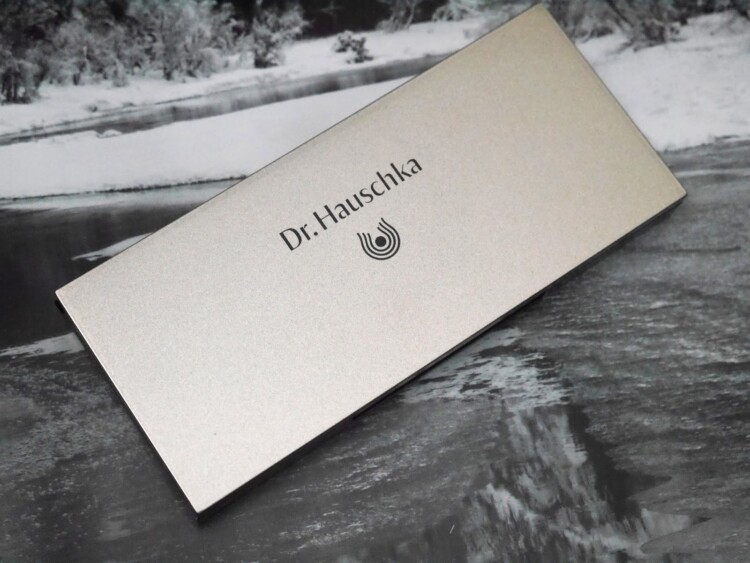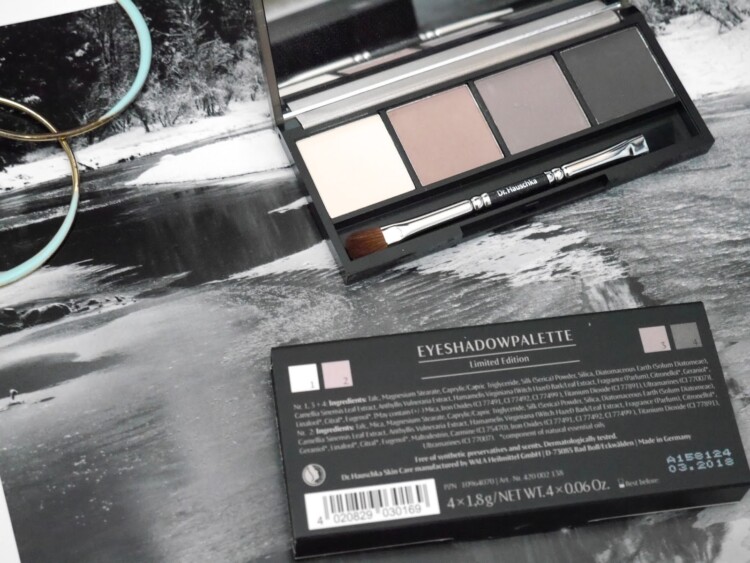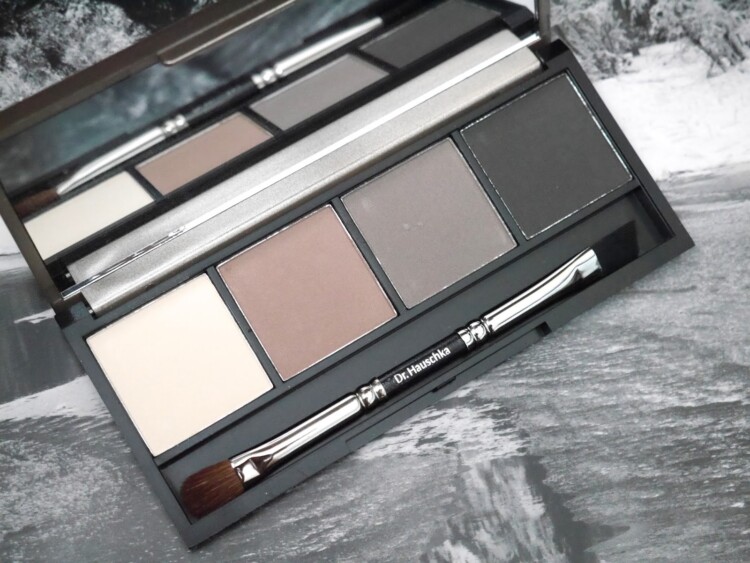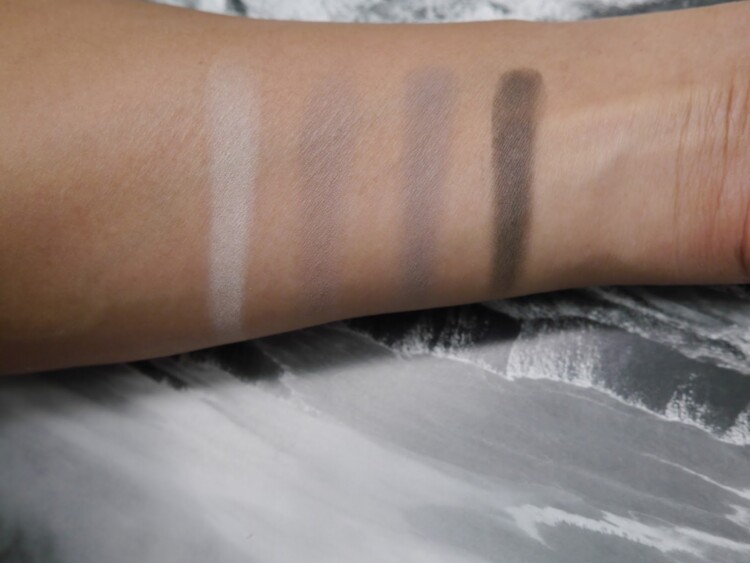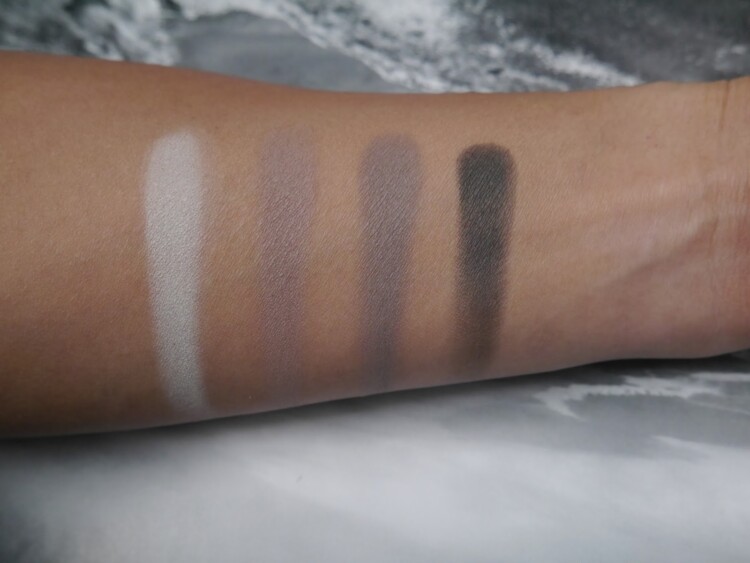 This cool toned eyeshadow palette comes in four matte shades; Sand, Light Brown, Soft Grey and Anthracite. They are exact same shades with the original Eyeshadow Palette in 01*. The only differences between both are the packaging and brushes. I did have slight problems with shade Light Brown and Soft Grey sometimes disappearing on me but it's not a problem with the palette. I am so tanned now (you can see how brown my hand is from the two pictures above) that if I apply the shades with a light hand, they will barely show up.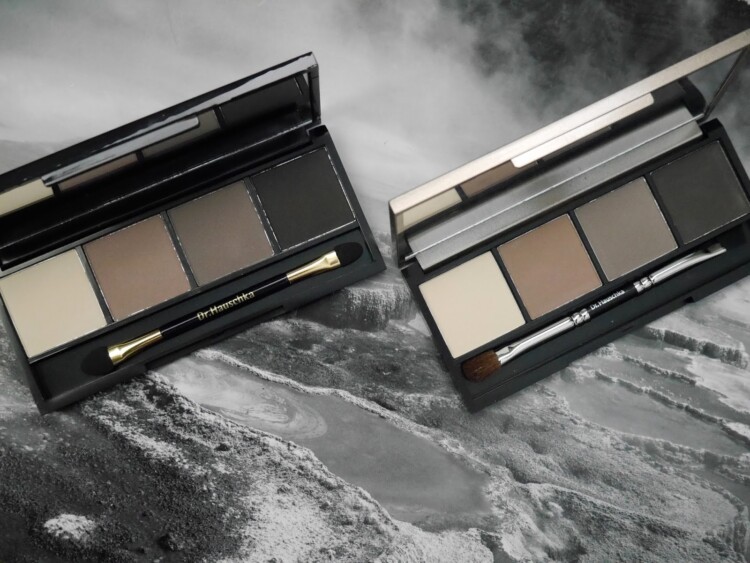 LEFT: Original palette 01; RIGHT: Limited Edition palette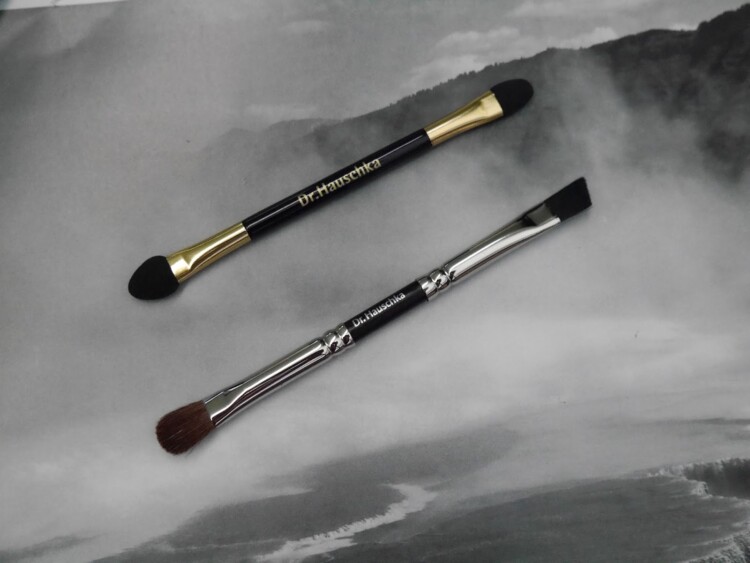 TOP: Original brush; BOTTOM: Limited Edition Brush
PACKAGING
The original palette comes in a solid, shiny black plastic casing with gold lettering while the limited edition come in a gold cover with black lettering. The case is also not shiny for the limited edition so you won't see finger prints all over it as you do with the original. The palette is small and slim which makes it ideal for travelling.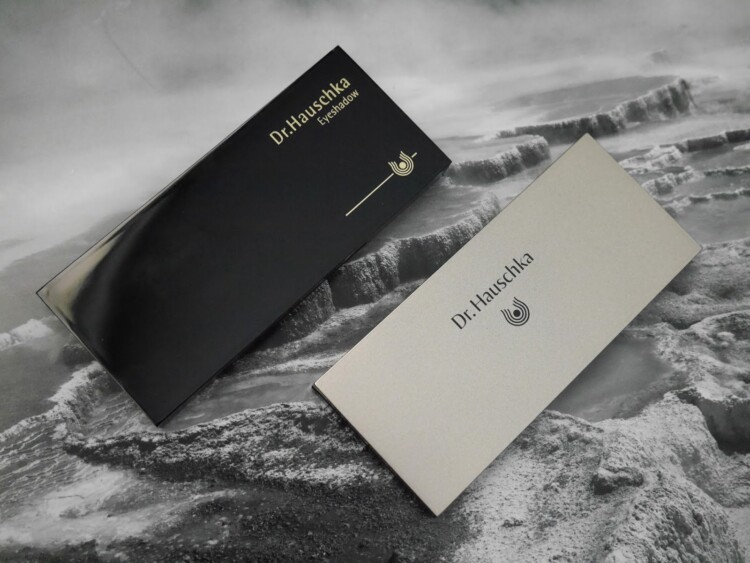 TEXTURE
Both palettes are buttery soft and I'm not even exaggerating when I say, these are literally the softest, silkiest eyeshadows that I have ever tried. However, being so soft also means these eyeshadows have some fallouts. It's nothing major that I frowned upon but just be warned so you know what to expect if you purchase this palette. The buttery soft texture does make the eyeshadows a complete dream to blend and I feel like a pro each time I use this palette. It's honestly fool proof and I was never left with harsh lines.
SCENT
Oh yes, you read that right, this palette has a soft, lovely rose scent. The scent is like a bouquet of fresh roses and nothing artificial which was a pleasant surprise. I personally am not a fan of rose scent because the majority are overpowering and artificial but Dr. Hauschka is fast changing my mind about it.
PERFORMANCE
This is where it falls a little short. The pigmentation is okay however it is no where near as intense as Urban Decay or Kat Von D so if that is what you are looking for then save yourself the disappointment. However, if you are someone like me who loves everyday natural eye makeup then you'll be happy with this palette. I personally find this palette is made to enhance your natural looks instead of altering it. I must use eyeshadow primer (which I do anyway for all my eyeshadow applications) and I'll get 6-7 hours wear before noticing slight fading. So just how much do I love this palette? Well, let's just say this little palette will be flying back with me to Malaysia next year. It's not the perfect palette, I do wish there is one shimmery shade included but I can't ignore how versatile it is. I have been reaching for it everyday since I received it, whether it's only for my brows or the full eye makeup, this palette has a permanent place in my makeup routine.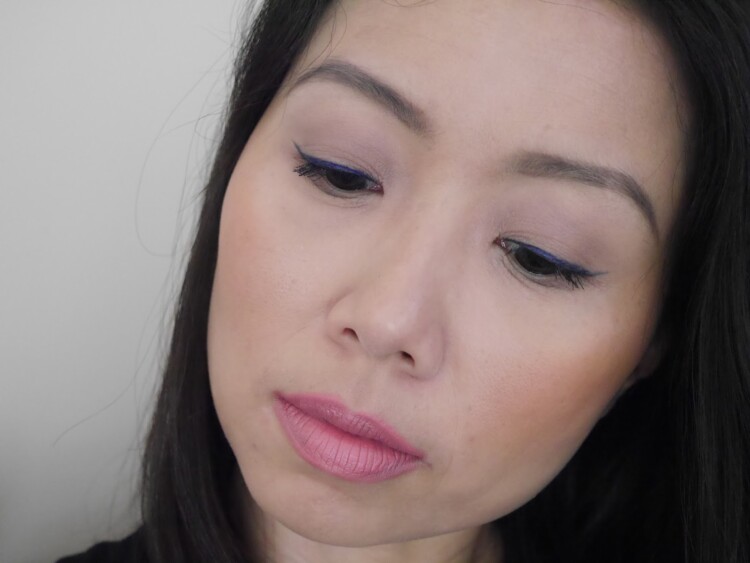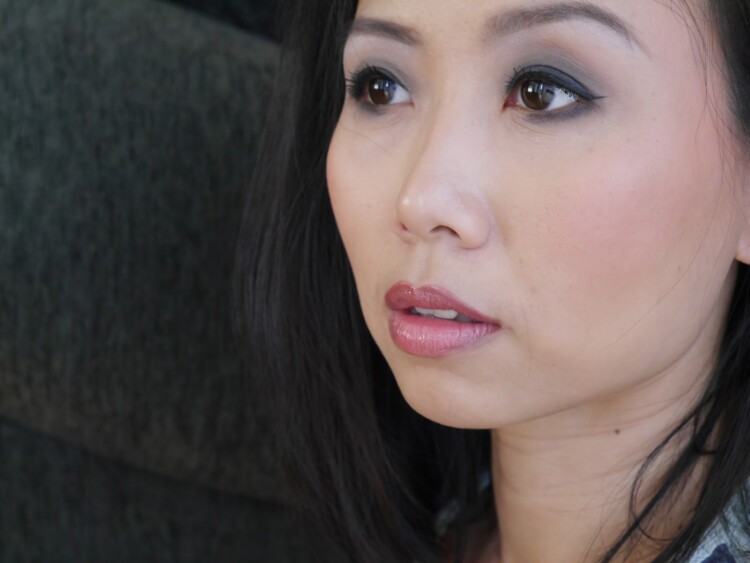 Night look with the addition of kohl pencil
Dr. Hauschka Limited Eyeshadow Palette will be available in store on 15th August 2015 and is retailing at CAD43.00. You can check for the nearest retailer to you by clicking here.
*I received this product for free but my thoughts and opinions are 100% unbiased, honest and my own. There is no place for any sort of BS here.