Today's post is another trip down memory lane….remember when 'What's In My Bag?' posts were super popular? I think it was two years ago when the blogsphere exploded with every single Tom, Dick, Ben, Honey and Mary churning out a post sharing their bag's darkest secrets.
And then you could only hear the sounds of crickets…
I swear we bloggers are the worst culprits with chasing the latest trends; here today and buh-bye tomorrow. So in my newly found determination to fall in love and appreciate my current products (I kid, I've been banned from spending for the next few months after going a wee bit overboard recently…😅) and to re-ignite my passion for blogging, you lovelies will be seeing more and more of these posts. Simple, chatty and hopefully fun.
Now let's take a peek into my bag and see what naughties I have in there.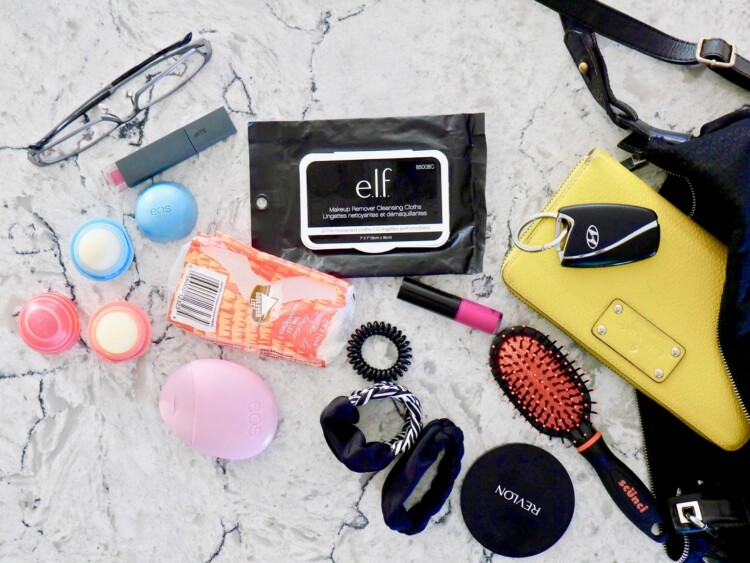 Let's get the usual suspects out of the way, my Kate Spade purse, car key and tissue paper. I bought the purse in early 2014 and it's still going strong until today. I always have a pack of tissue paper in my bag because well, 1. I have a 3 year old 2. I never know when that nasty booger is going to torpedo out of his nose.
e.l.f Makeup Remover Cleansing Cloths is not my favourite to be honest but it's the cheapest available and I only use it to remove my lipstick before reapplication or to wipe the table down when we're at a fast food joint. I have two lipsticks in my bag; Bite Beauty Amuse Bouche Liquified Lip  in shade Éclair* a stunning soft pink shade that I am in the midst of testing and Make Up For Ever Artist Plexi Gloss in shade 209.
Finally I have my 
Firmoo glasses* 
(reviewed 
here
) because I prefer to wear them while driving.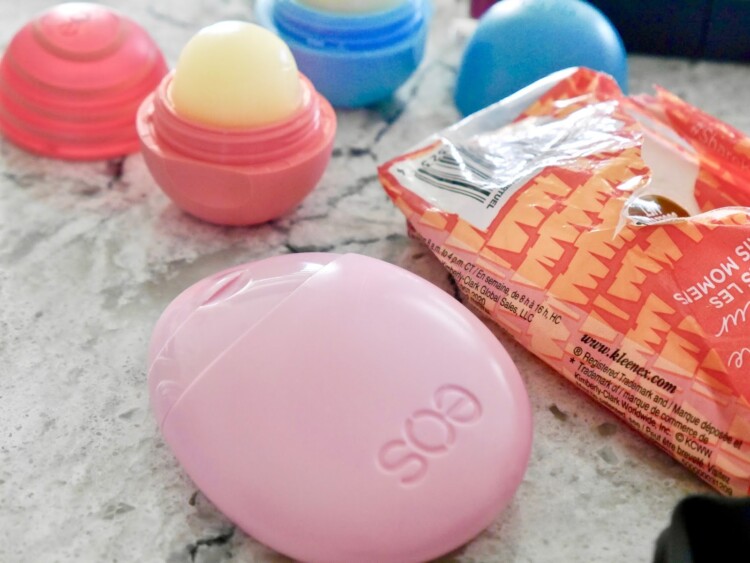 I have nothing but love for 
Eos
 products. The brand prides itself with 100% natural and 95% organic products for a very budget friendly price and it's easy to see why many are huge fans of the 
Eos
.
I am so happy to have Eos Hand Lotion (Berry Blossom)* in my life again. It was the only hand cream that I used for years but have since moved onto different brands. It helped nourish my hands, keeping them soft, hydrated and the scent is deliciously fruity.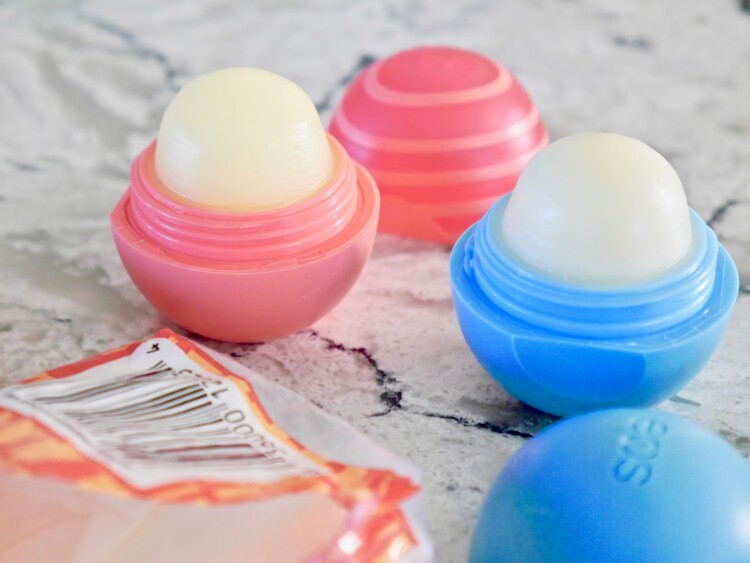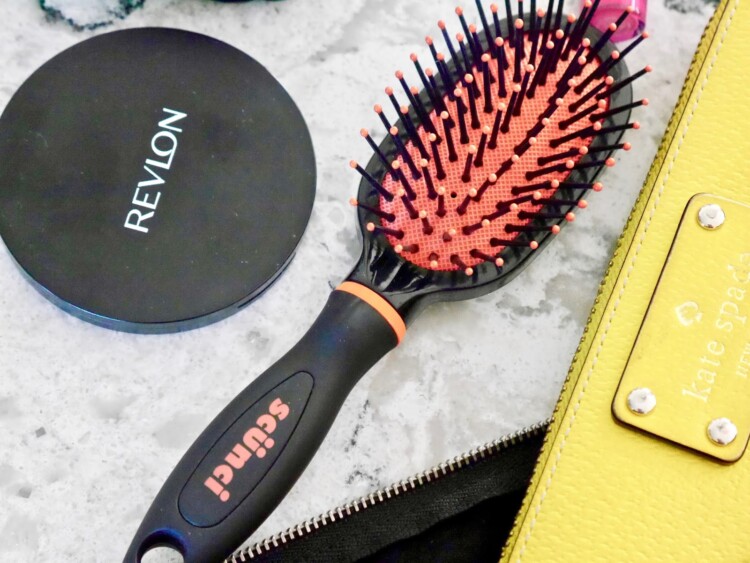 Mr. Platt bought me the Revlon mirror back in 2013 and it has been a loyal companion ever since. It's handy for makeup reapplication and checking if I have spinach or lipstick on my teeth.
scünci hair comb* is new to my bag but is quickly becoming my favourite comb! scünci is a brand by Conair and it has tons of fun hair accessories. This comb is the perfect size for my hand, it's sturdy, has a non-slip handle, doesn't hurt my scalp and it helps detangle my hair easily.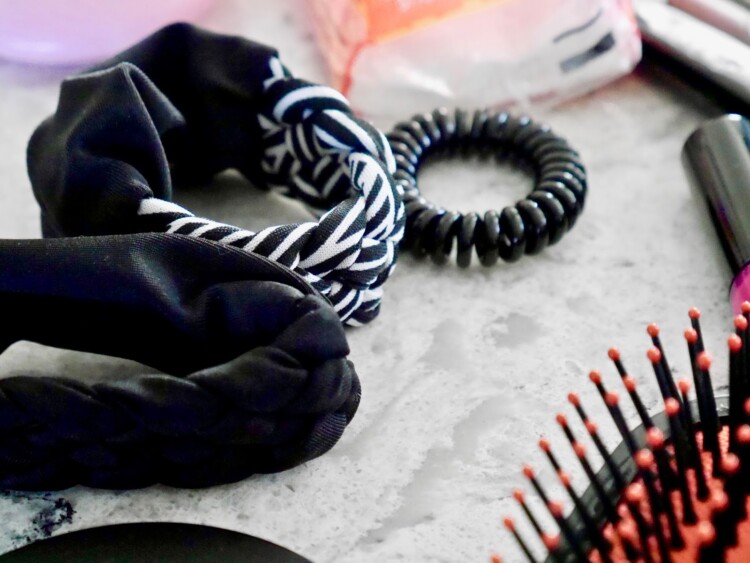 I bought my first set of 
invisibobble
 earlier this year and have since purchased another smaller set very recently. These are amazing at holding my hair in a bun or a ponytail without any kinks and without giving me a headache an hour later.
Last but not least are these 
scünci Fashionably Fit 2 in 1 Hair+Wrist bands*
 are heaven sent for anyone who loves spending time outdoors but don't want the hassle of carrying a purse around. It has a hidden pocket which holds your tracker or cash and it also doubles up as a beautiful hair tie. See below!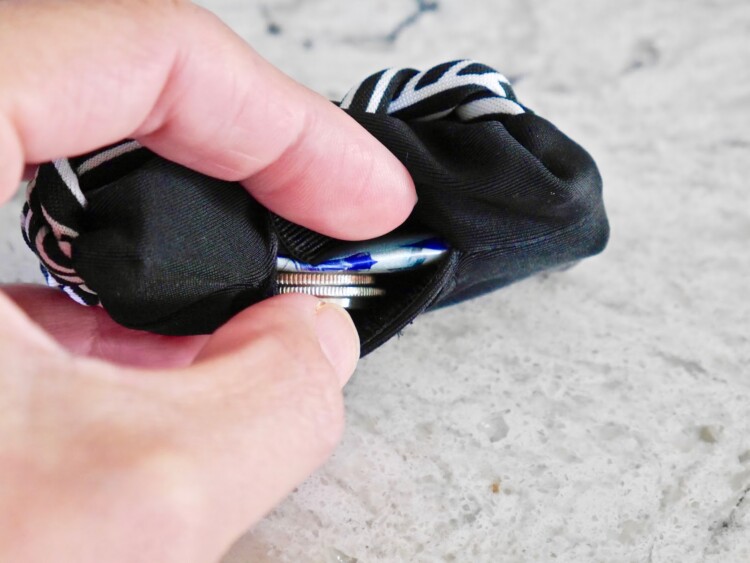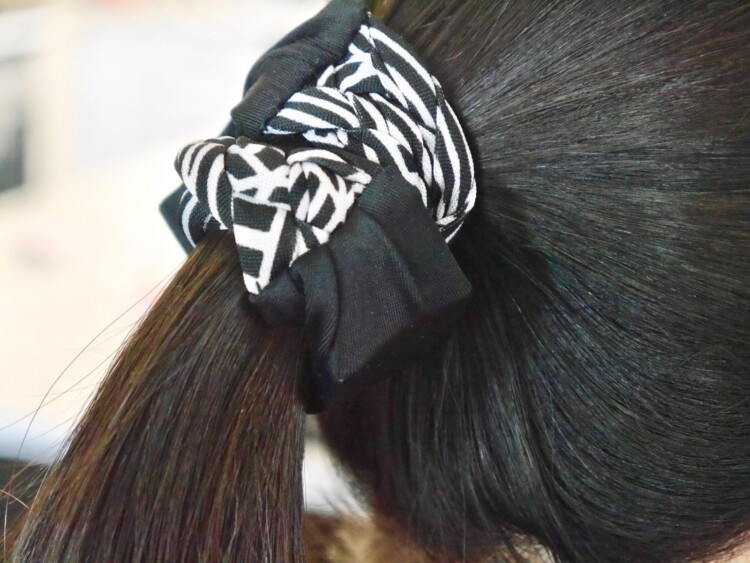 So there you have it, a few products that I carry around in my bag with me most of the time. Are you familiar with any of the products? Also, if you posted a similar post recently then please leave the link down below, I would love to know what you carry in your bag…well, because I am nosey like that.
*Products marked with * were received for free but my thoughts and opinions are 100% unbiased, honest and my own.  There is no place for any sort of BS here.