THEFACESHOP is a well known name to many Asian beauty products fans. This Korean beauty brand first launched in 2003 and has since grown to more than 2300 stores in 29 countries. Regardless if you're an Asian beauty brand lover or not, you must have seen/read a review or two or twenty on this brand.
I myself am no stranger to THEFACESHOP as I have almost every one of their nail polish back in Malaysia. The quality is amazing, opaque and doesn't chip easily hence I hoarded almost all of their nail polishes. About a month ago, I was received a lovely package courtesy of THEFACESHOP Canada. I was kindly gifted four products; two sheet masks, a cream cleanser and a gentle exfoliant.
Let's see how I got along with the sheet masks.
HYDRO GEL VITA E & REAL NATURE FACE MASK MUNG BEAN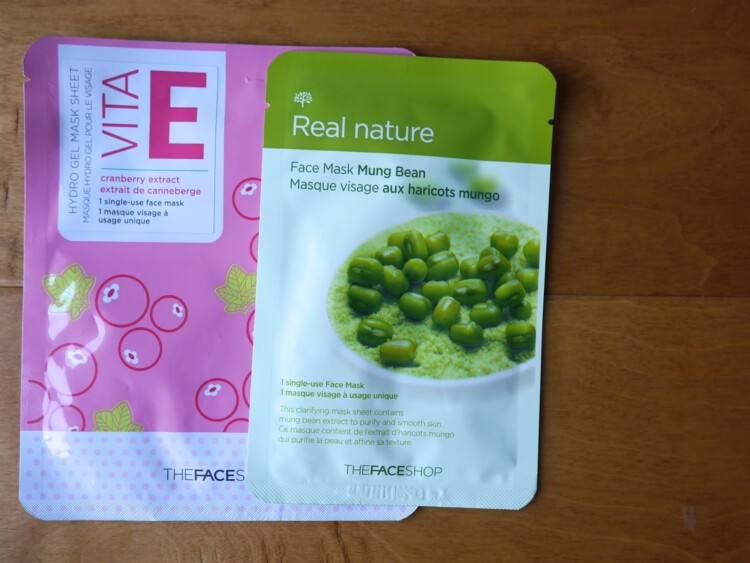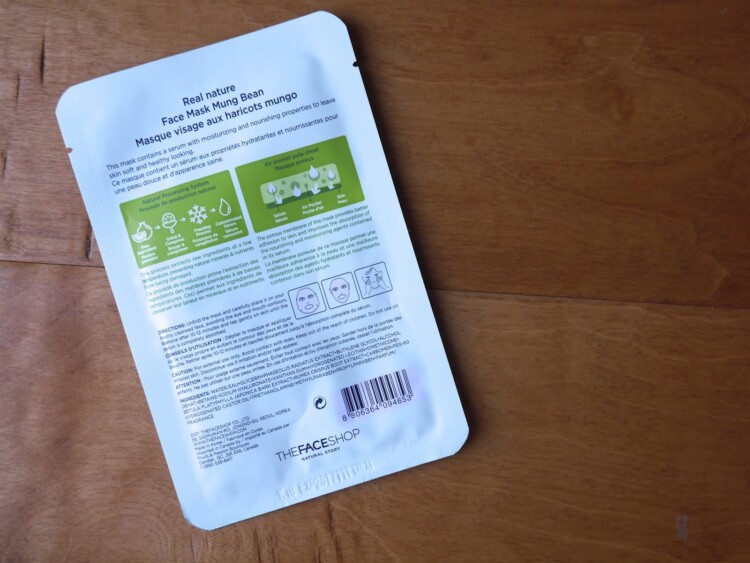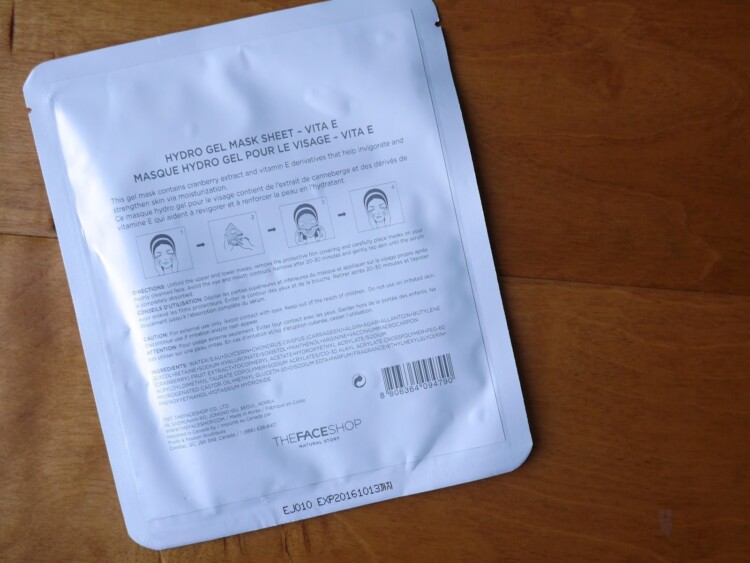 I had slight problems with the hydro gel Vita E mask because it was a slippery gel form and my clumsy fat fingers lacked the much needed coordination to place it on my face. It took me three tries but I eventually got it. I really like this mask because there's no scent, it absorbs quickly and removing it after 30 minutes, my face was not left wet and sticky. It also leaves my skin looking fresh and hydrated so I am itching to repurchase this.The Mung Bean face mask is wet, make that veryyyy wet. The excess serum dripped all over my hands and top when I opened it so be sure to do this in front of a sink. I used this mask after washing my face with Avene Gel Soapless cleanser which is meant for oily skin and can be drying on my face but this mask definitely gave back the much needed moisture. So much so that I skipped my night moisturizer and only used my overnight mask. Definitely another repurchase.
HERB DAY CLEANSING CREAM (ALOE) & MILD PAPAYA PEELING EXFOLIANT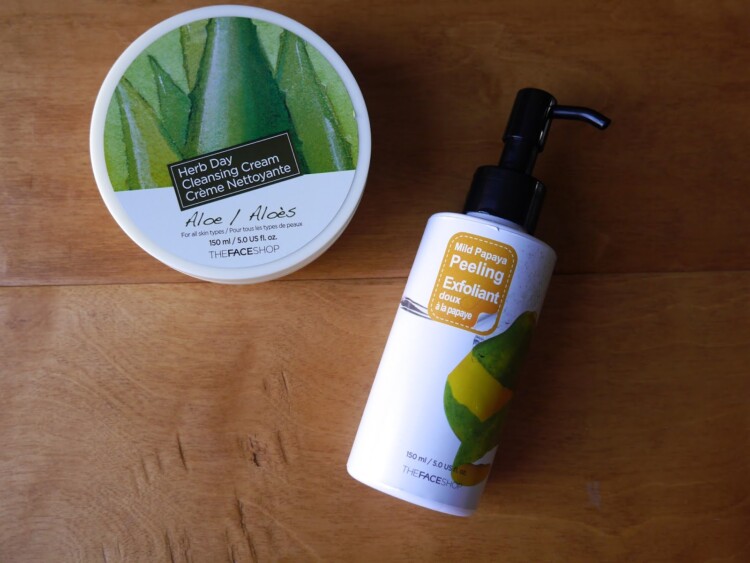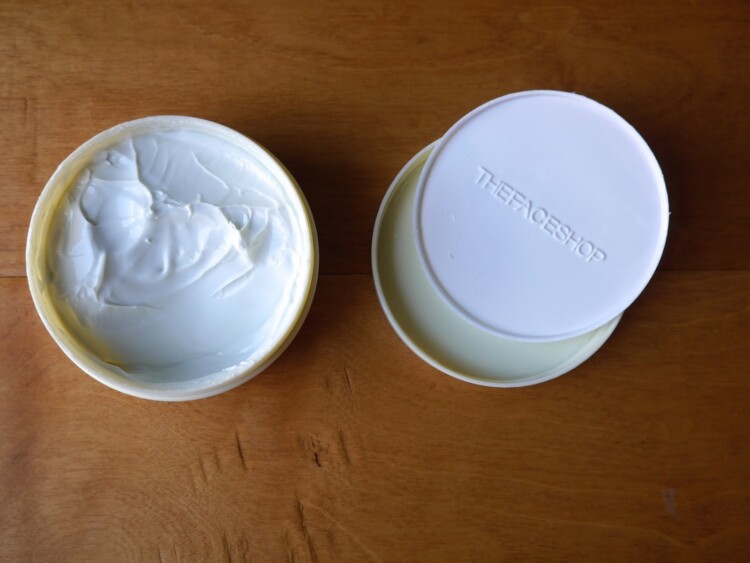 ​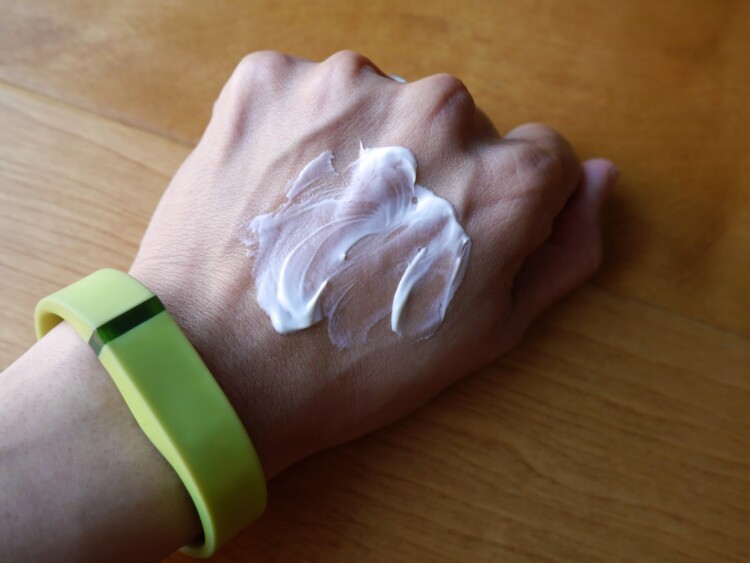 I believe this cleansing cream is meant to be used as the first cleanse however I am not a huge fan of it. I don't find it to remove my eye makeup or lipstick effectively. Forget about waterproof mascara, you will need to rub your eyeballs out of their sockets to get half of it off. It does have a mild aloe vera scent which is pleasant and refreshing but that's the only thing I like about it. Maybe it's just me but I would rather stick to micellar water as my first cleanse. I also tried using it as a second cleanse after my micellar water but I don't see the point of it because I still need to wash the cream off with another cleanser.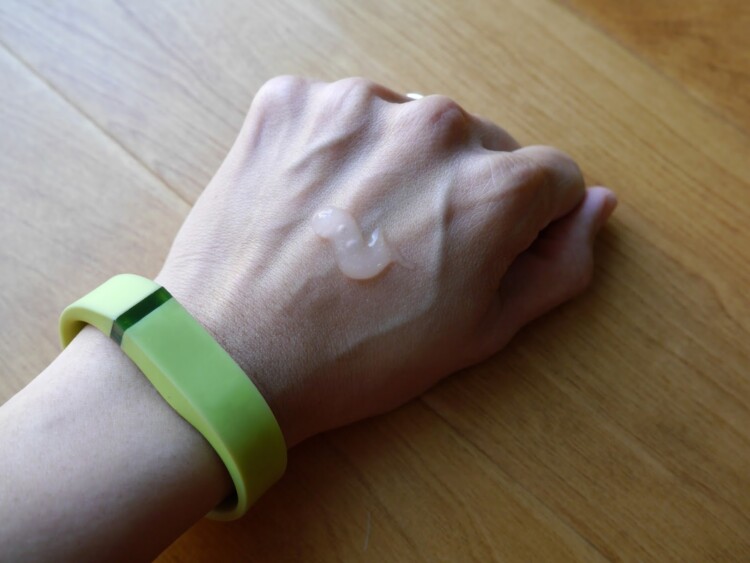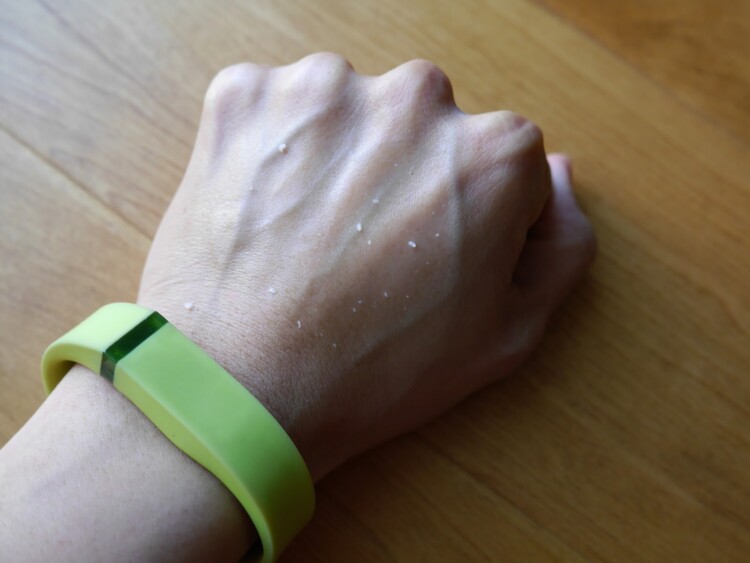 Dead skin cell rubbed off with the gel
As always, I saved the best for last. If there is only one thing that you can buy from THEFACESHOP then I highly suggest Mild Papaya Peeling Exfoliant. Over the years I have used a few exfoliants from high end such as Rodial and Strivectin (exfoliating serum) but none wow'ed me like this. For application, I only need one pump to apply on my damp freshly washed face and rub for 30 seconds. The gel will turn into tiny little beads, taking off the dead skin. It's a little gross but the effect is so good. My face instantly brightens and feels super smooth and soft. I use this only twice a week because I don't want to overdo it. I honestly didn't expect to like THEFACESHOP as much as I did but now I am hooked and would love to try more of their products. Only problem for me is the only way I can source their products is through online which by now most of you know I am not fond of however, I think I might make a special exception this time… To find out more about THEFACESHOP, click here. Are you familiar with the brand THEFACESHOP? If you are then what are your recommendations for me to try next?
*I received this product for free but my thoughts and opinions are 100% unbiased, honest and my own. There is no place for any sort of BS here. Special thanks to CBB for arranging this opportunity.