This year has been the year of collaborations between some of the biggest brands and names in the beauty world. There are so many YouTubers who released amazing products with brands and some even successfully launched their own brand and products.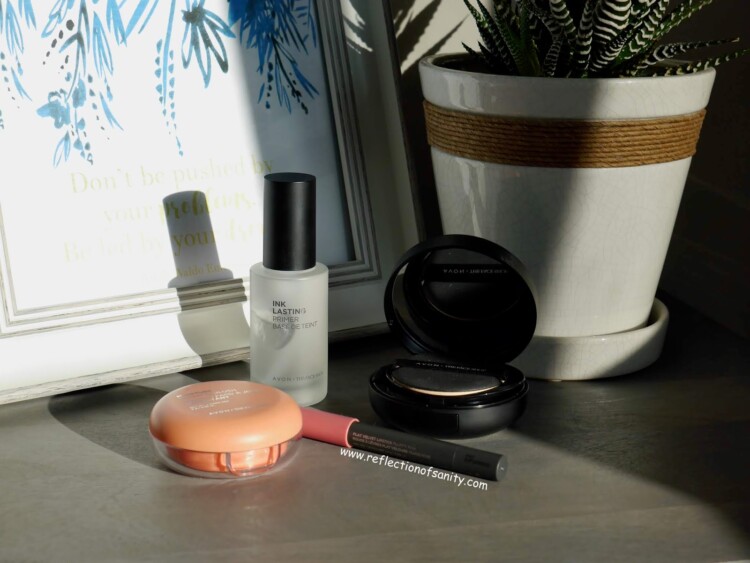 But we're here today to talk about a collab that I am most excited about, Avon x THEFACESHOP. This is the collab that I didn't know I needed until it happened and oh boy, it's good. It is very, very, very good and I am beyond excited.
I was a little apprehensive with Ink Lasting Primer* ($30.00CAD/30mL currently on sale for $24.00CAD) as it claims to be oil-controlling, mattifying and pore minimizing. Usually, this type of primer will dry out my skin over time and worse, my skin tends to break out if I use it for more than a week.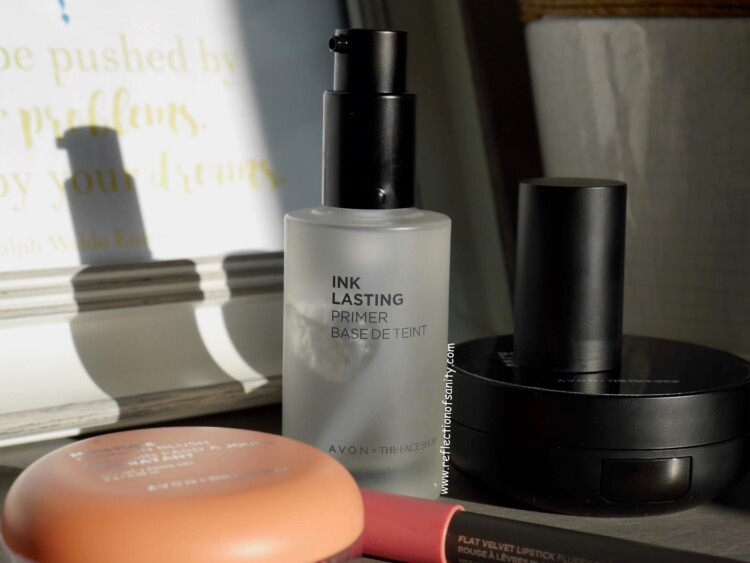 This primer is a lightweight scentless lotion that spreads easily on the skin. It pairs beautifully with all my skincare and makeup and never pills. It minimizes my pores and my foundations apply well over it. I noticed it helps to prolong my makeup well over 10 hours and better still, it doesn't break me out!
Verdict: A lovely primer that I would consider repurchase in the future. The only downside is it doesn't quite minimize the shine on my t-zone as I started getting shiny after 6-7 hours. For reference, I have dry-normal skin so if you are very oily then you might not enjoy this as much.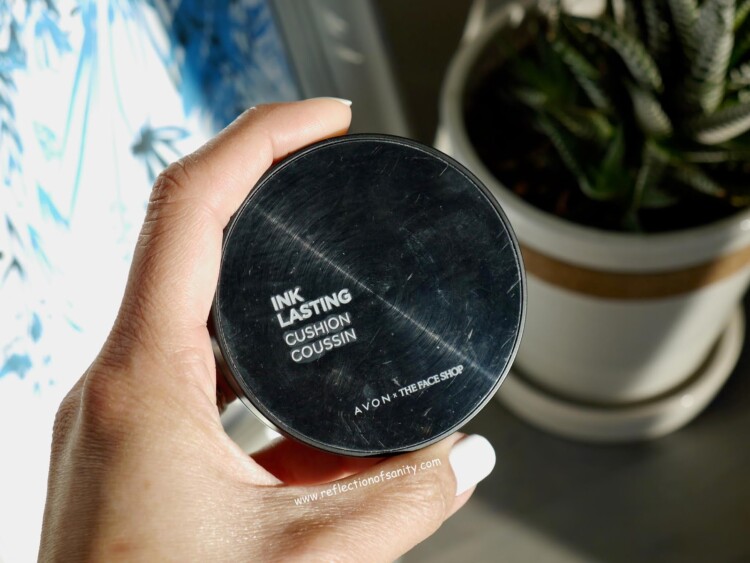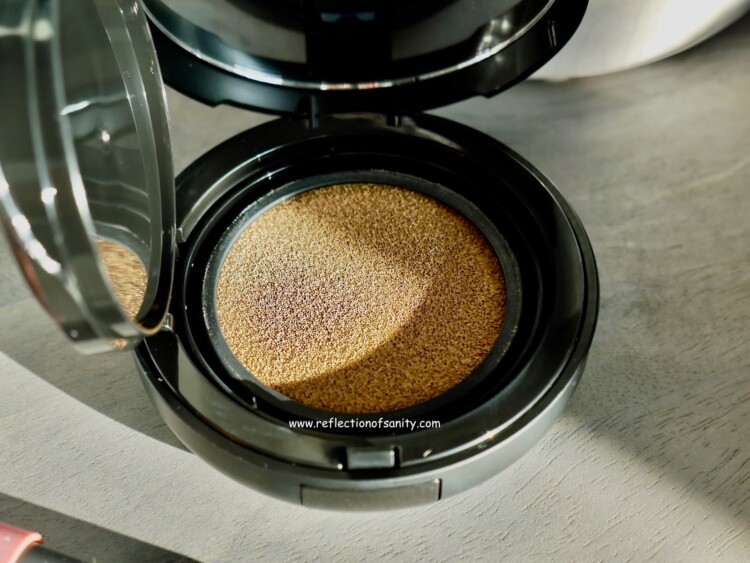 Ink Lasting Cushion Foundation Lasting Slim Fit* ($38.00CAD/15g now on sale $30.00CAD) gives a natural, satin and skin-like finish to the skin. It offers solid medium coverage and easily buildable to full without any heaviness and cakiness. It glides over my pores and fine lines and lasts up to 10 hours (with primer) before I noticed fading around my nose and chin. This range offers 18 shades with the lightest being Porcelain and the darkest is Deep.
Verdict: 110% recommend! I love this and have been reaching for it a few times a week. The sponge applies well and evenly, doesn't absorb too much product and is easy to wash.
Now let's talk to my favourite product of the bunch, Moisture Cushion Blush ($20.00CAD/8g now on sale for $16.00CAD). This will come as no surprise as I have been raving about this blush all over Instagram!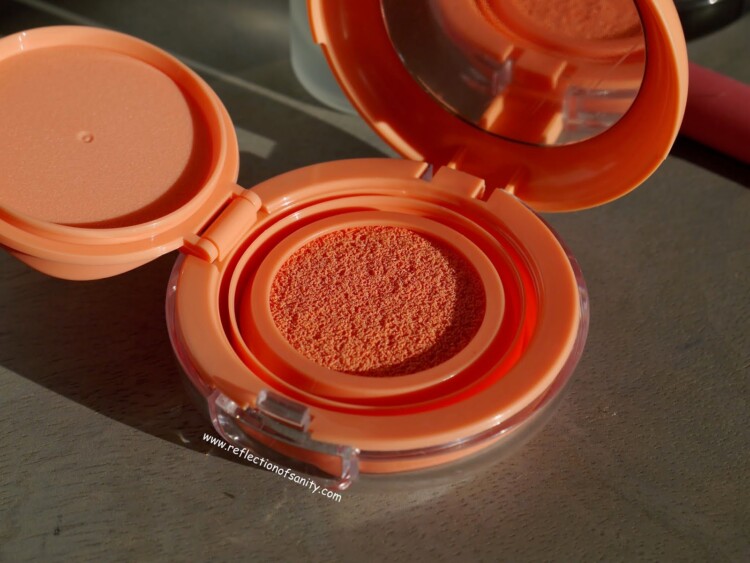 I have the shade Coral which is a stunning pinkish coral that would suit all skin tones. It has a light but easily buildable pigmentation which I appreciate. The last thing I need is clown cheeks; it's easier to build the colour than to try to blend the crap out when you over-apply a blush.
The finish is soft, dewy and truly brings my skin to live. My skin glows whenever I apply this blusher and I don't even feel the need for highlighter. The lasting power is pretty good as I only noticed fading after 6-7 hours and most of my blushers fade after 5 hours.
Verdict: I love this so much and am truly tempted to buy the other two shades! I can't recommend this enough!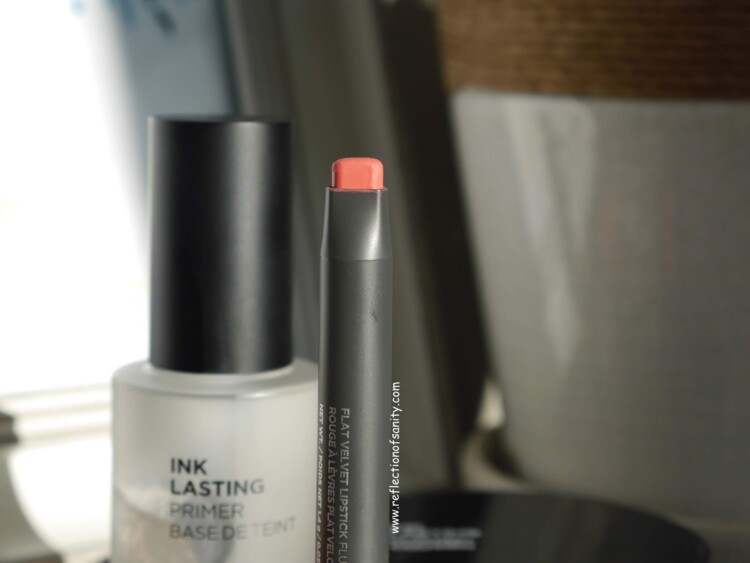 Finally, Flat Velvet Lipstick which is my least favourite product from this collection. I received the shade Be My Pink* ($16.00/1.4g now on sale $13.00CAD) which a really pretty soft pink and I received many compliments whenever I wear it.
So what's the problem? It applies patchily and feels really drying after a couple of hours. My lips feel parch and dry at the end of the days and it's just an uncomfortable experience. I'm tempted to purchase other shades to see how they perform but a part of me thinks it will be a waste of money.
Verdict: No, just no or at least not this shade.
I am truly surprised by this collaboration and I hope the products will be permanently available as I discovered some new favourites! There are also a bunch of skincare products which you can check out here.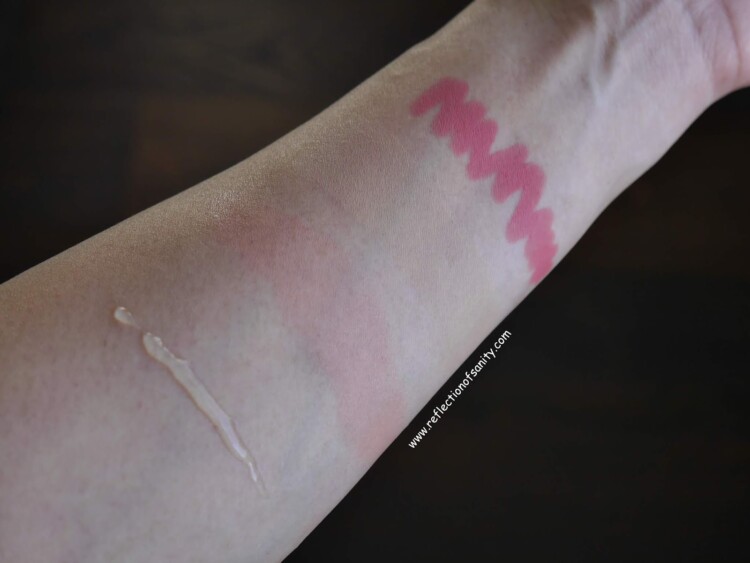 On a final note, I hope this will be the start of Avon working together with other amazing brands to bring new, amazing and exciting products to their customers.
What are your thoughts on this new Avon x THEFACESHOP collaboration? *Gifted but my thoughts and opinions are 100% unbiased, honest and my own. There is no place for any sort of BS here.