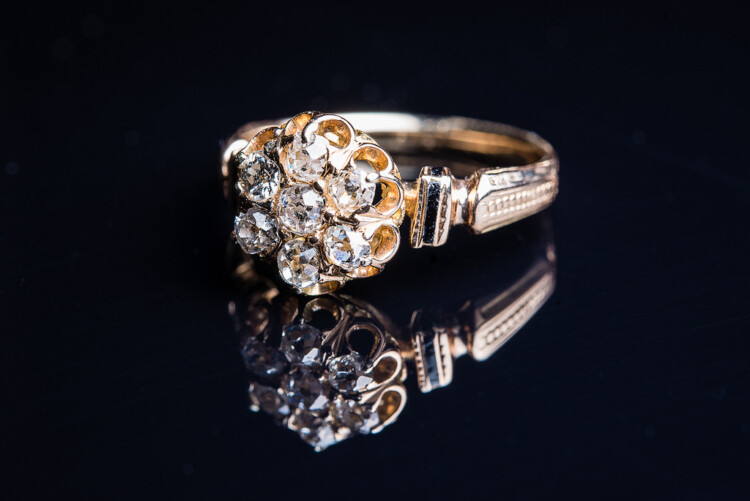 Image by Bill Young via Flickr
When it comes to fashionable things such as jewellery, rest assured that if you have a piece of jewellery that is currently unfashionable, wait a while and it will almost certainly come back in style. Fashion, no matter what kind, goes in cycles, with previous forms going out of fashion, and coming back again. It is the same with jewellery, which is one of the reasons that antique jewellery remained popular.
Quality and Style
When you look at some jewellery, such as Kalmar Antiques' antique style engagement rings, you can see the quality of the craftsmanship that has gone into its creation. When intricate designs and patterns are combined with high-quality materials, and fused together by an expert craftsman, you are left with a quality piece of jewellery. As with anything else that is made to a high standard, if taken care of properly, you can find that the jewellery will last for decades, maybe even centuries!
Always comes back in fashion!
One of the great things about antique jewellery is that no matter what the style of the jewellery is, it will always be fashionable again at some point in the future. Many people tend to get rid of items that are no longer fashionable, or they do not wear anymore. You are better off in having the jewellery cleaned and then placed into storage. Airtight storage is best as this will help keep the jewellery looking in excellent condition, no matter how long you store it. Now all you need to do is to wait for the fashion wheel to turn around.
Older is better than newer!
When you compare some of the modern jewellery to that of antiques, it is hard not to notice that often modern pieces do not have as much detail, or look as good as a lot of antiques. If you look after your antique jewellery carefully, you will not be able to tell how old it is. That is why when you look at antique jewellery for sale it often seems like it is new, click here to see examples of high-quality antique jewellery that looks like it has just been made. If you have antique jewellery that has lost its sparkle or is tarnished, not to worry as it is quite a simple process to have it cleaned and polished. Although this is something that you could try at home, it is best to leave this in the hands of a professional. A jeweller will be able to clean, polish precious metals or stones and have them looking dazzling once more in no time at all.
Who needs fashion?
Of course, you can always buck the trend and wear your antique jewellery, whether it is in fashion or not! At the end of the day, who cares? If you have an item of jewellery that you love and looks great, who cares whether it is in fashion or not, just wear it and show it off to everyone. You never know, you may just start a new fashion trend of your own!
*This article is published in partnership with Mediabuzzer. For further info, read my disclaimer here.