Hello everyone and how are you on this lovely Monday morning? I took a break from blogging on Friday as it was Remembrance Day in Canada so it was a very lovely long weekend. All that said, last week was a crazy time especially for my American friends but let us all move past that and take a look at two stunning additions to my makeup collection.
And oh boy, when I say stunning…I meant S-T-U-N-N-I-N-G.
Make Up For Ever Pro Light Fusion Highlighter* (Golden Pink) C$48.00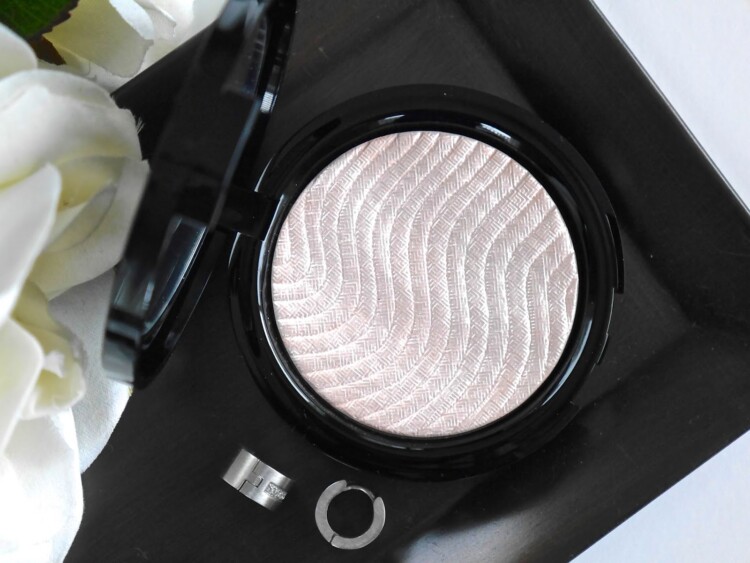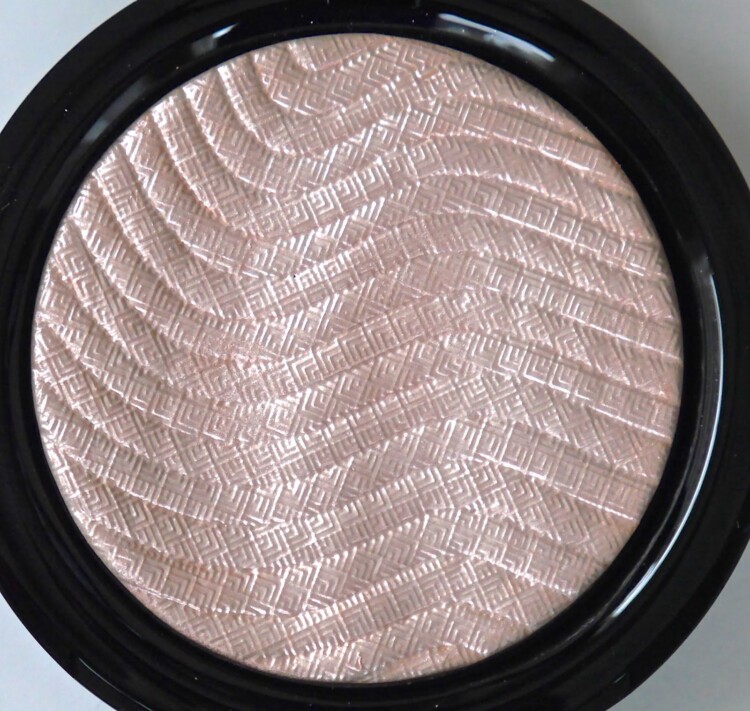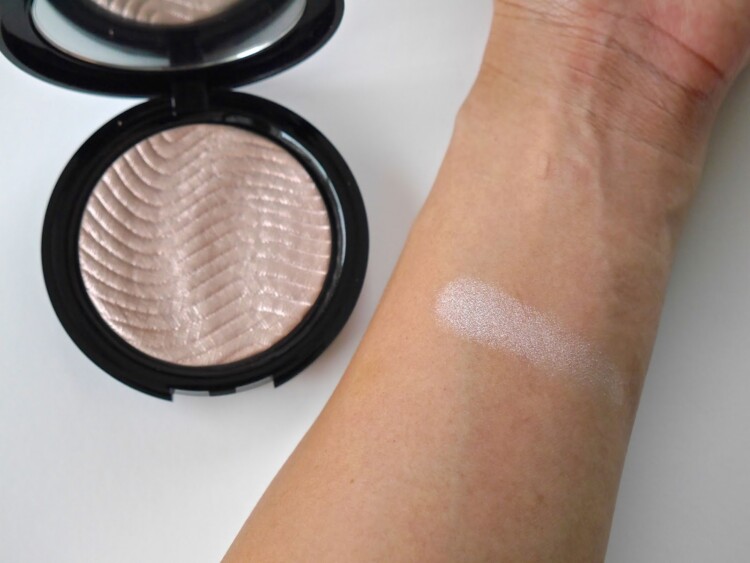 As soon as I laid my eyes on this beauty, my mind instantly started singing 'Shine bright like a diamond, shine bright like a diamond' and honestly, this highlighter is the closest thing to diamond dust in a pan. I was kindly sent shade Golden Pink* and it's way more stunning in real life than in pictures. I'm definitely not the only one who finds this shade fascinating as it's sold out on Sephora while the other shade, Golden is still available for purchase. (Sephora has since restocked Golden Pink) Golden Pink* is a unique shade to me as I have nothing like it in my collection. The closest highlighter that I have to it is Laura Geller Baked Gelato Swirl Illuminator in shade Charming Pink which is more pink than this. The best way for me to describe Golden Pink* is ethereal light, as if the heavenly sky shines onto the skin. On my warm medium skin tone, the pink is barely detectable so I get a soft luminous pearly shine that doesn't emphasize my pores, fine lines and any other skin textures. Unlike Becca highlighters, this little gem from MUFE has a harder texture which allows you to build up the intensity and is not powdery so I don't need to tap my brush before application. My favourite way of applying this is with my beloved Wayne Goss fan brush which it imparts a soft sheen or I can easily layer it to almost metallic. The highlighter also has amazing staying power as it is still luminous after 9 hours. As for price comparison, see below: · Make Up For Ever Golden Pink* = C$48.00/9g = C$5.33/1g · Becca Shimmering Skin Perfector Champagne Pop = C$46.00/8g = C$5.75/1g · Laura Geller Baked Gelato Swirl Illuminator = US$26.00/4.5g = US$5.78/1g (roughly C$7.50/1g) As you can see you do get great value for your money with Make Up For Ever Pro Light Fusion highlighters. Highly, very highly, extremely highly recommended!
stilla Perfect Me, Perfect Hue Eye & Cheek Palette (Medium/Tan) C$51.00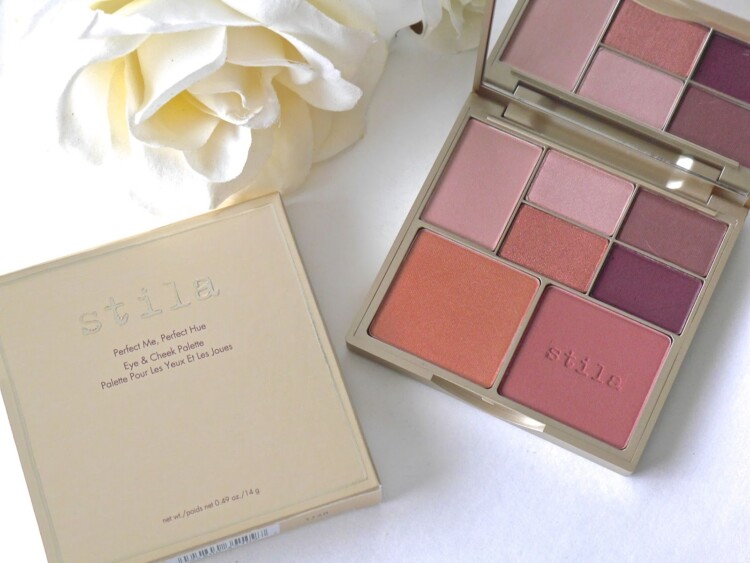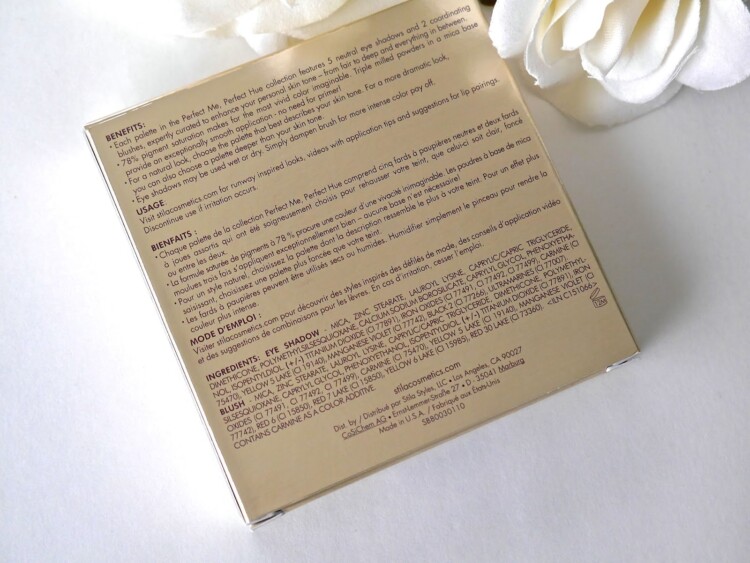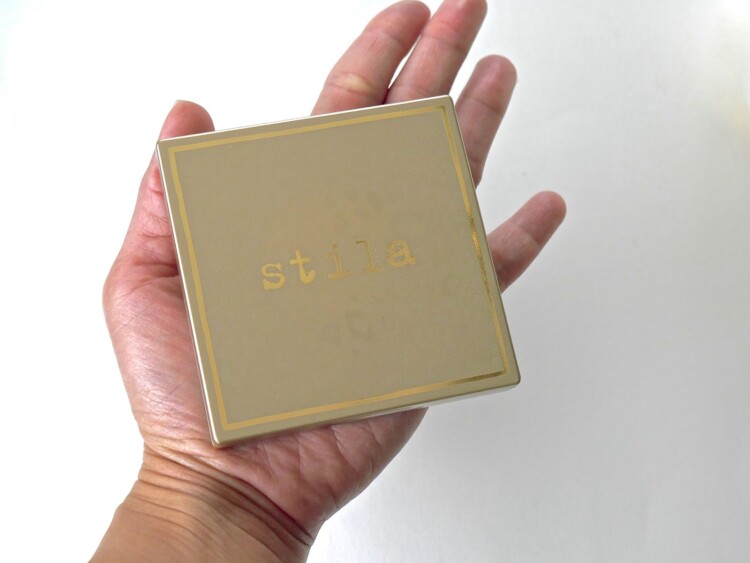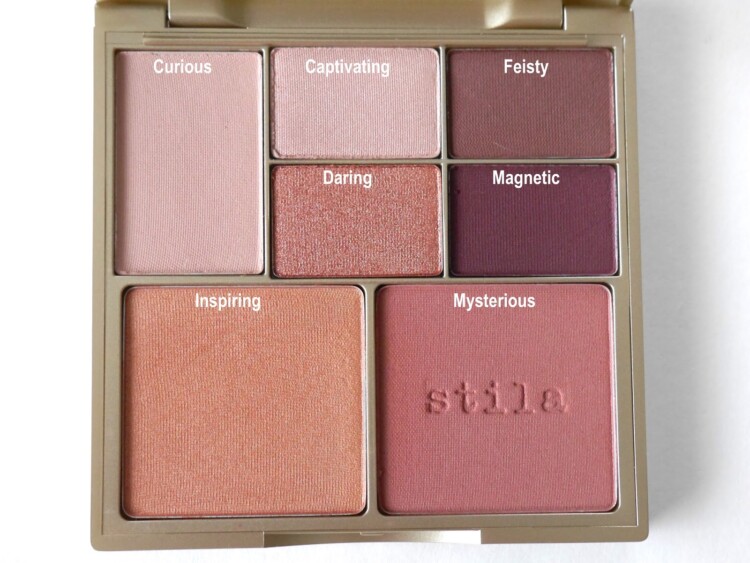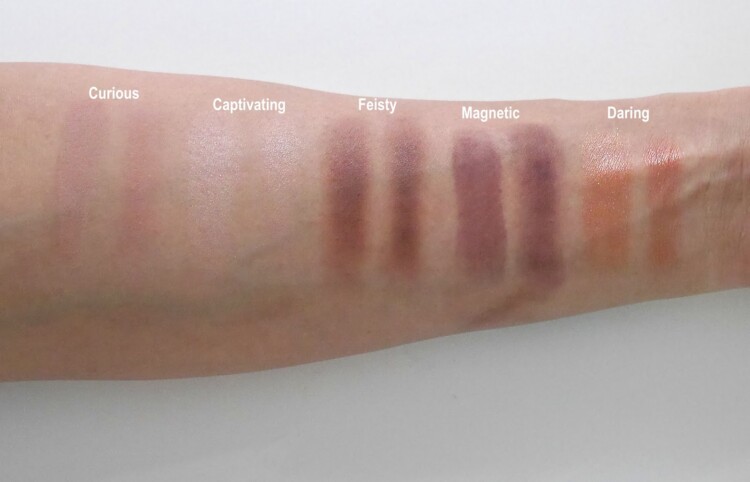 Left: Finger swatch; Right: Brush swatch
Eyeshadows:
· Curious: Soft nude (matte)
· Captivating: Neutral champagne (satin)
· Daring: Deep rose with gold pearl (shimmer)
· Feisty: mid-toned red brown (matte)
· Magnetic: Deep plum (matte)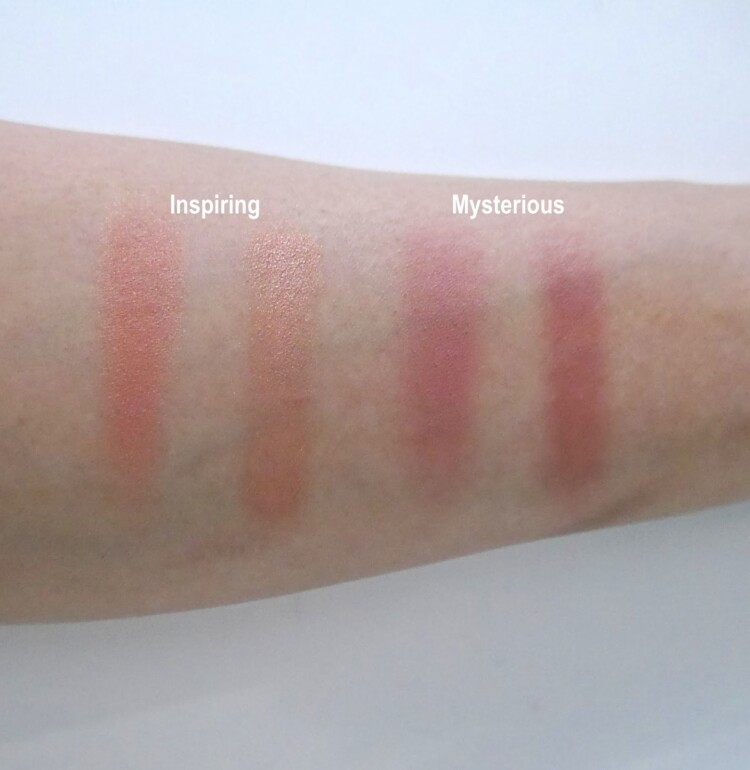 Left: Finger swatch; Right: Brush swatch
Blushers:
· Inspiring: Coral brown (shimmer)
· Mysterious: Neutral peach (matte)
Stila is one of the most underrated brands in the market, you almost never hear or read about it and I honestly wonder why. It took me months of uhming and ahhing before biting the bullet and purchasing this palette and I regret being so hesitant about it. This is by far one of the best face palettes that I own and believe it or not, I reach for this far more than Anastasia Beverly Hills Master palette by Mario (reviewed here). First of all, the packaging is gorgeous and it fits perfectly into my hand. It has some weight to it so it doesn't feel or look cheap and I am in love with the huge mirror that comes with it. With the exception of Magnetic which is a little patchy, all the other eyeshadows are buttery, pigmented and blend effortlessly. Magnetic is meant to be eye liner so perhaps that's the reason why its performance as an eyeshadow is a little underwhelming. These eyeshadows are unlike those in ABH Master Palette by Mario, the texture is harder and drier which means very minimal dust up and fall out. They do last forever with primer and I didn't notice any creasing or fading after 10 hours wear. The blushers are sooooo stunning and frankly, I have been wearing both non-stop. I apply Mysterious on the cheeks and then lightly dust Inspiring on top with a fan brush. I have cheeks that eat up blushers so usually my blush fades within 5-6 hours but this duo lasted 9-10 hours on me before I noticed some fading. I know this palette is labelled for Medium/Tan skin tone but I feel the shades are so versatile that they would suit all skin tones maybe with the exception of very dark skin lovelies. Trust me when I say, YOU NEED THIS. I hope you lovelies enjoy getting to know two products that I have been reaching for almost every time I do my makeup and do let me know if you're planning to get either of these. I'm also planning to create a post on my best 2016 beauty discoveries so please let me know if you're interested in that or if you rather see the worst beauty discoveries or both. Do share which products you have been reaching for every time you do your makeup and why? *Product mared with * was received for free but my thoughts and opinions are 100% unbiased, honest and my own. There is no place for any sort of BS here.