Today I'll be sharing part two of three of my Sleek reviews and I must say this has been one of the best fun I have had in getting to know a brand that I have long wanted to try. Just like any new relationship, the journey of getting to know each other hasn't been smooth sailing all the way as you will read in this post.
Let's just say the ups are way up and the downs are 'down in the gutter' kind of down.
I was kindly sent six Lip VIP Lipsticks in shade Reserved*, Private Booth*, Backstage*, Night Spot*, Guestlist* and Flaunt It* and after testing them for a few weeks, my feelings are kind of mixed with the range.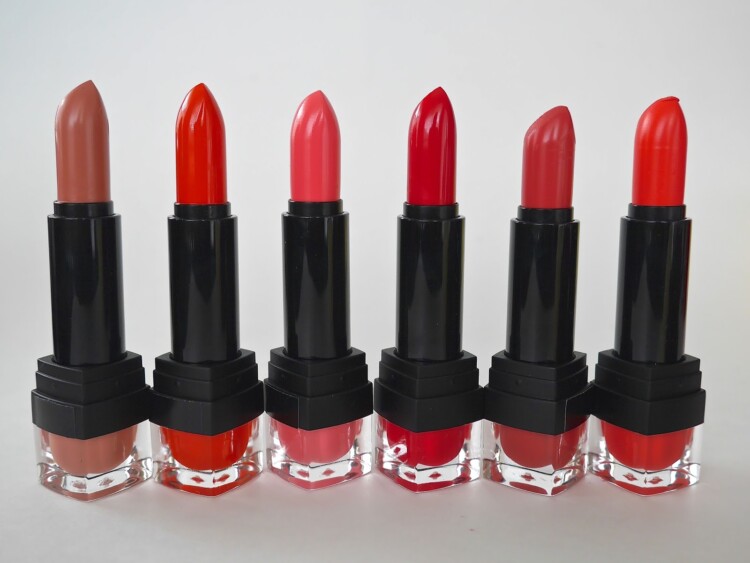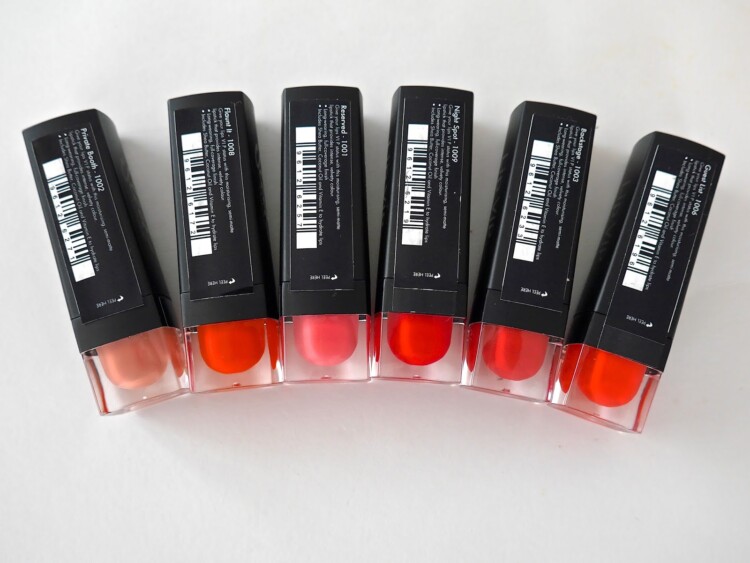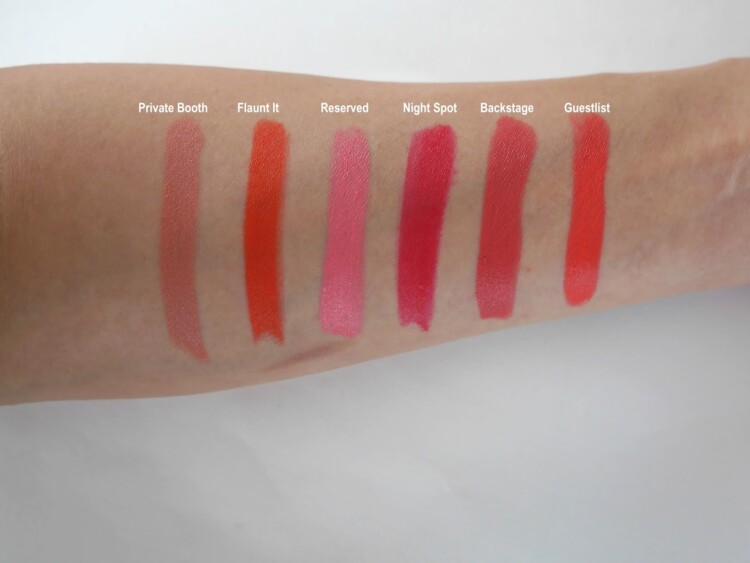 ​
From left: Private Booth (classic nude), Flaunt It (bold orange), Reserved (candy pink), Night Spot (chic red), Backstage (coral pink), Guestlist (bright coral)
Let's not be negative Nelly today, shall we and I'll start with the positives. These lipsticks are very creamy, the pigmentation is amazing and they don't bleed outside your lip lines. It glides smoothly on the lips and the wear time is surprisingly impressive as I easily get 5-6 hours wear with eating and drinking. Usually creamy lipsticks such as these will wear out after a 3-4 hours so big thumbs up to that. These lipsticks have semi matte finish and it feels fairly hydrating on the lips thanks to Vitamin E, Shea Butter and coconut oil. My lips had no problems with dryness at the end of the day which is a major factor for me as I naturally have very dry lips.
Now to the not so good, depending on the shades these lipsticks apply patchy and will cling onto any dry skin on your lips. They also have the tendency to slip into the lip fine lines and make it more obvious instead of gliding across and masking them. Regardless how well I prep my lips, a couple of shades still showed up terribly on my lips and the worst offender is Reserved*. There goes my hopes of becoming an Asian barbie….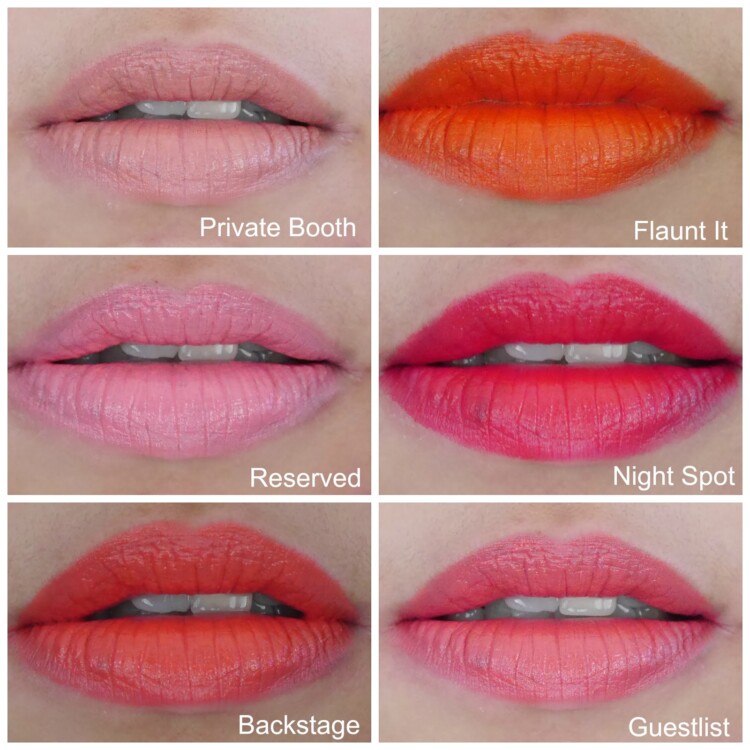 With the exception of cropping the images are not edited in any other ways to show the real shades
I do find the shades lean more towards cool tones so these are great additions to my lipstick stash which are dominated by warm shades. And you guys best be prepared to get bombarded by pictures of me wearing Night Spot*, Backstage*, Guestlist* and Flaunt It*. If you're looking for a great budget lipsticks then I suggest checking out Sleek Lip VIP Lipsticks but just keep in mind that the lighter shades tend to be trickier to apply. If you only want to purchase one to test the formula then I highly recommend either Night Spot* or Guestlist*, you won't be disappointed. Sleek Lip VIP Lipsticks is retailing for $8.49 and are available for purchase through www.sleekmakeup.com. *I received this product for free but my thoughts and opinions are 100% unbiased, honest and my own. There is no place for any sort of BS here.