Early this year I had the opportunity to test Les Soins de Jacynthe skincare (reviewed here), a local Canadian 100% natural brand based in Quebec. And this time the brand is back with a new name, Maison Jacynthe and with a makeup range.
I was kindly sent a few products to test and have been trying them out for the past couple of weeks. Today I'll be sharing my thoughts on the mascara* (here), lipstick in shade 02 Bordeaux Mate* (here) and blusher in shade 01 Roméo* (here).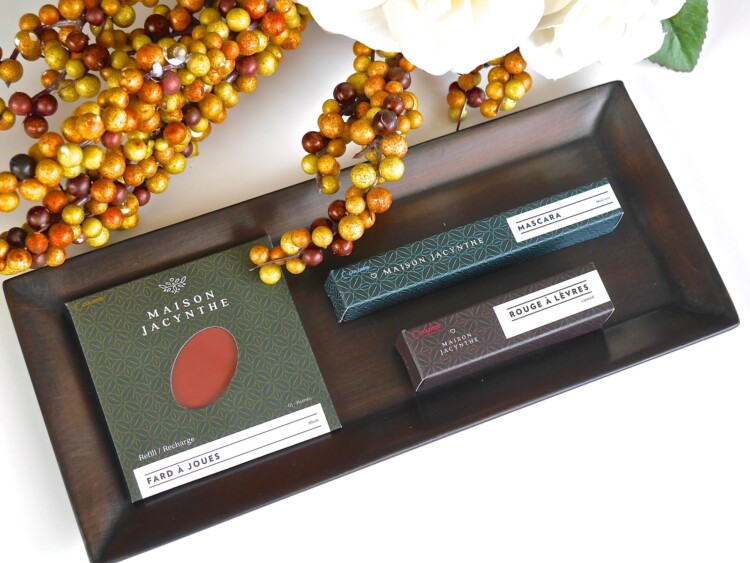 Mascara* C$33.00 (here)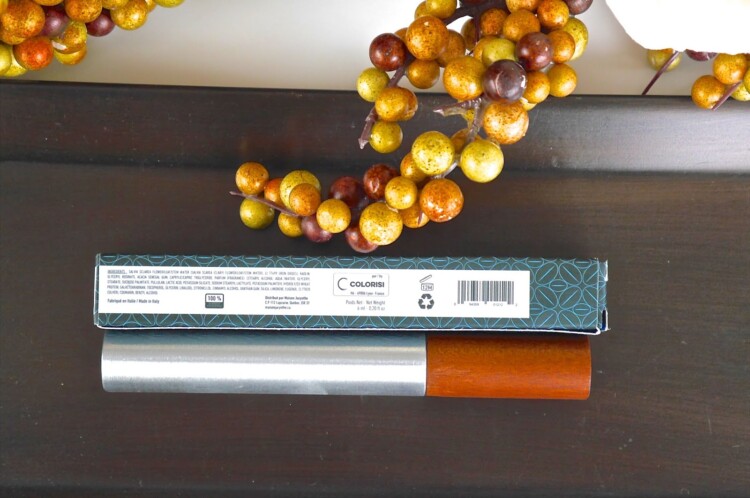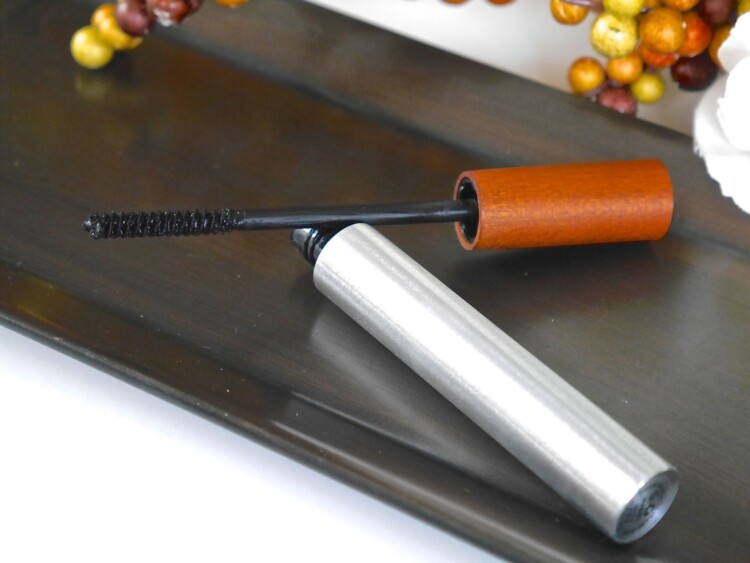 This mascara has a screw type wand which seems to be in trend now as Hourglass also launched Curator Lash Instrument with the same shape but without any bristle or brush. I love the wand as it's perfect to get right to the roots without smudging the eyelids and also great for separating the lashes.
Now the formula of the mascara itself is a whole different story. If you think Maybelline Lash Sensational formula is wet then times that by 10 and you get the drift on this. My lashes instantly droop with the first coat and forget about a second coat as my lashes stick together despite waiting for a couple of minutes for the mascara to dry. I opened it every day and the formula shows no signs of drying, it is that wet. I'll need to give a further update after a few months…let's pray that the formula will be easier to work with then.
Lipstick in shade 02 Bordeaux Mate* C$33.00 (here)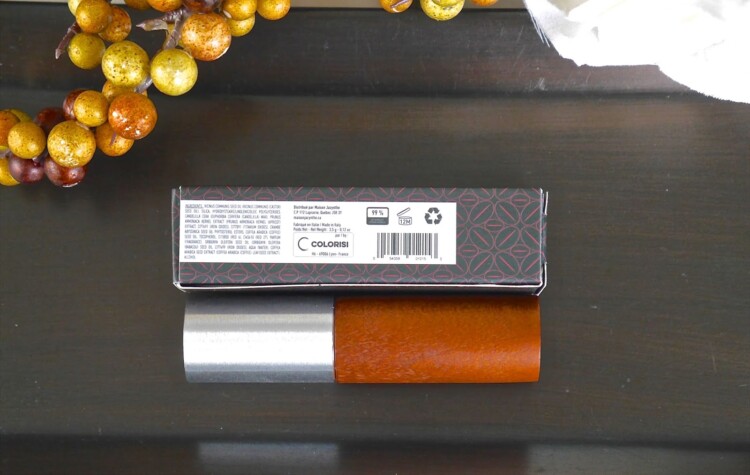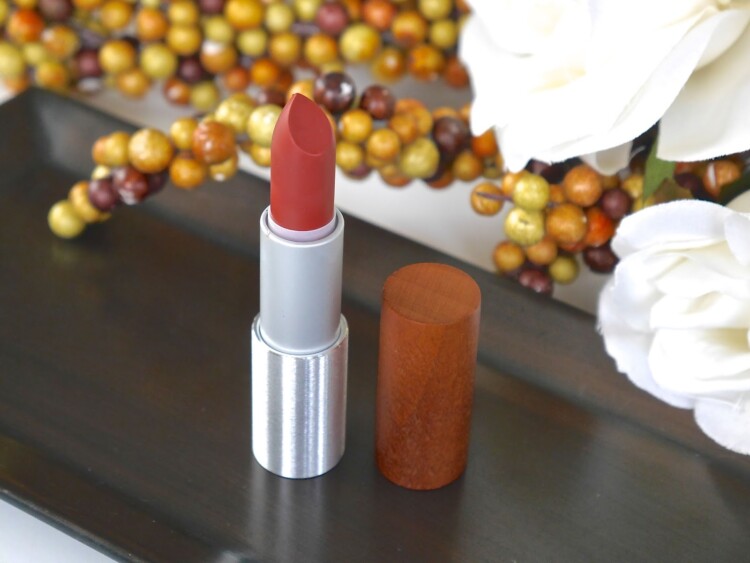 02 Bordeaux* is a beautiful rosy brick red and I don't have many like it in my collection. Let's start with the good about this lipstick, it's very pigmented, doesn't have any artificial scent and doesn't feather outside the lip line. It also lasts up to 4-5 hours with drinking and snacking. I do need to reapply if I'm eating a full meal. My lips felt comfortable throughout wear time, not moisturizing but neither was it drying so it was a comfortable middle. Now to the not so good, I don't like the texture of this lipstick. It's very thick and I could feel it sitting on top my of lips throughout wear time. If I layered too much then it will start to seep into my lip lines and my mouth looks like it aged 5 years so I have to be careful to apply a light layer. The best way for me to wear this is with a gloss on top so my lips look smooth and plump instead of a wrinkly old prune.
Blusher in shade 01 Roméo* C$26.00 (here)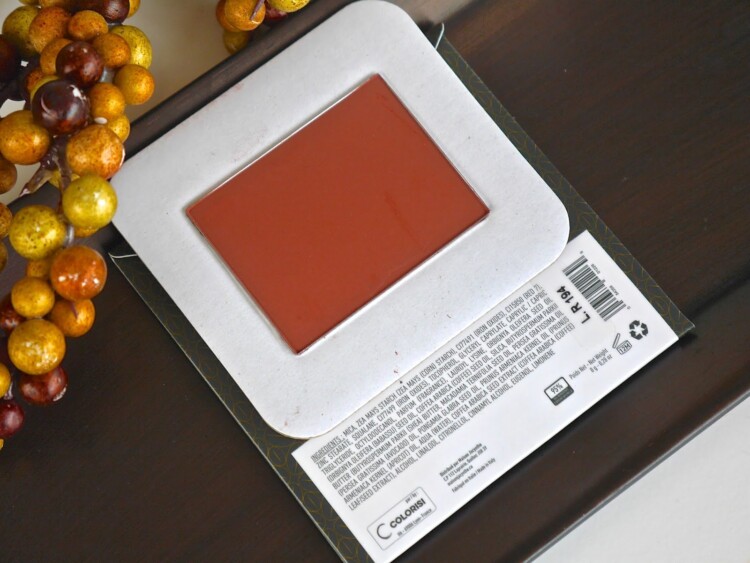 I'm not going to beat around the bush, I love this blusher! It's a stunning brownish red, pretty similar to the lipstick and I don't have anything like it. There is nothing that I dislike about it. It's pigmented, smooth and blends beautifully on the skin. It also lasted 7-8 hours without fading which is superb as most blushers tend fade within 5-6 hours on me. I was sent a refill version without the packaging which can be bought  separately (here) for C$23.00.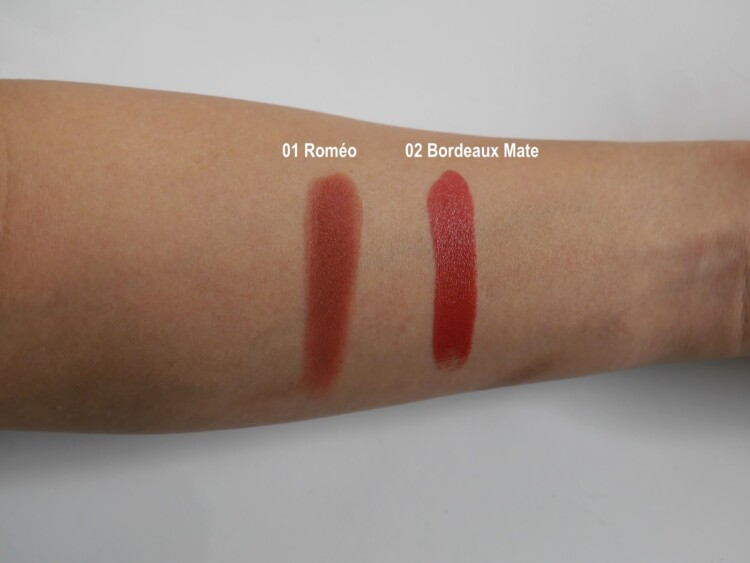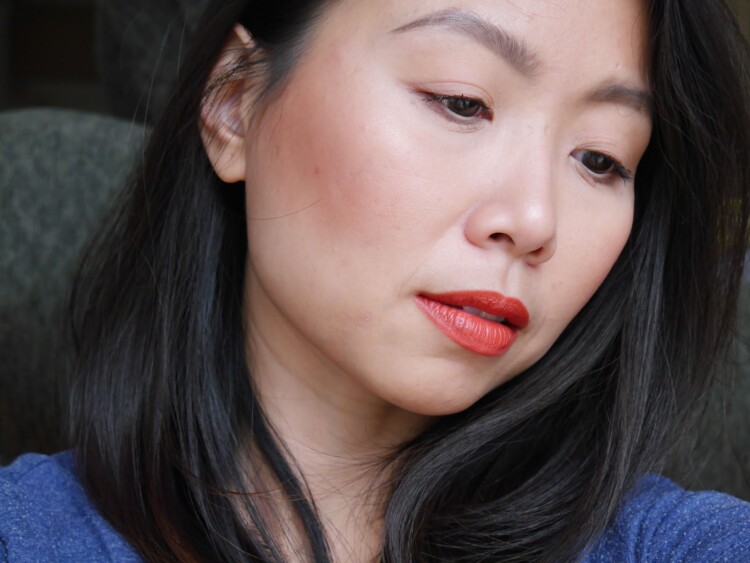 The products are definitely hit and miss but I do have to give extra credit for the amazing packaging for the makeup line. The design is sleek, chic, eco-friendly, looks high end and is made out of cherry wood and some sort of metal. I personally find it trickier to get along with natural makeup. Yes, the mascara was a complete bust for me but then again, you guys know that most mascaras are a complete wank on my pathetic lashes. I will continue to use the lipstick as I love the shade and the negatives are not a complete deal breaker for me. The blusher which is a clear hit from the first try has been in my rotation almost every day ever since I received it.
If you're looking for a new 100% natural makeup and skincare brand to try then Maison Jacynthe does offer a pretty wide selection of products which you can check here. Are you a fan of natural makeup? *I received these products for free but my thoughts and opinions are 100% unbiased, honest and my own. There is no place for any sort of BS here.