"You have enough lips products to last you a lifetime…!!!"  …..was what Kevin said when I told him I wanted to get my hands on Marc Jacobs Lovemarc Lip Gel Lipstick. I gave him my most innocent face and he only shook his head, fully understand that I will get my damn hands on the lipstick regardless. Yes, I'm a real pain in the arse like that….I'm horrible, I know. March Jacobs finallyyyy hit Sephora Malaysia and was launched on 17 April! No, I was not invited to the launch event. I was close to having my own private little launch event…I was heavily pregnant back then and was counting the days to little tyke's arrival. Marc Jacobs Beauty line is a collaboration between Marc Jacobs and Sephora and carries full makeup range (face, eyes and lips products), makeup brushes and even nail polishes! My first purchase from Marc Jacobs Beauty line is the Lip Gel Lipstick in 120 Voila! and it's retailing at MYR95.00. Sephora was offering a 20% discount so I only paid MYR76.00 for mine. Pricey? Fuck yes, but it is ohh so worth it! if you have extra pennies to spare.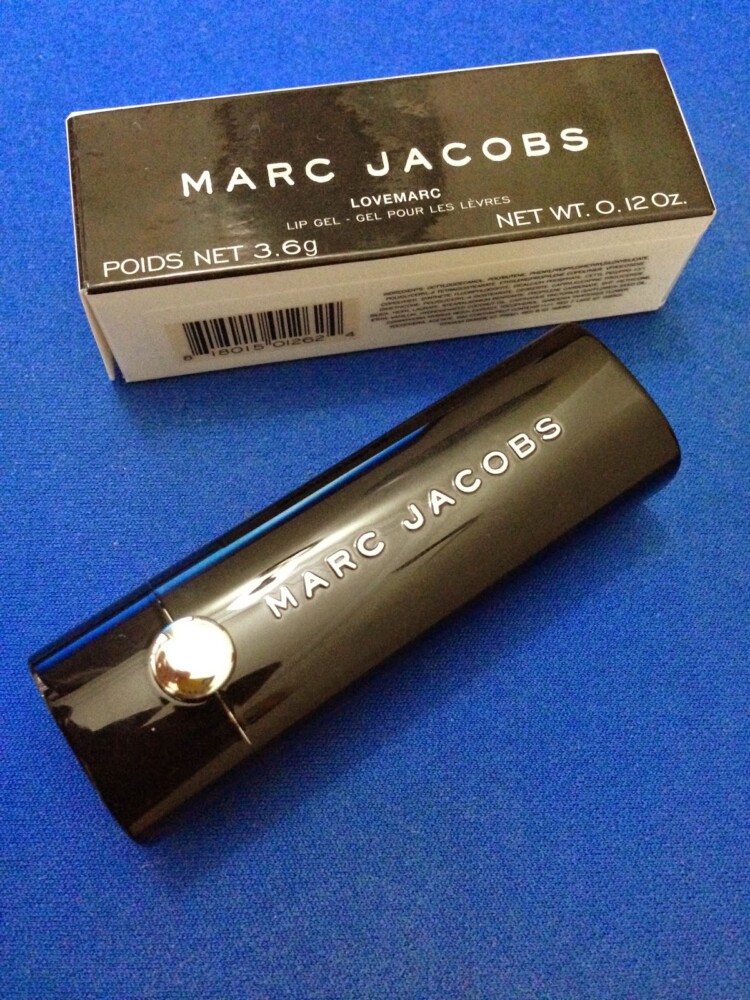 Black simple, sleek and chic packaging..absolutely love it! The cover is also magnetic which is unique and brilliant as you will avoid losing the lipstick cover and having lipstick stain in your handbags.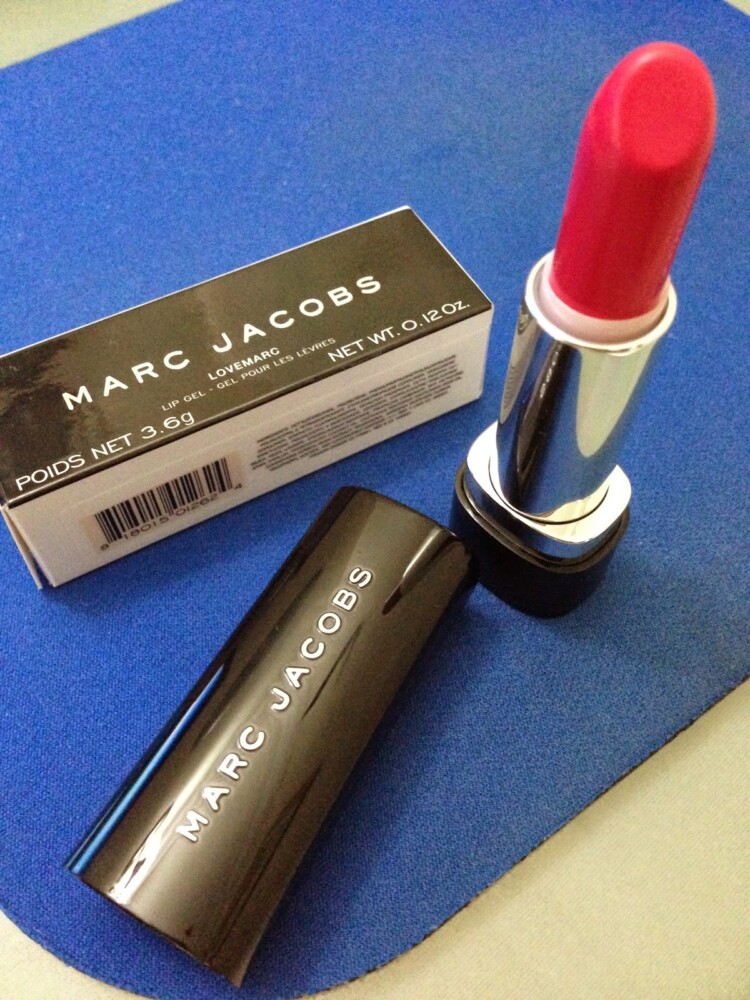 Shade 120 Voila! is a gorgeous magenta red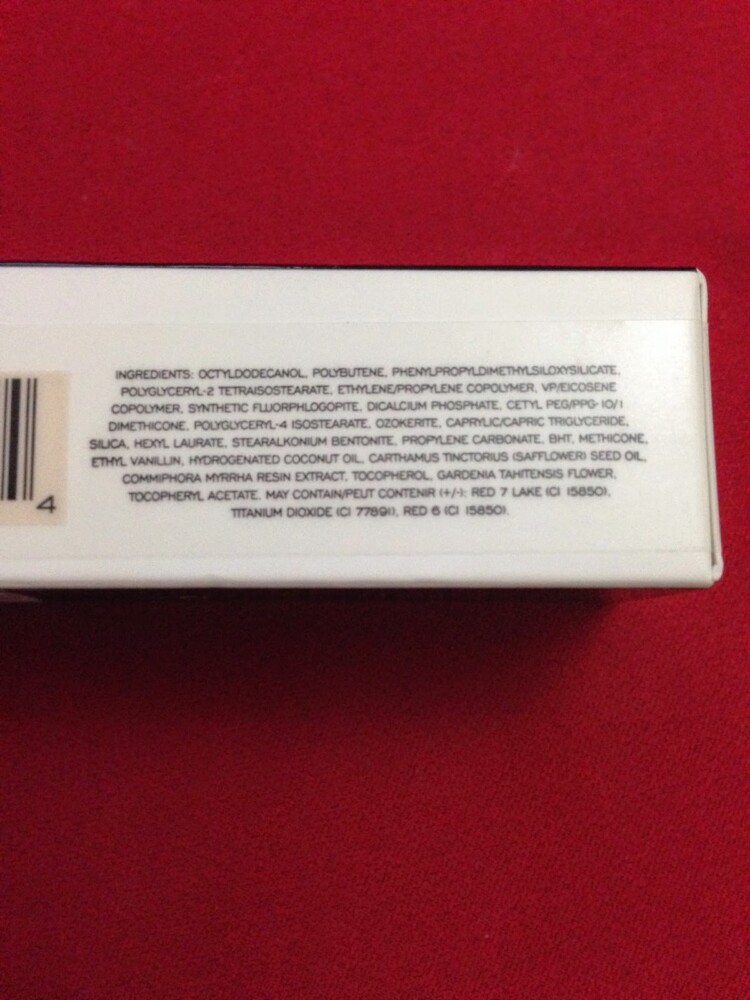 List of ingredients (sorry for the blurry picture!)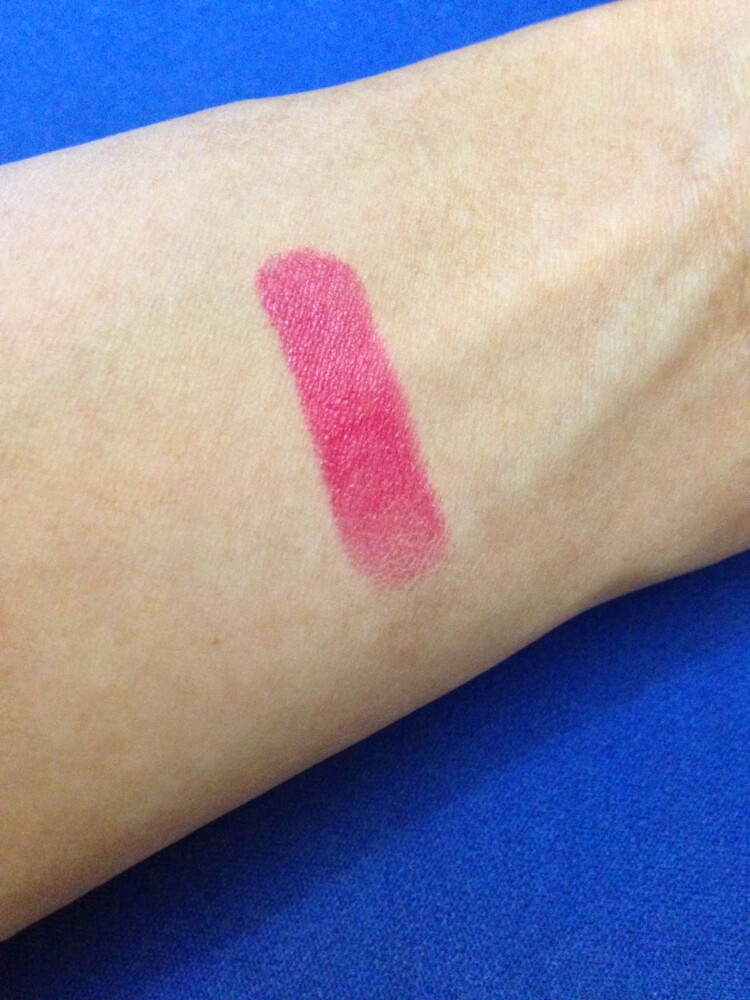 Swatch – 1 application 
I am absolutely in love with this lipstick! It applies so smoothly, almost buttery and it is so opaque that I only need 1 light swipe for full application. The lipstick does not settle into lines nor does it bleed out and is certainly not drying. My lips felt hydrated after a full day with it.
The only con to this lipstick is the longevity. I managed a good 4 hours (no eating/drinking) without reapplication and it definitely fades away after eating. It fades even with drinking which is quite a bummer. Other than this one small little downside, I am fully satisfied with this lipstick and you know it, I am planning to purchase more from this line!
Have you tried any Marc Jacobs beauty line?