The Naked palettes are without a doubt one of Urban Decay's best selling products and it's easy to see why. Each palette comes with some of the best eyeshadows on the market with intense pigmentation, easy to blend and amazing wear time.
Naked Smoky palette is the latest offering by Urban Decay and with obvious reasons, the whole beauty world has gone absolute ga-ga when the press release for the palette came to light. But is this latest Naked Smoky palette worth the splurge?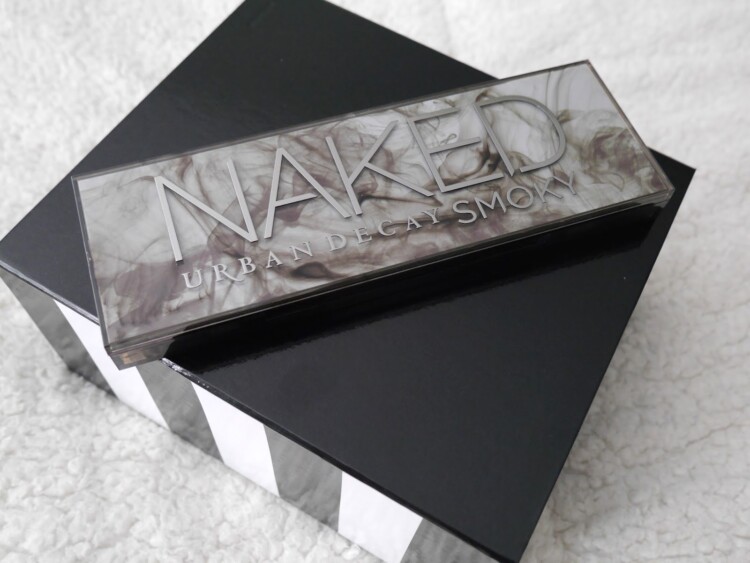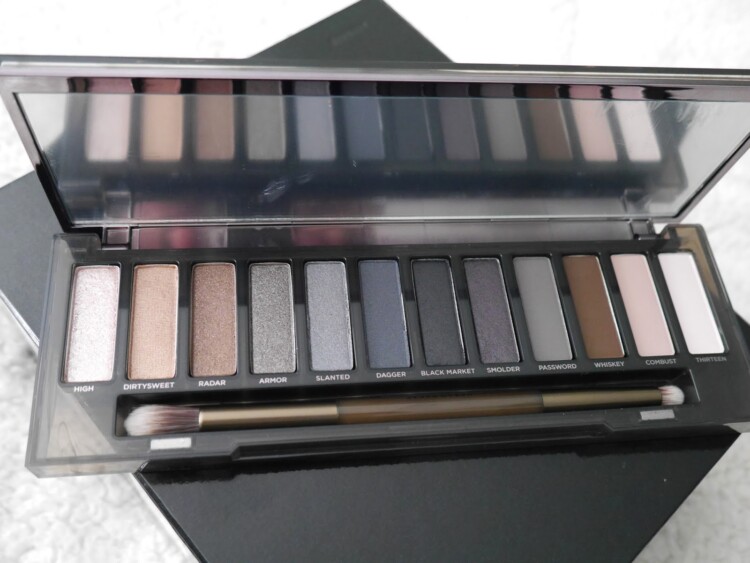 PACKAGING
I personally think this is the best packaging in the whole Naked palettes. I love brown translucent plastic packaging with a smoky effect and the magnetic closure. Inside has 12 eyeshadows, a large mirror and a dual ended brush. The eyeshadows are a mixture of shimmer, satin and matte finishes. High is the only shade that has micro glitter in it. Swatches below are without primer because I want to show the real quality. Take note that I had to double swatch to achieve the intensity you see below.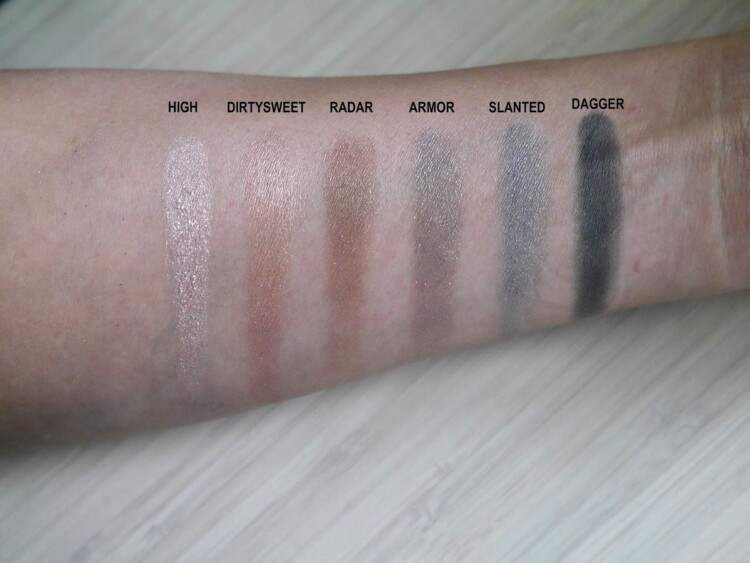 HIGH – Light champagne with micro glitter
DIRTYSWEET – Light shimmery bronze
RADAR – Medium shimmery brown
ARMOR- Silver-ish shimmery taupe
SLANTED – Silver-ish shimmery grey
DAGGER – Blueish black with satin finish (unfortunately the light couldn't catch the tinge of blue in this picture)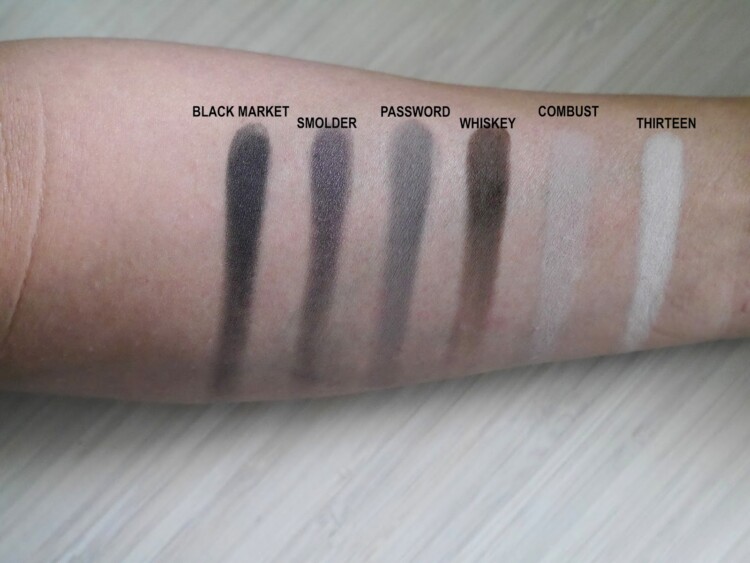 BLACK MARKET – Jet black with satin finish
SMOLDER – Deep plum with satin finish
PASSWORD – Matte taupe
WHISKEY – Deep matte brown
COMBUST – Soft, pale matte taupe
THIRTEEN – Light matte beige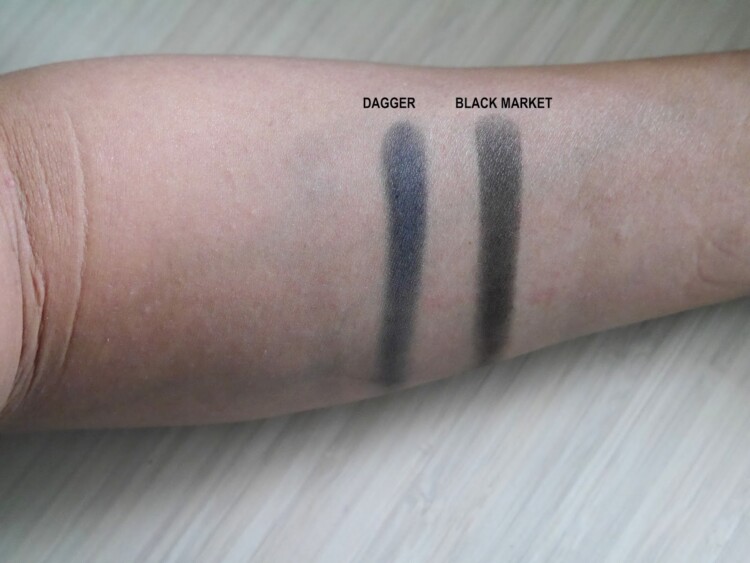 Closer look at DAGGER in comparison to BLACK MARKET
TEXTURE, PIGMENTATION
This will not be a very popular review but I must say that I am a little disappointed by this palette. While the shades are gorgeous, the formula and pigmentation are less than desirable. I find the eyeshadows to be dry instead of buttery smooth, a little chalky and the pigmentation is severely lacking in comparison to my Naked 1 and Smoked palettes. I definitely need primer for these eyeshadows whereas I could easily get away without one with my previous two palettes. The shades compliment each other very well, it's definitely well thought out and these eyeshadows are easy to blend but I think the good ends there.
And you know it's less than satisfactory when an eyeshadow noob like me is complaining. If this was my first Urban Decay palette then I probably won't be as disappointed but having owned Naked 1 and the original Smoked palettes and knowing how intense the pigmentation is, Naked Smoky is definitely a let down.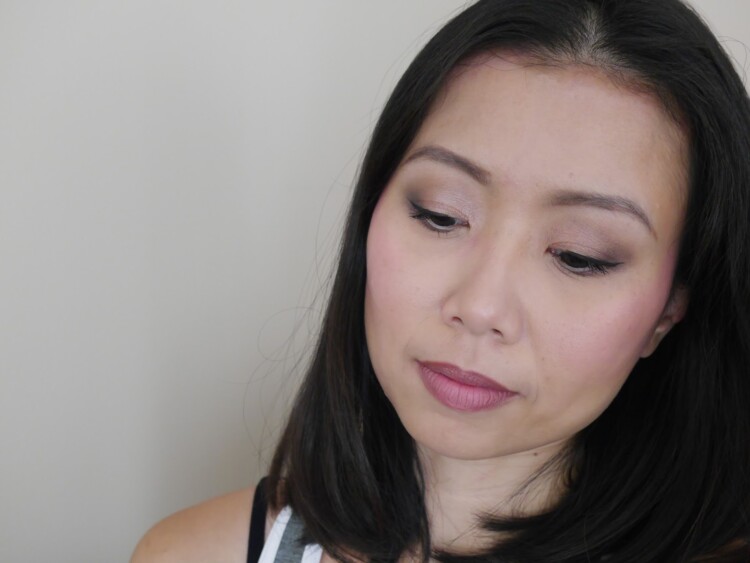 This may be a little harsh but Naked Smoky has been the biggest beauty disappointment of 2015 for me. I know Urban Decay is capable of producing fabulous eyeshadows so I have no idea what happened with this palette. And at CAD64.00, I expect way more than this mediocre quality.
Have you tried Urban Decay Naked Smoky? What are your thoughts on it?