Kevin and I decided to do some more shopping for little tyke on the weekend and of course, I somehow managed to venture into Inglot shop and check out their blushes. I have read so much great reviews about their AMC cream to powder blushes so of course my curiosity got the better of me. After some eye rolls from husband dearie, I decided to purchase Inglot AMC cream blush in no. 86 to try.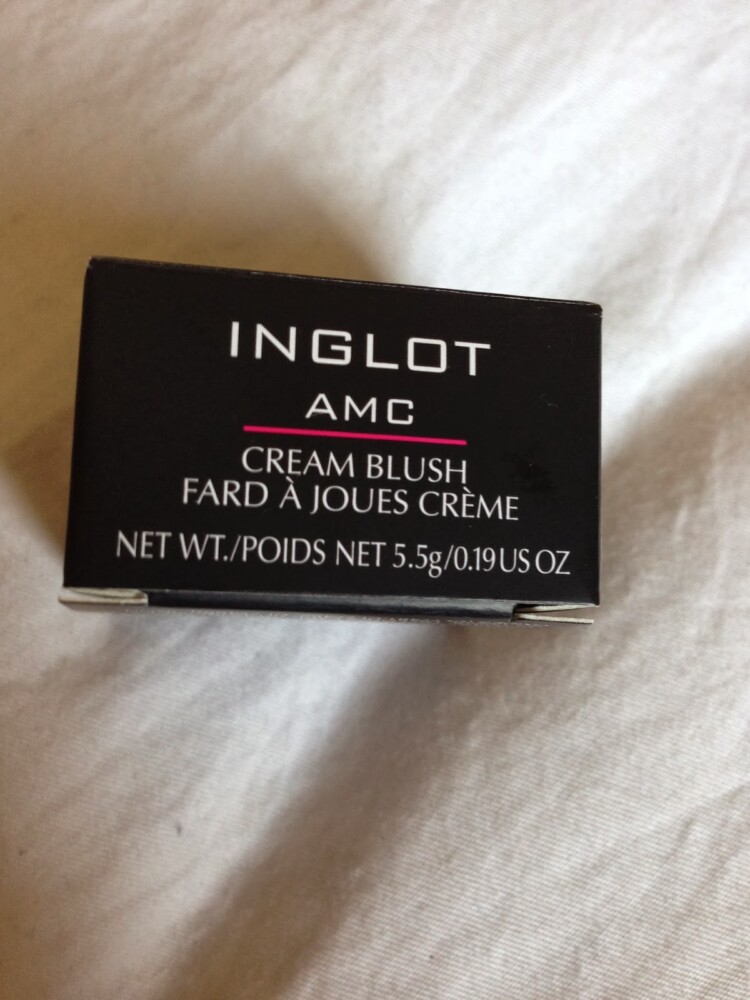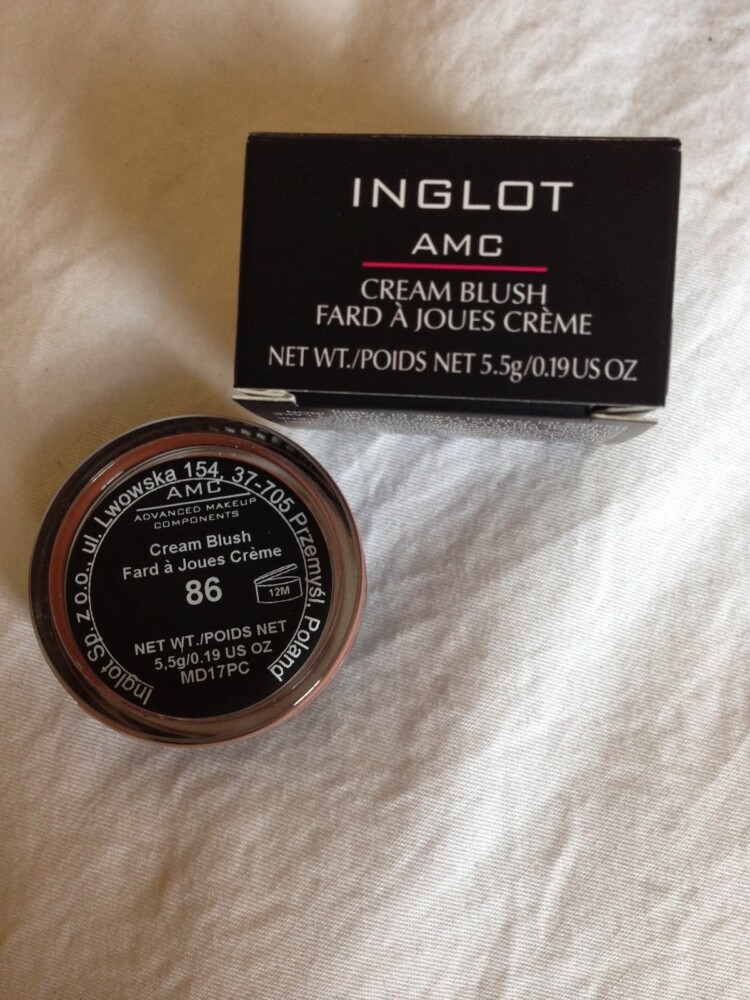 Plastic no fuss small jar packaging and very reasonably priced too. For MYR50.00 I get 5.5g worth of product.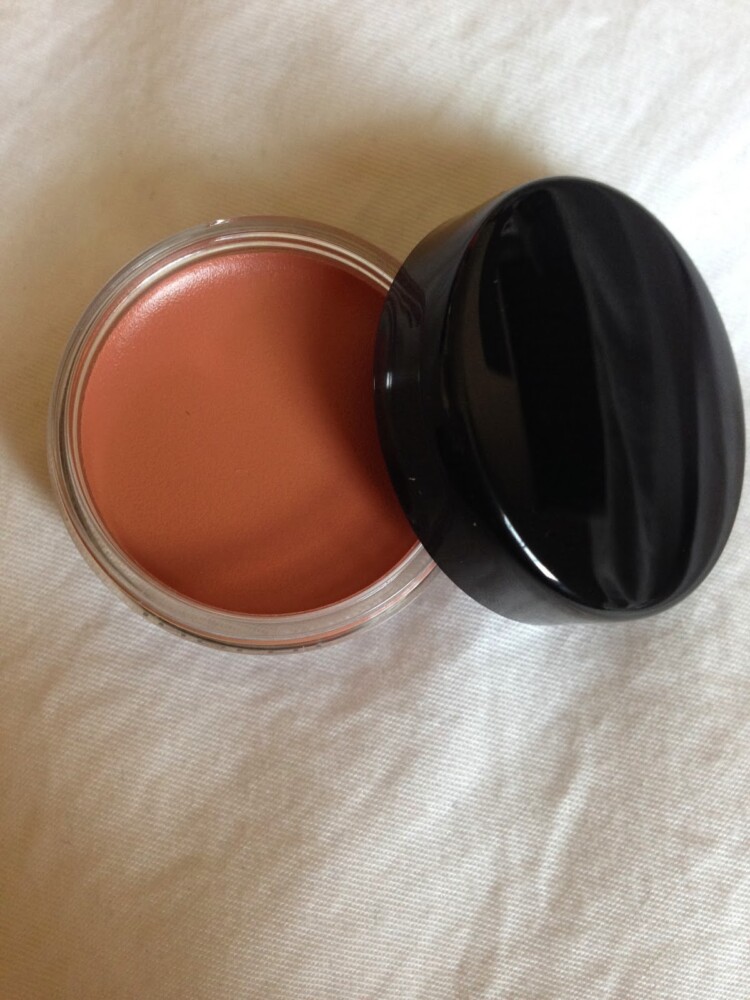 The blush actually looks slightly darker in the jar than upon actually application so don't worry about it.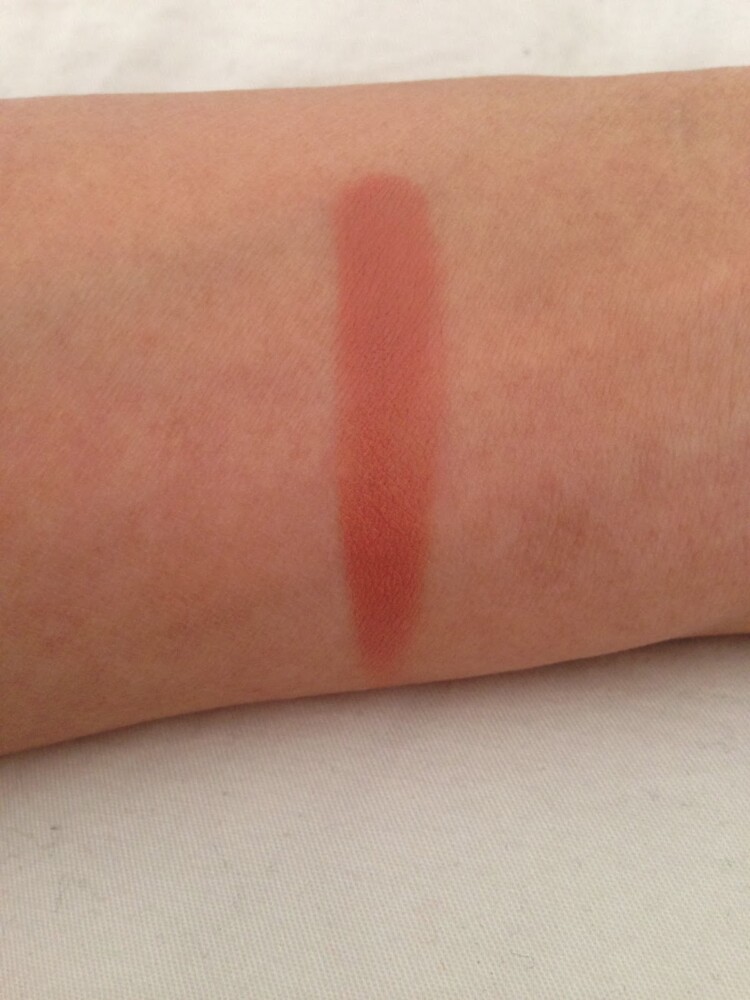 Swatch. 
My original plan was to purchase NYX cream blushes but somehow stumbled upon Inglot AMC blushes reviews while surfing online. And I must say that I have nothing but only great things to say about this blush. My only regret? I did not discover this earlier!
Blush no. 86 is a gorgeous peachy, coral colour that gives me that glow from within look. It's super pigmented and I only need a tiny weeny amount to have that perfect blush on my cheeks. I read some peeps using a stippling brush to apply this but I don't think it's necessary as I get a beautiful finish just by using fingers. It's a cream blush with a powder finish. I did not notice any shimmer in it but will continue using it just to be sure. This blush is fine by itself without having to add powder blush on top of it which is a great thing in my book.
Overall, I am loving this blush but will probably do an update later if the blush performs below par after a few days of usage. For now, it's MAJOR LOVE for this and I am already contemplating to get a couple more.