Now, I don't usually buy into the craze of any new beauty product because many are just gimmicky in my opinion but the promise of easy achievable winged liner proved too hard for me to resist. We all have been there with the notorious winged liner. Me personally have my good and bad days with it…more bad than good for sure. On the good days, my eyes look wider, sexier with a 60's vibe to it….on the bad days, le sigh…let's just say it's a combination of wonky, messy, droopy and hunny, let me tell ya, it's everything else but sexy.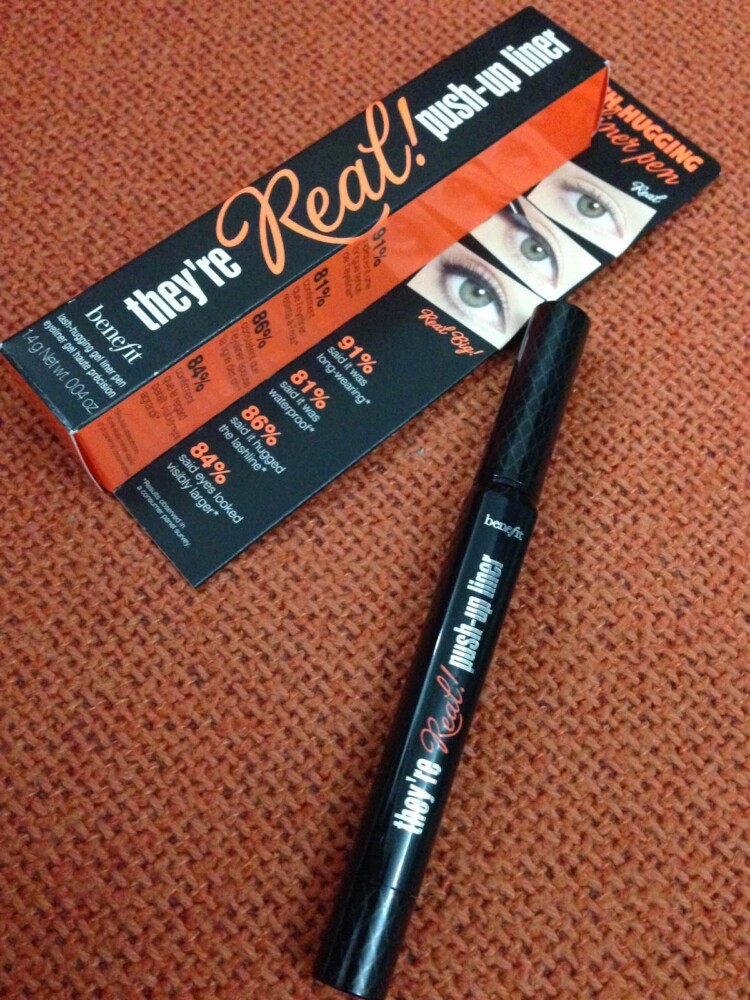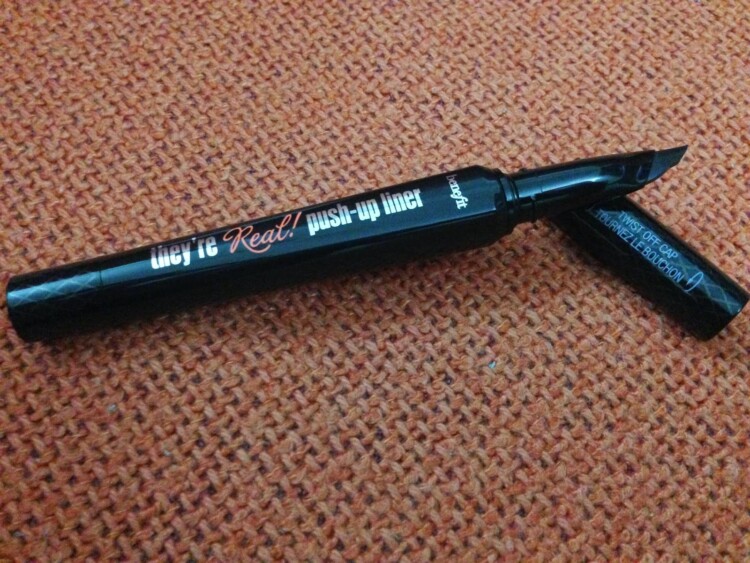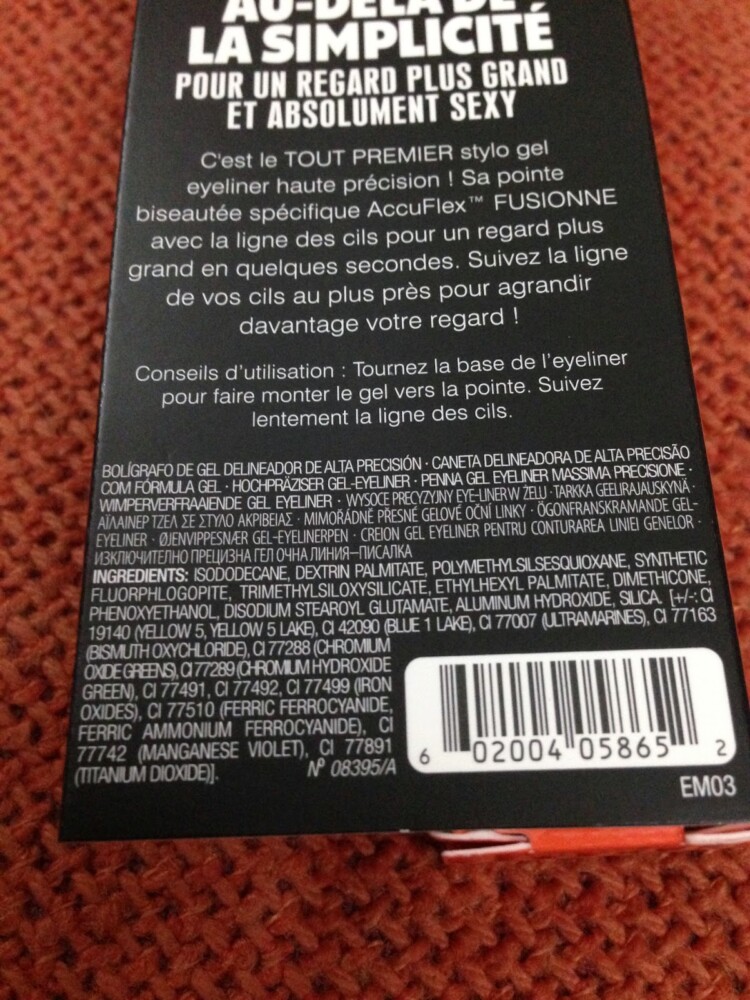 Benefit They're Real! push-up liner is a basically a gel liner but instead of in a pot, it's in a pen form. The tip of the pen is what's unique about this liner. It's a soft angled plastic? silicone? tip which makes it easier to create winged liner.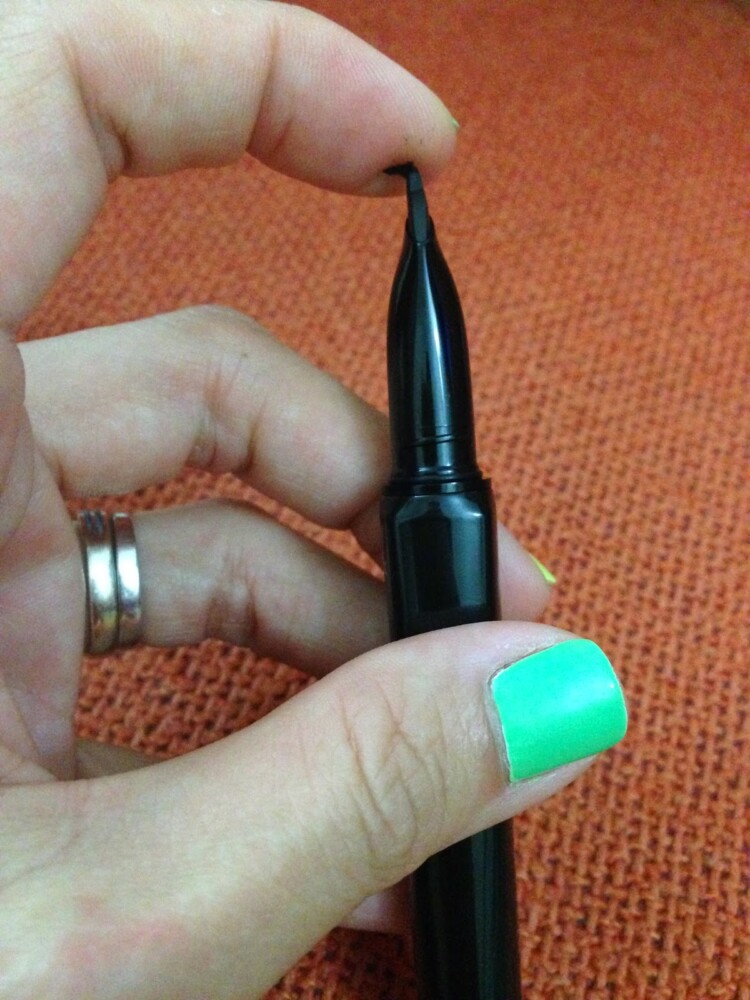 How to use it? Well, it's extremely easy. Just twist bottom of the pen once until you hear the click and the gel will be dispense through the tip. I absolutely love this because it's not messy and I don't have to use a brush to apply. Sephora sales assistant also informed me that the pen cap is created to be airtight so it will avoid the gel from drying out. So does this product works for me or is it just a gimmick? Surprisingly it actually works brilliantly for me! I'm not sure about the lash hugging part…I barely have any lashes for hugging anyway. *insert eye roll here* I personally find that it's easier to draw a line when I pull the side of my eyes a little and yes, it is sooo easy to achieve the winged liner! This gel is also very black with no ashy undertone so it's really a great product in my opinion. The down side? Well, it's best to avoid layering this product as it will flake and trust me, if the flakes gets into your eyes? It hurts like a bitch….don't ask me how I know, I just do. I know many complain that this product is hard to remove but frankly, I have zero problem removing it with Sephora waterproof eye makeup remover. Definitely a winner in my book and I rarely say this about products that seem gimmicky…but I would definitely repurchase this!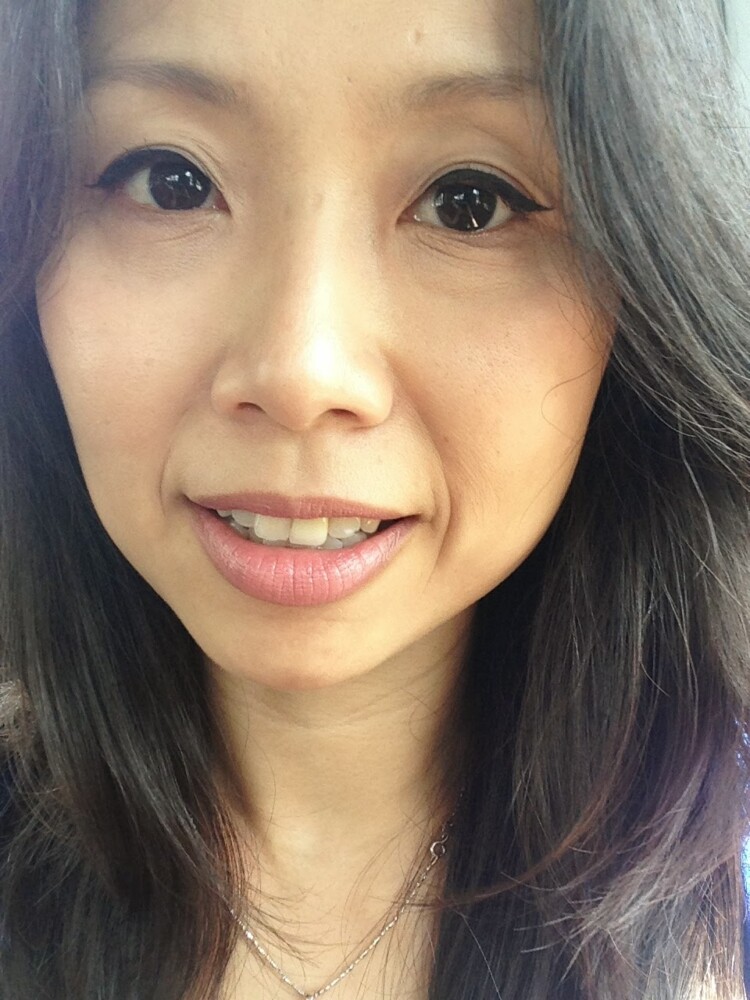 I achieved the impossible winged liner!