A couple of months ago I had the opportunity to be involved with Demeter Scent Memory campaign through Canadian Beauty Bloggers. I wasn't expecting my little ol' blog to be accepted so imagine my surprise when I found out I was!
Demeter fragrances have been something that I have long lusted over. I've seen it making appearances in a few of my favourite UK blogs and the concept is so unique and interesting. If you're not familiar with Demeter, they create scents inspired by smells that surround us everyday. They have a massive 250 scents which consist of Clean Skin, Cake Batter, Thunderstorm just to name a few.
"A person's fragrance "wardrobe" should include more than just designer or classic perfumes. Having a fragrance wardrobe of just designer perfumes is like having a wardrobe of nothing but evening clothes – beautiful but not what you might want for everyday life. You need the comfortable clothes as well." – Christopher Brosius, Founder – Demeter Fragrance Library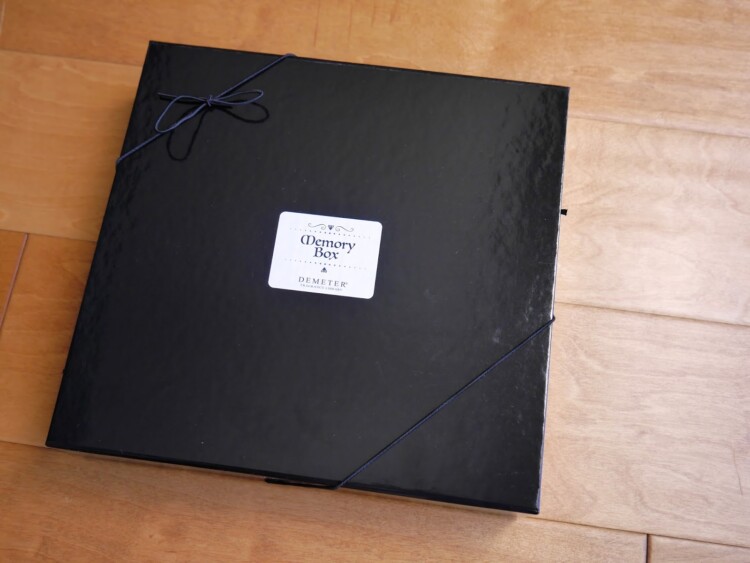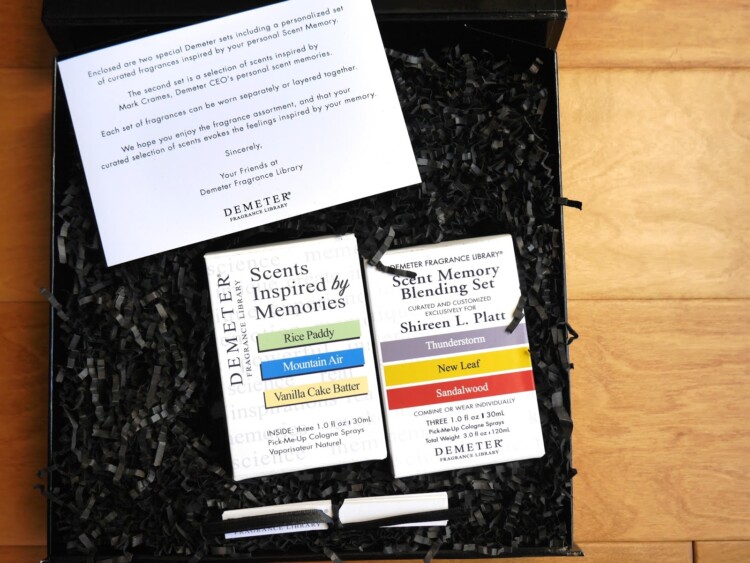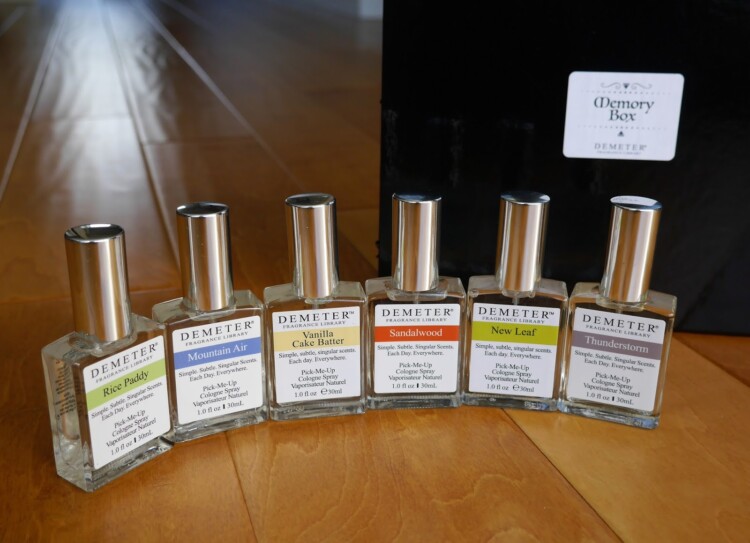 I personally chose Thunderstorm* because I've always loved the smell of the air whenever a storm is about to come and New Leaf* and Sandalwood* was paired with it. Demeter also included Rice Paddy*, Mountain Air* and Vanilla Cake Batter* which was specially chosen for this campaign.
It is no surprise that Vanilla Cake Batter* is true to the scent, I felt like heading into the kitchen to whip up a vanilla cake, New Leaf* reminds me of torn leaves and surprisingly Mountain Air* and Thunderstorm* smell like a fresh, crisp and cold air. It transported me back to when I first landed in Canada, the air quality is so different from Malaysia which unfortunately is bogged down by haze that could last for weeks due to forest fires. I was expecting Sandalwood* to be heavy like incense however to my surprise its woody scent is soft and very peasant.
The trickiest one was Rice Paddy*…I spent lots of my childhood at my grandparents home which is located in front of a paddy field. My grandfather had his own rice paddy field and he worked his whole life on it. I remembered as a child spending so much time walking through the mud and getting scolded by my mum for bringing the mud into the house. The scent doesn't have the same stale water, muddy smell but it's soft, slightly earthy and pleasant. It's not the same but it sure did come close and it transported me back to the days I was determined to follow my grandfather into the field, hoping to catch a mud fish or two.
I have been having fun layering the scents together and my favourite combo would be Mountain Air*, Rice Paddy* and Thunderstorm*. The lasting power is also pretty impressive for a cologne as it easily lasted 5 hours on me.
Demeter definitely delivers on their promise of everyday beautiful scents. As a child we enjoy all the different scents around us, what Mother Nature provides us with and we lose that innocence as we grow up. It's so refreshing to be able to walk own the memory lane with these Demeter scents.
To find out more about Demeter, click here.
Have you tried Demeter? What are your favourite memories of your childhood?
*I received this product for free but my thoughts and opinions are 100% unbiased, honest and my own. There is no place for any sort of BS here. Special thanks to CBB for arranging this opportunity.