Have you ever experienced love at first sight? Some dismiss it as lust or vision impaired after one too many pints of beer. Trust me, everything looks prettier after 5 pints of beer especially the bed. And before anyone gets the impression that OZ Naturals Sea Infused Herbal Moisturizer* made me a drunken ho, let me clarify that it was love at first use between me and this gem.
This moisturizer turned out to be the first product that my skin instantly fell in love with. Upon the first usage, I just knew we would get along very well.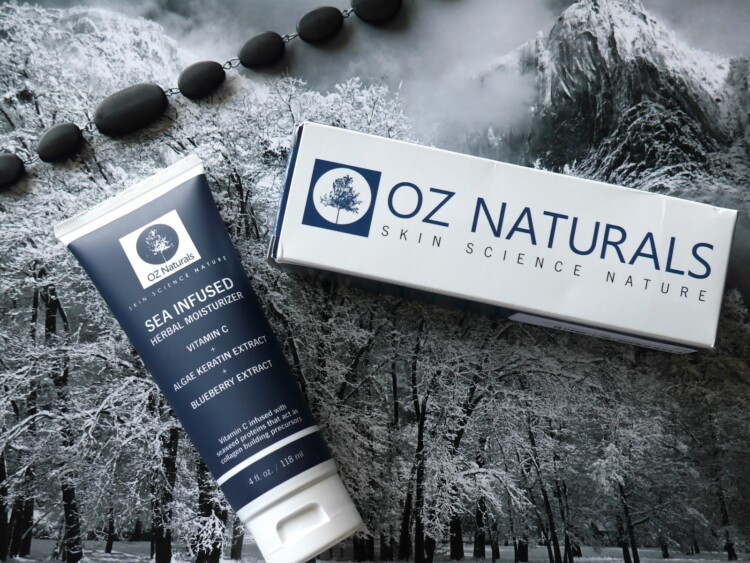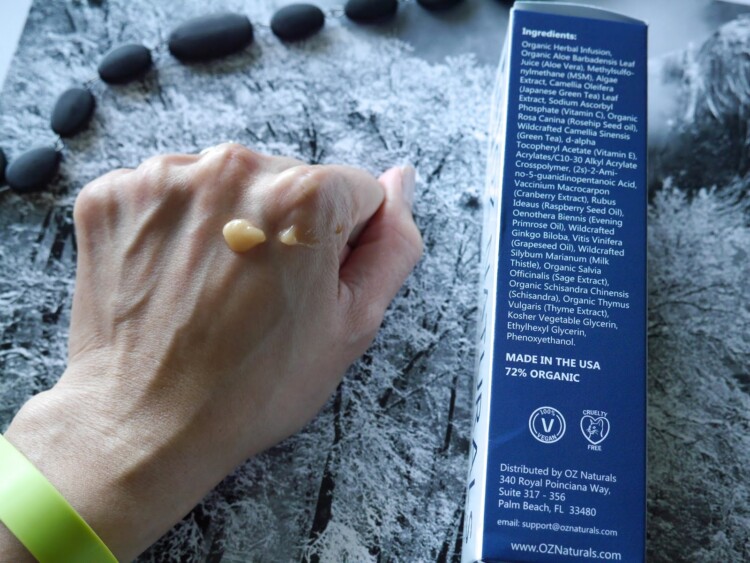 From the brand:
THIS ORGANIC MOISTURIZER contains vitamin c infused seaweed & algae keratin which provide up to eight times the skin's natural protection from UV damage in ways that sunscreens can't, preventing further photo damage and the appearance of fine lines and wrinkles. When used in conjunction with sunscreen, you'll truly have complete protection from UV rays!
SEAWEED PROTEINS act as collagen building precursors and raw cold pressed plant lipids lubricate and hydrate the skin for rapid repair and moisture restoration.
ANOTHER KEY INGREDIENT, organic sulfer, enhances cellular permeability and acts as a natural, healing solvent, helping toxins to move out and nutrients to move in.
CRUELTY FREE, ORGANIC Sea Infused Herbal Moisturizer does not contain alcohol, parabens or sulfates and is safe for all skin types.
MADE IN THE USA in a state of the art FDA registered facility – OZ Naturals formulates the most effective anti-aging products on the market – OZ Naturals products work & they work extremely well
This moisturizer has a thick, unique texture which is in between cream and gel, if that even makes any sense at all. It's yellow, orangey in colour and does have a slight scent which I can't seem to pin point to anything in my memory. I was worried that it might smell fishy due to the word 'Sea Infused' and 'Algae Kerantin' but thankfully it's nothing of that sort. No, I don't really know what those two ingredients really are but I would like to pretend that it's sea related. Yes, I can be a dumb bimbo sometimes.
It goes on wet and sticky but absorbs within seconds and leaves my face feeling soft and smooth. I don't quite know how to put it into words but I could almost instantly see how fresh my skin looked. While I am wary about products that give instant results, that was not the case with this moisturizer. And my prediction was right, the longer I used this moisturizer, the fresher and clearer my skin looked.
For the past week, I have used solely OZ Naturals products for my skincare routine. With the exception of cleanser and toner, I used OZ Naturals eye gel, two serums and this moisturizer and all I can say is, my skin is seriously loving the range. There was zero dry spots on my face ever since using the whole range.
Does OZ Naturals products work a miracle? No, but it sure does come close. My skin has been in such a good condition that even my husband asked what products I am testing and that I should stick to it.
Is there a downside to OZ Naturals range? Well, this is my personal assessment but I believe that OZ Naturals products don't like to play with others which can be a problem for the majority of us. I have tested each product that I received from OZ Natural by itself paired with other brands and the results vary between great to mediocre. So if you want optimum results then it would be best for you to invest in the whole range instead of buying just one item from the brand.
I do apologize for the very long review but I think it's important to highlight how well OZ Naturals products work together and not so much when mixed with other brands.
And now I leave it up to you lovelies to tell me what do you think of OZ Naturals. Are you willing to invest and buy the whole range from one brand or do you prefer mixing your products from different brands?
*I received this product for free but my thoughts and opinions are 100% unbiased, honest and my own. There is no place for any sort of BS here. This post is powered by BrandBacker.