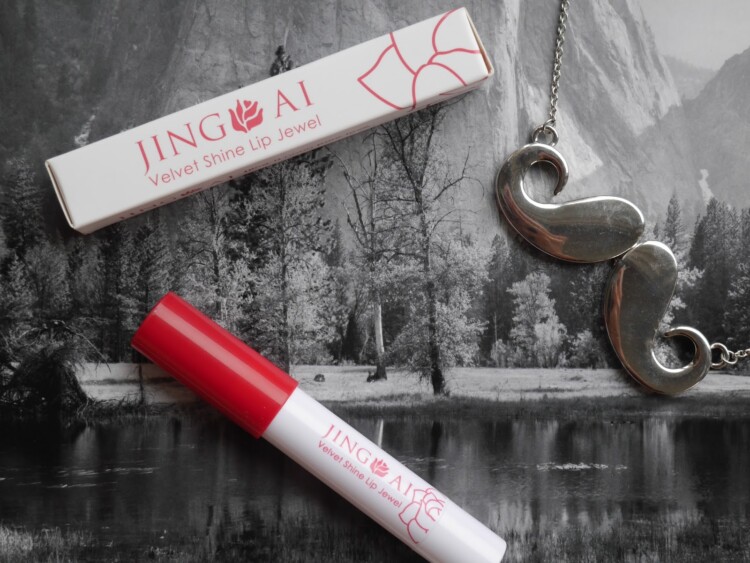 It has been a very long time since a lip crayon created a little flutter in my heart. I have so many that by now the novelty has long worn off. Most of my lip crayons while lovely, are not perfect. Some are drying, lacking in the pigmentation department and barely last a couple of drinks before screaming for a touch up. I still love them because it's way easier to use than traditional lipsticks but as I said, most are not perfect.
When I received JING AI Velvet Shine Lip Jewel in my one time only and never again LipMonthly subscription (reviewed here), my initial reaction was a good one because I received the shade Raspberry Ice and anything raspberry looks great against my skin tone but I didn't give any more thought to it….and then I tried it for the first time.
I am now officially hooked.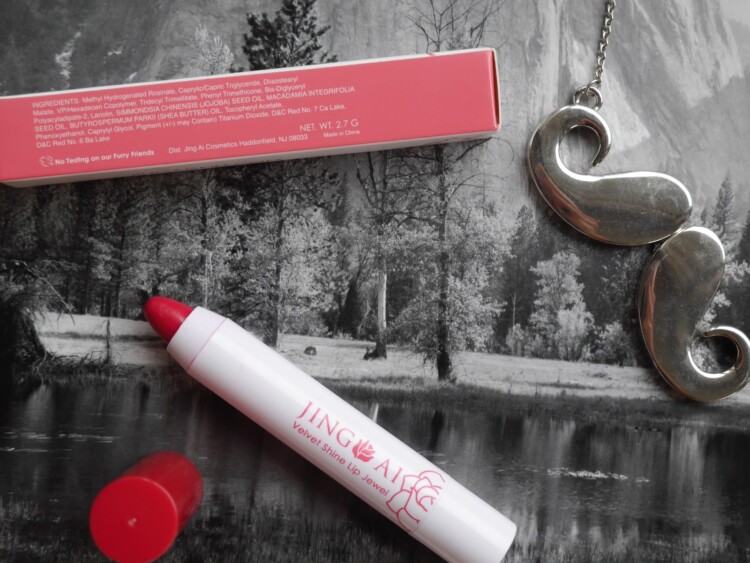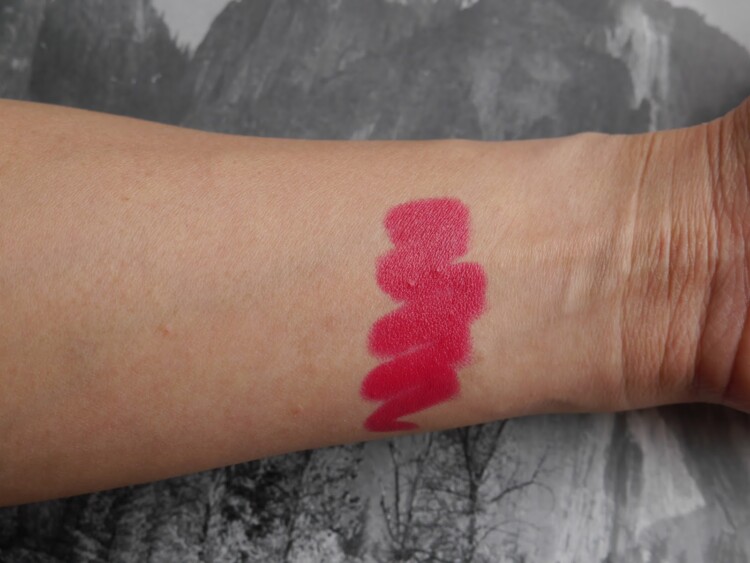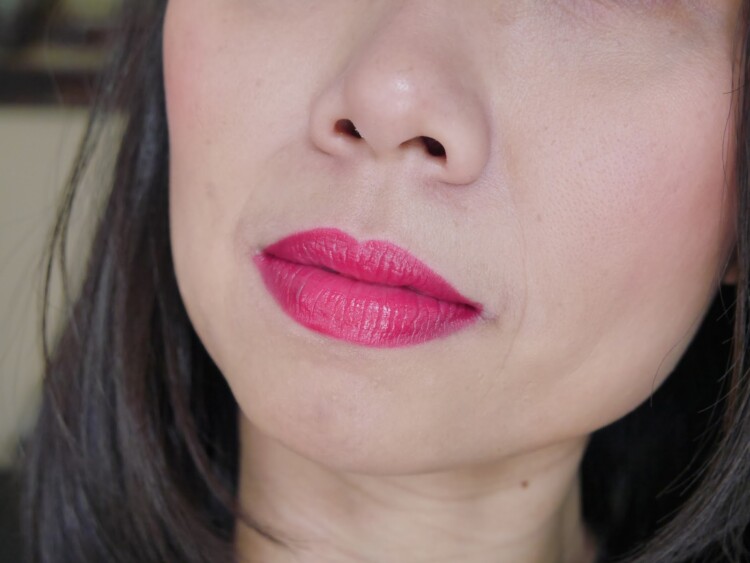 I was happy to learn that JING AI (check here) is an eco friendly, organic and gluten & cruelty free brand.
From the brand:
Jing Ai loves the Earth. We have worked very hard to make sure that all of our containers, pencils and tubes are made with recyclable materials; and all our paperboard components and packaging either meets SFI standards or is up to 100% recycled – with up to 95% post-consumer content. Comprised of natural fibers, paperboard is recyclable, biodegradable and compostable. We print with soy ink. All our products and packaging are made in the USA and we are endorsed by the leapingbunny.org.
So how does the product perform? Raspberry Ice (check here) is one of the best lip crayons that I own. The application is smooth, creamy, doesn't feather and fully opaque in one swipe. It doesn't settle into my lips fine lines nor does it emphasize them.
The wear time is also amazing, it easily lasted on my lips for 6 hours without the need of touch ups. And that's with drinking, snacking and eating lunch! But that's not even the best part of this lip crayon…the best part is how it kept my lips moisturized throughout the whole 6 hours wear time. Not once did my lips feel dry, uncomfortable or in desperate need of a lip balm.
This lip crayon has a lustre finish, it's not quite glossy but just a lovely shine as you can see in the picture and the shine will remain a good few hours before fading slightly.
Raspberry Ice is super pretty with amazing formula however, from the other reviews that I've read, the other shades don't perform as well as this. So if you plan to pick up one to try then I highly suggest Raspberry Ice. The shade will flatter most skin tone and will brighten up your face!
What else can I say? I'm completely smitten…
Are you familiar with the brand Jing Ai?
Side note: Thank you, thank you to each and everyone of you who left kind and heart felt comments on my previous post where I said I was burnt out. Your words and support meant a lot to me. It's easy to get burnt out about something that you're passionate about and thankfully, the blogging break helped, a lot.
Wishing all you lovelies a wonderful weekend! Hugs! xx