Makeup brushes oh makeup brushes…am I the only one who is obsessively trying to collect every single one that catches my interest? My beauty life has undergone such a massive makeover since 2013 that frankly I don't even recognize the old me. Hubby on the other hand has always expressed that one of his biggest regrets was sending me into Sephora to get my own birthday gift in 2013. It opened my eyes to a world I never knew existed before…. Remember that makeup brush that comes with Urban Decay Naked palette? Not only was that my first eyeshadow palette (actually it was my first eyeshadow, period. I wasn't using any beforehand), it was also my first eyeshadow brush. Wayne Goss original brush set came into my life during Christmas 2013 and today, I have almost 60 brushes with Sigma Highlight Expert set* being the latest addition into my ever growing collection. Sigma Highlight Expert set* ($54.00) consists of three brushes made with synthetic fibre and are created to work with liquid, cream and powder products. If you are a highlight addict like me then I think you will seriously love this set because I am obsessed with these brushes.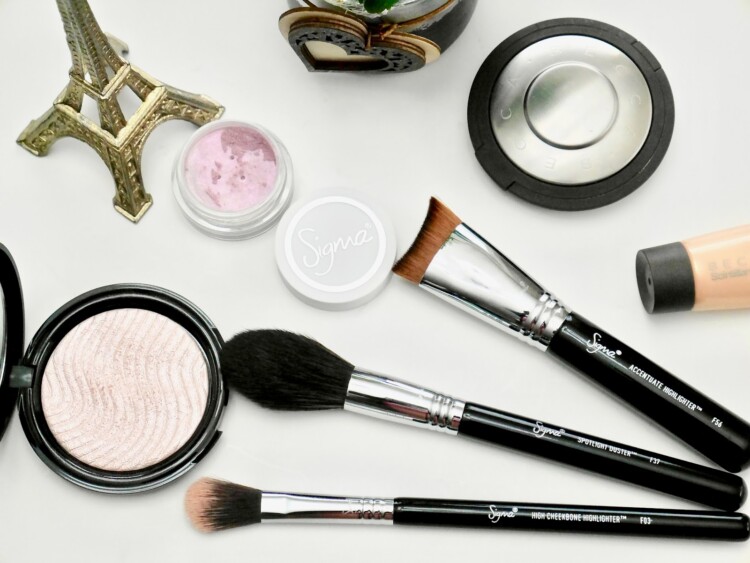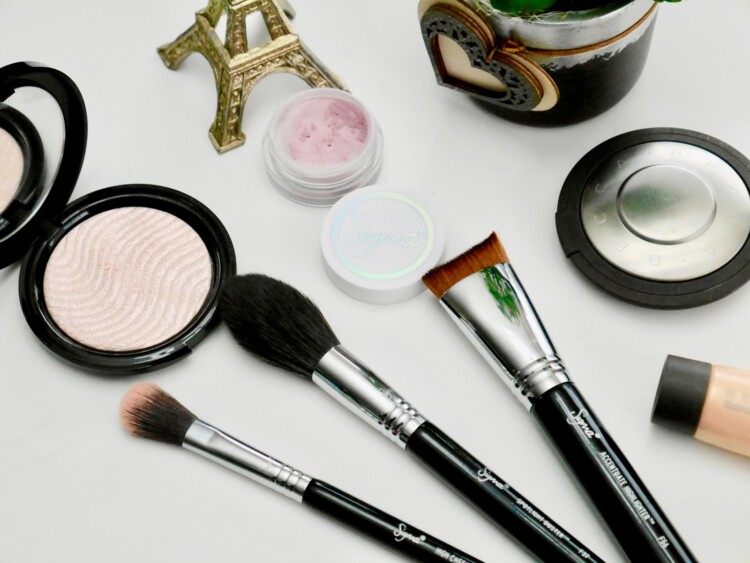 SIGMA F56 – Accentuate Highlighter Brush* ($23.00)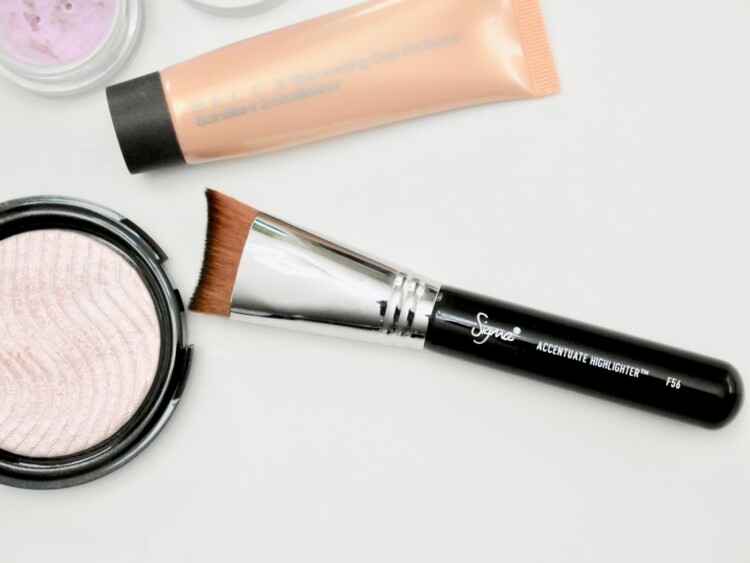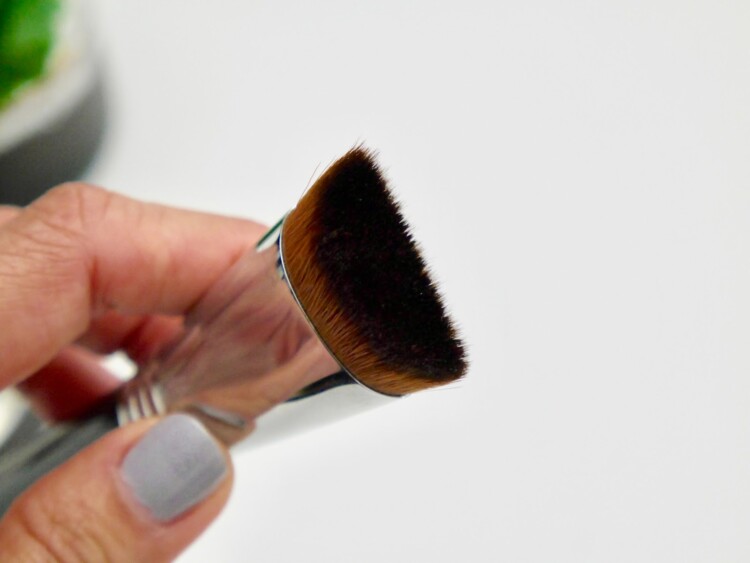 This is a very dense brush and is amazing for both contouring and highlighting. I have tried it with both cream and powder and I can attest that it works perfectly with both. Personally I prefer using it for contouring, it's narrow side makes it perfect for a sharp swipe under my cheekbones. SIGMA F03 – High Cheekbone Highlighter Brush* ($20.00)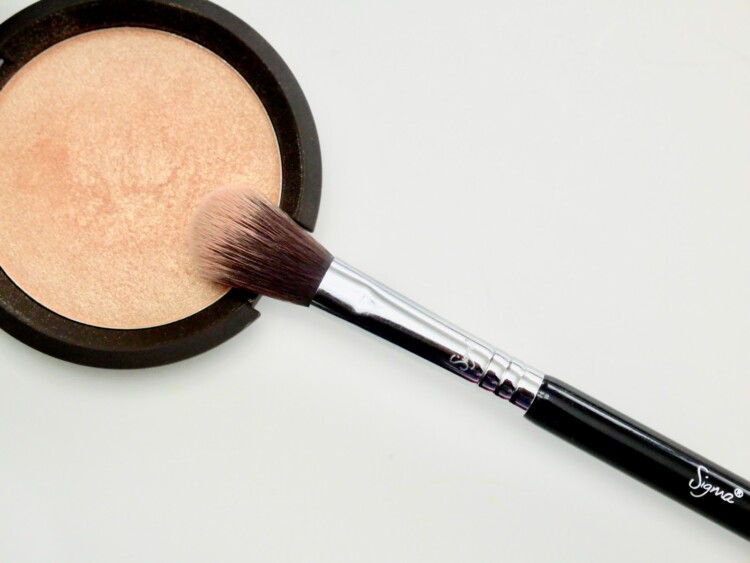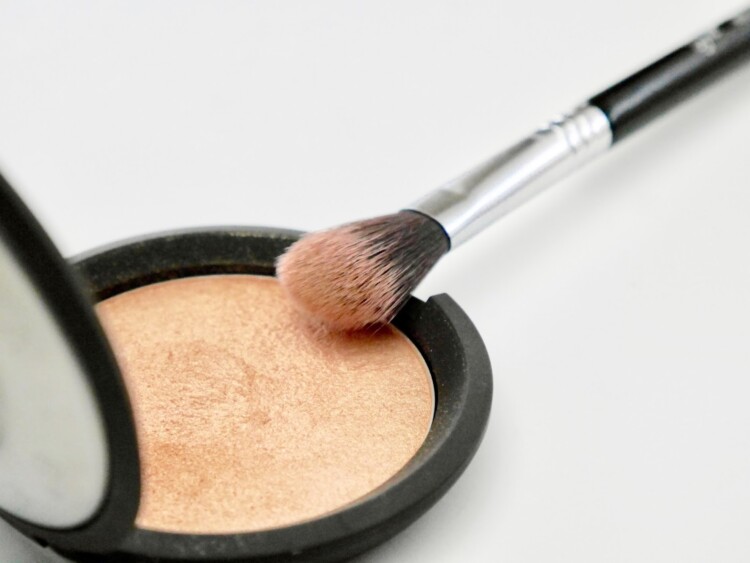 I have no words for how much I adore this brush but I can tell you that it's the reason why I have been wearing Becca Champagne Pop again. As much as I love Champagne Pop, it is a very intense highlight and for that reason, I quit wearing it a long time ago. SIGMA F03* made it possible for me to wear it again thanks to its stiffer bristles. It's also brilliant for blending both liquid and cream highlighter but I mainly use it for powder. SIGMA F37 – Spotlight Duster Brush* ($25.00)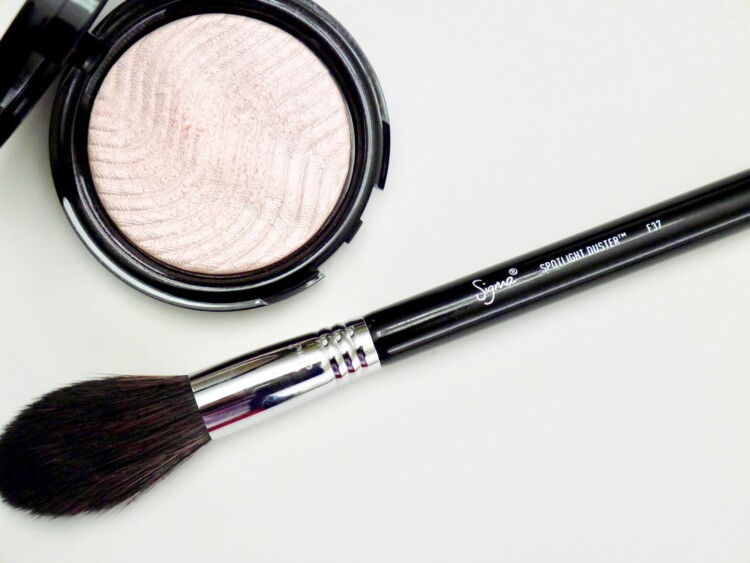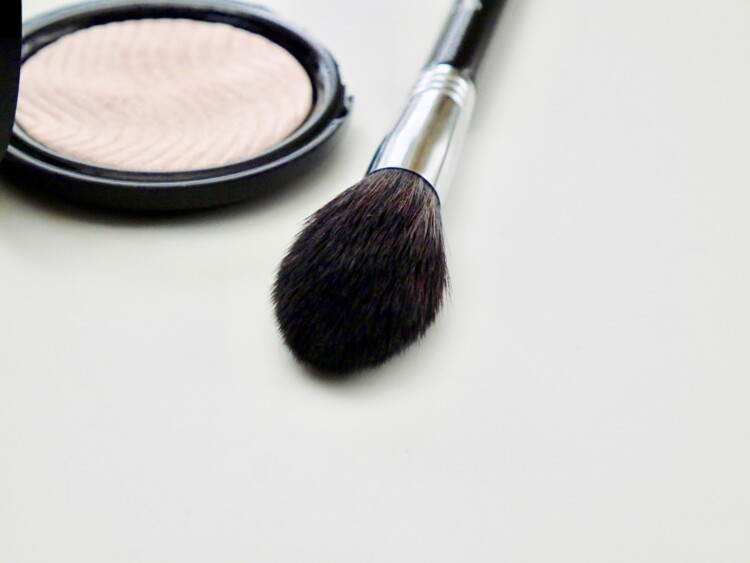 Okay, I will be honest and admit that I solely use this brush for my setting powders. It's a soft, tapered medium size brush and gosh, it's fluffy. I can pile layers and layers of powder and it always leaves the most beautiful and natural finish. I have tried using it with liquid and cream products but I am not a fan of it. Due to its softer and longer bristles, it's really hard to use it to apply anything other than powder products. I also find the size to be too large for highlighting but that's just my personal preference. Sigma Highlight Expert set* will make a great addition to any glow addicts collection. The brushes are very well made and a huge pleasure to work with and I feel the price is reasonable for the quality that you get. Are you familiar with SIGMA brushes? What are your favourite products from SIGMA and what are your thoughts on this Highlight Expert Set? *Products marked with * were received for free but my thoughts and opinions are 100% unbiased, honest and my own.  Post contains affiliated links. There is no place for any sort of BS here. ps: I am so sorry that my pictures are a little wonky. I upgraded my MacBook to OS Sierra and am trying to get used to the picture editing features so please bear with me.