One might think a beauty product junkie like me would have tried every beauty product and tool out there but alas, that is so far from the truth. I am a stubborn person or depending on how you see it, I probably am a coward as I have always stayed to what I am familiar with. So some of you might be surprised with my confession…
I have never used a bronzer, ever.
My reasoning is I can barely draw proper stick people, they are always crooked and such, how on earth would I be able to contour, draw, blend that dark scary looking powder on my face? It's a disaster itching to happen.
But while I was busy swatching Essence lipsticks, my gaze somehow landed on Essence Sun Club Matt Bronzing Powder and at a mere CAD4.99, I knew it had to be mine. This bronzer comes in two shades, Blonde and Brunette so it's a no brainer which one I picked up for myself.
You will never see me as a blonde, ever. I would look like an old, washed up truck stop hooker who is desperate to look cool. Ain't gonna happen amigos…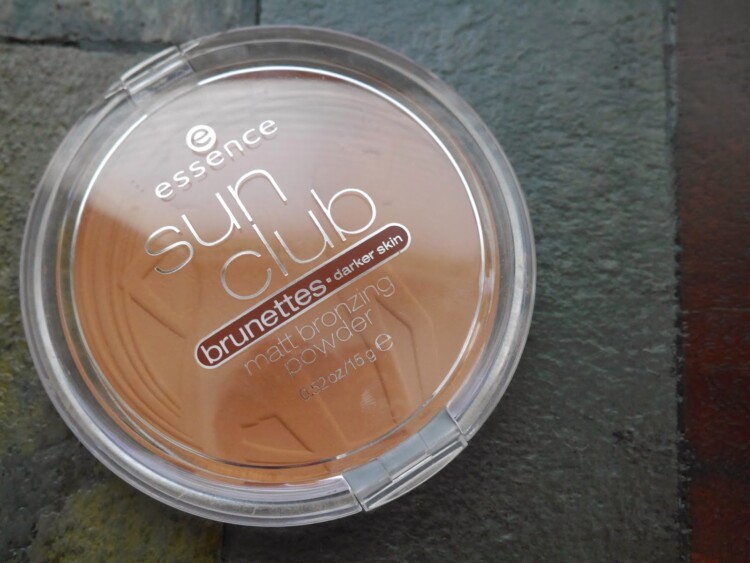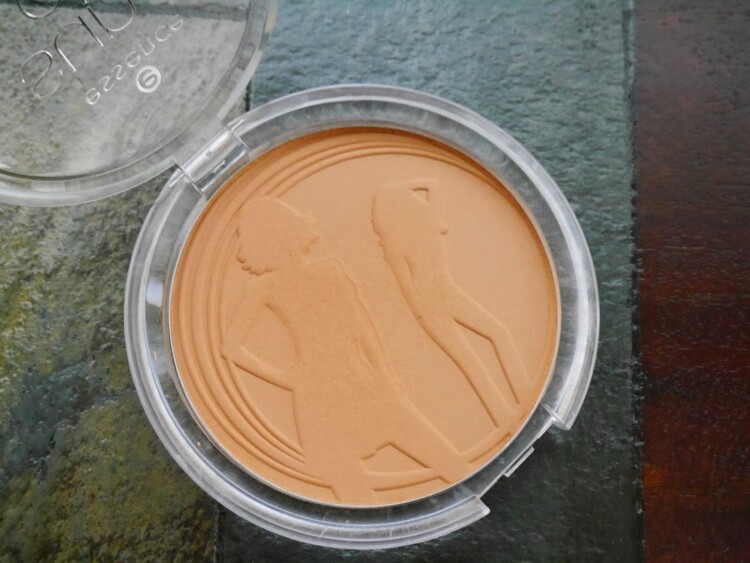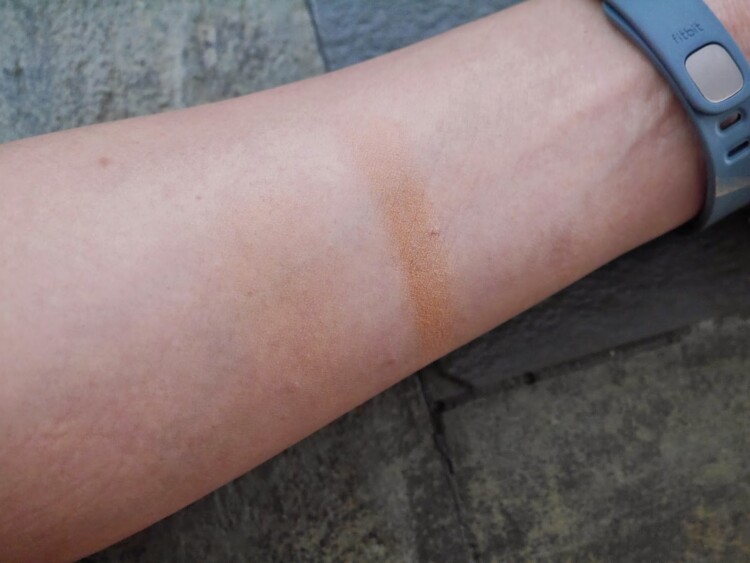 (Left: Blended; Right: Swatch)
Essence Sun Club Matt Bronzing Powder is totally matte which is something I like. With the exception of eyeshadows, I do try my best to avoid anything shimmery as I personally find shimmer highlights everything that I desperately try to hide.
This bronzer is also not overly pigmented which might be a problem for some but I actually appreciate the lack of pigmentation. Why? Well, for starters, it's perfect for a bronzer newbie like me. I am able to slowly build up the intensity instead of scaring myself shitless.
Now to the best part of this bronzer, it smells like coconut heaven! If you are not a fan of coconut scent then skip this as you will hate it but I am a huge fan of anything coconut so I have been sniffing this bronzer like a crack whore.
Texture wise is also amazing, the powder is finely milled and felt buttery smooth. I find this bronzer is so easy to blend into the skin. It does give me the illusion that I am a pro in the art of contouring because it's almost fool proof to use.
Now to the bad, this bronzer does look a little orange-y so it might pose a problem for some. I have warm, medium tone skin so this looks perfect on me however, that might not be the case for everyone so do take note that this might contribute to that orange oompa loompa look.
I love Essence Sun Club Matt Bronzing Powder for it's versatility, I can use it for contour or to warm up my face. It's brilliant and for a reasonable price of CAD4.99, I have zero complaints.
Essence has continued to surprise me with its quality and is on a fast lane to dethrone NYX as my favourite budget brand.
Have you tried Essence Sun Club Matt Bronzing Powder? What are your favourite drugstore bronzer?