In the perfect world we would all be dedicatedly wearing a sunscreen. We would be reapplying it every two hours and sun damage would be unheard of. But since the world we live in is less than perfect and we each look for so many different things in a sunscreen, a dream forever remains a dream.
Personally I am not usually fussy with my sunscreens, my biggest no-no is it makes my makeup pill. And because my skin leans more towards normal/dry, I am usually not concerned with keeping my skin shine free.
But what if there was such a thing as a perfect facial sunscreen? A high SPF that protects your skin while creating a perfect base for your makeup, something that hydrates your skin but at the same time keeps it shine free for almost all day long and most importantly, disappears into the skin without any residue, tackiness and heaviness?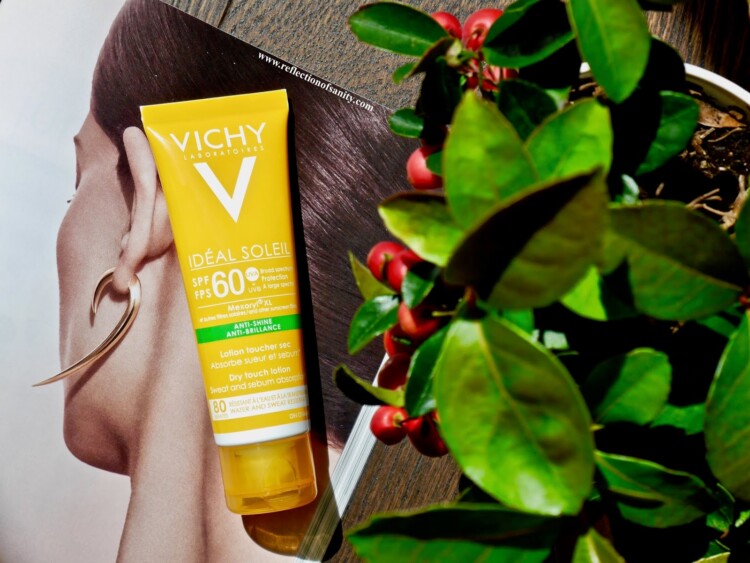 That's what I discovered in Vichy Idéal Soleil SPF60 Anti-Shine Dry Touch Lotion* ($28.95CAD). This sunscreen contains broad-spectrum UV filters, including Mexoryl and is water & sweat resistant for up to 80 minutes. It's also free from oil, parabens and fragrance. This little gem is the latest sincere offering from Vichy and all I can say is wow. Initially I was wary as the texture out of the tube is very thick and gave me the impression that it would sit on top of my skin forever but it's anything but that.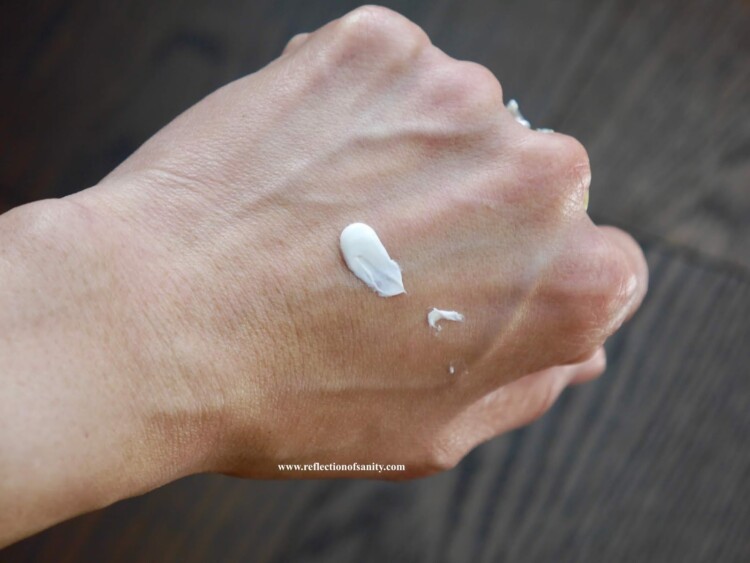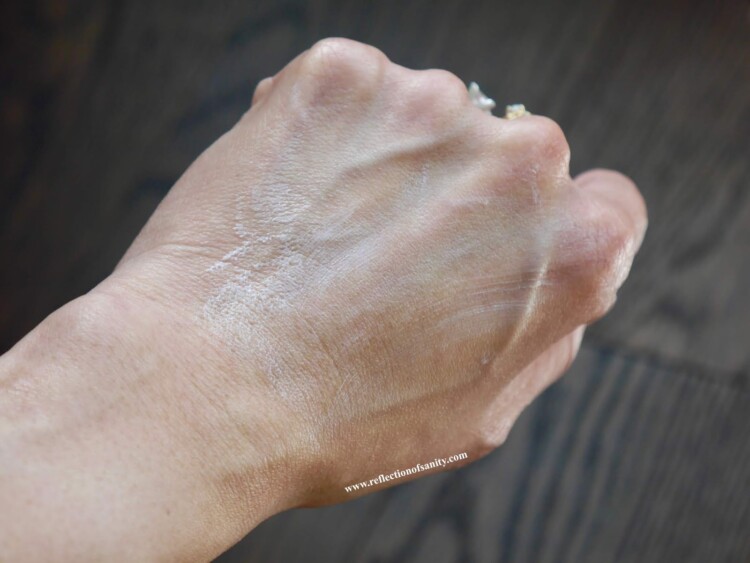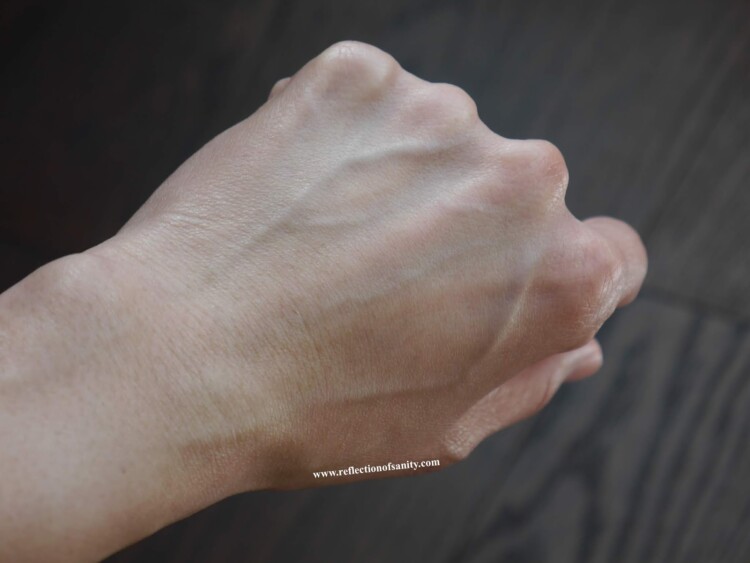 The very thick texture is deceiving as this sunscreen melts into the skin within seconds without leaving any tackiness and residue and I can proceed to apply my makeup within seconds. It doesn't cause my primer and foundation to pill, on the contrary it actually leaves my skin looking blurred like a real life filter.
I very rarely reach for a primer whenever I use this sunscreen as it gives such a lovely, flawless and 'filtered' base on its own and my skin continues to look fresh after 10 hours. Usually my skin gets a touch oily at my T-zone after 5-6 hours but it never happened with Vichy SPF60 Anti-Shine Dry Touch Lotion*.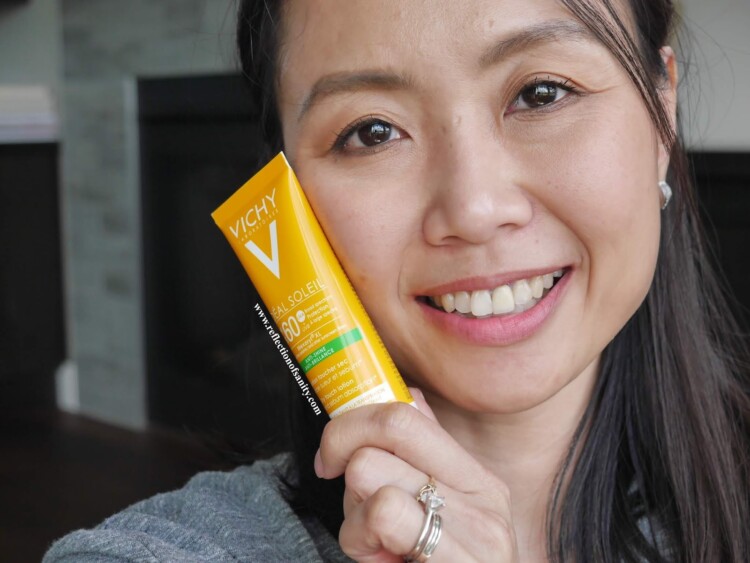 My makeup after 12 hours (no primer; foundation: IT Cosmetics CC Cream SPF50).
Is this the perfect sunscreen? In my opinion, yes, 110% yes and I will forever repurchase it. Not only does it protect my skin well, but it also leaves my face feeling and looking smooth and hydrated but without any shininess and I love how well my makeup goes on it. Have you tried the new Vichy Idéal Soleil SPF60 Anti-Shine Dry Touch Lotion*? *Product marked with * was received for free but my thoughts and opinions are 100% unbiased, honest and my own. There is no place for any sort of BS here.