You may wish I am here to share with you my journey into a nudist colony alas, that will never happen. Make that never ever will happen. I can't bear looking at myself stark naked so the thought of seeing strangers swinging their goods in my face is not quite my cup of tea.
Now that you have erased the image of me in my birthday suit, let's get to the correct topic of the day. Today I'll be sharing with you my journey in discovering nude lipsticks.
Up to 6 months ago, if anyone would have told me that I will one day fall madly in love with nude lipstick shades, I will tell say you're out of your mind. Batshit crazy out of your mind. Nude shades and me has never got along as I will end up looking like an extra from The Walking Dead.
And then a little makeup miracle happened…I picked up Essence Barely There! (06) and Natural Beauty (07).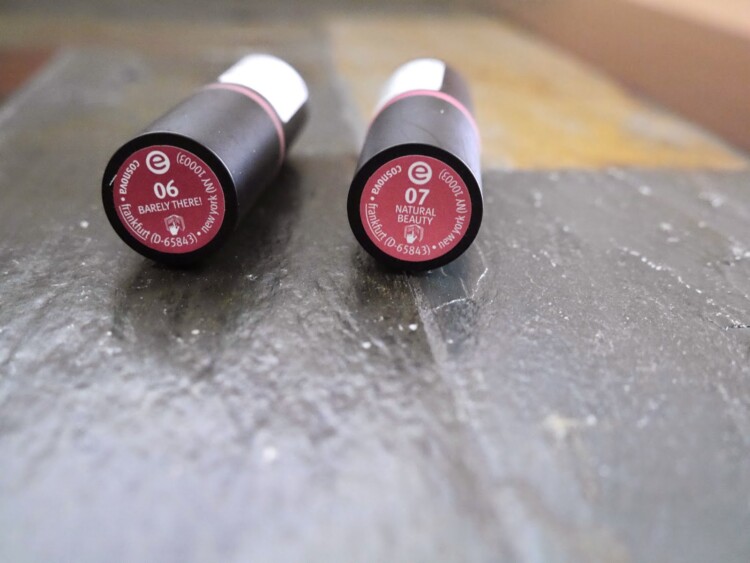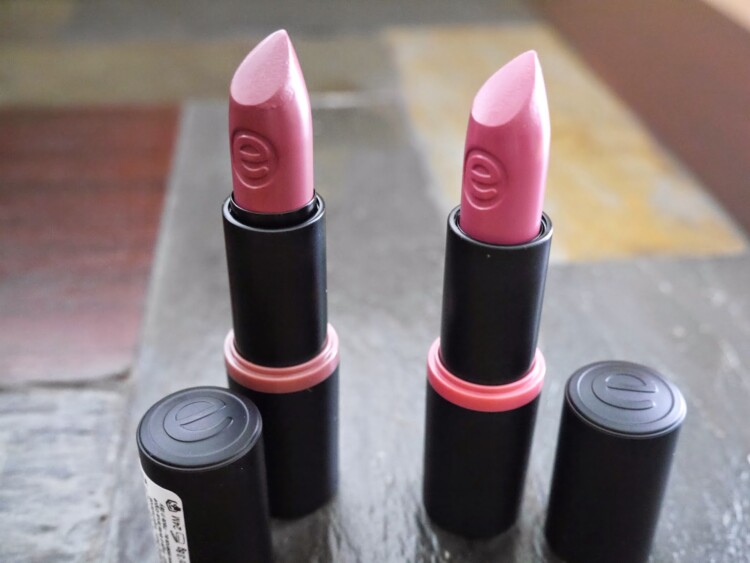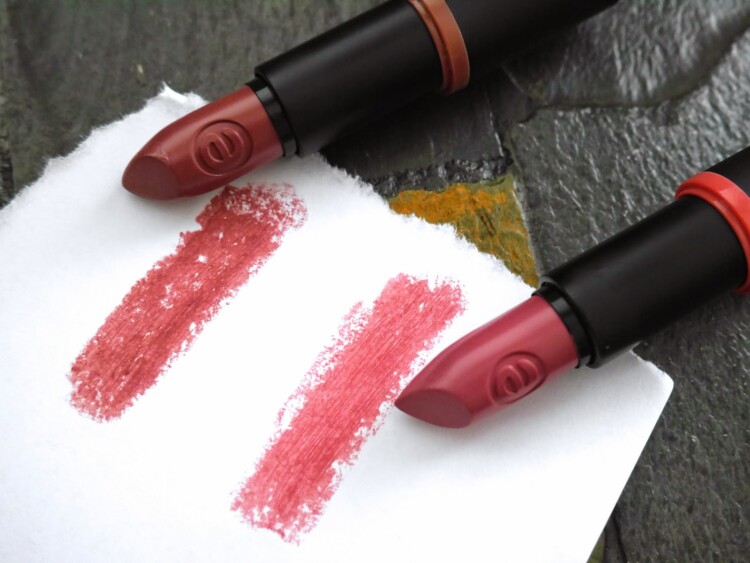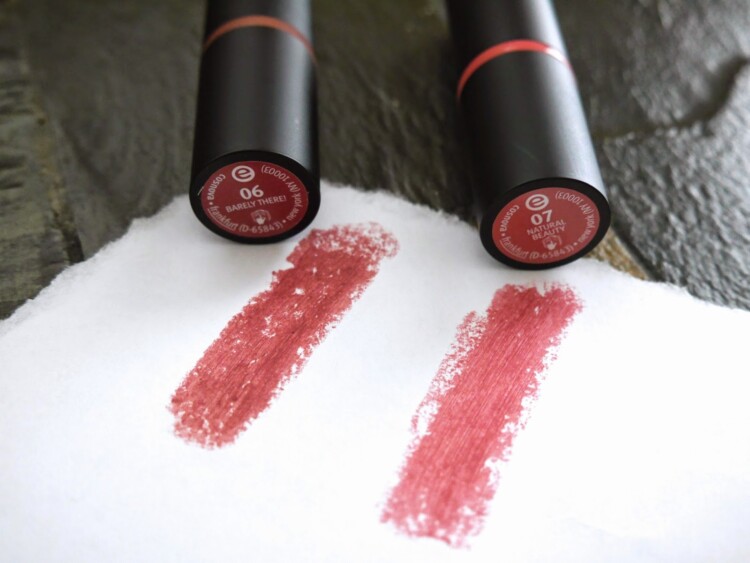 After my first successful tango with Essence Long Lasting lipsticks (reviewed here), I just had to pick up a couple more to try. And for some strange reasons, I was drawn to these two lipsticks. Actually, I swatched, walked away, came back, swatched again and left the store only to come back two days later to purchase.
And I fell madly in love…
Barely There (06) is a warm, nude-ish brown with a pink undertone and Natural Beauty (07) is the complete opposite, as it is a soft neutral pink with brown undertone on me. Both are equally gorgeous and I am obsessed with both.
WARNING: Be prepared for cringe worthy selfies, please excuse my crazy hair as I just put down little tyke for a nap and quickly rushed to write this post.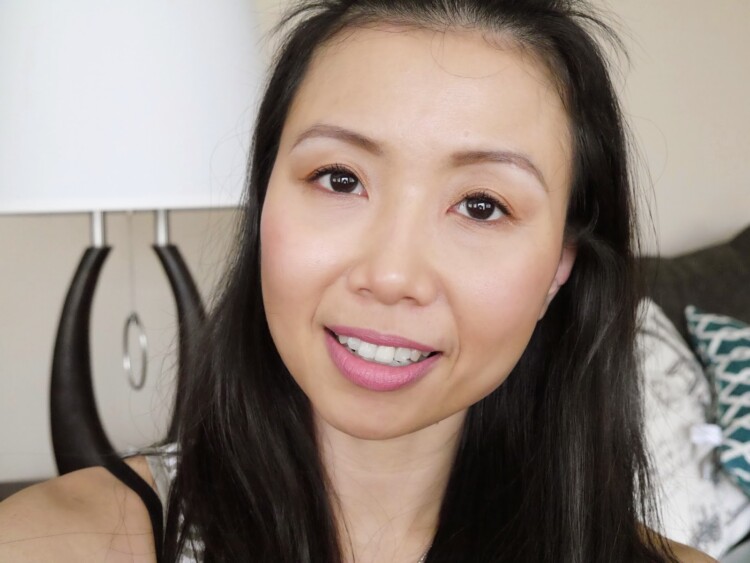 Essence Natural Beauty (07)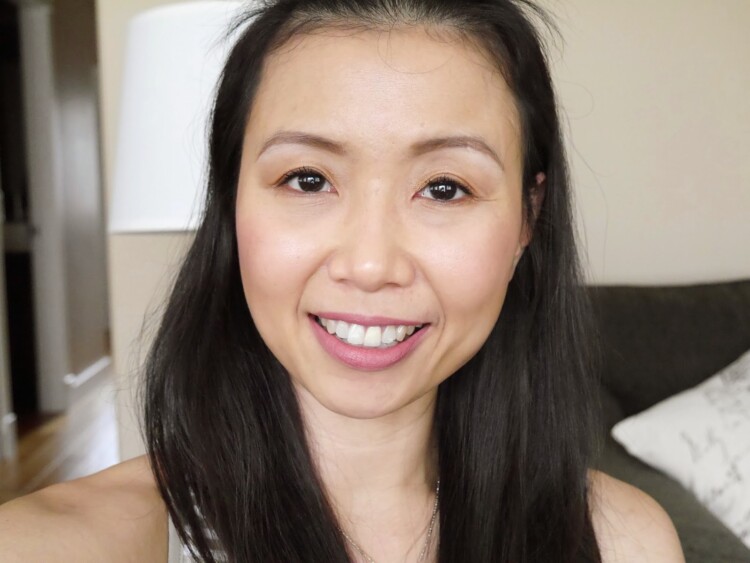 Essence Barely There! (06)
I know winter is the time when the darker hues emerge but I have been loving the neutral, toned down look recently. All my red, plumy lipsticks have been taking a back seat after I purchased both these lipsticks and I have been alternatively using both almost every day.
Essence lipsticks have really taken me by surprise. They are creamy, opaque, hydrating, long lasting and all these amazing qualities come at the price of CAD2.99 each. Can it get any better? I seriously can't rave enough about them.
I remembered a beauty blogger once told me to never give up in my search for the perfect nude lipstick as I will eventually find the perfect one for me. And she was right all along….
Do you prefer red or nude lips? What is your all time favourite, HG (holy grail) lipstick?
Have a marvellous weekend, lovelies! xx
Shireen
REMINDER: From next week Monday onwards I will be transferring to my own domain and the new link will be www.reflectionofsanity.com