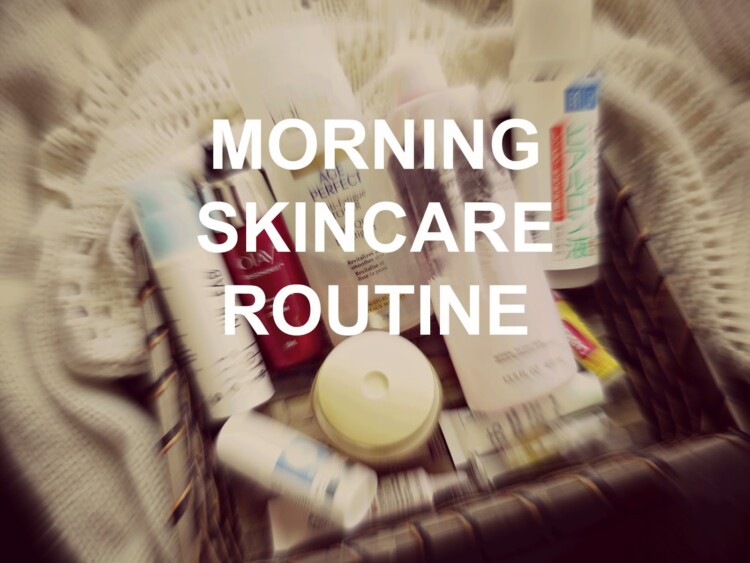 If there is one question that I most frequently receive it would be about my skincare routine. And after dilly dallying on writing this post, I finally got off my lazy arse and put this post together. Shockingly this post wasn't half as hard as I thought it would be to write but then again, this is my simple, basic morning routine….the evening routine is slightly more complicated.
Before jumping into the post, I'll put out a disclaimer that I am not an expert, I have no beauty background and the products that I am sharing are the ones I am personally using and they work wonders on my skin. Also bear in mind that I started using skincare at a tender age of 14; cleanser, toner, moisturizer. As soon as I turned 19, I started adding eye cream and serum into my routine and hasn't stopped since. I switched my products to anti-aging when I was 26 and on top of all this madness, I also have been taking supplements (Vit E, C, Fish Oil and Evening Primrose) since I was 13 years old. Autumn is when I start amping up my skincare because of the colder weather, my routine is stripped down in Summer because the humidity makes it easier to care for my skin. Enough chit chat, let's get to it!
CLEANSER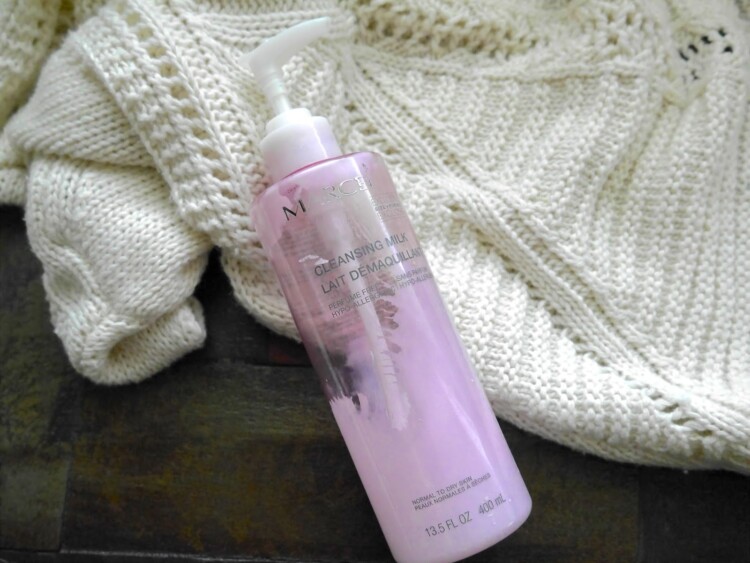 Two words: Milk cleanser. This is my saving grace in the colder months because foaming cleansers will start to dry out my skin. The problem with milk cleanser is it's hard to rinse off with just water so I will use a wash cloth to clean it off. I do use different types of cleanser in the evening but I'll leave it for another post.
TONER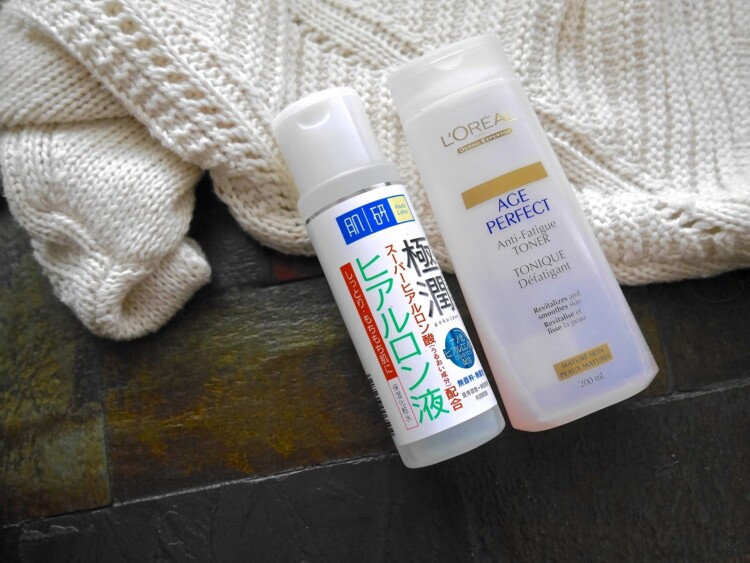 I know many don't believe in using toner but I personally can't be without it. It's such a crucial first step to prep the skin for the other products, it's like a primer for skincare. I first apply L'Oreal Age Perfect Anti-Fatigue Toner with a cotton pad and followed by Hada Labo Super Hyaluronic Acid Moisturizing Lotion for the much needed hydration. These two are crucial in providing my skin the extra hydration and the combination of both is the reason why my skin has zero dry spots.
EYE CREAM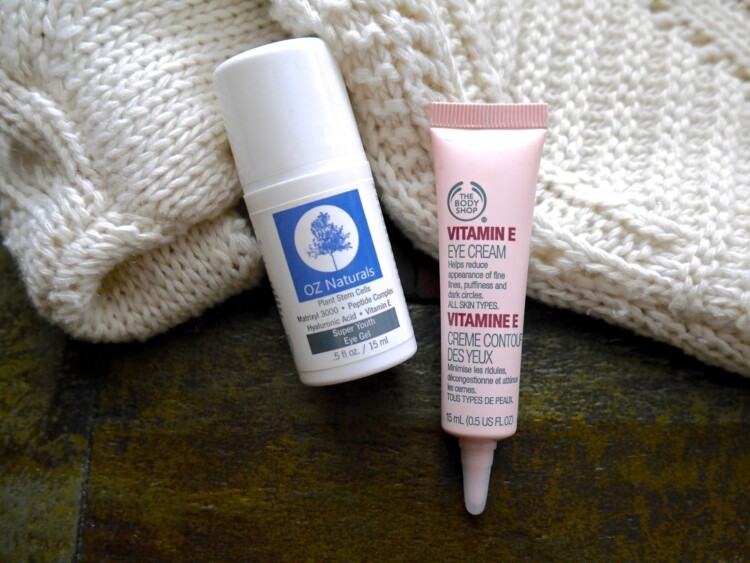 Oh yea, it's the combination of two products again. My under eye areas are notorious for getting dry flaky skin during the colder months but with the combination of both products, the dry spots have stayed away. I first apply OZ Naturals Super Youth Eye Gel* (reviewed here) because it has hyaluronic acid and followed by The Body Shop Vitamin E Eye Cream (reviewed here).
SERUM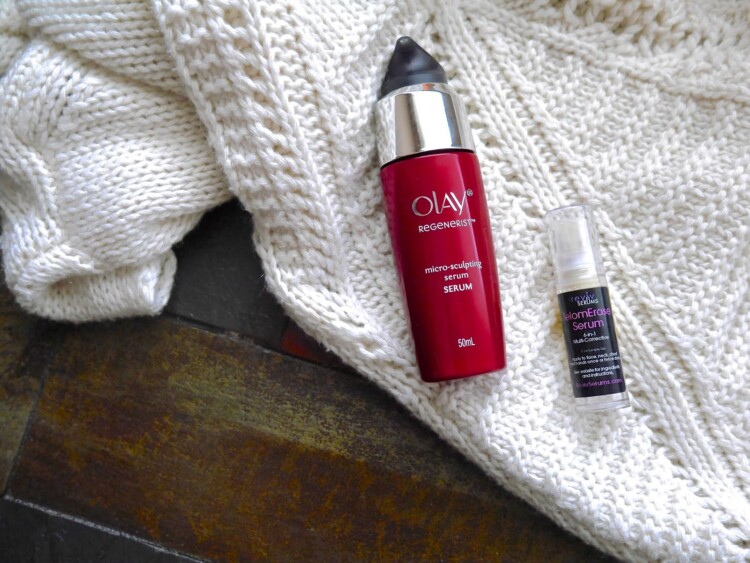 Very, very, very important for me. I sometimes use two different serums and skip moisturizer in Summer but for Autumn and Winter, a moisturizer is a must. I am currently testing TelomErase Serum* which will be reviewed in the next few weeks but for a cheaper option, I swear by Olay Regenerist Micro-Sculpting Serum which has been a part of my routine on and off over the years. I don't usually use facial oil in the day time because I wear makeup almost everyday and it sometimes disturbs my foundation.
MOISTURIZER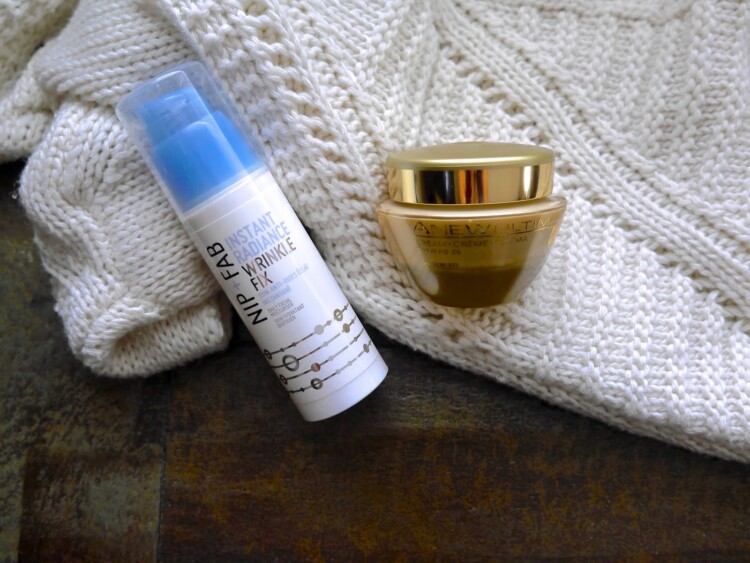 I was using Nip+Fab Instant Radiance Wrinkle Fix but I dislike it. It doesn't do anything for my skin and it smells horribly like chemical but I was using it just for the sake of finishing the bottle. For those of you who follow me on Instagram (ahem! Follow me here), you'll noticed I recently purchased AVON Anew Ultimate  7S Day Cream SPF25 and I have been using it ever since. I love that it has SPF because I am useless with applying the additional sunscreen. For cheaper option, try Olay Total Effects Day Cream SPF15, I swear by it and it was the one and only day cream I ever used throughout my 20s until my early 30s.
LIPS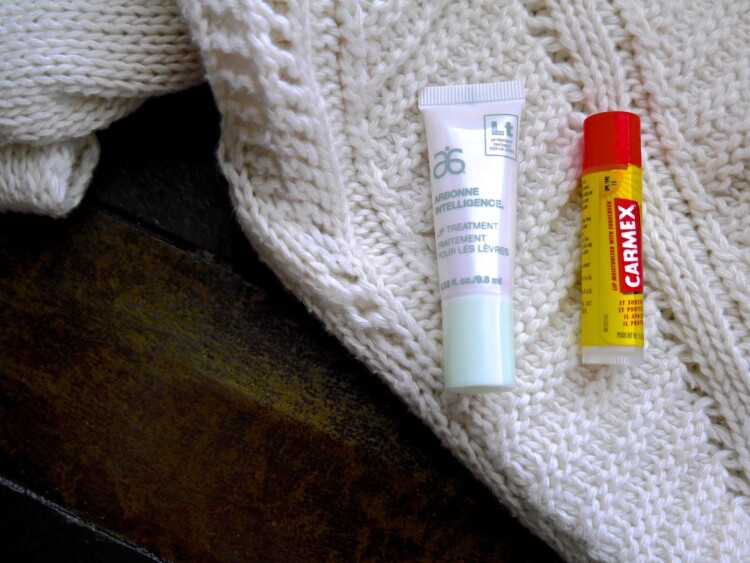 Finally onto the lips and again, it's a combination of two products; Arbonne Intelligence Lip Treatment* (reviewed here) followed by CARMEX Lip Balm SPF15. I do apply both after toner so the products have lots of time to sink into the lips priming for lipstick.
I would like to think my skin is in excellent condition because of all these factors combined. Genetics might play a part however both my brothers suffered from acne throughout their teens and still have breakouts until today whereas I never experienced it, not even when I hit puberty. I do apologize for the long post but I want it to be as detailed as possible without boring you lovelies into snooze land. If you have any questions about my routine then please ask and I will try my very best to answer them. Do you use any of these products? If you have written about your skincare routine then please leave the link in the comment, I would love to read it!
*I received some of the products for free but my thoughts and opinions are 100% unbiased, honest and my own. There is no place for any sort of BS here.
ps: Today is Remembrance Day in Canada so hubby has the day off and we will be out and about so I apologize in advance because I won't be replying or visiting blogs. I promise I will say hello tomorrow! xx