As we always say, each woman has her own style, and jewellery has been created to enhance our looks, adding a uniqueness that can be so impressive. There are several pieces we can choose from, which may make it hard for us to decide on picking one to wear, but these recommendations on what jewellery suits you based on your skin tone will help you decide wisely.
When choosing jewellery (pendants, earrings, rings), you have to take into account many factors: your hair, your neckline, the shape of your face and the length of your neck, the clothes, the shape of your hands and fingers. Of course, there's your own taste in fashion jewellery to consider, but there's another factor you should not forget, and that is the tone of your skin. So let's go with some tips to help you brighten up!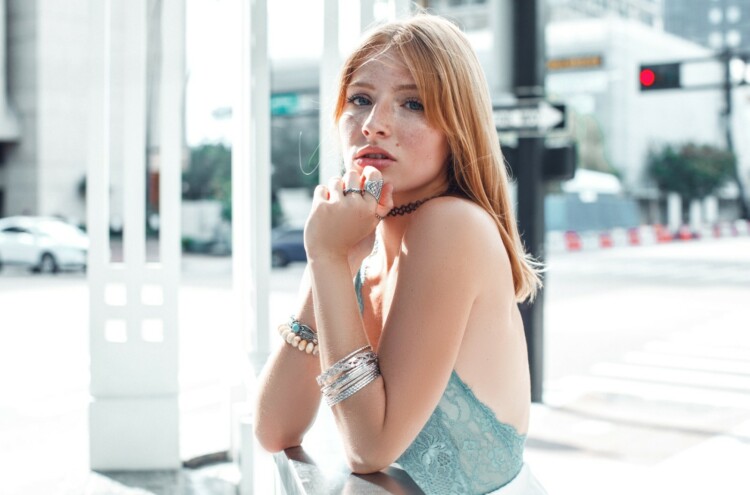 Warm Or Cold Skin?
There are a thousand degrees between skin tones, and sometimes it is not easy to differentiate. That's why it can be useful to think in terms of cold or warm skins. Cold skins are those in which the veins are clearly bluish in colour. The darker the skin, the more greenish the veins become, until they cease to be seen. These are the warm skins.
It's important to see what your skin looks like, or how it looks when wearing certain accessories. Not all metals and gemstones look the same on all types of skin tones. An ideal jewellery complement for almost all tones of skin could be, for example, any of those beautiful sterling silver bangles. Let's see why.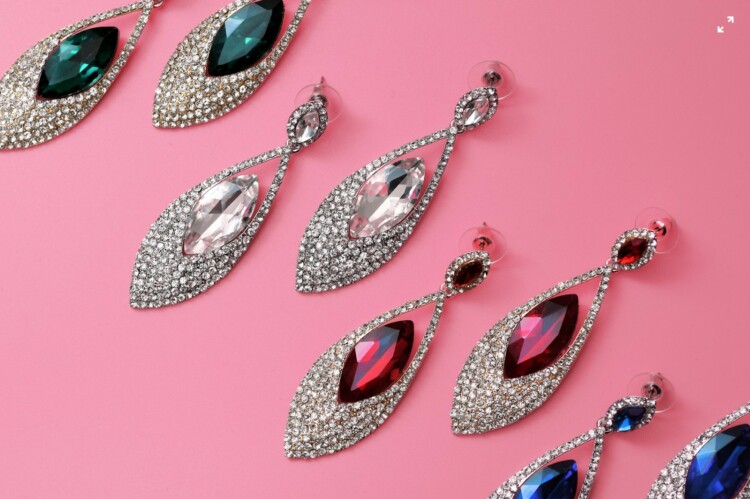 Metals And Gems For Cold Skins
The colder and paler skins cry out for silver shines. Silver and white gold are the first choice, as their reflections "match" the skin and give an almost ethereal image. Yellow gold, on the other hand, is quite dazzling with this type of skin, as it pales in brightness. The same thing happens with gemstones. Reflections of white on white are the key. White pearls will look marvellous and diamonds shine like stars on a clear skin. If you want to add touches of colour, the thing that stands out best with cold skin is gems with a scale of colours ranging from red to blue.
Metals And Gems For Warm Skins
Warm, tanned skins prefer yellow gold. While silver and white gold shine bright on a brown skin, it is gold that displays all of its power on the dark skins.
Other interesting metal is copper, with which you can create incredible combinations of jewellery. For the gems, it is advisable to turn to the rest of the spectrum of colours. Browns, greens and yellows in different degrees fit on a warm skin as if they were part of it.
Some people prefer to combine their jewellery with something less tangible, like their personality. These people end up doing it naturally:
• extroverts and audacious people often wear large pieces, such as large, audacious rings or many bracelets on a wrist or chunkier designs of sterling silver bangles;
• eccentric people tend to opt for antique pieces, which are unique and which nobody else wears; and
• a reserved person often wears a small gem, or a pair of earrings with a matching ring. A jewellery that is in plain, common and even muted design is normally her favourite piece. One example could be one of those slim, subtle sterling silver bangles.
The first thing to make clear is that there are no rules that define right or wrong in the choices that each person can use as jewellery. In other words, everyone is free to choose what they like. However, just as personal characteristics are always taken into account when choosing clothes, we all know perfectly well what suits us and what doesn't. The same thing can be done when choosing jewellery. In conclusion, you wear jewellery to feel special, to stand out and to be significant. Thus, when you choose to wear a certain jewellery, it has to be a piece that means something to you.
*This article is published in partnership with Mediabuzzer.