Oil pulling is not new anymore and one would say it reached its peak sometime last year when there was a huge boom in the market. It was so huge that I swear it was on its way to become a new religion and then it went absolutely silent early this year. I didn't read it on any blogs, I don't see any tweets about it anymore and gone were the preachy posts on the marvellous world of oil pulling that you could almost feel that you're being virtually bitch slapped left and right into believing it's the only way to oral health. And frankly I too had forgotten about it until Kis.Met Essentials reached out and asked if I would be interested in trying their product. They are a new company located in Vancouver, British Columbia and all of their ingredients are organic, non-GMO and ethically sourced from sustainable sources and do not contain any fillers, additives, or stabilizers. They also use only the highest quality DME™, virgin, organic coconut oil in their products. I was kindly sent 14 Day Organic Mint Flavoured Coconut Oil Pulling Kit* (C$29.99) and let's see how I get along with it or did my gag reflex win again this time.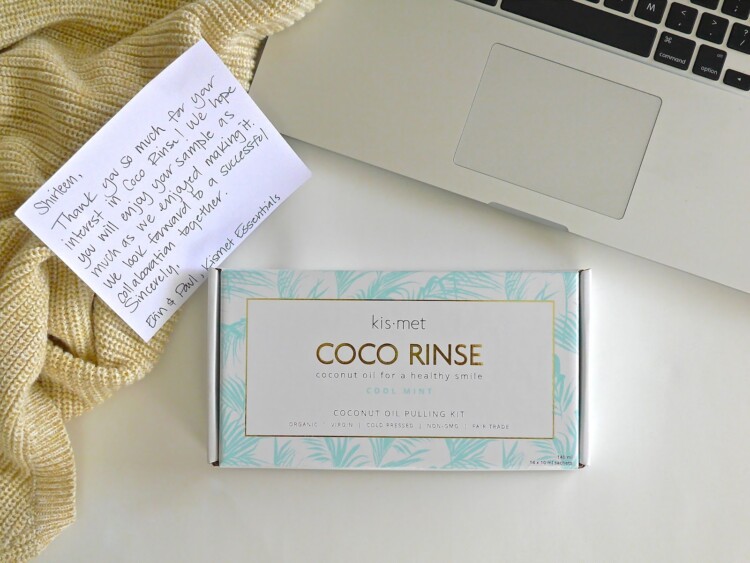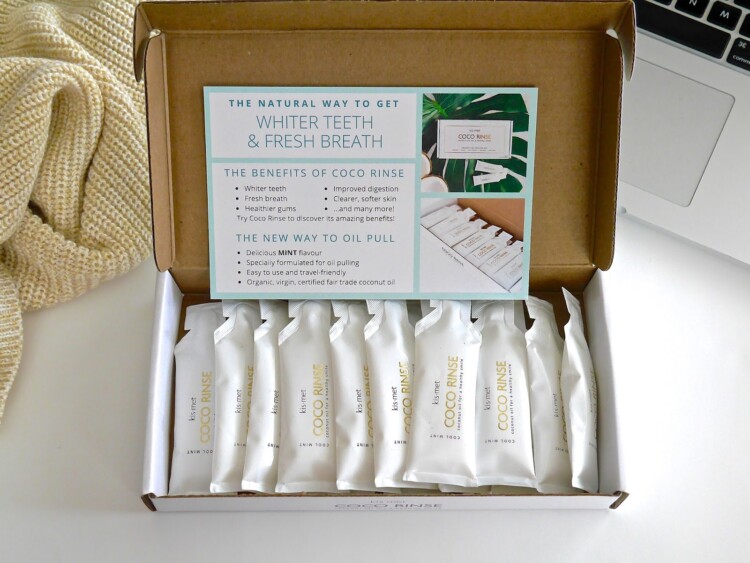 Benefits of oil pulling: · Whiter Teeth · Fresher Breath · Improved Digestion · Reduced Headaches · Cleaner Tongue and Mouth · Better Immune System · Healthier Gums · Reduced Plaque · Clearer, Softer Skin · Improved Skin Conditions (Eczema, Psoriasis etc) · Balanced Hormones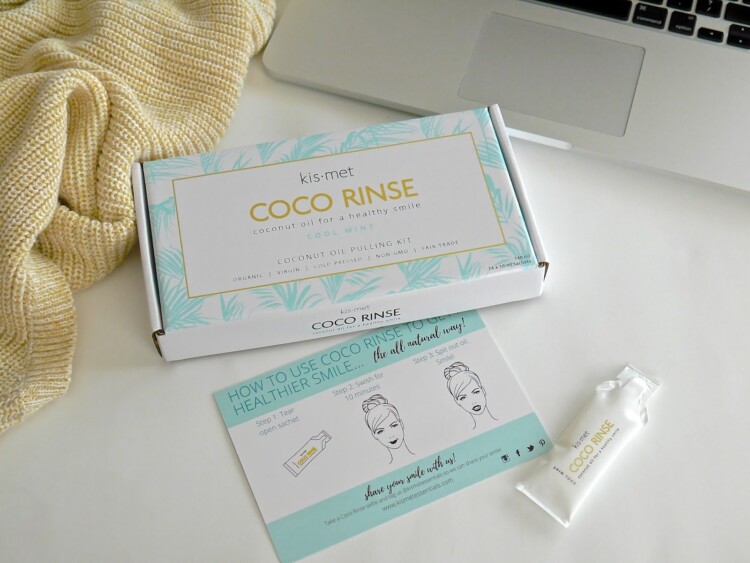 To use is easy; just open the sachet, put the contents into your mouth, swirl until it liquidizes for 10-20 minutes, spit it into the trash (never into the sink or toilet as coconut oil will solidify and clog your drain) and brush your teeth as usual. Do this in the morning before eating, drinking or brushing your teeth. I have tried another oil pulling brand which is very similar to this however, I find Kis.Met Essentials sachets has a much stronger mint taste which is a huge bonus for me as I love anything minty. And I am so happy to report that I have no problems doing oil pulling this time! Long time readers will remember that Mr. Platt had to test on my behalf the last time as I couldn't do it but the stronger and more pleasant minty taste of Kis.met coconut oil made is easier and tastier for me to try. The effect? I must say these leave my mouth feeling and tasting really fresh after each use plus it's comforting to know that these are organic and free from all sorts of nastiness. If you have a strong gag reflex like me and have a problem with oil pulling because of the taste then I highly suggest giving Kis.Met Essentials Organic Mint Flavoured Coconut Oil Pulling Kit* a try. Seriously these are very pleasant! To find out more or to purchase a kit, click here. Kis.Met Essentials offers worldwide shipping with a flat rate of $10.00 or Free Shipping on orders over $50.00. *I received this product for free but my thoughts and opinions are 100% unbiased, honest and my own. There is no place for any sort of BS here.