YesStyle is a Hong Kong based renowned Asian beauty site that has been around since 2006. Unlike many other Asian beauty sites, YesStyle doesn't limit their selections to only beauty products, they also carry lifestyle, fashion, accessories and footwear.
I was lucky to be selected to review their 
YesStyle Sweet Spring Makeup Kit Beauty Box*
 and have been testing the products included for almost 3 weeks. Personally I am a huge fan of beauty boxes that have more makeup than skincare so this box is a winner for me!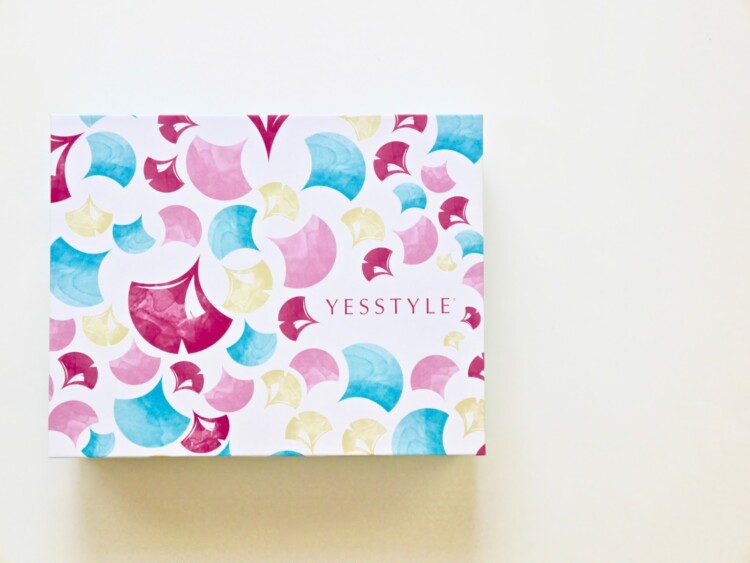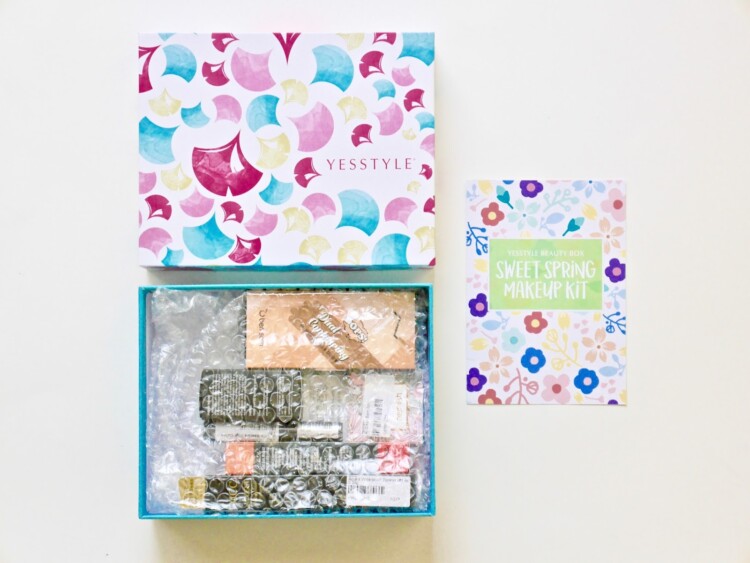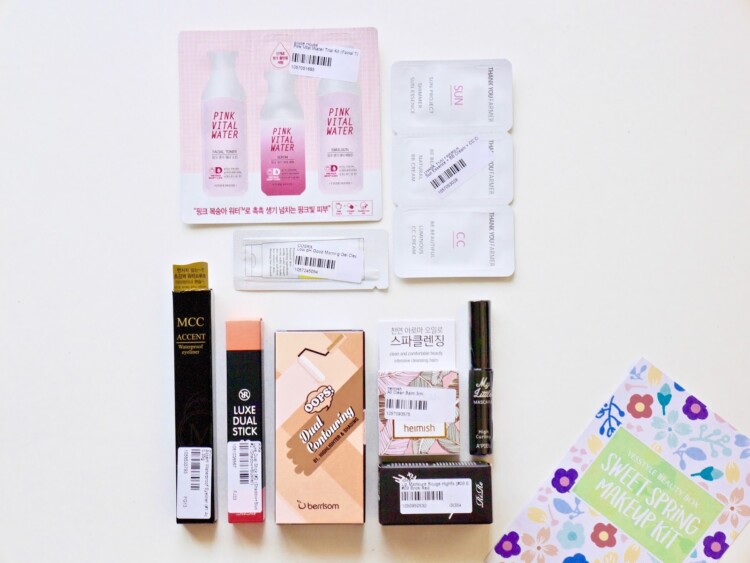 Samples: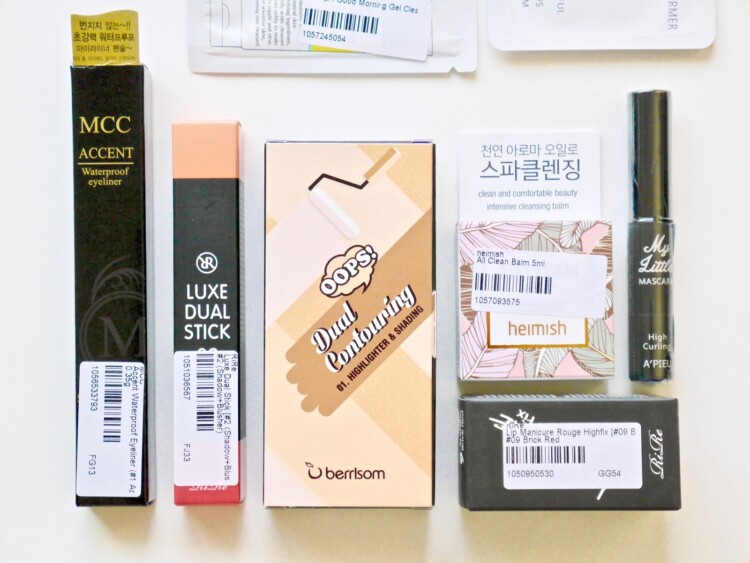 Full size: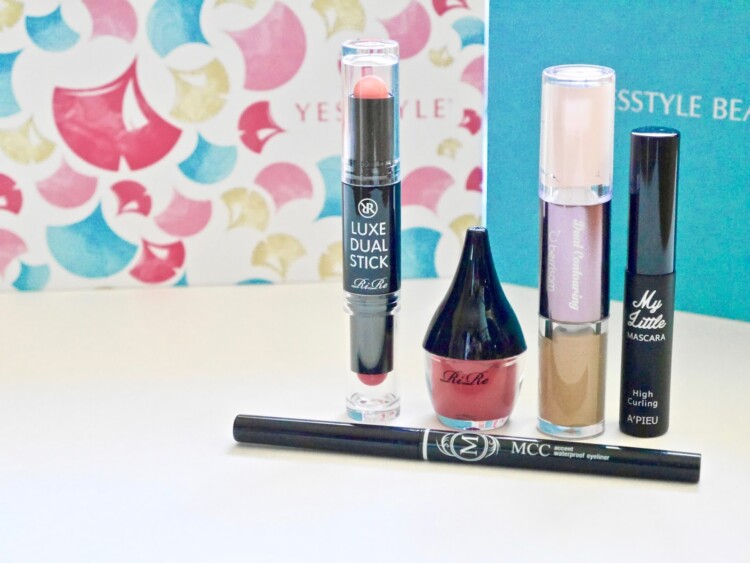 RiRe – Luxe Dual Stick #2 Shadow + Blusher (C$11.21)*
I wasn't expecting to love this but I am already 1/3 done with both sides! I love using both shades as blush, either on their own or by mixing both shades on the cheeks. The texture is smooth, creamy and surprisingly long lasting as I only start to notice fading at the 6 hour mark. Usually I have to set my cream blushers with a powder blush on top but I can get away without while using this.
This has got to be one of my favourite liquid lipsticks and I have been wearing it a lot ever since receiving it in this box! The formula is very comfortable, highly pigmented, smooth application without any patchiness and 100% transfer proof. It lasted through lunch, dinner and the wand also allows precise application. Absolutely love it!
This was a complete bust for me, no curl, no volume, absolutely nothing. The formula is also way too dry for my liking so it went into the trash after 3 tries. No, just freaking no.
When I say a little goes a long way, I mean a very, very, veryyyyyyy long way. I only need a tiny weeny little dab of both highlight and contour shade each time. The formula is very creamy, very pigmented, blends like a dream and I have been contouring more thanks to this!
It's an okay eyeliner but nothing to shout about. The pigmentation is okay, the formula is smooth but it doesn't last as long on me. It came no where close to my holy grail Make Up For Ever eyeliner* (reviewed 
here
), the only one that lasts all day on my waterline and when I tight line.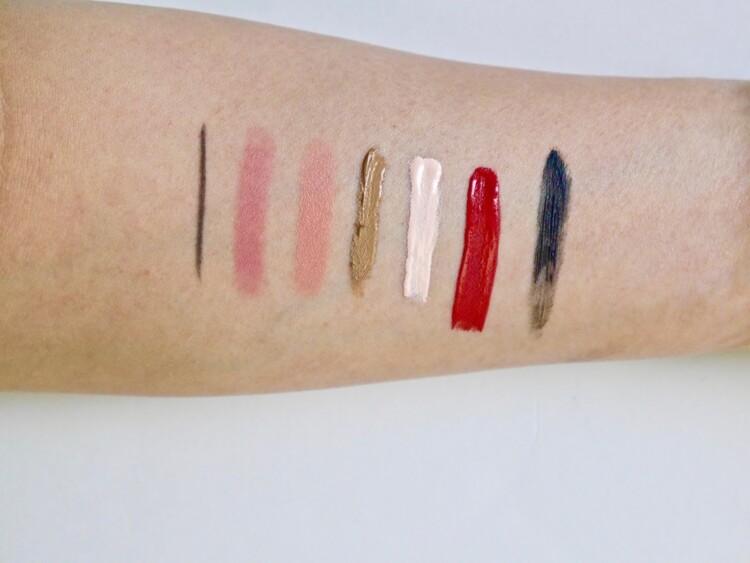 YesStyle Sweet Spring Makeup Kit Beauty Box*
 really took me by surprise because I wasn't expecting to discover and fall in love with so many of the products. While I haven't tried most of the samples, I did try 
heimish – All Clean Balm*
 because I have read and watched so many amazing reviews on it and guys, the hype is real. It has to be one of the smoothest texture that I have ever tried and I will definitely be purchasing a full size soon.
YesStyle Sweet Spring Makeup Kit Beauty Box*
 is currently on sale for 
C$48.90
 (original price C$69.86) and even though I love some of the products that I received in this box, you just don't get the best bang for your buck or so to speak. It's a great way to discover new Asian beauty products but I wish the box would retail for a much cheaper price.
Are you familiar with YesStyle.com? What are your thoughts on this beauty box?
*Products marked with * were received for free but my thoughts and opinions are 100% unbiased, honest and my own.  There is no place for any sort of BS here.