It has been forever since I last shared a fashion post so I thought it was high time for me to post one today. It's also a very special day as hubby and I will be celebrating our 4th wedding anniversary tomorrow. Alas, I will be working hence we're celebrating today.
Today's post is a short get ready with me for my anniversary dinner and I hope you lovelies enjoy this break from the usual beauty posts. And for my sake, please just humour me and say that I am dressed appropriately…😅
SKIN READY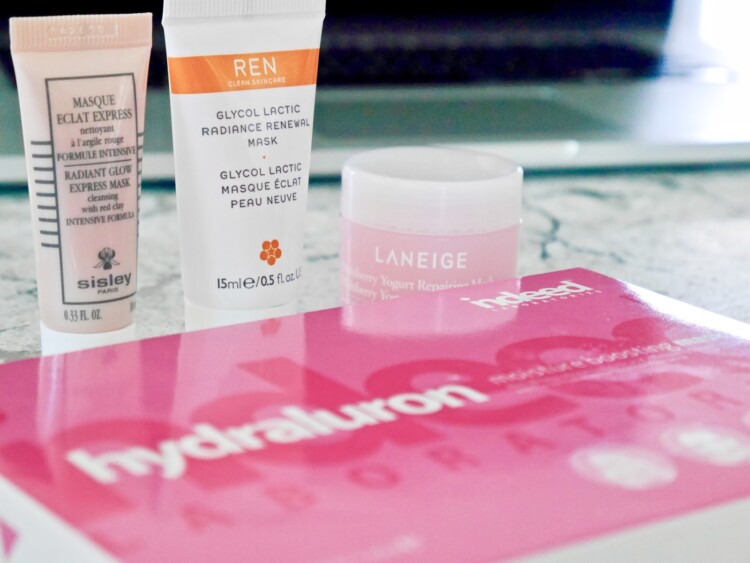 I have been working A LOT and if it wasn't because of a colleague who willingly took one of my shifts, I would have been working 6 days in a row. I was exhausted and my skin was showing signs of dullness so 2 days before our date night, I upped the masking game.
• Indeedlab Hydraluron Moisture Boosting mask – I bought this mask because Fanny (say hello here) raves about it and I finally understand the reason why she loves it so. This mask gives an instant brightening and hydrating effect on my skin. Only con? I wish the sheet mask itself fit better on my face.
• The radiance combo – REN Glycol Lactic Radiance Renewal Mask (15 minutes) + Sisley Radiant Glow Express Mask (15 minutes) + Lineage Mulberry Yogurt Repairing Mask (20 minutes) = best radiance inducing masking combo ever on my skin and I only treat myself to it when there's a special day coming up aka date night.
MAKEUP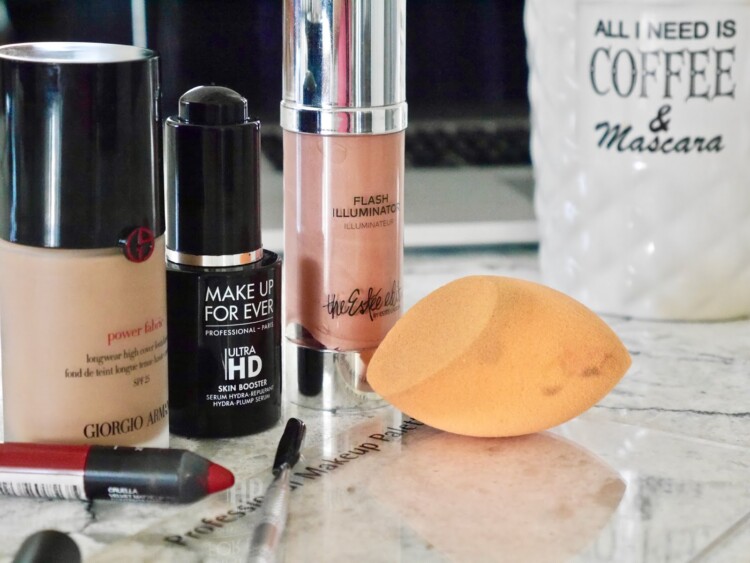 I am a strong believer that the first and most important step to a beautiful makeup is having the perfect base meaning treating and hydrating your skin. I spend most of my time creating a healthy, radiant base and true to my nature, ending with lots of mascara and a red lips. If you're interested in learning how I cocktail my base then head over to my Instagram as I shared about it here. This mixture gives me long lasting radiant base while looking like skin and has been my go-to on days I have to work full shifts or spend long hours outside. I am verging close to finishing my third lipstick and this time it's Nars Velvet Matte Lip Pencil in shade Cruella. This is one lip colour that has garnered me multiple compliments whenever I wear it and I wear it a few times a week.
OUTFIT
​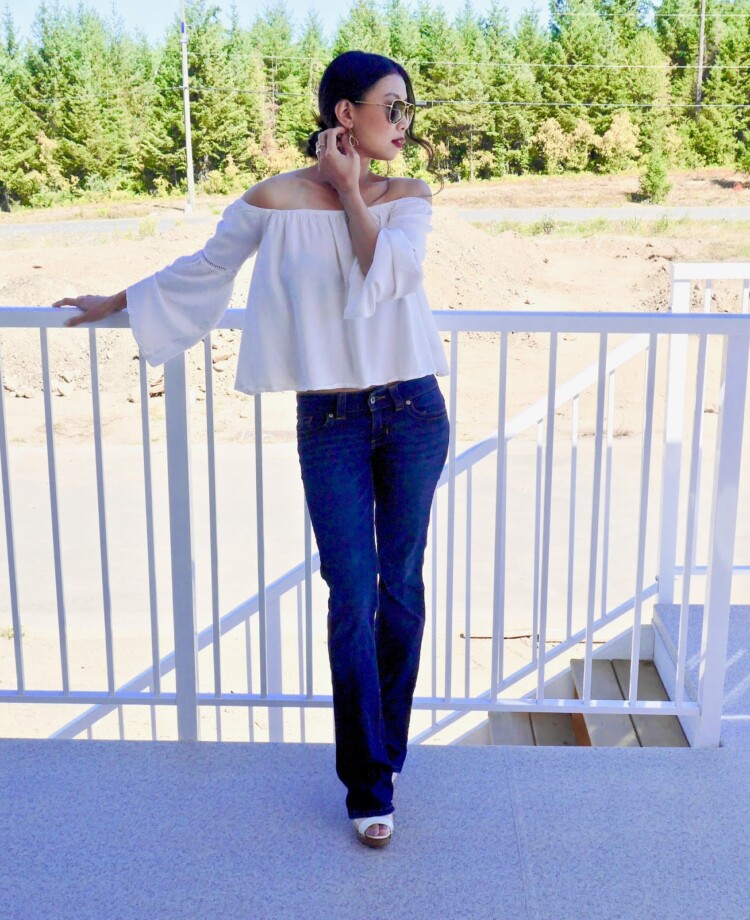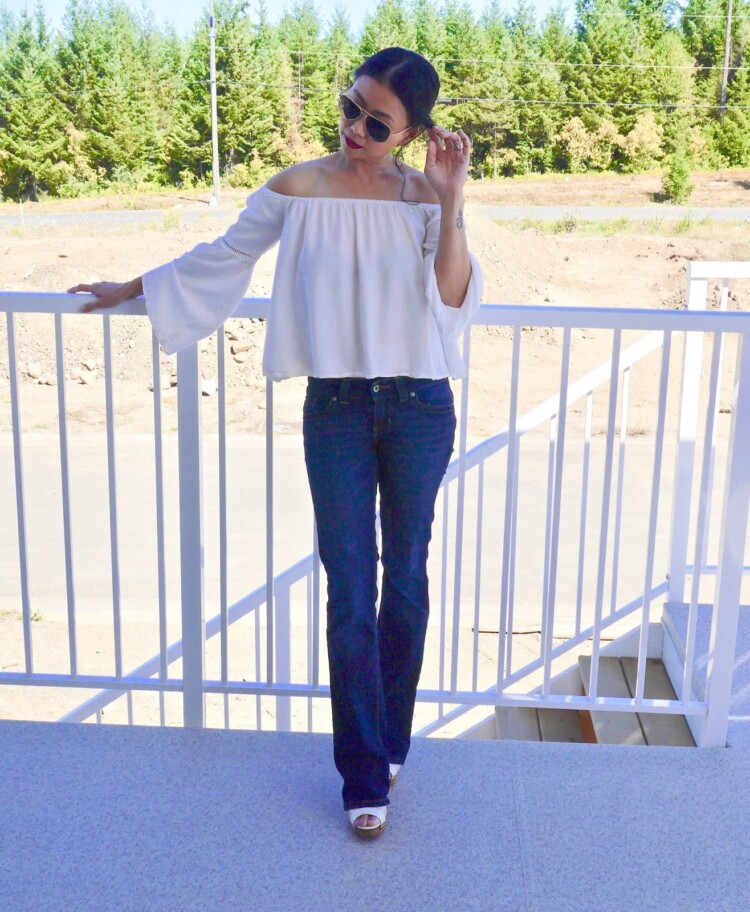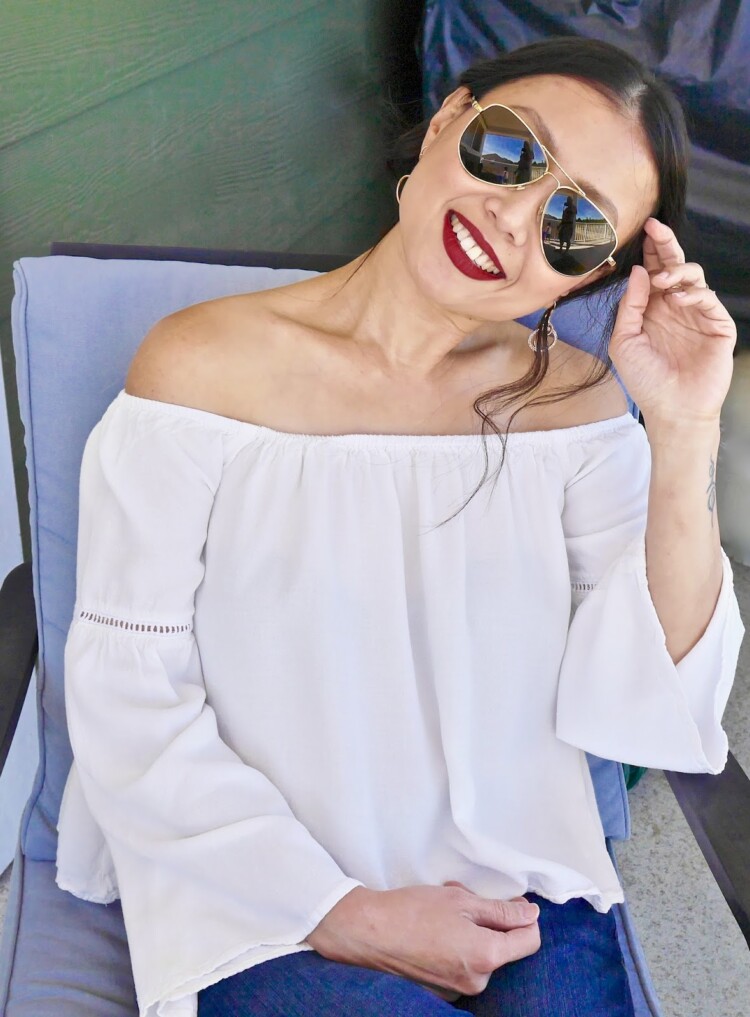 2017 is the year I vowed to be more experimental with fashion and break away from my usual jeans and tee. I also promised myself to wear more heels after practically living in flats and sneakers for the past 2 and half years.
Aiming for a casual chic look, I decided to pair stunning white off shoulder top* with a bootcut jeans and heels. Even though it took me forever to finally jump onto the off shoulder bandwagon, I am officially obsessed with how lovely it looks on me. I was worried that I might be too old for the off shoulder trend but I think it can look beautiful when worn right. What do you guys think? *This post is in collaboration with Tobi.com Products marked with * were received for free but my thoughts and opinions are 100% unbiased, honest and my own.  There is no place for any sort of BS here.