I haven't been posting the past two weeks and I do apologize for my disappearance but real life came knocking, hard. I wish someone warned me about what a bitch moving across the world would be. I knew it would be difficult but I wasn't aware what a bloody pain in the arse it would be. I am in love with our house but it currently looks like a bomb went off in it. Le sigh….but enough with woe is me and let us move on to my topic of the day.
Rimmel Apocalips Lip Lacquer has been one of the many things in my to-purchase list and it has been there since forever. Malaysia obviously discontinued Rimmel some time ago but back when Rimmel was still available, it only carries the below average products. Why? Who knows but it's no wonder Rimmel was soon discontinued. So when I arrived Canada and saw Apocalips Lip Lacquer on display, I naturally dance my way to the aisle and just had to purchase it. All the shades are absolutely stunning but I have learn from past experience to not be greedy and buy many at one go…just in case the product didn't work out for me. I am proud to say that I was a really good girl and only went home with the shade Big Bang.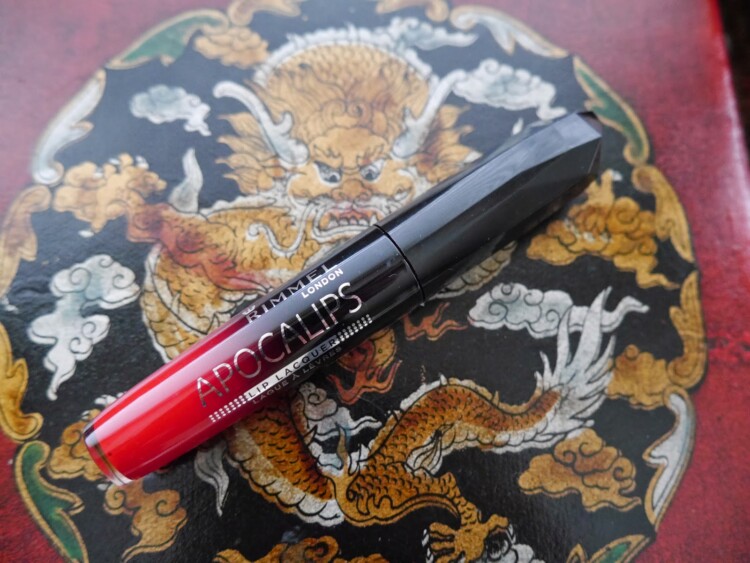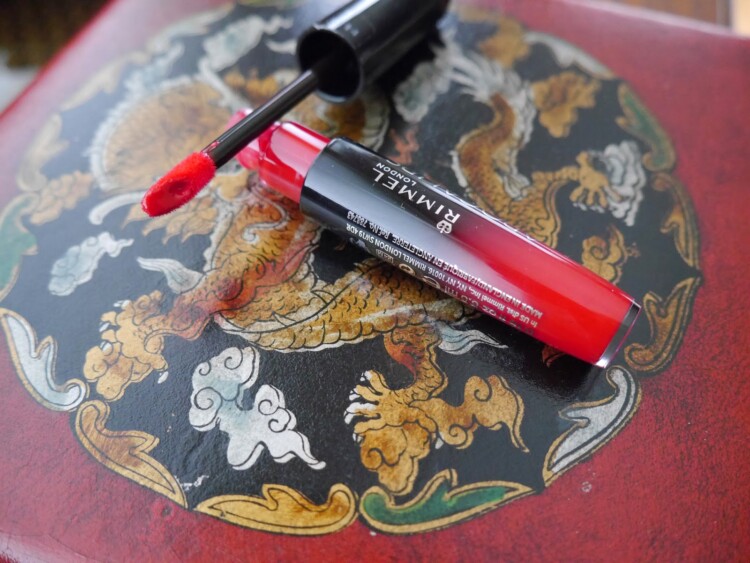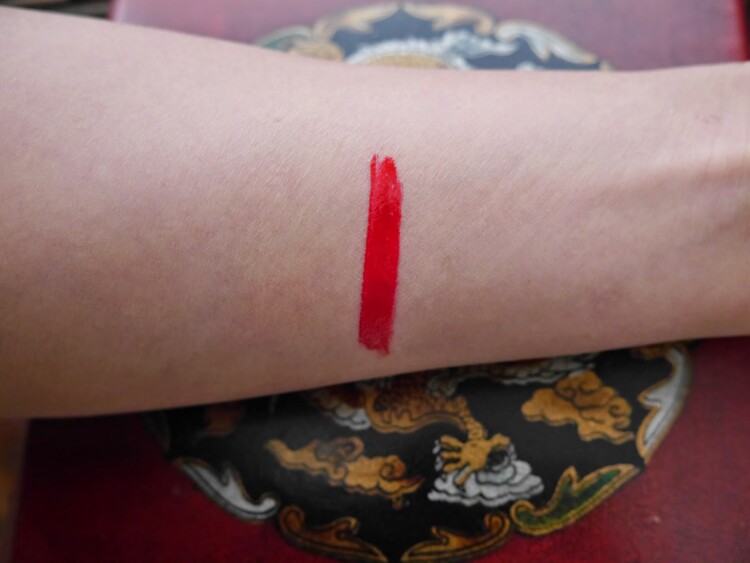 I will start by saying I have not seen any lip colour that is as intense as this before. The shine/gloss pigmentation is amah-zinggg and I only need very little product for application. I have no problems with the doe foot applicator as it gives a precise application despite the product formula being quite wet.
This lip lacquer also has strong staying power, it managed to survive me eating lunch. While the shine has disappeared a little after lunch, the colour payoff was still as intense on the lips.
Another thing to note is the scent of this product, I find it weird that not many reviews online mentioned it. I personally do not find it off putting but I can understand how it might annoy some. Unfortunately I am just completely useless with describing the scent so all I can say is it smells…uhmm, weird? I asked hubby dearest to smell it and he described it as sour. It does prickle your nostril so do be aware of it.
So just how much do I love this product? Unfortunately, I have to say a major NAY! to Rimmel Apocalips Lip Lacquer. Why? Well, see below….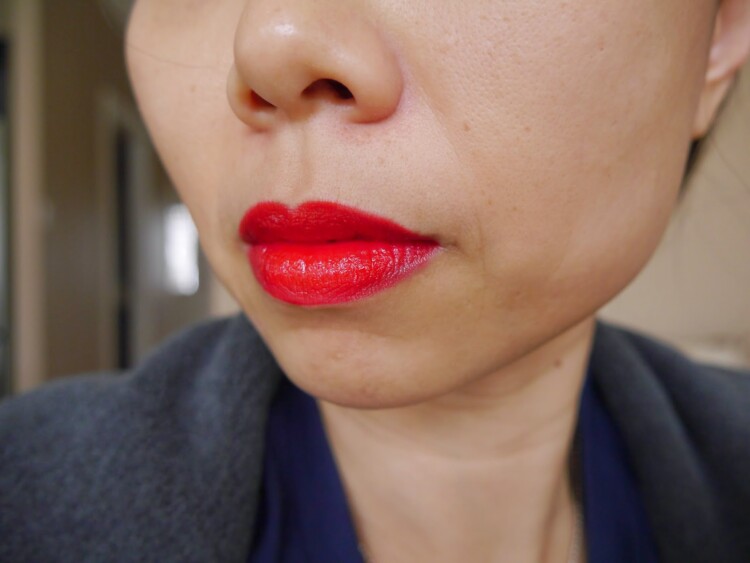 Freshly applied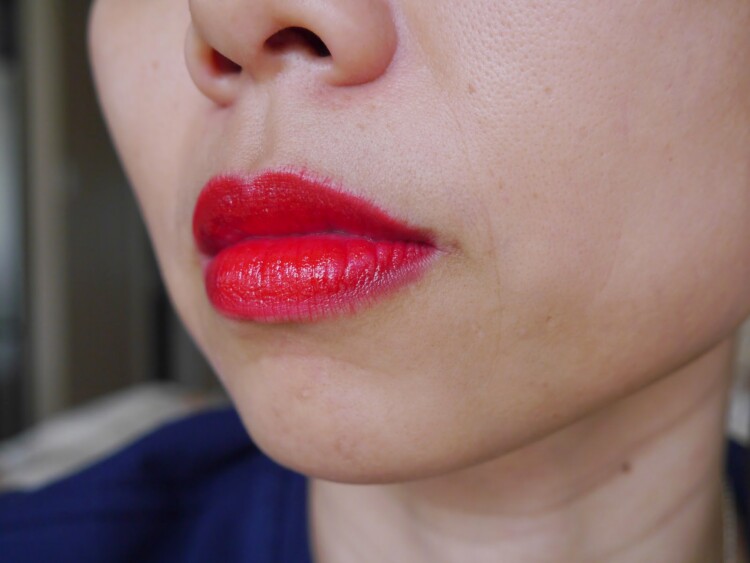 Half an hour later…..
This lip lacquer bleeds like mad! I have not tried any lip products that bleeds this bad in such a short time. Now I have read countless online reviews before purchasing this and I don't recall any reviews stating about this problem. I have tried applying this product with and without lip balm and it made no difference, it still bleeds. Yes, I can use lip liner to combat this problem but I personally don't like a product that needs an extra step to make it work.
Beautiful intense colour but sorry Rimmel, this is just not one of your best offerings.