Guys…I did the impossible. I swear being a blogger has made me do stuff that I never ever thought I ever would.
I shaved. For the first time in my life I shaved…not my legs, not my arms but my face.
Welcome to the world of dermaplaning. 
And before the feminists of the world jump all over me about self acceptance, self love, love thy hairy legs, face, arms and belly and why am I promoting face shaving…let me remind you that you are reading a beauty blog. If you are happy with yourself then I'm happy and proud of you but don't preach and deter others from doing what makes them happy.
Now that we got all the important stuff out of the way…let's get to business.
What is dermaplaning?
 Basically it's a fancy dancy term for shaving your face. It's a very safe and effective physical exfoliation that gently shaves the skin surface so this treatment is gentle enough even for the most sensitive skin. This will remove the top layer of dead skin and as bonus, it also removes all peach fuzz leaving a very soft, smooth skin that allows better skincare penetration and many have claimed that makeup applies better too.
DERMAFLASH* is a facial exfoliating device that allows you to safely do the treatment in the comfort of your own home. This is a three step treatment; Prep, Edge and finally Soothe.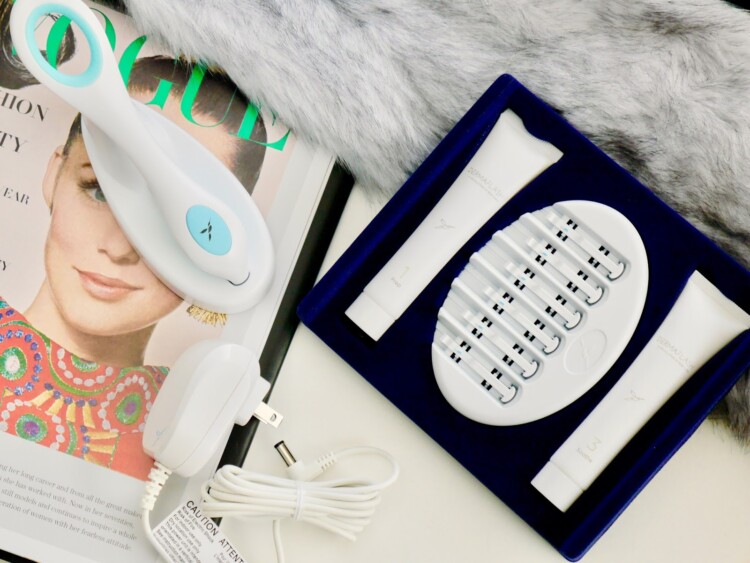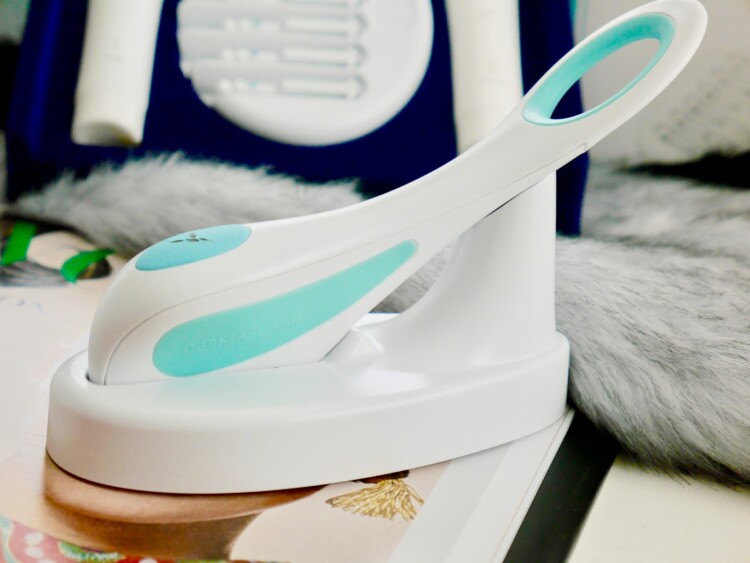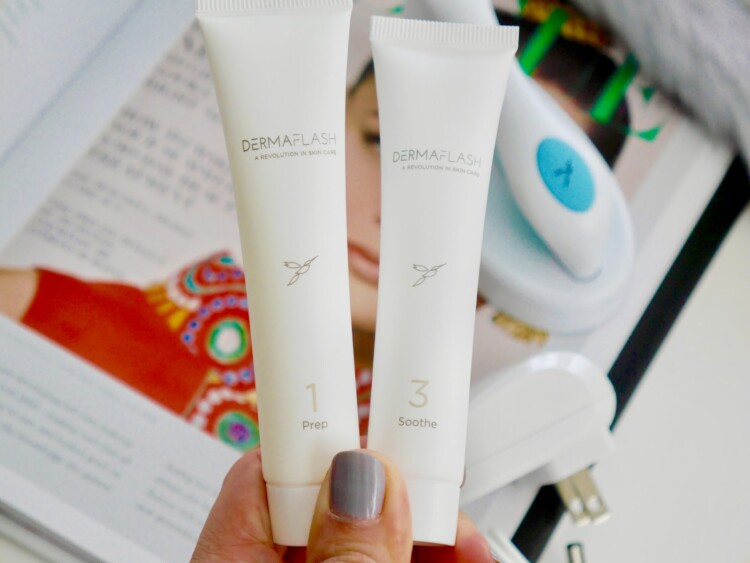 The kit come with a cleanser to prep your skin, the device along with a set of 6 edges (razors) to exfoliate your skin and finally a moisturizer to soothe your skin. It is important to not go over the same area of the skin too many times because you don't want to over-exfoliate and irritate your skin.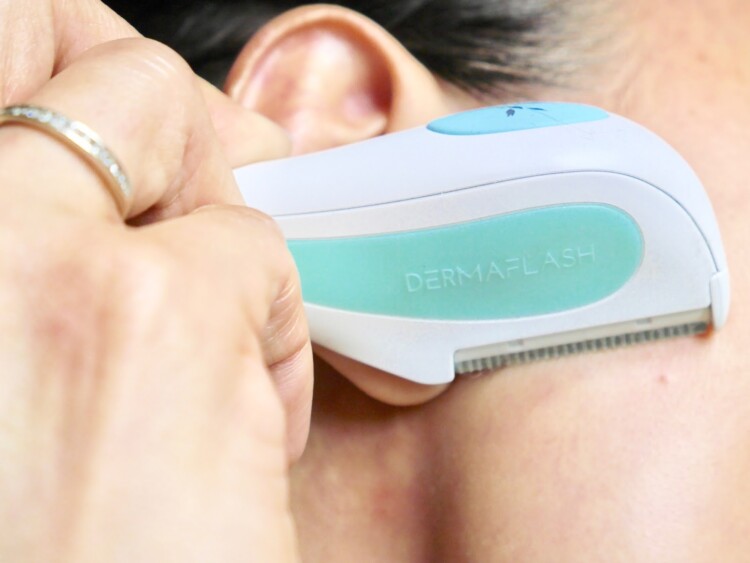 I personally don't find the cleanser to be anything special and I easily used my usual cleanser to prep my skin. To use the device I slide it into one of the edges until I hear a click and pull it out. I then hold down the on/off button for 3 seconds, the device will start softly vibrating and I can start shaving. Once I'm done I hold the button down again for another 3 seconds to switch off the device and slip the edge back into the set. Each edge can only be used one time for hygiene reasons, trust me I tried using the same edge again and it doesn't work. And as the last step, I apply the moisturizer (I don't find it to be anything special, just use your own hydrating products) to re-hydarte my skin. Honestly I prefer applying my own hydrating toner, essence, serum and moisturizer to rehydrate and soothe my skin.
I know many will say this is just an overpriced and unnecessary device and you will get the same results with normal razors so I read up about that too. From what I understand, normal razors will remove the peach fuzz but only stir up the dead skin instead of removing it while DERMAFLASH* does both.
DERMAFLASH* advises to do the treatment once per week but for me who exfoliates regularly and has very thin, fine and extremely short peach fuzz, I get away with once every 3 weeks. The treatment didn't irritate my skin on the contrary, it left my skin feeling extremely smooth and soft and I also  felt like my skincare absorbed better. For testing purposes, I initially shaved only a part of my face and discovered huge differences in both smoothness and how my skincare and makeup applied. Let's just say I am now a believer in dermaplaning.
DERMAFLASH* retails for C$236.00 and the DERMAFLASH Refill Kit* retails for C$49.00. Both are available for purchase at Hudson's Bay and  through TheBay.com. Are you familiar with dermaplaning? What are your thoughts on the treatment and device?
*Product marked with * was received for free but my thoughts and opinions are 100% unbiased, honest and my own. There is no place for any sort of BS here.