Let me state the obvious. I really love makeup, like really really love borderline obsessed with makeup but do you know what I love more?
Discovering a new makeup brand that truly delivers on all aspects and is created by someone who is/was in the industry and really knows her stuff. In today's beauty world where we are being bombarded almost non-stop by Youtubers' collaborations or a makeup brand by someone who is famous because of reality TV, I find it refreshing to see a brand created by a professional. Don't get me wrong, there is nothing wrong with YouTubers or collaborations nor is there anything wrong with reality TV but it's always nice to have, let's just say…a breath of fresh air.
And Runway Rouge is exactly that…a breath of very fresh air. Runway Rouge is created by 90s supermodel and cover girl, Patricia Hartman and offers a selection of lipsticks, lip liners and lip glosses. The products are loaded with goodness like Jojoba oil, Safflower oil, Aloe Vera, Chamomile extract, White Tea extract and Vitamin E and contain mineral-based pigments. They are also cruelty-free and free of paraben, talc, sulfate, gluten and use only non-comedogenic ingredients.
Now that we've gotten all the polite formalities out of the way…let's talk about the products. I received two matte lipsticks; Afterparty* a matte dark midnight purple (swoon!) and Head Over Heels* a matte dark mauve-y nude.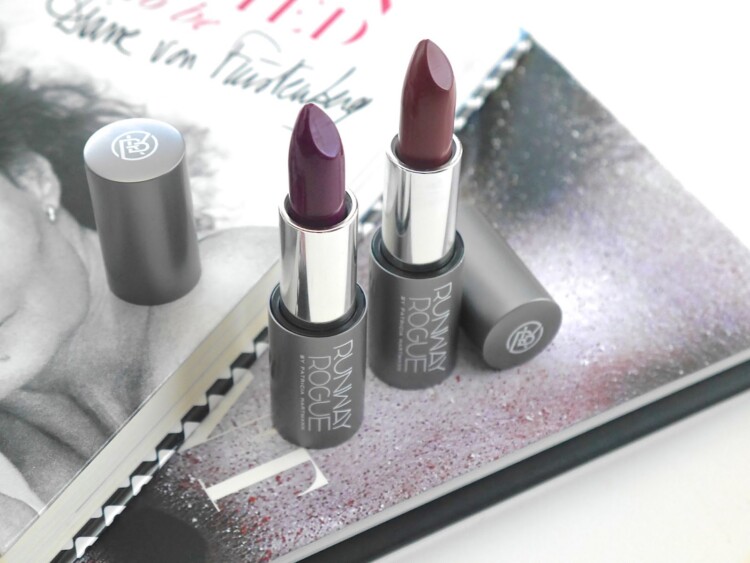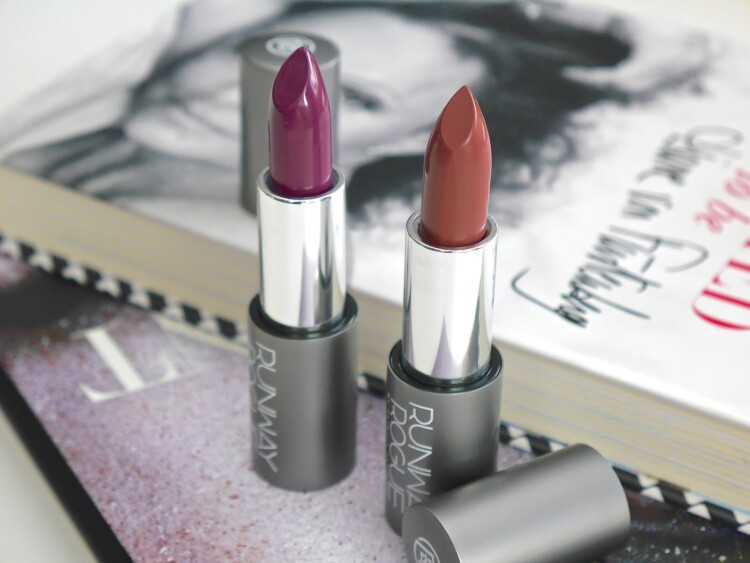 Let's talk about the packaging; it has a good weight to it and is magnetized. Some of you guys have seen me gushing about it on InstaStories and I am still head over heels about these lipsticks. The texture and formula are smooth, creamy, very pigmented, don't bleed (yes, you read that right, DON'T BLEED!) and feel lightweight on the lips despite being a matte lipstick. I wouldn't describe the finish as absolute matte, it actually looks demi matte which is why it feels very comfortable on the lips throughout wear time. The one thing that truly amazes me about both lipsticks is the fact they are very hydrating on the lips. I tested both without applying a lip balm beforehand and my lips were fine. Actually make that more than fine because there was not one second that my lips felt dry, parched or screaming for hydration. These are by far the most hydrating lipsticks that I have ever worn. Impressively both lipsticks have amazing staying power too as I only need to reapply after a full meal, otherwise it stays put for 6-7 hours. I do snack a lot (it's a bad habit that I have zero intention to break) and I'm happy to say that I never have to bother with reapplication. ​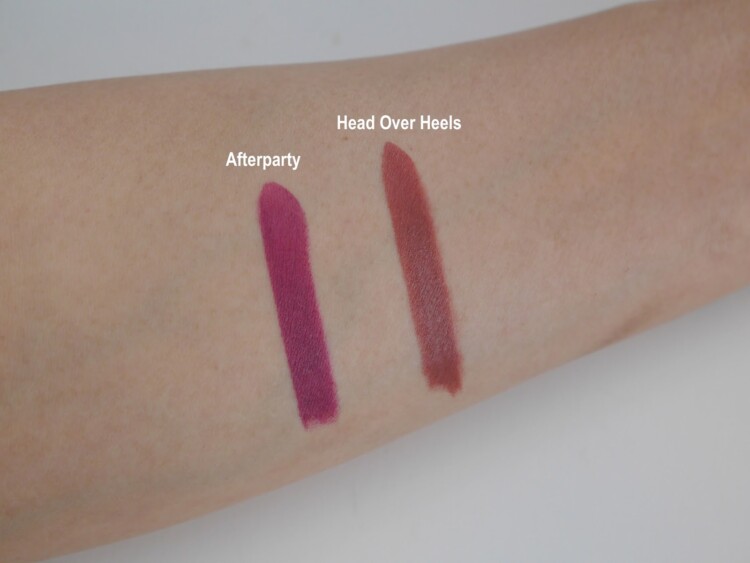 Picture was not altered in any way, not even brightness or lighting to show the real colours.
​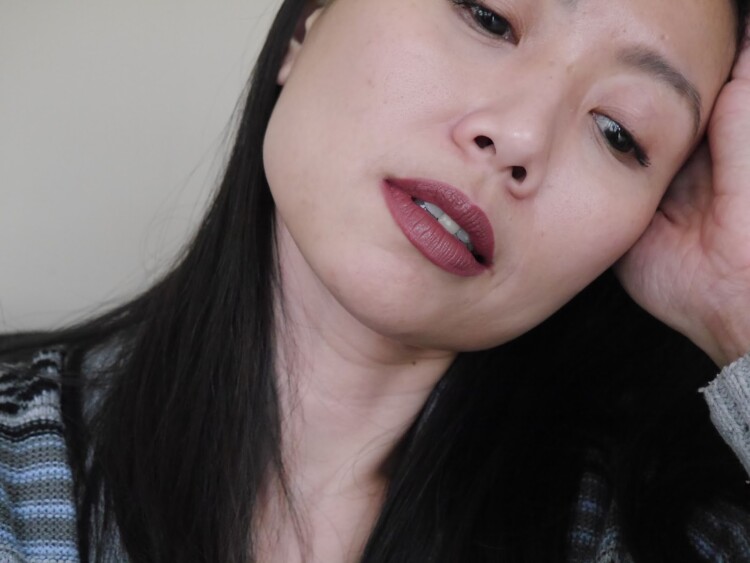 Wearing Head Over Heels* and you can see me wearing Afterparty* here. Yes, I am aware my skin is not perfect (I'm not wearing any base products) and you can see my massive pores, scars and spots but I don't believe in Photoshopping my imperfections. It's what makes me human. 😊
I honestly don't have one bad thing to say about these lipsticks other than I wish there are more colour selections. That said, the brand is still a youngling but I can see it growing fast and maybe then we'll be spoilt with more choices.
How much do I love these lipsticks?
Let's just put it this way…I would rather spend my money on these instead of Tom Ford Lips & Boys (reviewed here).
Whate are your thoughts on these lipsticks? Do you have a soft spot for beauty products created by an industry insider?
*I received these products for free but my thoughts and opinions are 100% unbiased, honest and my own. There is no place for any sort of BS here.