Sometime end of last year, I somehow decided to grow my hair long again. I felt like it was time for a change and I have pretty much been wearing my hair short ever since I migrated to Canada. Back in Malaysia, my hair was so long to the point it was almost waist length and I missed it.
What I forgot though was how high maintenance long hair can be. My ends were starting to get dry and for the first time in a long while, I noticed split ends again. Wtf…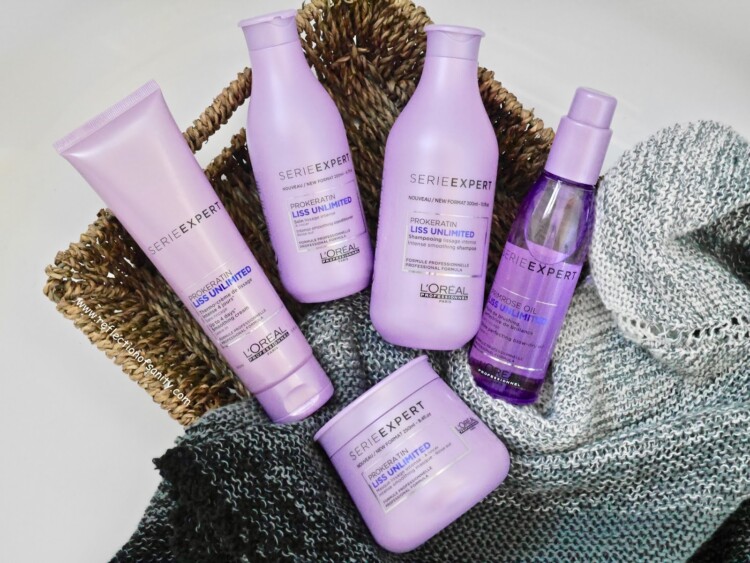 So when the opportunity came knocking for me to trial L'Oreal ProKeratin Liss Unlimited range, I was quick to agree. What made this range outstanding is it contains Pro-Keratin complex of amino acids and wheat protein which mimic the hair's natural keratin structure to instantly strengthen and protect hair. It's also enriched with Kukui Oil and Evening Primrose oil which helps to control frizz and smoothes out hair.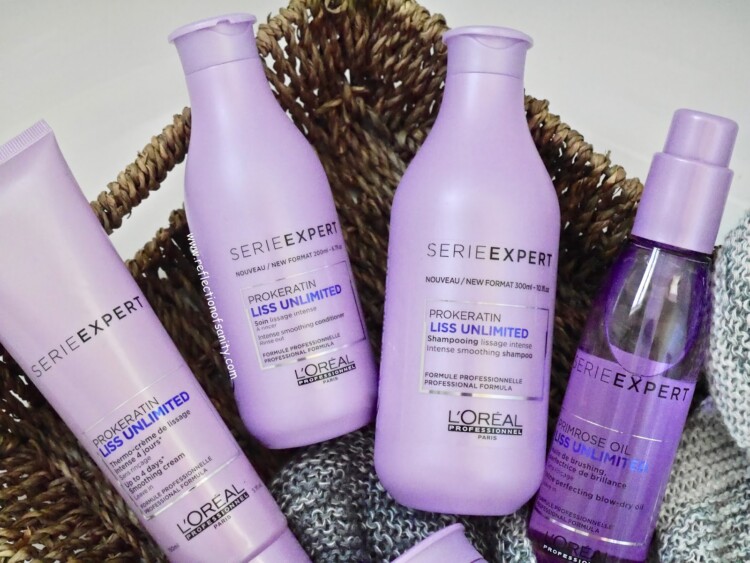 First and foremost, the shampoo while nourishing, strengthening and made my hair looks and feels super soft, shiny and silky smooth….it contains SLS. It's the second ingredient after Aqua/Water and after using it a mere 3 times, my scalp started getting red and angry. If you are not sensitive to sulphates then this is a great shampoo to have in your rotation but unfortunately, it's a pass for me. The conditioner on the other is brilliant even when paired with other shampoos. It's lightweight but nourishing without weighing down my thin, fine hair. It rinses out really quickly too and leaves my hair looking and feeling silky. Definitely a winner!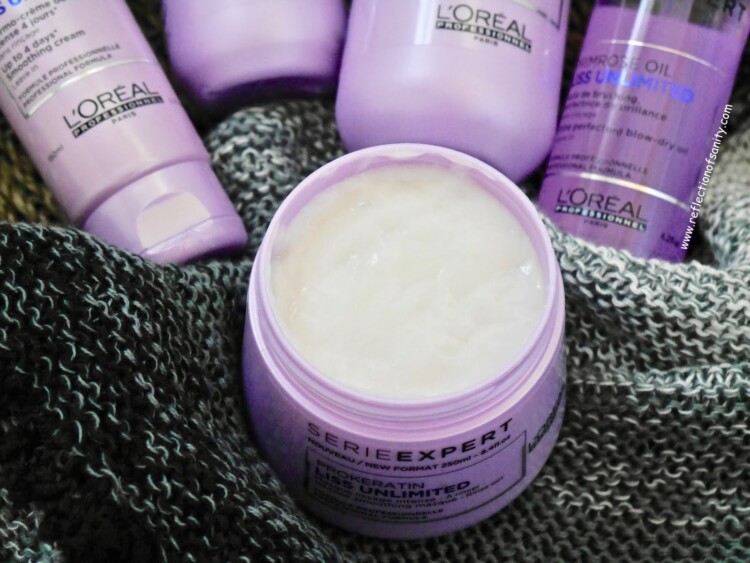 I must admit I wasn't sure about ProKeratin Liss Unlimited Masque, mainly because I haven't used a hair masque in forever. I never had the need for one because my hair has always been relatively short and very healthy. Let's just say, if you have split ends and weak, brittle hair then I highly recommend giving this masque a try. I applied it after shampoo, 2/3 bottom half of my hair, leave it for 2-3 minutes, rinse and voila! The smoothest, healthiest and silkiest hair that last for weeks. It rinses out quickly too and thankfully doesn't weigh down my hair. Now to the last two products that I received and staying true to my style, I save the best for last. Meet the two outstanding products from this range; Primrose Oil Liss Unlimited Blow-Dry Oil and ProKeratin Liss Unlimited Smoothing Cream. Bear in mind that a little goes a very long way with both products and I use both either by themselves or together.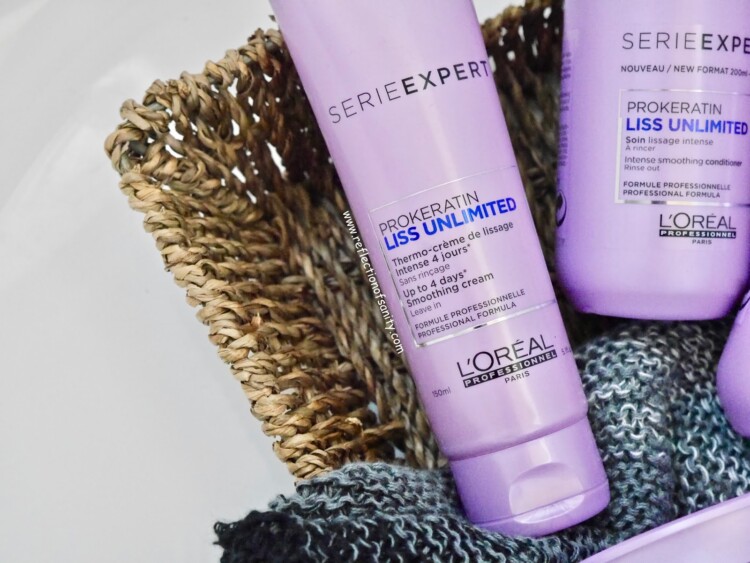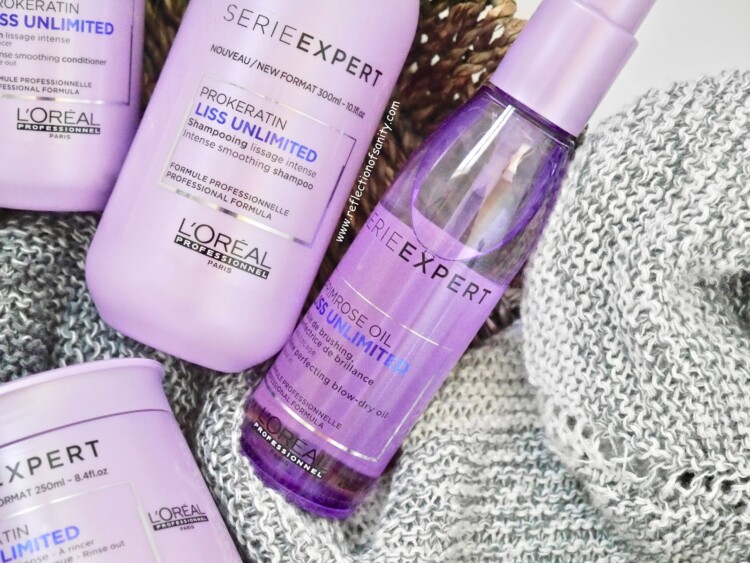 The blow dry oil helps nourish and protects the hair from heat styling and I find that it helps with frizziness really well. My hair looks and feels silky and it's one of the rare oils that doesn't weigh down my hair. The smoothing cream is heaven in a tube. I apply it to towel dry hair, leave it to air dry half way and then finish drying with a hair dryer and I will hair smooth, frizz-free, silky, shiny hair for days. Occasionally I combine both and my hair looks and feels like a million dollar. Honestly, I am truly loving L'Oreal ProKeratin Liss Unlimited range. I do wish there is a sulphate free shampoo available for us who are sensitive to it but I will be giving it to a friend so it won't go to waste. If you are looking for a range that helps strengthen and nourish your hair then I highly recommend checking out L'Oreal ProKeratin Liss Unlimited. You won't be disappointed. ps: I tried linking the products in this post however the website wasn't loading properly. *Gifted but my thoughts and opinions are 100% unbiased, honest and my own. There is no place for any sort of BS here.