2016 is the year where I will be introducing many skincare brands and products to you. I am not sure if age is a factor that is fuelling my desires to find 'the one' that will provide my skin with all the solutions to slow down the tell-tale signs of aging but let me tell ya, I am on a mission.
GM Collin reached out to me while I was away in Malaysia and by the time I arrived home, the package was there waiting for me to dive into it. Side note, my neighbours had no idea that I am a beauty blogger so you can imagine their surprise when they had to sign and receive multiple packages on my behalf while I was away. She actually told me that they were wondering what on earth they were signing for and my husband joked that they were probably sympathizing with him for marrying an online shopping addict. I swear the delivery men know me by name now….
Anyway, enough chit chatting and let's concentrate on why we are here today!
A Montreal based skincare company, GM Collin was founded in France in 1957 by a dermatologist who pioneered the use of collagen pellicles and a renowned experienced aesthetician. Their multiple award winning products are derived from natural plant and marine extracts. I was very kindly sent the Hydrating Travel Kit*, Phyto Stem Cell+Serum* and Daily Ceramide Comfort* and have been testing them ever since I came back from Malaysia. With the exception of three days where I quickly tested Arbonne RE9 Advanced Collection (reviewed here), my skincare routine has only been with these products.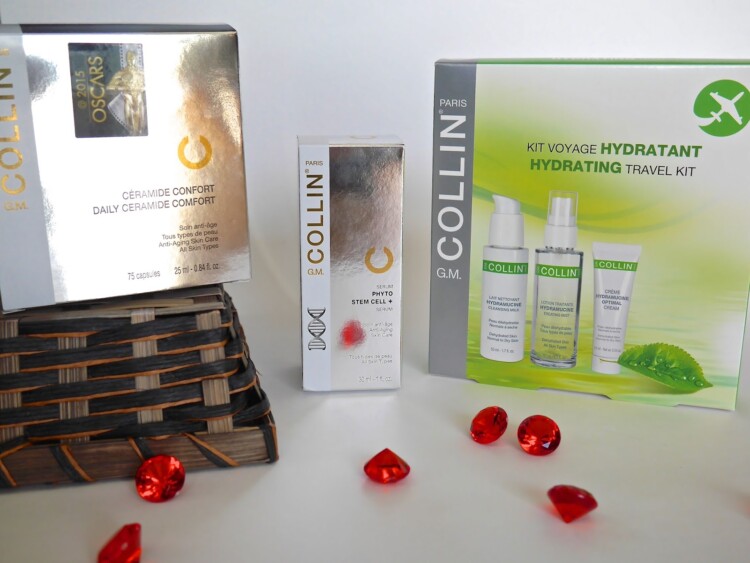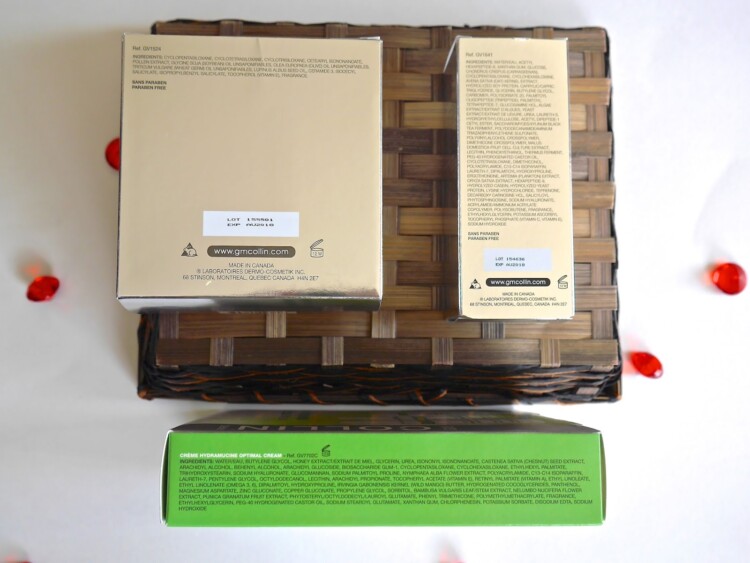 Ingredient list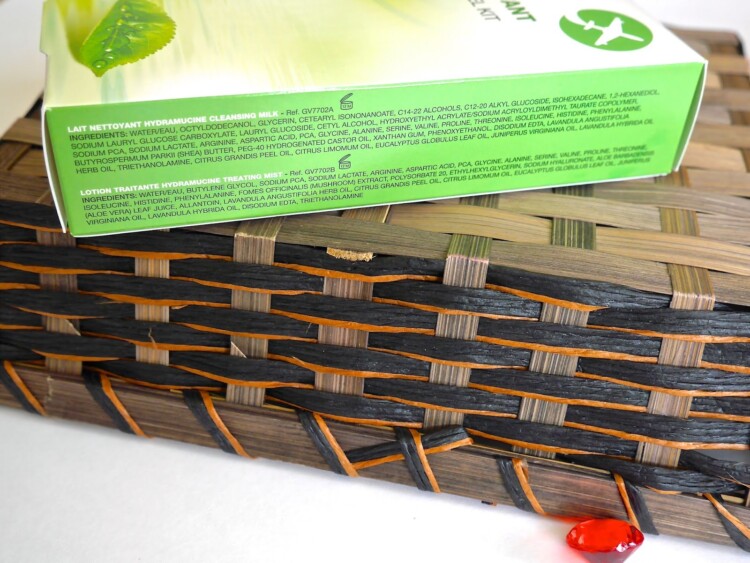 Ingredient list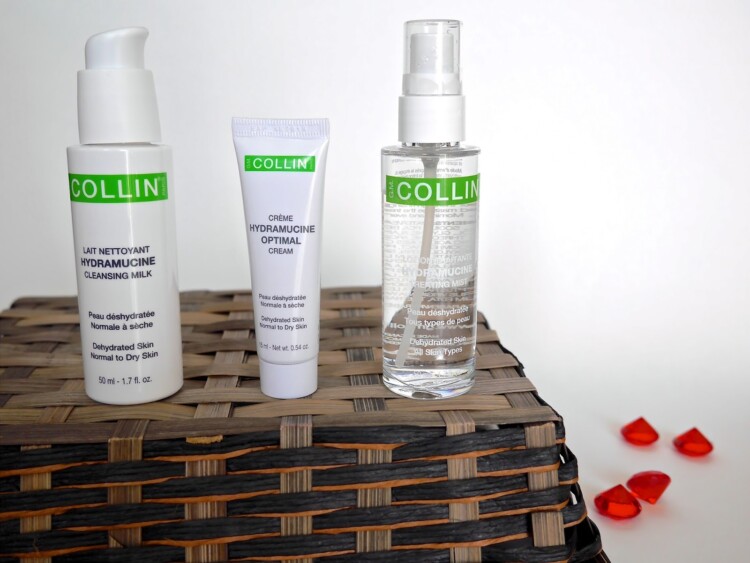 This trio consist of a cleansing milk (50mL), facial mist (50mL) and moisturizer (15mL) and is meant for normal to dry, dehydrated skin.
The cleansing milk is thicker than your usual milk cleanser and removes most makeup without any difficulties. It emulsifies with water which slides off all impurities easily. It also removes eye makeup but I struggled a little with mascara but it's not a concern for me because I usually remove my mascara with micellar water. It does have a pleasant scent to it (both facial mist and moisturizer have the same scent), almost herbal and very spa like but with my vocabulary limited to a two year old when it comes to describing scents, that's the best explanation I could come up with.
I am usually not a huge fan of facial mist because I am very old school and much prefer to use a cotton pad however, this mist is very fine so I actually enjoy using it. This instantly hydrates and preps my skin for the moisturizer.
Now to the not so good, unfortunately I am not a fan of this moisturizer. I find it to be too light for my dry, dehydrated and mature skin and I need something heavier. My skin felt dry within a couple of hours of application which is very unusual so this moisturizer was a pass for me. Even when I apply the serum or the ceramide capsule beneath it, my skin will feel dry after 4-5 hours and I actually had two dry spots on my face. Unfortunately because this moisturizer was too drying for me, I had to replace it after a week of usage with my old go-to Avon moisturizer for the day and in the evening, Neostrata Anti-Aging Gel with Fruit Stem Cells* (reviewed here) for this review.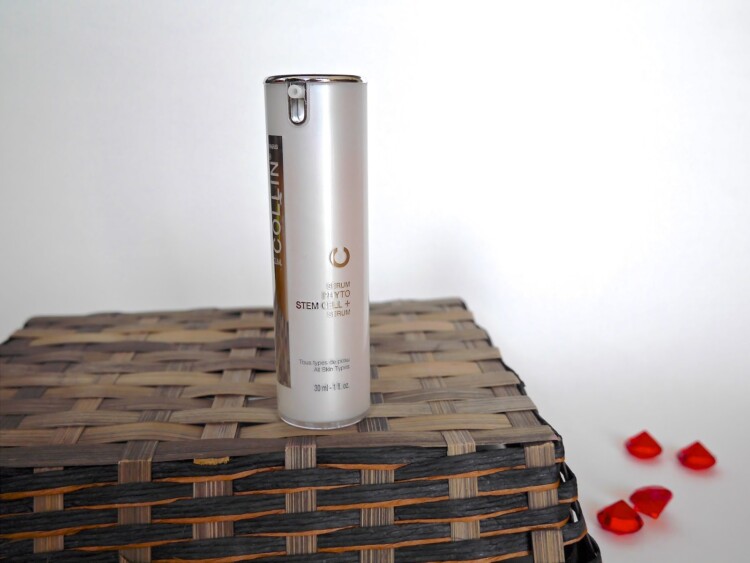 I'm going to get right to it; this is a great serum but it's not without fault. The texture is light but creamy and it absorbs quickly into the skin. I love how it evens out my skin leaving it looking bright, plump and fresh.
But…
The smell. Oh yes, The.Smell.
Upon application it smells like a fresh plant but as I continue to massage it into the skin, the fresh scent somehow dissipates and it's followed by a very fishy smell. Don't ask me why this serum went Dr. Jekyll and Hyde all over my ass but it did. The good thing is the fishy scent doesn't linger because it disappears as soon as the serum absorbs into my skin but dang, it did suffocate my nostrils for a second or two.
Looks familiar? This is so similar to the famous Elizabeth Arden Ceramide Capsules Daily Youth Restoring Serum which I have been using on and off for 3 years now. I actually have an almost full jar of it which I have not used because I have been on full throttle with testing skincare but I absolutely adore the Elizabeth Arden capsules. They are one of the main reasons why my skin has been in their absolute best for the past 3 years. I don't use them often (once or twice a week) as I don't want my skin to get used to it but I always have them in my skincare arsenal.
And I never ever thought I would meet another that would knock it off the throne.
Meet GM Collin Ceramide Comfort*.
The texture is slightly thicker than Elizabeth Arden and it's like a hybrid of oil and gel. I get two usage out of every capsule and I have been using it three times a week for the past month. It has a soft pleasant scent to it and I do need to massage it for a good 10 seconds for it to be absorbed into the skin. It leaves a very smooth feeling to the skin, almost like I'm wearing a makeup primer.
I don't think my face has ever looked and felt so hydrated, soft, smooth and most importantly healthy. The first time I used this, I walked up to my husband and told him I couldn't stop touching my face. I probably creeped him out a little because he turned and walked away from me. Oh well…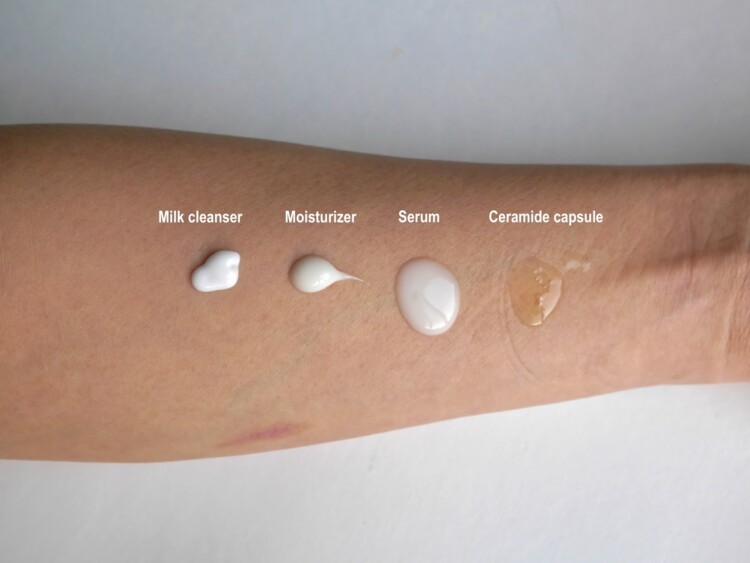 GM Collin really took me by surprise at how brilliantly some of its products transformed my skin. I wish it is more well known by the general public as I have never even read about it before they came in touch with me. Another thing to note is they are only sold in spas which makes it a little harder for many to purchase them. If you are looking to amp up your skincare routine then I highly recommend checking out GM Collin and you can find the nearest spa located to you by clicking here.
*I received this product for free but my thoughts and opinions are 100% unbiased, honest and my own. There is no place for any sort of BS here.