An email from the very lovely Cecilia Moyer landed in my inbox in early March informing me of the launch of Beautycounter in Canada. If you are like me who was completely unaware of the existence of this brand then I invite you today to join me on a journey to get to know this amazing brand which has a cult like following. 
Beautycounter offers high performing cosmetics and personal care products while only including the safest ingredients after rigorous ingredient screening process.
From Beautycounter:
"There are more than 80,000 chemicals on the market today. Many don't have any safety data. This is particularly true of those used in the skin care and beauty industry. Only about 10% of the 10,000 chemicalscommonly found in personal care products have safety data. The European Union bans over 1,400 ingredients from its personal care products. Canada has banned less than half that amount. At Beautycounter, we've banned more than 1,500 ingredients, setting a new health and safety standard while ensuring our products perform, and are as indulgent as any luxe shampoo, lipstick, or oil in the market."
Cecilia kindly sent me a few things to try and I have been religiously using them almost everyday for the past three weeks so let's see how they each performed.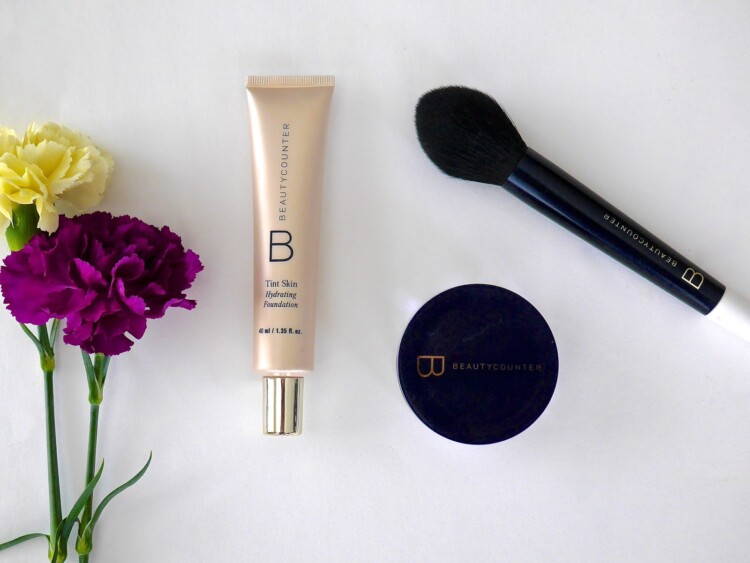 TINT SKIN HYDRATING FOUNDATION* ($51.00CAD)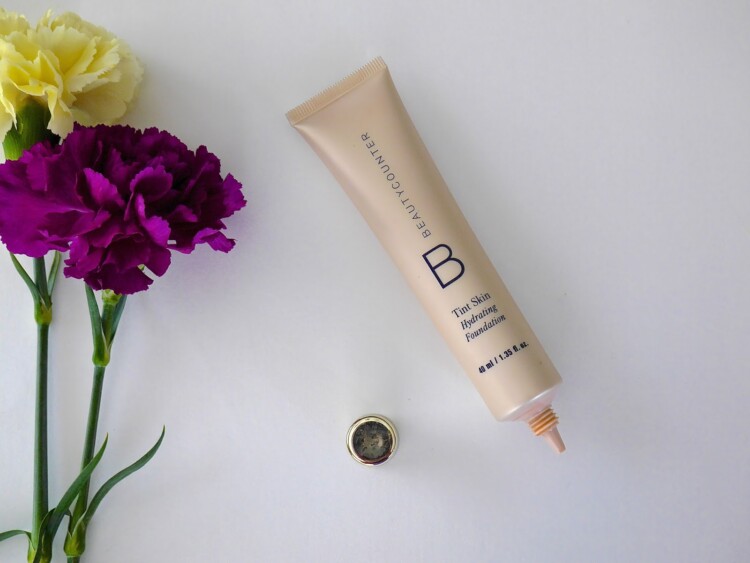 Ingredient list (click here)
You guys know how much I love my light coverage and dewy finish base products and this is all that and more. There are 8 shades ranging from very light (Porcelain) to dark (Mocha) so there is an option for darker skin lovelies. I chose the shade Sand* which has a strong yellow undertone in it and matches perfectly to my skin tone.The texture is light, almost watery, blends beautifully and leaves the most radiant, natural glow to my face. I love using Wayne Goss brush no.1 to buff it into the skin and it gives the most natural finish. It doesn't transfer easily, doesn't settle into my ever expanding pores and last 7-8 hours without primer on my dry skin.
I find the coverage to be build able to a light-medium but on most days I only use very little to give a touch of boost to my skin which is how I like my base to be. This didn't cause me to break out and I don't find it drying on my skin. The best part? This beautiful foundation comes in 40mL instead of the usual 30mL.
MATTIFYING POWDER* ($45.00CAD)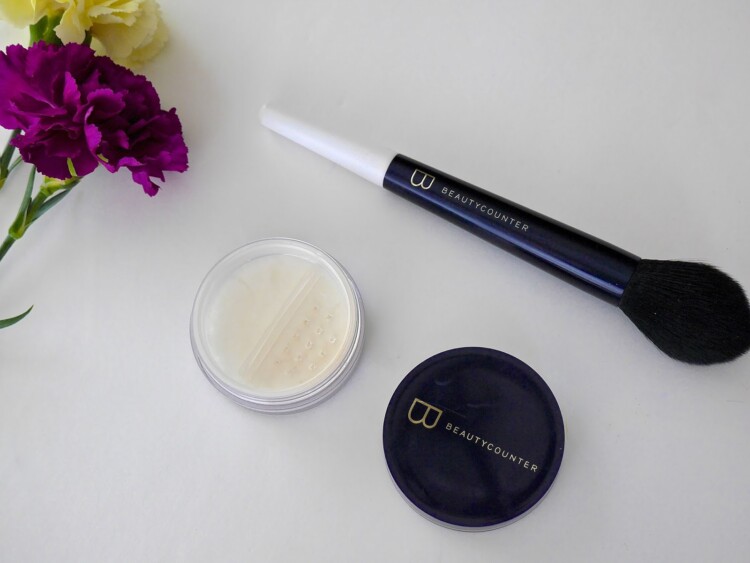 Ingredient list (click here)
I generally am not a fan of powders, it doesn't matter if they are loose or compact, I am not a fan of them because they usually look horrid and enhance the dry patches on my face. #dryskinproblems 
Recently I have been more open to trying powder products as I have had great success with Hourglass Ambient Lighting Powder in shade Dim Light (don't you hate it when your skin falls in love with a bloody pricey product?!!) so I opted to try this Mattifying Powder*. It's a translucent loose powder that is supposed to blend invisibly into the skin, absorb shine and the one that caught my eyes…reduce the appearance of pores.
I'm like a moth to a flame whenever I see something that promises to reduce the appearance of pores.
This powder is very finely milled and it feels like silk in between my fingers. It blends in to the skin beautifully, leaving no traces behind and does a great job at setting my under eye concealer. It doesn't settle into my fine lines nor does it highlight them. Now about reducing the appearance of pores…I'll let you judge it yourself with the picture below.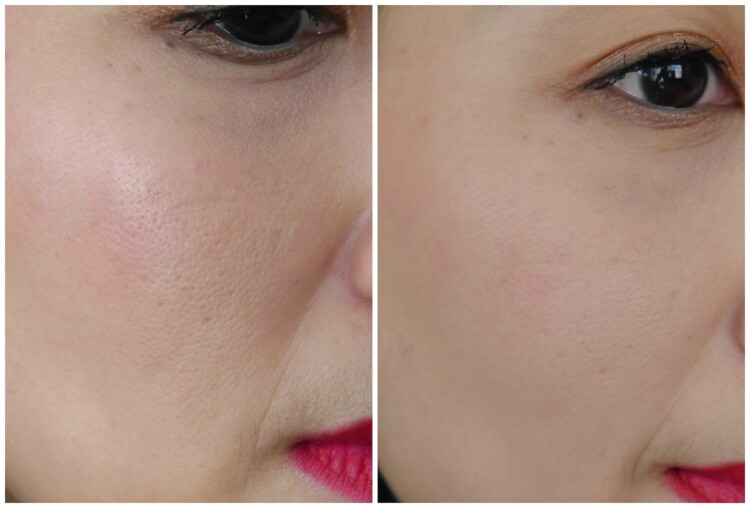 I only use a very light dust of the Mattifying Powder* over the cheeks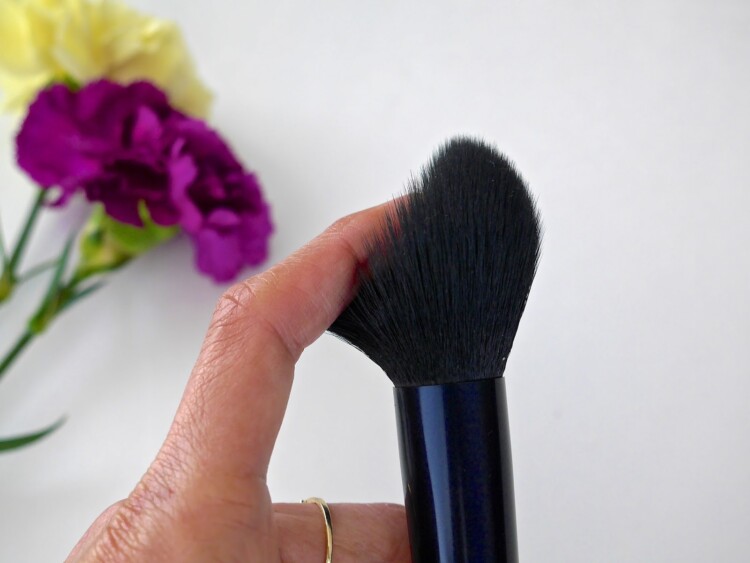 "Made from soft, animal hair-free taklon bristles. Taklon is a synthetic polyester derivative fiber that is soft, smooth and void of any allergens. Taklon is widely used as the allergy-free, cruelty-free alternative to animal hair."
I was most excited about this brush because it's not easy to find a large synthetic powder brush like this that is not scratchy. This powder brush is pretty dense and it picks up the loose powder easily however, I am not a fan of using it with compact powder as it tends to pick up too much product if I use anything more than a light tap. I had such high hopes but alas it's a touch scratchy on the face. Now don't get me wrong, this is not a bad brush by any means but at the price of $47.00CAD, I was expecting it to be perfect.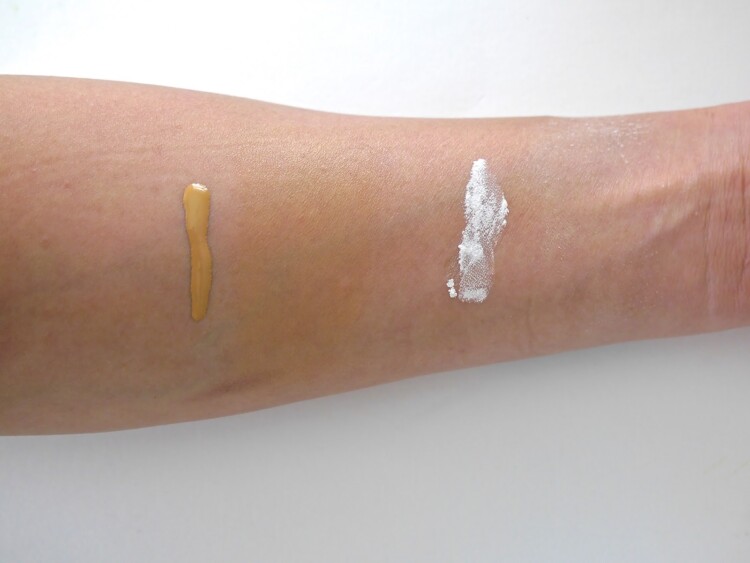 This was a great introduction to Beautycounter however, I did find it a little strange that they didn't release one of their best selling products, Lip Sheers. Nevertheless, I am really impressed at the quality of the products and they also have a huge range of skincare and personal care. I'm definitely looking forward to trying more from the brand.
Check out and get to know Beautycounter missions and products by clicking here.
*I received this product for free but my thoughts and opinions are 100% unbiased, honest and my own. There is no place for any sort of BS here.