Recently I was contacted by a few online stores requesting me to write a feature post to promote their store, in return I would be properly compensated for it. The lure of being paid for a post is very tempting, so tempting it was that I actually agreed to one of these offers. Somehow, somewhere, after my brain fart has cleared, I suddenly had the urge to research on all these online stores that had reached out to me. Lo and behold, the reviews on them were scathing or in other words, scammers. I politely backed out on the one which I had agreed on but on the others, I actually replied stating that I do not do paid post but they could send me something from their store and I can do a whole post about the quality, delivery and of course, customer service. The answers I received were expected, short and brief…sorry, they don't work on such terms. Now I don't know about you guys but for me, if you are honest and am proud of your products then you wouldn't mind sending something for review. Or maybe it's really just me… But the one thing for certain, I will never be able to forgive myself if I promote a dodgy site and it led to one of my readers to be scammed. So imagine my surprise when I was contacted by Jane from eshakti.com asking if I am interested to choose something from their store and they will deliver it to me for free. All they ask in return was a honest review about the site, delivery efficiency, clothing quality and for me to show how I style it. And my first thought was why the hell not? eshakti.com is the only online women's fashion apparel company that offers sizes 0-36W and customization. So just how detail is the customization that they offer? Well, let me show you. The site offers 2 types of customization, you can either choose a generic table (Picture A) or you can be more specific (Picture B).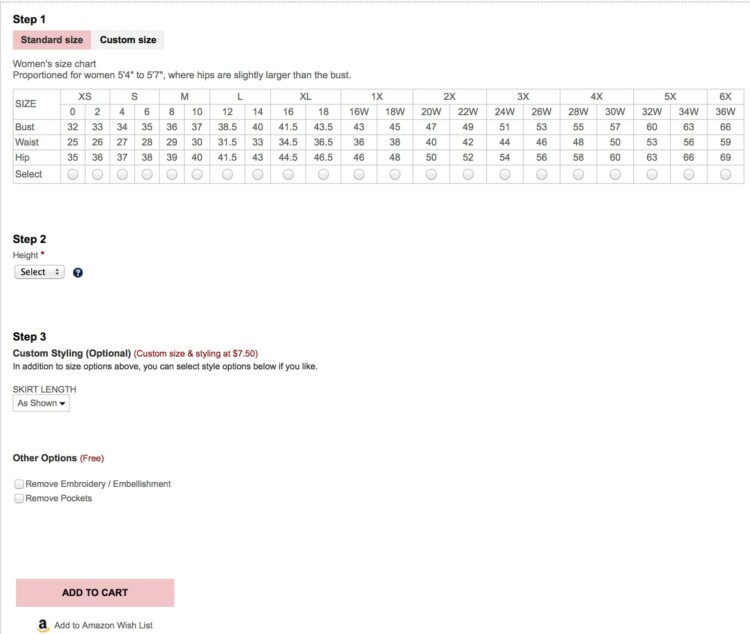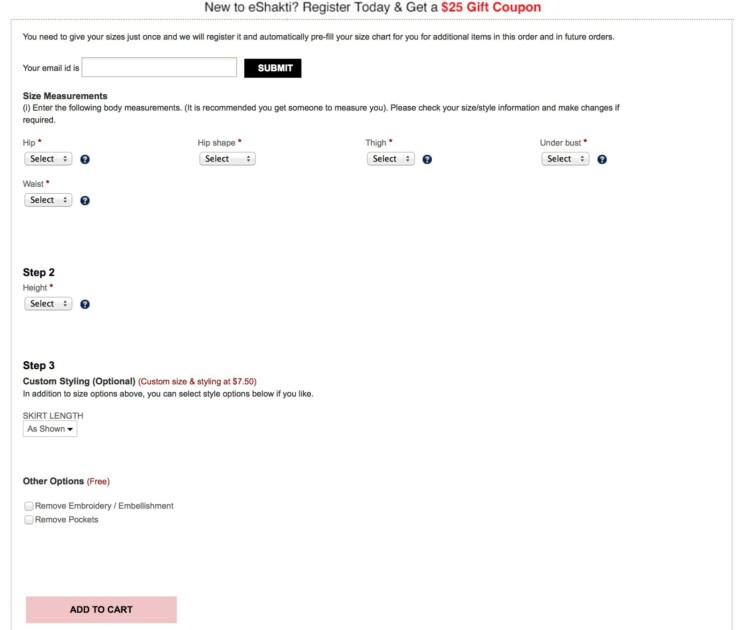 After much browsing, thinking, choosing, changing my mind, choosing again; wash rinse and repeat the same process a hundred time (I'm a fickle minded woman, don't judge), I finally settled for the skirt below. Why? Because the tiny embroidery details will be a good quality test.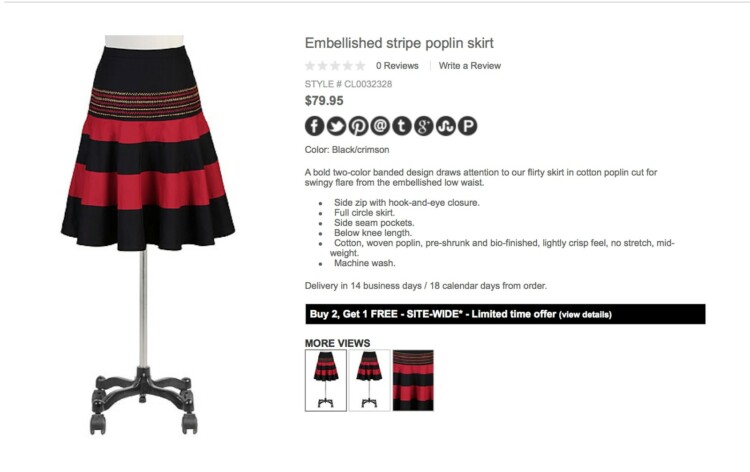 I placed my order on 29 September, received the shipping confirmation on 9 October and finally received my parcel by DHL on 15 October. Now let us get to everyone's main concern when it comes to online shopping…product quality. I'll let you be the judge of it.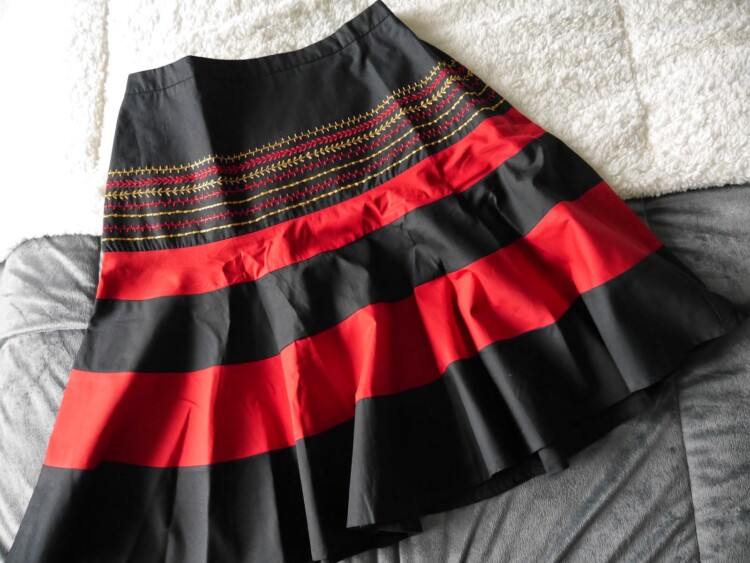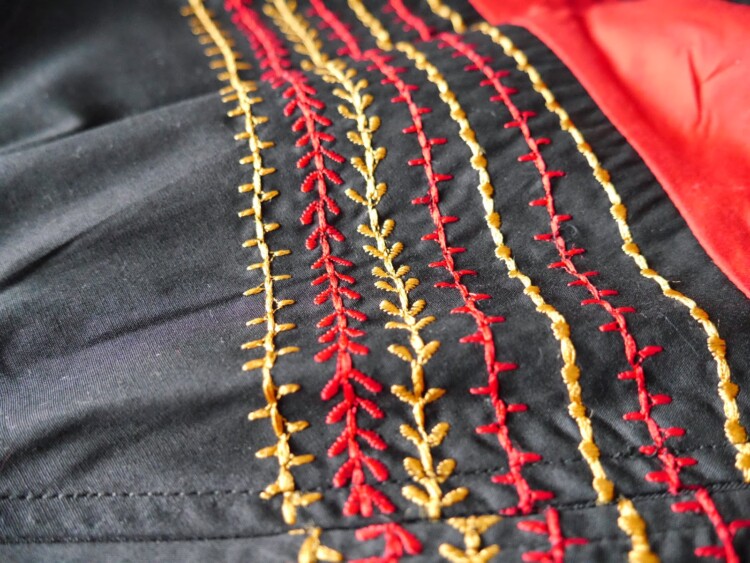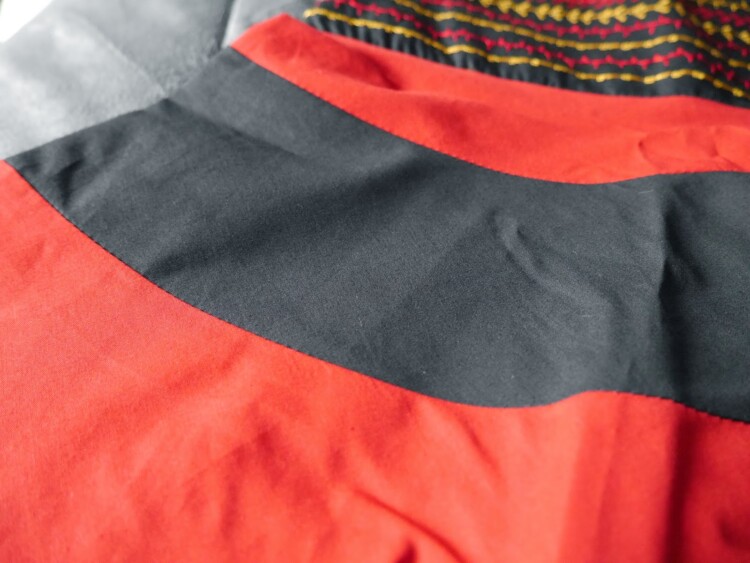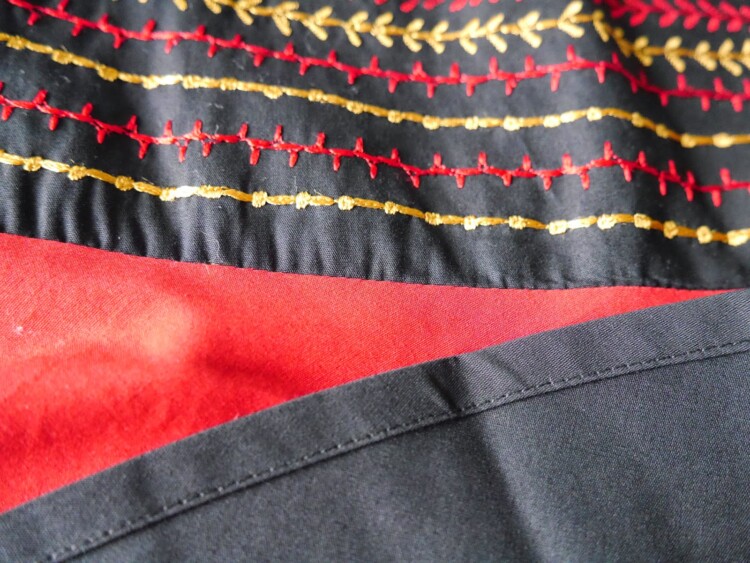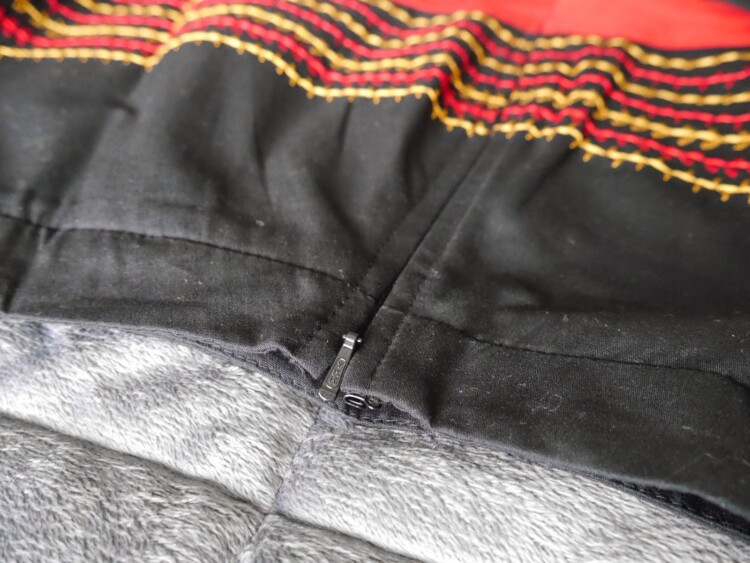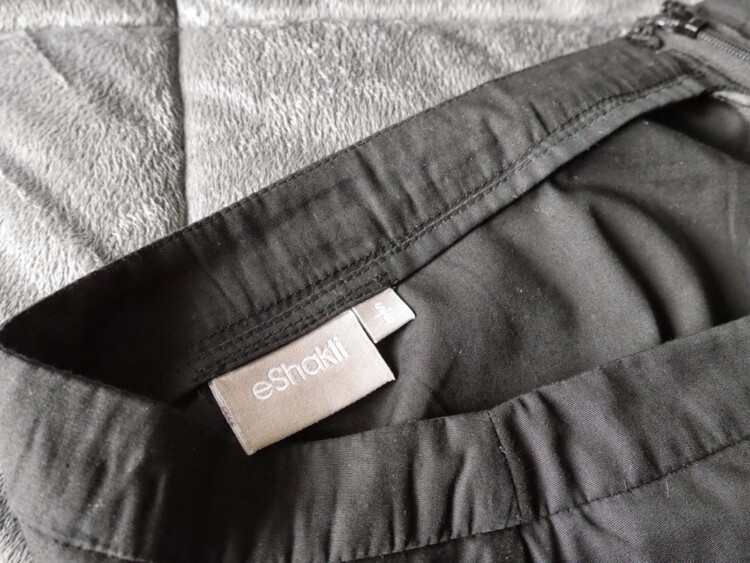 The skirt is made of 100% cotton and the stitches are immaculate. The embroidery details on the skirt are also neat and very well done. I am also pleasantly surprise to see that they used a good quality YKK zipper on this skirt. It did not tug and zipped smoothly. I requested for eshakti.com to remove the original pockets and for the skirt to be above the knees. The pockets were removed as requested however, the skirt is slightly longer than I thought. It was also slightly larger but that was my own fault, not theirs. I requested 28 inch waist on the website instead of my real 27 inch because years of ordering clothes online and being disappointed with sizes arriving a little too small has made that into a habit. Well, that and maybe that extra large fries that I love with my McDonald's meal…. I am pleased to say that the sizes came exactly as requested so please key in your real size.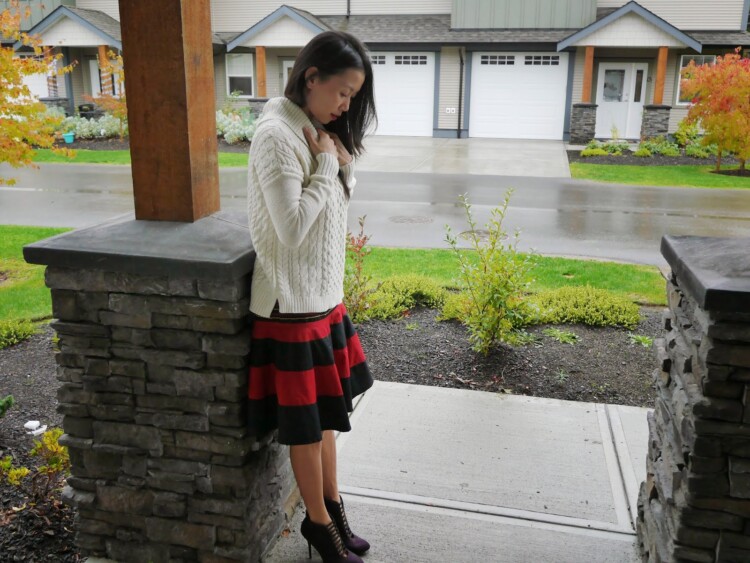 The weather has changed and it has been raining mad every day so I love pairing a warm cosy sweater with the skirt. I honestly love the skirt, the colour is bright and it's just blooming lovely! eshakti.com really did deliver on both quality and customer service. I am happy with the way they updated me with both confirmation and shipping emails. If you need a new online clothing website to try then I do recommend eshakti.com and I am planning to purchase a couple more clothes from in the near future! eshakti.com has been kind to provide a coupon code "reflectionofsanity" exclusively created for my readers to get 10% OFF and it is valid from 16 October 2014 – 16 November 2014. *Disclaimer: I was NOT paid for this post but received the skirt free. All opinions are 100% honest and my own.