Are you a believer in second chances? Or are you someone who 'wrong me once and I'll kick your butt next time'? I am actually the latter or as hubby said, I don't know the meaning of 'get over it' and this attitude of mine gets worse as I get older.
Honestly, I'm not as bitchy as it made me sounds; I just have no patience for bullshit. I also have no patience for people who whine and make excuses all the time, fake friends, selfish pricks and Tom Brady. I jest about the last part…okay, maybe not.
But sometimes, in very rare and special occasions, second chances are deserved to be given. In my case, I'm glad I decided to revisit the CeraVe Skin Renewing range instead of completely writing them off.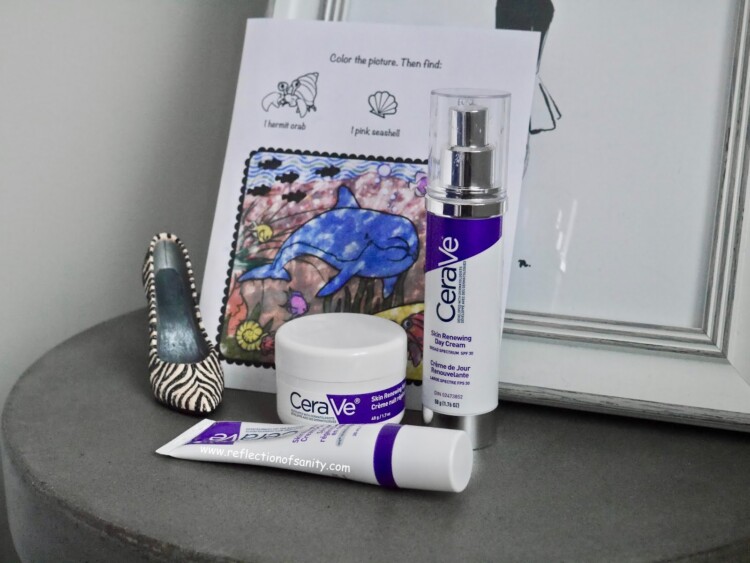 I was very kindly sent Skin Renewing Day Cream SPF 30*, Skin Renewing Cream Serum* and finally, Skin Renewing Night Cream* end of last year so I had this trio for quite some time. Not going to lie, I tested them in December for 2-3 weeks and I hated both moisturizers but adored the serum. My skin became dry and flaky because the moisturizers were too lightweight so I decided to put all the products aside and test them again when the weather warms up. Now that the sun has been shining, the temperature is no longer in the negative; these products are definitely performing much better for my dry-normal and mature skin. CeraVe Skin Renewing range is rich with 3 essential Ceramides, Cholesterol and Hyaluronic Acid and all three products are without fragrance. Both serum and night cream also contain Retinol, Shea Butter, Vitamin E and Niacinamide while the day cream has Tetra-Hexyldecyl Ascorbate (Vitamin C).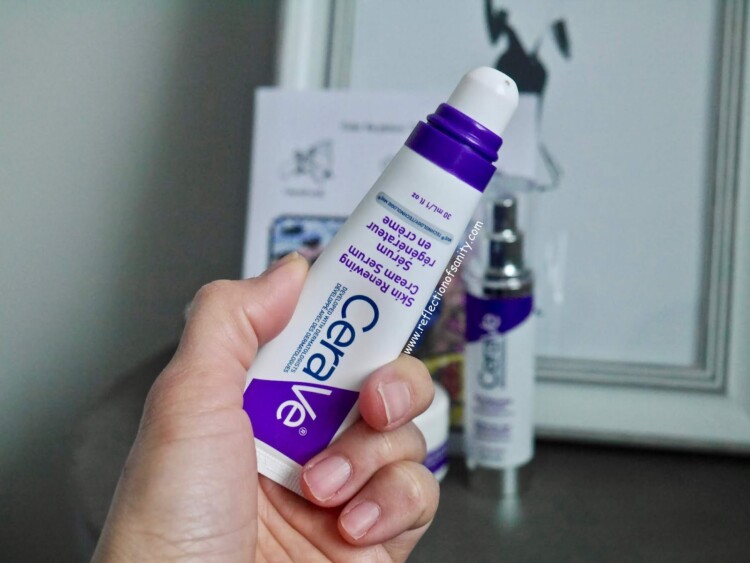 This beautifully formulated serum is my favourite out of the trio. The texture is a lightweight lotion which absorbs almost instantly without leaving any residue or tackiness. All my moisturizers and facials oils layer well over it and over time, my skin looks so much healthier in appearance. My smile lines are softened, my pores look more refined and my skin is radiant.
Repurchase? 110% yes!
SKIN RENEWING NIGHT CREAM*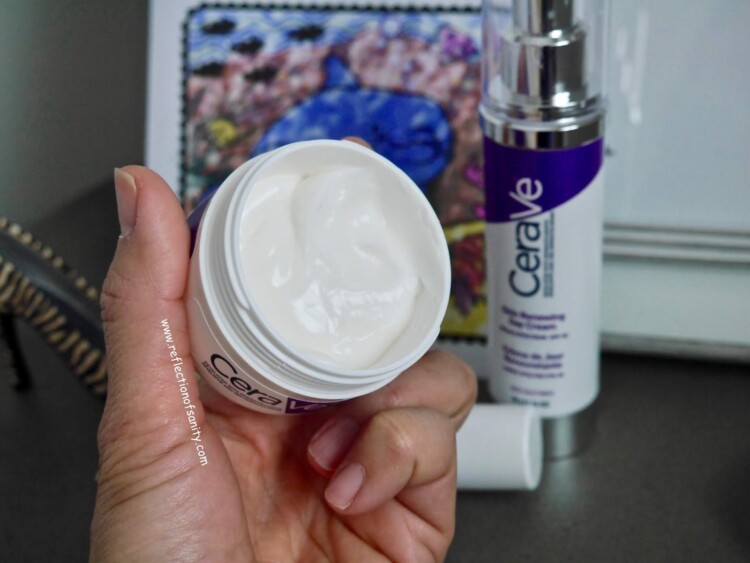 This cream was definitely not hydrating enough at the peak of Winter but now that the weather has warmed up, my skin is appreciating it more. It has a whipped thick creamy texture and just like the serum, it applies smoothly and absorbs quickly leaving now tackiness or residue. It leaves my skin feeling and looking plump, soft and smooth and I see myself loving it more especially during Summer.
Repurchase? Maybe, but I am extremely fickle with my moisturizers but I do see myself repurchasing it in the future.
SKIN RENEWING DAY CREAM SPF30*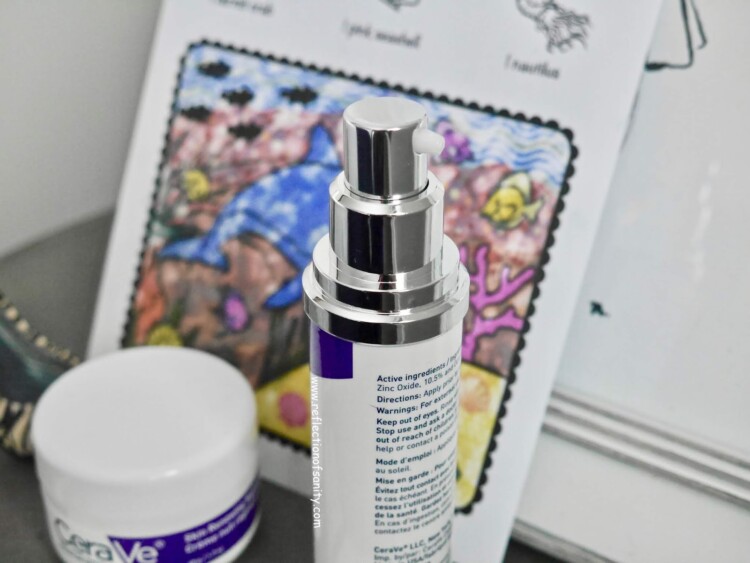 I am truly on the fence about this moisturizer; the texture is very thick and silicone-y, if I apply too much it will leave a slight white cast and it's definitely not hydrating enough for me. I also struggle with it balling up over some of my skincare and under some of my primers and foundations so it has been quite the struggle to make it work. I do see myself liking it better during Summer time when the weather is crazy hot and I wear little to almost none makeup but for any other seasons, it's a no-no. Repurchase? Uhmm, no.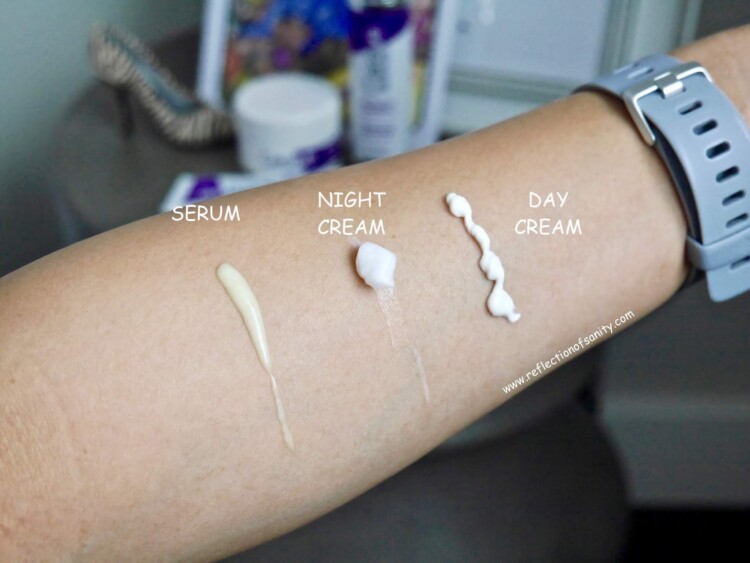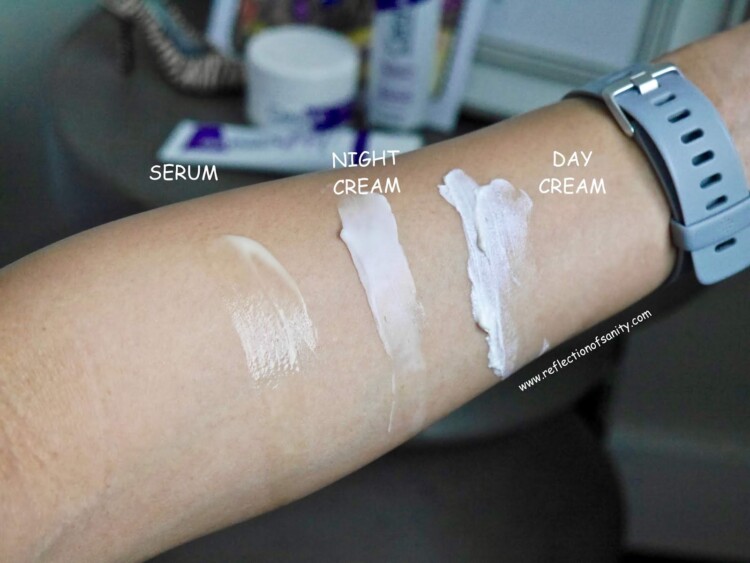 CeraVe Skin Renewing range has a lot of potentials if the texture is what you are looking for. I personally need something more emollient and richer but that's because I have dry-normal and mature skin. Their packaging is brilliant especially for the serum and day cream and the products have a good ingredient list. I definitely discovered some favourites from this range and next on my list to buy and try is their eye cream which has been getting really great reviews. Anything catches your eyes from this range? *Products marked with * were received for free but my thoughts and opinions are 100% unbiased, honest and my own. There is no place for any sort of BS here.