Palmer's is a brand that has a permanent place in our household. My mum and I have been using Palmer's ever since well, pretty much as long as I can remember. The stretch mark body lotion was my best friend throughout both my pregnancies and I strongly believe it's one of the main reasons why I don't have any stretch marks on my body.
So when the opportunity came for me to trial 
Palmer's Cocoa Butter Formula Anti-Itch Skin Care Package
, how could I even say no? I was kindly sent 
Palmer's Cocoa Butter Formula Soothing Oil for Dry, Itchy Skin*
, 
Moisturizing Body Oil* 
and 
Cocoa Butter Lotion*
.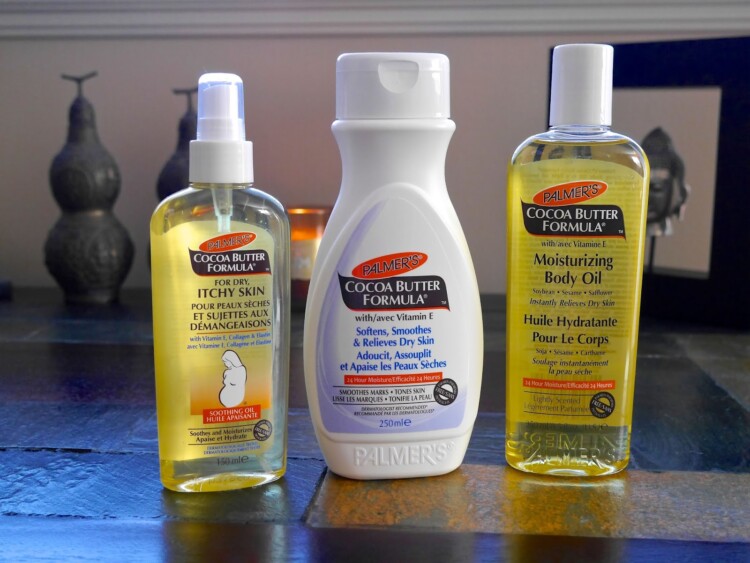 I'm not going to fluff around and waste anyone's time by beating around the bush, this trio is heaven sent for dry skin. Even if your body doesn't suffer from dry skin in the colder seasons (wtf is wrong with you?!), this trio is an amazing, budget friendly way to keep your skin soft, smooth and supple.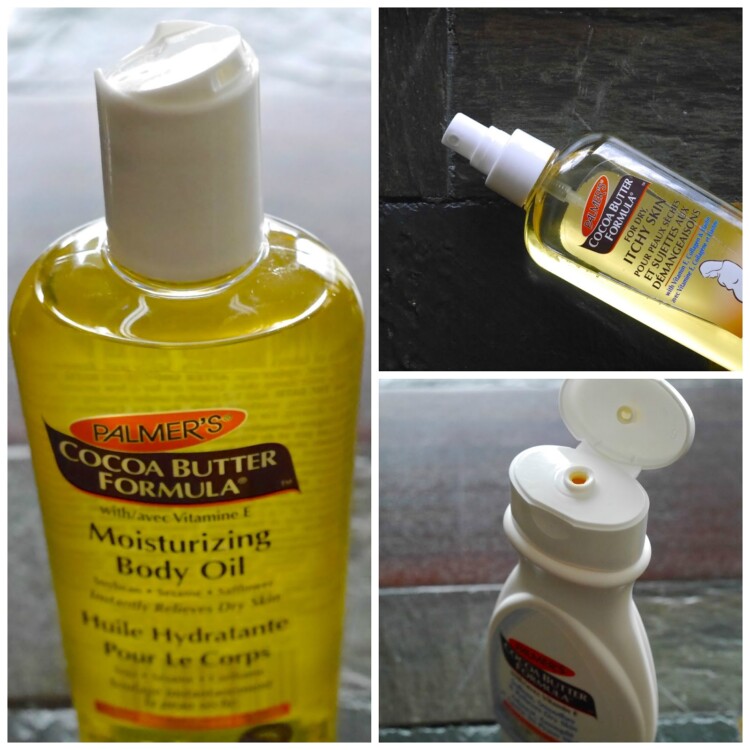 Let's talk about my favourite of the bunch, the Moisturizing Body Oil*. Now I have used many different types of body oil over the years however, this is the first body oil that made me want to touch my skin all the time. Nothing perverted of course but this leaves my skin so soft and smooth unlike any other body product that I have ever used.
If you're worried that this will leave you feeling greasy then rest assured that it doesn't. I only need a little each time and the oil absorbs within a few seconds of massaging it into the skin. You can also add one or two capfuls of this oil into your bath for a decadent pampering time.
Next up, Cocoa Butter Lotion* is something that I am very familiar with. As I said earlier, the cocoa butter lotion for stretch marks was my go to body lotion during both my pregnancies and this is very similar to it. The only difference is I find the texture of this lotion to be much thicker but it absorbs into the skin quickly and doesn't leave any residue to the skin. Best part? Not only does it do a great job at keeping my skin moisturized, it also smells wonderful…so wonderful that Mr. Platt asked what I was using because it's making him crave for a vanilla cupcake.
Last but not least, Cocoa Butter Formula Soothing Oil for Dry, Itchy Skin*. The texture of this oil is lighter than Moisturizing Body Oil* but it performs equally well. I did suffer from dry itchy rashes forming on my elbows and this oil helped me with the problem. I applied this oil twice a day on my elbows and the rashes were gone within a few days. However, I'll have to say that I am not the biggest fan of the packaging, the spray nozzle is a little hard to press and it gets a little messy. The first time I tried it, the oil sprayed onto the bathroom mirror and floor and it wasn't pleasant to clean. Frankly, it's not a deal breaker and I just need to spray it into in my palm instead of body.
GIVEAWAY
And now you will get the opportunity to enjoy Palmer's Cocoa Butter Formula Anti-Itch Skin Care Package too! One person will win Palmer's Cocoa Butter Formula Soothing Oil for Dry, Itchy Skin,  Moisturizing Body Oil and Cocoa Butter Lotion.
To participate is simple, just enter via Rafflecopter below and there are ONLY TWO MANDATORY ENTRIES.
This giveaway is CANADA ONLY and will run for one week. The winner will be selected at random by Rafflecopter and will be announced and contacted within 48 hours. Winner will have 48 hours to respond before I choose another winner. The prize will be mailed to the winner by Palmer's Canada.