Graydon is a brand that I have featured on here multiple times and every time I claimed that I have found my favourite product from the brand, I am surprised by another new brilliant product. This time the award goes to Super Sensitive Skin Stuff.
Rest assured this award isn't followed by a long lecturing speech on how to be a better human being. Don't get me wrong, I strongly believe that we as humankind desperately needs to do and be better but I don't need someone who has a different reality of life preaching about it to me.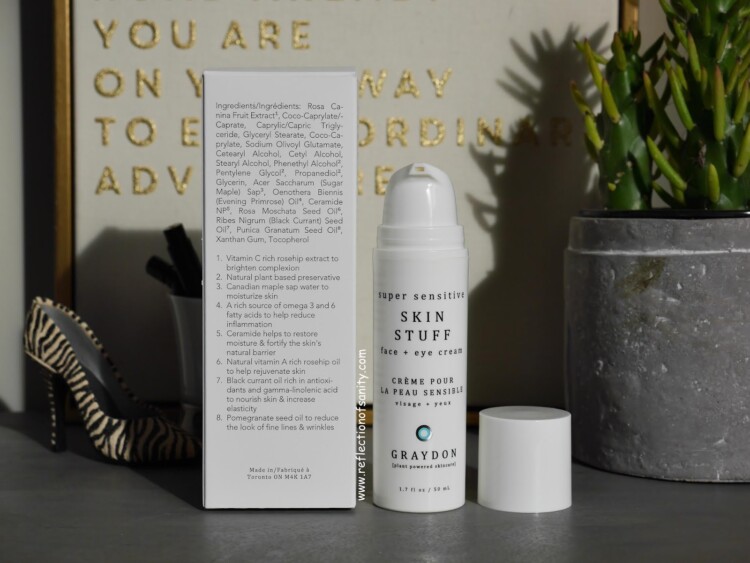 Back to Super Sensitive Skin Stuff, if you follow me on Instagram then you know I have been singing high praises about this moisturizer. I have been using it twice a day for almost a month (occasionally swapping it for Graydon Berry Rich Cream or another moisturizer to see how much my skin misses it) and the verdict is in, my skin absolutely loves it!
It's refreshing to see that Graydon doesn't make any extraordinary claims about it, other than to support the renewal of the skin's protective layer and to help minimise water loss. It's formulated without essential oils or fragrances and is vegan and cruelty-free. The ingredient list is short and sweet and the best part, I am able to read and understand most of it.
Rosa Canina Fruit (Rosehip) Extract, *Coco-Caprylate/Caprate, *Caprylic/Capric Triglyceride, *Glyceryl Stearate, *Coco-Caprylate, *Sodium Olivoyl Glutamate, *Cetearyl Alcohol, *Cetyl Alcohol, *Stearyl Alcohol, **Phenethyl Alcohol, **Pentylene Glycol, **Propanediol, Glycerin, Acer Saccharum (Sugar Maple) Sap, Oenothera Biennis (Evening Primrose) Oil, Ceramide NP, Rosa Moschata (Rosehip) Seed Oil, Ribes Nigrum (Black Currant) Seed Oil, Punica Granatum (Pomegranate) Seed Oil, Xanthan Gum, Tocopherol
*Vegetable wax, **100% Natural based preservative
I must say I was pleasantly surprised to see Maple Sap as an ingredient as the only other product that I am aware of using the same or similar ingredient is MayCoop Raw Sauce which I truly love. Maple Sap is said to be rich in nutrients which helps to hydrate and plump up the skin. It also contains the amazing blend of rosehip seed oil, evening primrose, black currant and pomegranate oils which are rich in vitamins A, B, C and E making it an antioxidant powerhouse. Last but not least, the addition of botanical Ceramide helps to maintain and repairs the skin barrier functions, minimizes inflammations and in time, soften signs of ageing.
The texture is a creamy and very silky lightweight lotion that spreads on the skin like melted butter. It absorbs within seconds leaving my skin feeling and looking soft and smooth. It layers beautifully with all my other products including oils and wears beautifully under makeup. It doesn't cause my t-zone to go oilier than usual and it doesn't seem to breakdown my makeup either. And yet, it's hydrating enough as an evening moisturizer without the addition of facial oil or overnight mask.
I have yet to suffer any breakouts while using this moisturizer, not even during that time of the month! Maybe it's a coincidence but it is the only new addition in my routine while the other products have been around for months.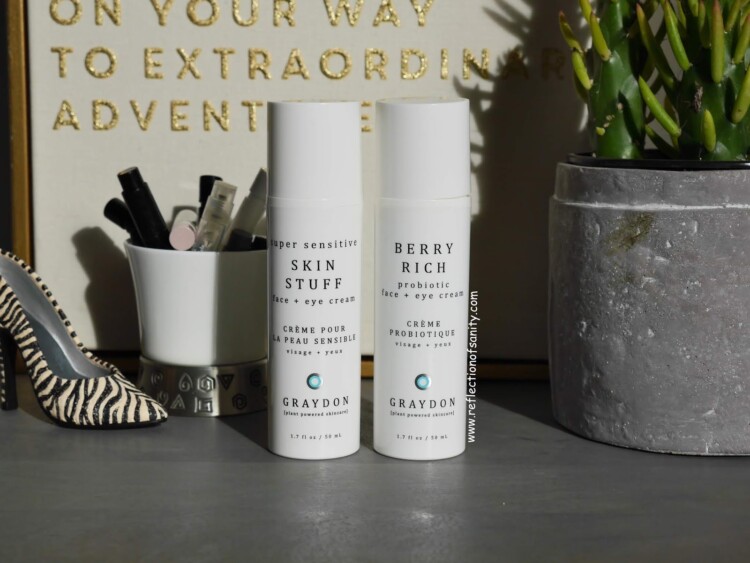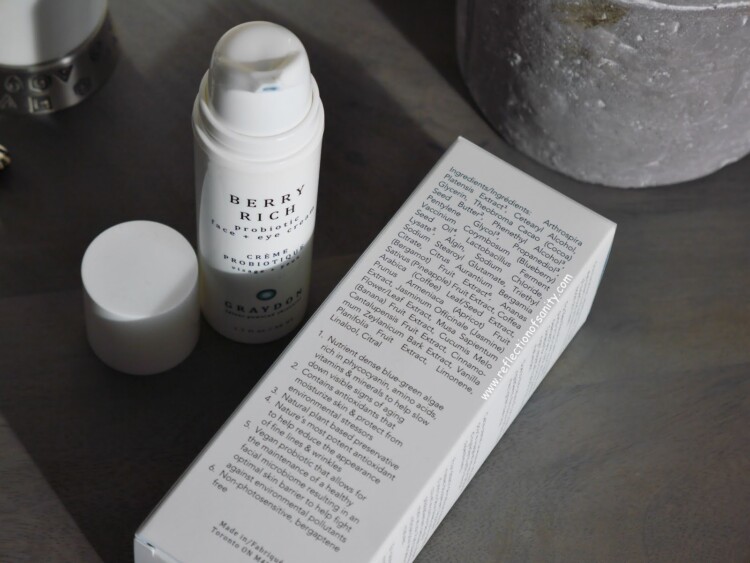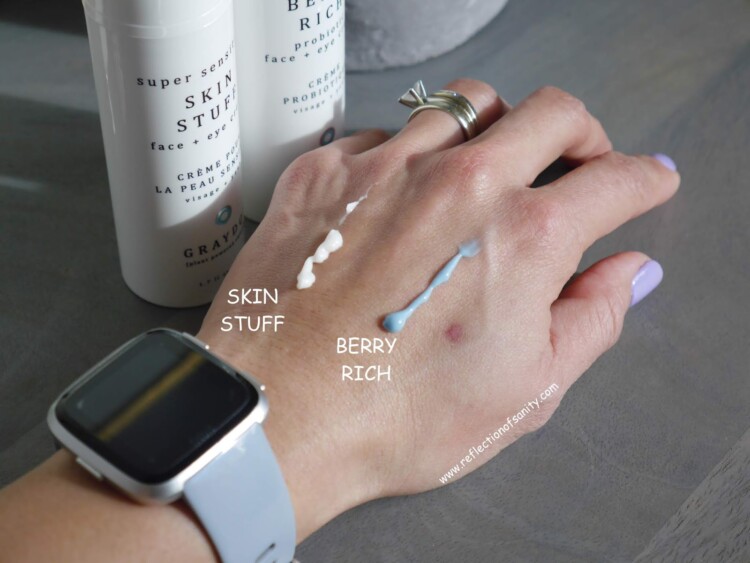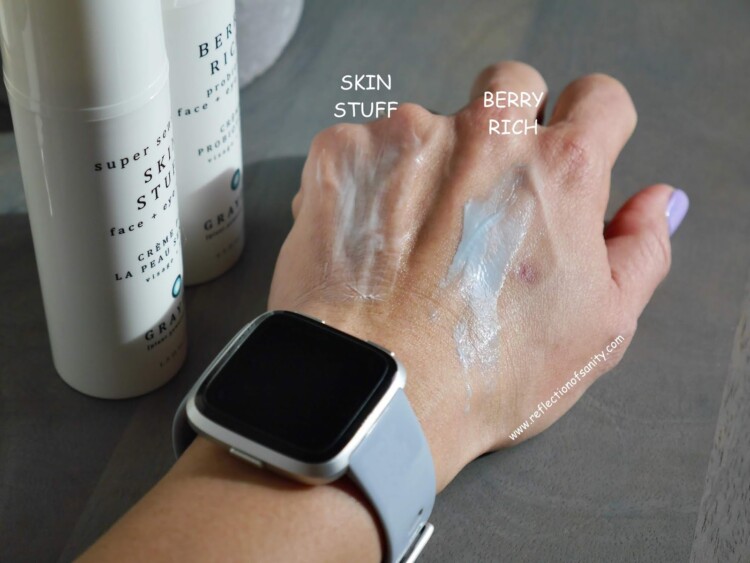 Some might wonder how does Super Sensitive Skin Stuff compares to Berry Rich Cream? To me, they both are different in many aspects. Yes, they are both very rich in antioxidants, however, Berry Rich Cream is thicker in texture (richer cream), contains probiotic and Blue Majix extract and is more suitable for very dry, dry, normal and combination skin types. I recommend Super Sensitive Skin Stuff for everyone unless you have extremely dry skin. Verdict: I love both moisturisers but if I am to recommend one, it would be hands down Super Sensitive Skin Stuff. It's beautifully formulated, has the silkiest texture and is the perfect all-rounder. *Gifted but my thoughts and opinions are 100% unbiased, honest and my own. There is no place for any sort of BS here.