I'm going to start today's post with a little story about myself…thankfully it's not an embarrassing one because no one needs to read that on a beautiful Friday morning. This is more like a confession as I haven't done one in a long time.
I am one of the most fickle minded people you'll ever meet.
And it drives Mr. Platt absolutely crazy that sometimes I wonder how did he end up marrying me? How indecisive am I? Well, in between last night's dinner and today at 4pm I had changed my mind at least 50 times on what to cook for today's dinner. I will uhmm and ahhh about something that costs $5.00 for hours and if the thing costs more than $20.00 then I will ponder on it for weeks while changing my mind about purchasing it every 15 minutes. There have been so many times exasperated Mr. Platt gave up and told me "I bought that $%#%$%#!!! thing for you so there!".
And this indecisive me continues to be this way in almost every aspect of life yes, even in my makeup and skincare. One day this product holds the holy grail status and tomorrow it's on my shit list and then two days later, it'll be the best thing ever again which is why I change my makeup products almost everyday.
Shockingly that changed with the latest Make Up For Ever Water Blend foundations, yes plural as I received two because I am in between shades. I received the shades Y315 (Sand)* and Y325 (Flesh)* and have been using both almost everyday for the past month.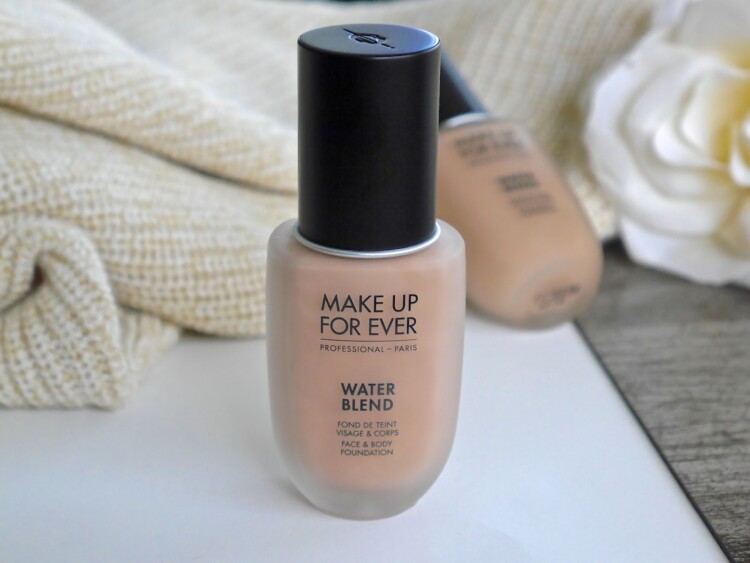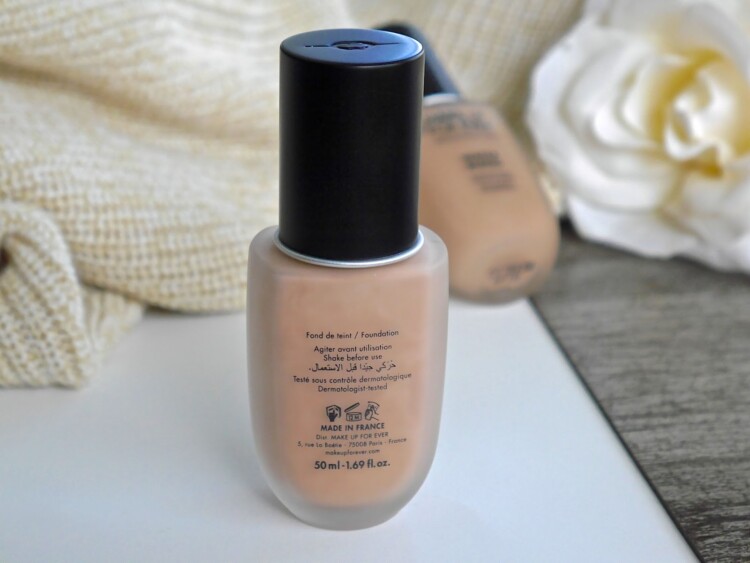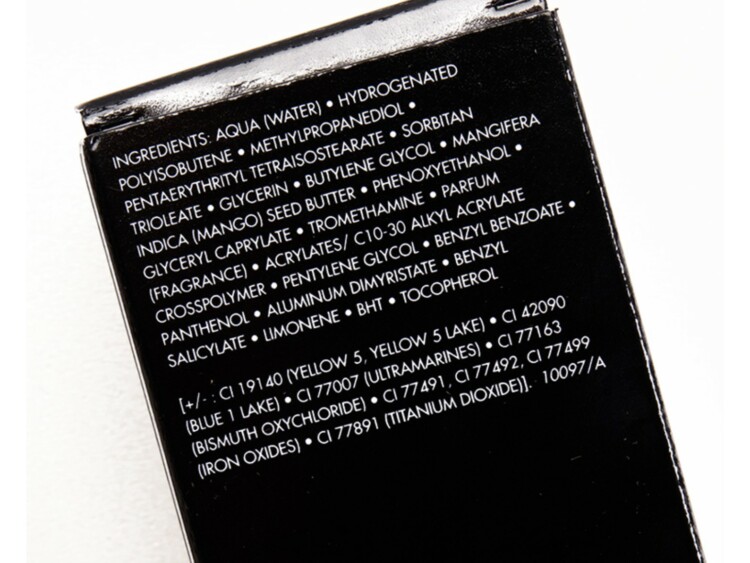 (Image source: Temptalia) *because I was stupid enough to throw away the box before taking a picture of the ingredient list
For those of you lovelies who are not aware, Make Up For Ever Water Blend foundation is not actually a new release on the contrary, it's actually the reformulated cult favourite Face & Body foundation. This new formulation is with 80 percent water, enriched with pro-vitamin B5, glycerin plus mango seed butter and is aimed to hydrate and improve skin's elasticity. It has an extremely lightweight but long lasting and transfer-proof formula (you read that right, it's trasfer-proof, y'all!) which offers a sheer but buildable coverage with a fresh and dewy finish.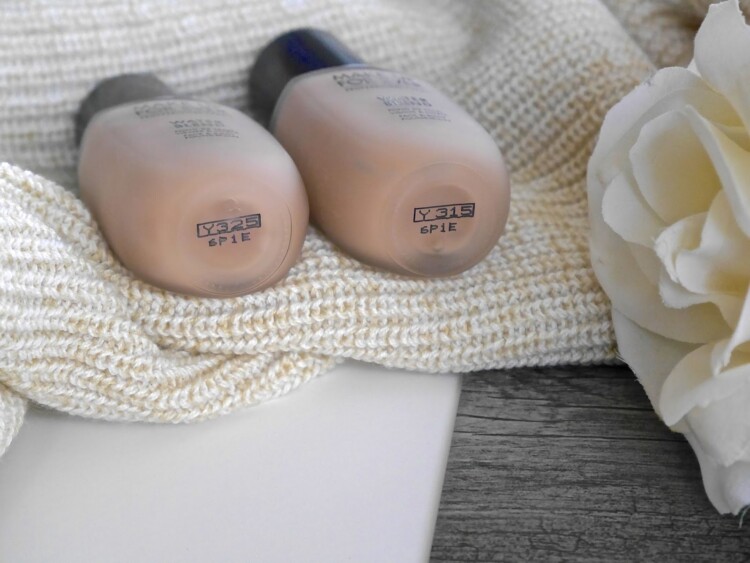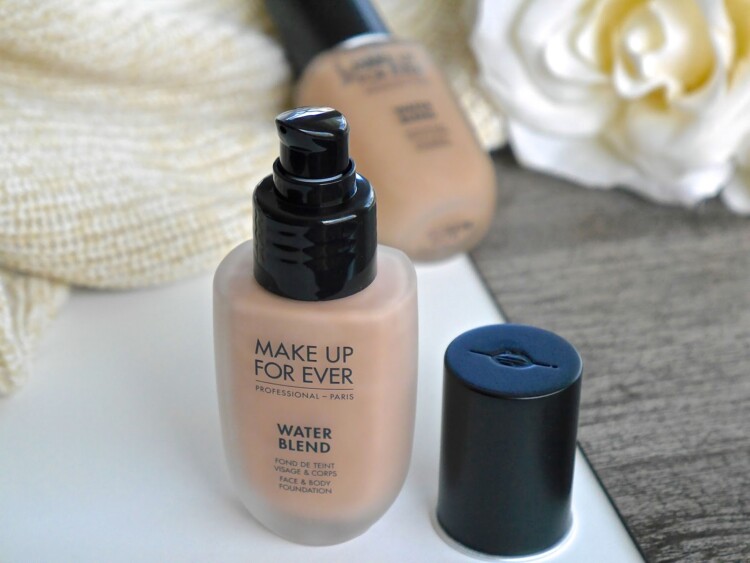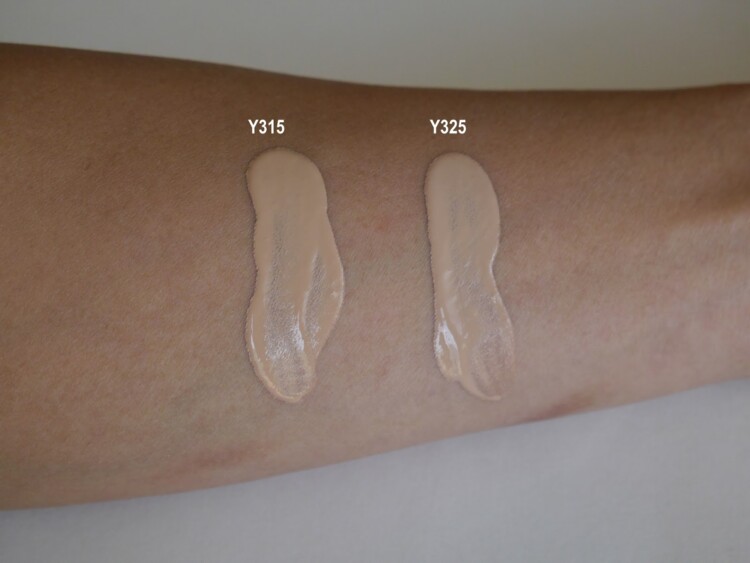 The foundation is housed in a beautiful slightly frosted glass bottle and comes with a pump. I am glad that it comes with a pump instead of the annoying pipette which proves to be a bloody mess over time. It is suggested to shake the bottle before pumping out the foundation for use and I can see why as it's mainly water.
I had to mix both shades together in order to match my skin tone as Y315* is surprisingly a tad bit warmer and yellower than Y325* which is neutral but has peachy undertone to it. Using each on its own looks a touch weird on my skin but the combination of both matches my skin tone perfectly.
The texture is very light and a hybrid between water and gel. It glides across the skin smoothly like water and I find the best way to work with extremely light textures like this is with my fingers. I highly suggest not to use a beauty blender as the foundation is 80% water so it will absorb most of the product.
Straight off the bat, I noticed that I don't have too much time to work with the foundation as once it's set, it doesn't budge. Mind you, it's also not the type of foundation that needs a lot of work with, think of it like a moisturizer as it smooths over the skin beautifully. Once it sets into the skin is where the magic happens, my skin instantly looks plump, fresh, healthy and radiant. In short? I look like I had the best sleep the night before and I have an amazing skin day.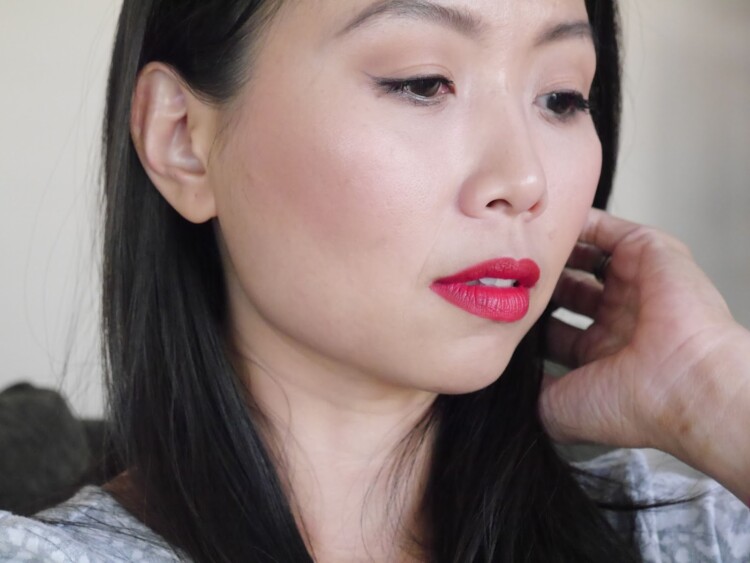 Wearing Make Up For Ever Water Blend Y315* and Y325*.
Coverage wise is sheer but it can be built up to light-medium, I don't think it's possible to achieve full coverage with this foundation. This is the closest thing to second skin that I have ever come across, you don't see the foundation sitting on the skin at all. It also plays very well with other foundations and I have mixed it with Make Up For Ever HD foundation which I dislike on its own but when mixed with Water Blend foundation, I get the same finish but with better coverage. I also mixed it with Bobbi Brown Intensive Skin Serum foundation (reviewed here) and once again, I get the same finish but with a higher coverage. If I have to be a pain in the arse and nit pick on this foundation then the only negative that I can think of is the scent. It does have a very faint perfume scent but it's not overpowering and you don't really smell it unless you shove the foundation really close to your nostril. And seriously, like why would you want to do that?! Ya freak…. I think the price is pretty reasonable considering this foundation comes with 50mL of product for the price of C$54.00. It also has a massive 20 shade selection which is almost unheard of when it comes to high end brands. If you are someone who loves foundation that looks like skin is in need of a foundation that hydrates your skin instead of sucking out the moisture or need your base to last the whole day without transferring or melting then I highly suggest checking Make Up For Ever Water Blend foundations. Guys…I kid you not, I think I finally found my holy grail foundation and this time I will not be changing my mind. Make Up For Ever Water Blend foundations are available for purchase through Sephora (here). *I received these products for free but my thoughts and opinions are 100% unbiased, honest and my own. There is no place for any sort of BS here. Post contains affiliated link.