Anastasia Beverly Hills has been one of the most sought after and talked about high end brands in the beauty blogsphere for years now but frankly none of the products really caught my interest. The brand's brow products are cult favourites, the eyeshadow and highlighter palettes are supposedly some of the best on the market and yet I still didn't care much for it.
Until I saw the swatches for Master Palette by Mario.
My heart fluttered, my mind went fuzzy, I had a knot in my stomach and I knew it was love at first sight. And one very early morning I woke up and saw the email telling me that the palette had been launched in Sephora, I placed an order the very next minute. Forget brushing my teeth, forget making myself look at least half human, this palette was my highest priority!
And when this baby came…it was everything that I thought it would be and more.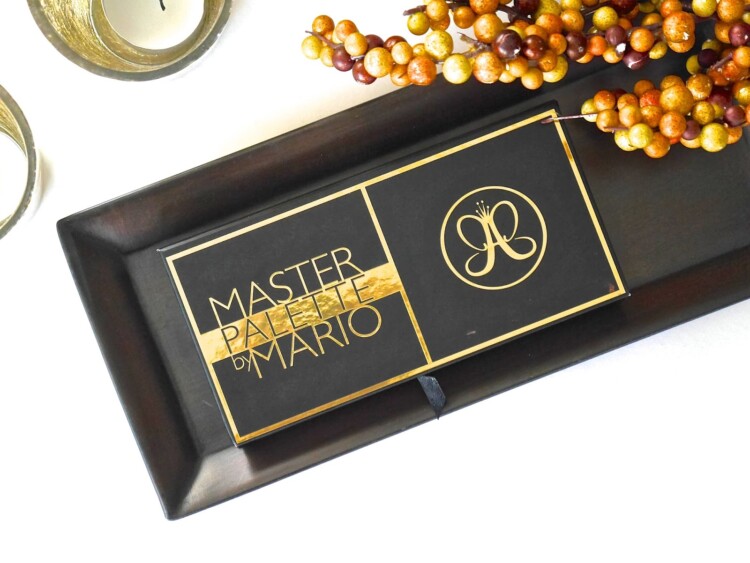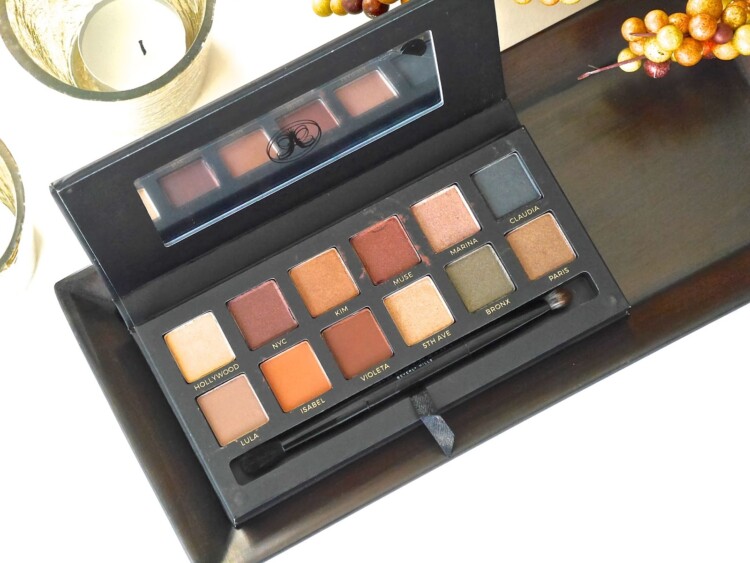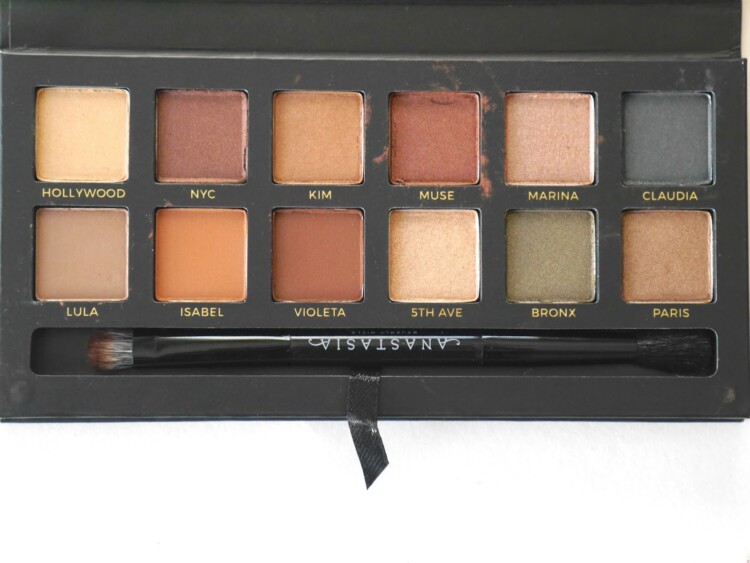 For those of you who are curious, the Master palette is a collaboration between Anastasia Beverly Hills and Mario Dedivanovic who is Kim Kardashian's makeup artist and is also known as the King of Contour.
The palette has 12 warm shades; 1 velvet, 2 metallics, 3 ultra-mattes, 6 satins.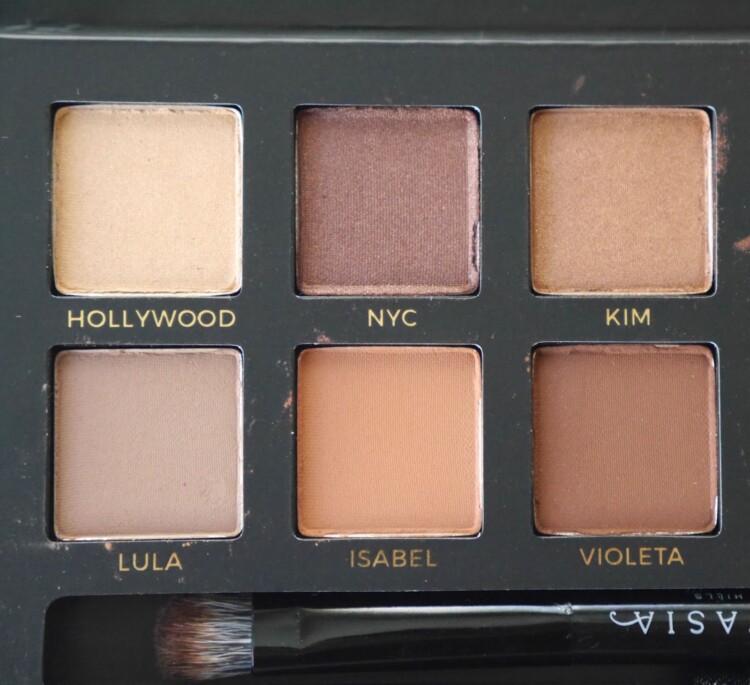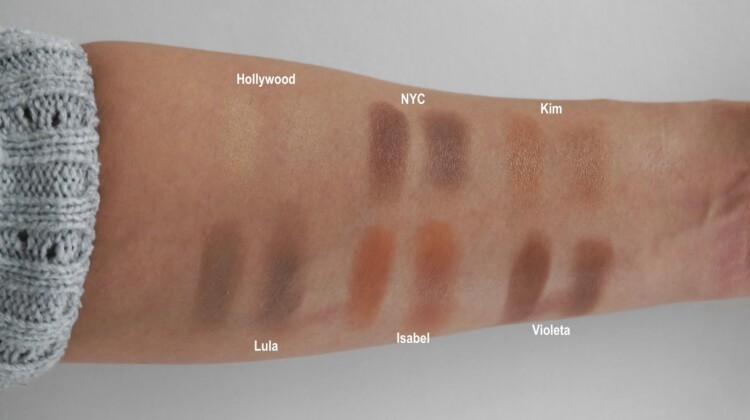 Left: Finger swatch Right: Brush (no primer, swatches are with very light touch of finger and brush)
· Hollywood – metallic wheat gold with a satin finish
· NYC – rich chocolate brown with a satin finish
· Kim – tan with a satin finish
· Lula – soft taupe with an ultra-matte finish
· Isabel – burnt orange with an ultra-matte finish
· Violeta – dark chocolate with an ultra-matte finish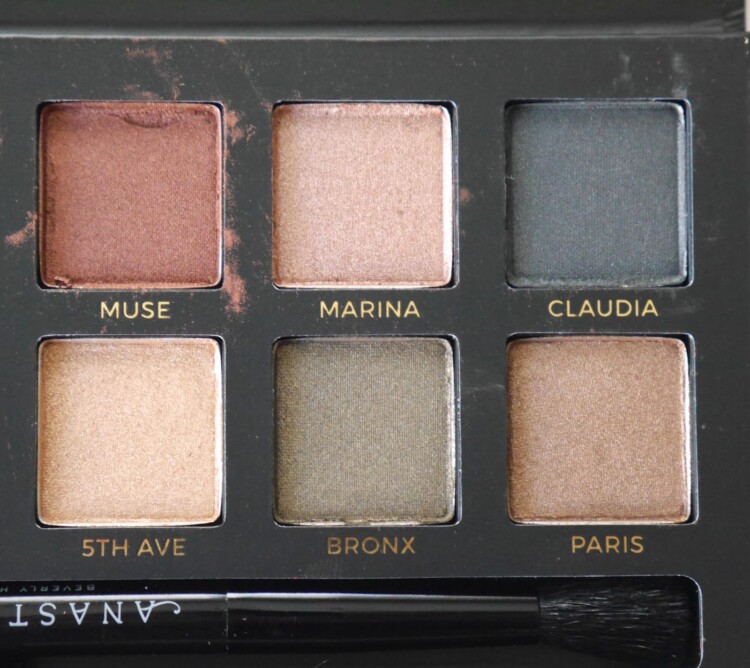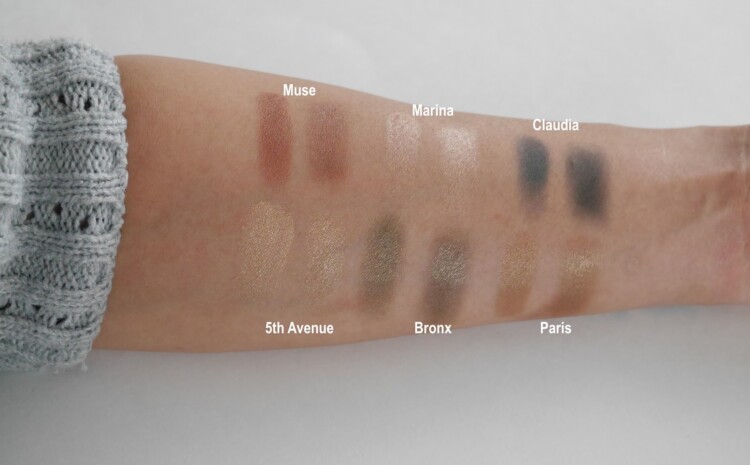 Left: Finger swatch Right: Brush (no primer, swatches are with very light touch of finger and brush)
· Muse – rose gold with a satin finish
· Marina – champagne with a metallic finish
· Claudia – slate with a velvet finish
· 5th Ave – gold leaf with a metallic finish
· Bronx – metallic olive with a satin finish
· Paris – gilded brown with a satin finish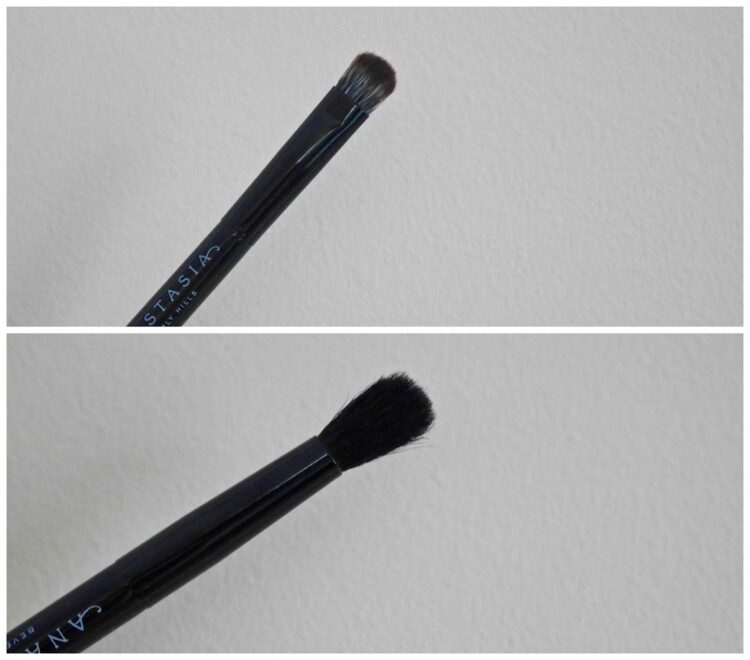 The dual ended eyeshadow brush that came with the palette is really good and I could do a whole eye look with it. You hear that Urban Decay?! I could do a whole eye look with it! It has a more dense brush on one end to pack the eyeshadows to the lid and a fluffy brush on the other end for blending. The bristles are soft and definitely not scratchy on the eyes. As for price comparison, Master Palette by Mario comes with 12 eyeshadows and is retailing for US$45.00/C$59.00 and Modern Renaissance is retailing for US$42.00/C$55.00 and comes with 14 eyeshadows. The higher price might be due to the collaboration and the fact that it's a limited edition palette but just thought I would point it out. The eyeshadows themselves are one of the most buttery soft ones that I have ever tried. They are also intensely pigmented (barely a difference between finger and brush swatch) and if you think Urban Decay eyeshadows are pigmented then rest assured these are way better. I do have to mention that due to the eyeshadows being so soft, there is a good amount of dust up when I tap my brush into them. On the other hand, these are so pigmented that I only need to lightly dab my brush into the eyeshadows so the dust up isn't as bad. Also I have a habit of tapping my brush before application so I didn't get any fall out onto my face. These blends like a dream and I would go as far as saying these are the best eyeshadows that I have in my collection. My blending skills are almost like a pro whenever I use these and we all know that my eyeshadow skills are a touch below mediocre.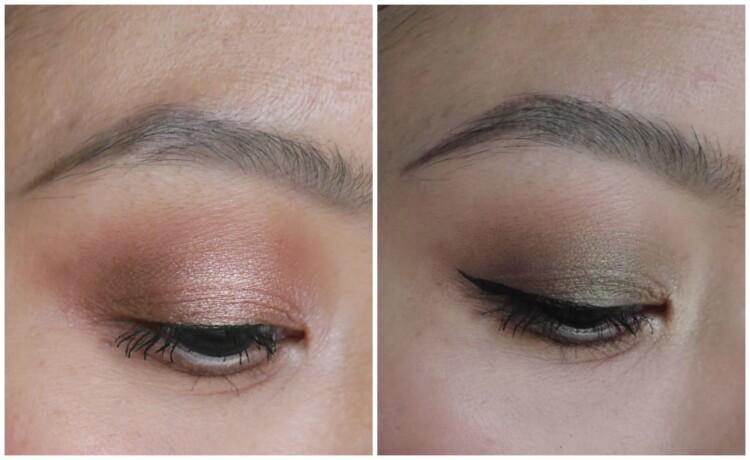 Left: Isabel & Violeta in the crease and lower lash line, Violeta to deepen the outer v and 5th Avenue middle of the lid.
Right: Lula & Isabel in the crease, Violeta to deepen the outer v, Bronx on the lid, Hollywood in the inner corners of the eyes blended in to meet Bronx and finally a mixture of Bronx & Violeta on the lower lash line.
I always use a primer before my eyeshadow application and these eyeshadows lasted the whole day without fading or creasing. I'm not sure if it would last as long if you have oily lids but you should be okay with the addition of a good eyeshadow primer. I never thought I would enjoy dark, smokey shades such as these and while initially I was a little intimidated by the intense pigmentation, the easy blend-ability makes this palette a dream to use. I enjoyed it so much that I am planning to purchase Modern Renaissance next. Are you planning to purchase the Master Palette by Mario? What are your thoughts of ABH's eyeshadows? Life update: I have been torn about my posting schedule for many months now and have been tempted to pull the plug a few times. Little tyke is getting older and he's demanding more and more attention and we're also out and about for his activities and school at least 4 times a week. In short, I am exhausted and I hate not giving 100% to my family. I also hate not being able to reply to my readers who took the time to read my ramblings and leave the sweetest and most genuine comments. Starting this week I will be posting only twice a week; Monday & Friday. I am hoping with this schedule I will be able to give my 100% to the blog while balancing family life. What have been going on in your life?