I have to shamefully admit that it has been forever since I last painted my own manicure. My good friends in Malaysia would probably stare at me with disbelief if they found out about this.
Why? Well, I used to paint my nails every week, sometimes every 4-5 days if there was a chip or two.
And here I am typing away while staring at my pretty much abused and unloved nails and cuticles and feeling a hint of shame and wondering how the f*ck did I end up here? A little dramatic but you get the gist.
So when Nail Polish Canada reached out offering me the opportunity to feature the new China Glaze Spring 2017 collection, I said yes without any hesitation. I opted for the shades Don't Make Me Blush* (light blush pink), That'll Peach You* (orange) and Are You Orchid-Ing Me?* (light pastel purple).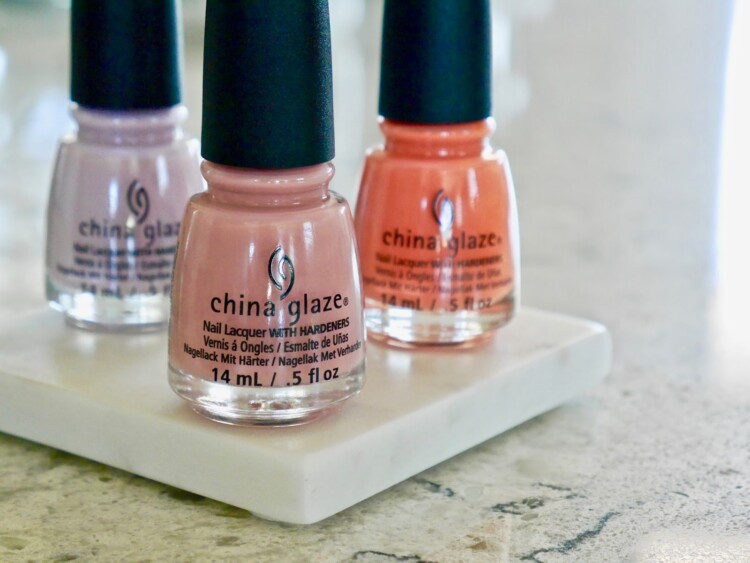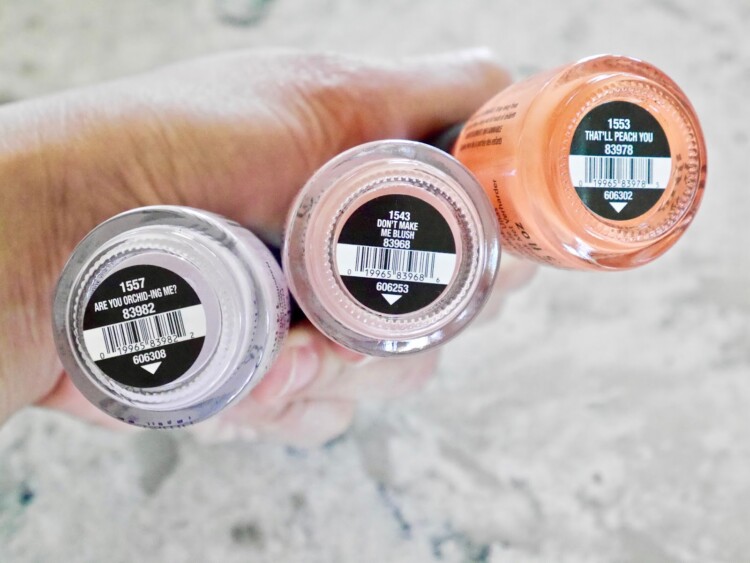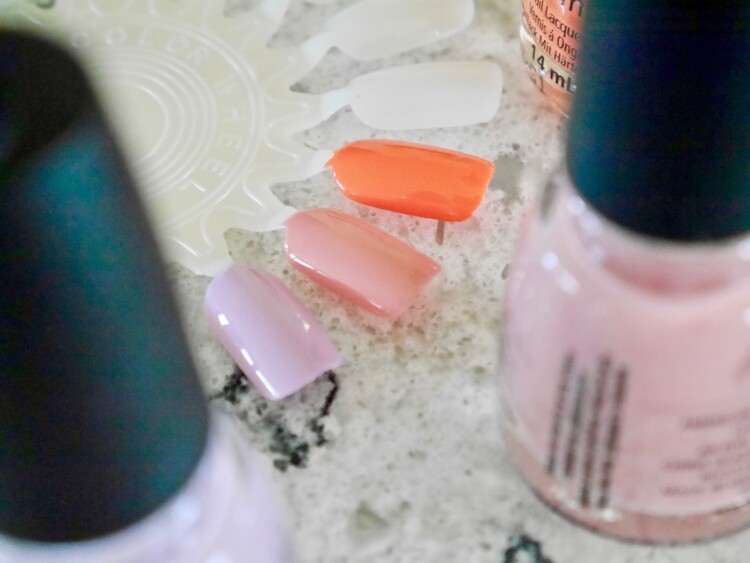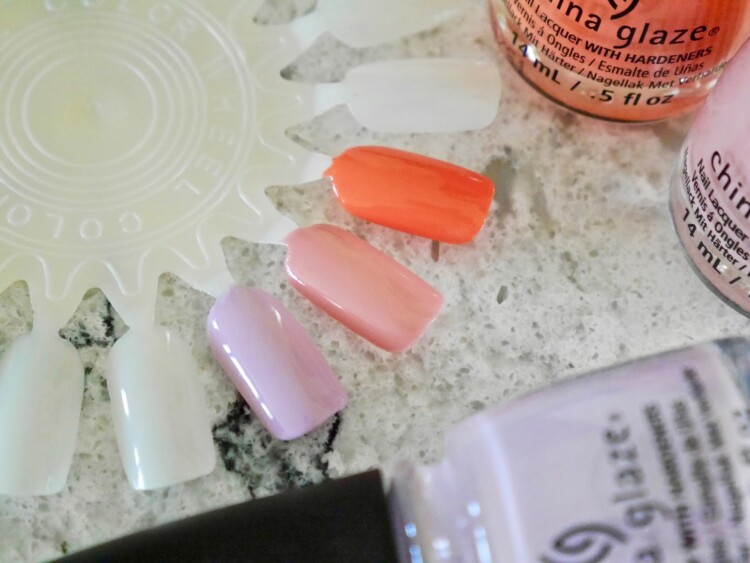 I have mixed experiences with China Glaze nail polish in general as some are more opaque than others, some chip faster and some apply streaky. All that said, I am happy to report that these are fully opaque with two coats and lasted me 3 days before I saw my first chip. While some might dismiss 3 days as way too short for the first chip to appear, anyone who works in retail will tell you that we are rough with our hands so 3 days is impressive to me. Do take note that I always apply a base and top coat which is advisable every time you do your mani and pedi. Not only does it protect your nails from staining, it also helps prolong your nail polish wear time. As much as I am happy with my experiences with these nails polishes, I am more impressed with how many nail art tools and stencils (check here and here) are available for purchase through Nail Polish Canada and most are reasonably priced too. I already have my heart set on a couple of tools and stencils and maybe my passion for painting my nails will slowly be reignited once again. *Products marked with * were received for free but my thoughts and opinions are 100% unbiased, honest and my own.  There is no place for any sort of BS here.