This post is sooooo long overdo that it's to the point of embarrassing. Let's take a moment and ponder why the heck I even bother to call myself a beauty blogger when it took me a year to finally get on schedule to all my highly requested posts?
Truthfully, blogging provides me with the perfect excuse to overindulge in beauty products and I've said more than my fair share of 'it's for the blog…'. So much so that Mr. Platt doesn't even bother to roll his eyes to the back of his head anymore.
I think the reason why I am so hesitant to write about my favourite makeup brushes is it's hard to describe why I love each brush and I personally feel this is one of the few topics that is best presented in a video. But…enough excuses for today and let's get to which brushes I reach for the most. Be warned that this is another long arse post so I apologize beforehand but if you manage to read to the end then thank you, you're a superhero in my book.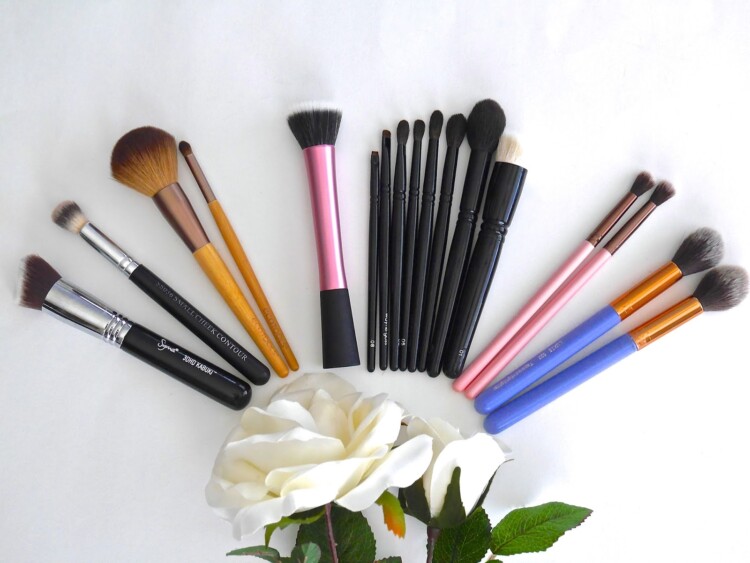 WAYNE GOSS THE COLLECTION (here) non affiliated link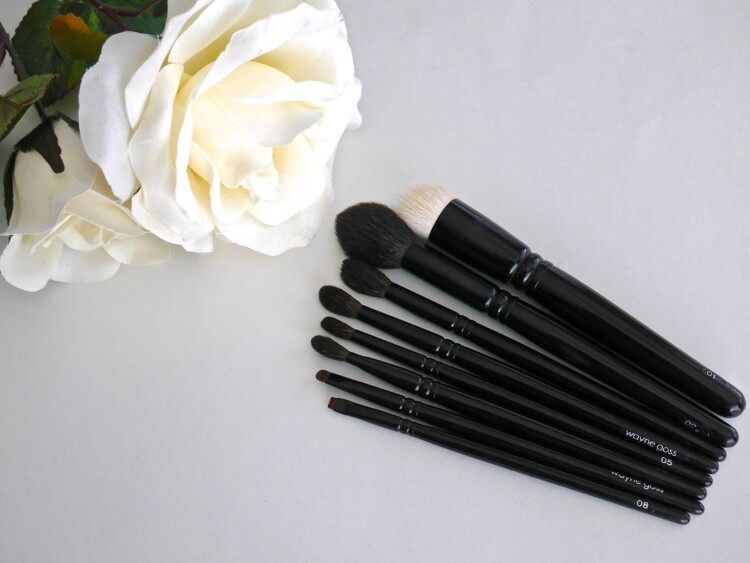 I can't tell you how many times or how many readers have requested a review on this set so here it is. Mr. Platt surprised me with the newly launched and forever sold out (back then) Wayne Goss The Collection set on Christmas 2013 and it was the first of many gifts from him that brought tears of happiness to my eyes.
And fast forward almost 3 years later…I still reach for at least 2-3 brushes from this set everyday. All of the brushes except brush 02 have never shed, not once in 3 years and remained almost as soft as new, they don't fray and shape back beautifully after every wash. Don't get me wrong, I love brush 02 and it's the only brush I use for my powder blush application but it shed when it was new and continues to shed during application or wash. I think I might have gotten a dud because I don't see anyone else complaining about this problem. The shedding is not extreme or all the time, it's one or maybe two bristles every 3-4 days but I don't have the same problem with the other brushes. While I love every single brush in this collection and would repurchase any of them in a heartbeat, my heart skips a couple of beats for brush 03. This is my one true love and it blends like no other brush in my stash. I'm not kidding when I say this brush blends anything into perfection. For now I am using it solely as a highlighter brush (seriously, this brush makes any cheapass highlighter look high end) but recently I've purchased Wayne Goss Fan Brush so fingers crossed I will love the fan brush and I can start using brush 03 for eyeshadows again. I am tempted to purchase another but I have soooo many blending brushes, I feel bad for splurging on another… Okay I lie, I don't feel bad but I can't justify splurging on another to Mr. Platt. See? I can be a great wife occasionally…. Wayne Goss brushes are not the cheapest but the quality is on par with other Japanese artisan brushes but for a much lower price point so if you can afford a couple then I highly recommend purchasing them.
SIGMA 3DHD KABUKI BRUSH* (here) affiliated link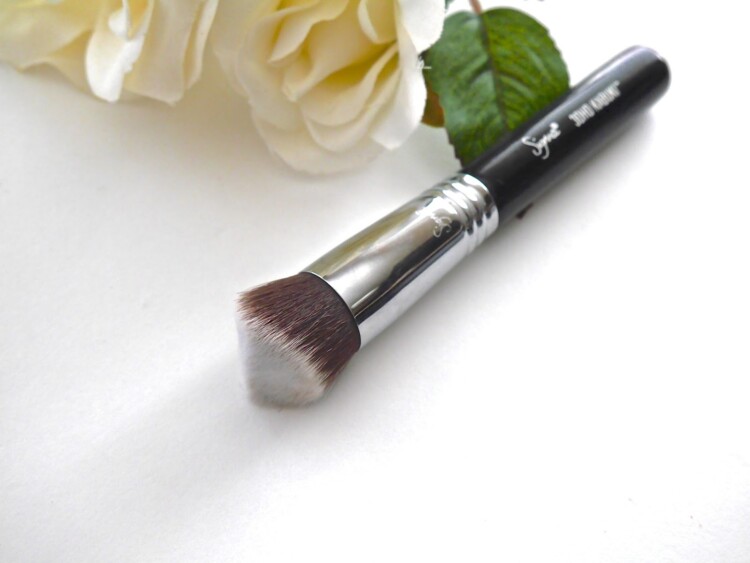 I have a few Sigma brushes but this is the one I reach for almost everyday and I actually like it better than my Wayne Goss 01 and Real Technique Buffing Brush. This blends liquid foundations beautifully and gives a flawless, almost airbrush finish without any streaks. The weird shape threw me off initially but it's actually perfect for precise application around the nose, eyes, eyebrows and mouth.
LUXIE BRUSHES (here) non affiliated link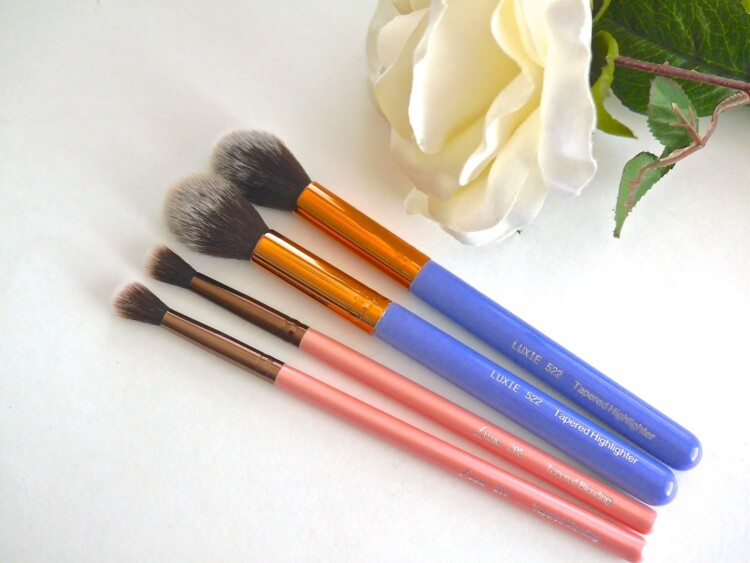 If vegan and cruelty-free brushes are your thing then I highly recommend checking out Luxie Beauty, I have a couple through ipsy and the others are purchased by me through a Facebook beauty products trade group. Unlike some synthetic brushes which can be scratchy (I'm looking at you, BH Cosmetics), Luxie brushes are some of the softest in my collection.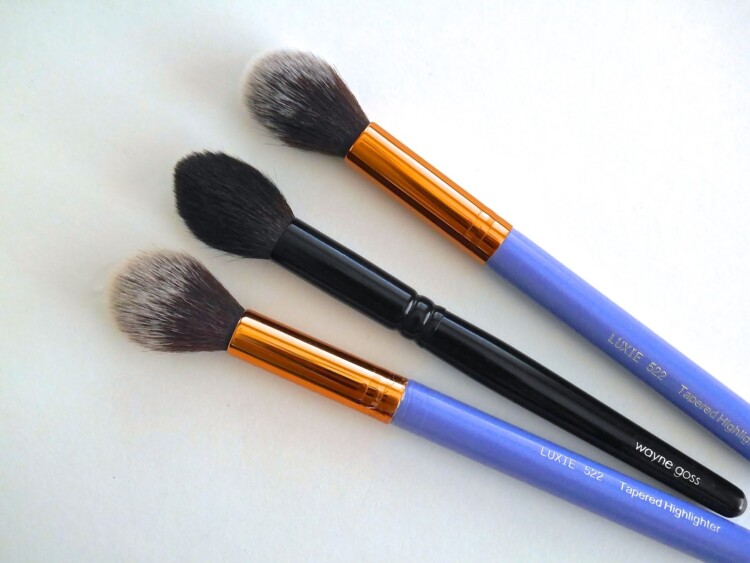 Luxie 522 are tapered highlighter brushes but I use them solely as a powder brushes. The shapes are similar to Wayne Goss brush 02 and it fits perfectly under my eyes and around my nose areas. Due to my dry skin, I never powder my whole face but only in areas that I apply concealer so this brush allows precise powdering.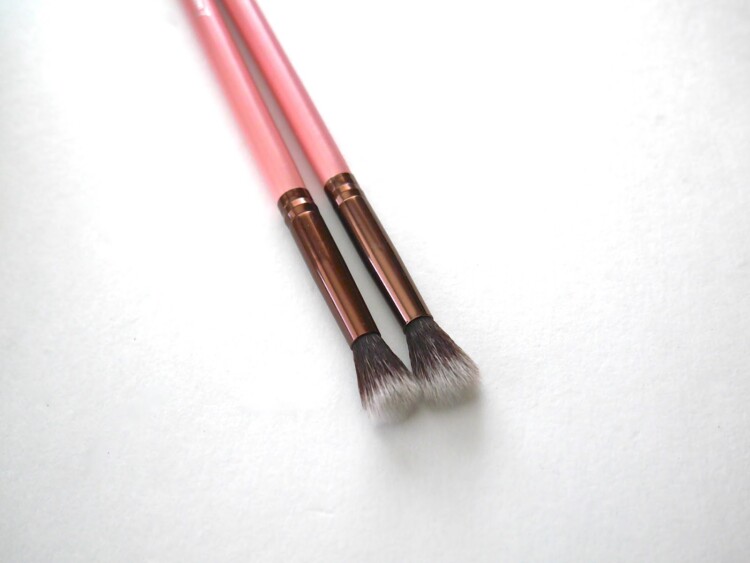 Luxie 205 is one of the softest blending brushes that I own and it blends powder eyeshadows seamlessly. It's also perfect for liquid and cream eyeshadows, basically a great eyeshadow brush and I wish I have 10 of it.
CROWN SS036 SMALL CHEEK CONTOUR (here) non affiliated link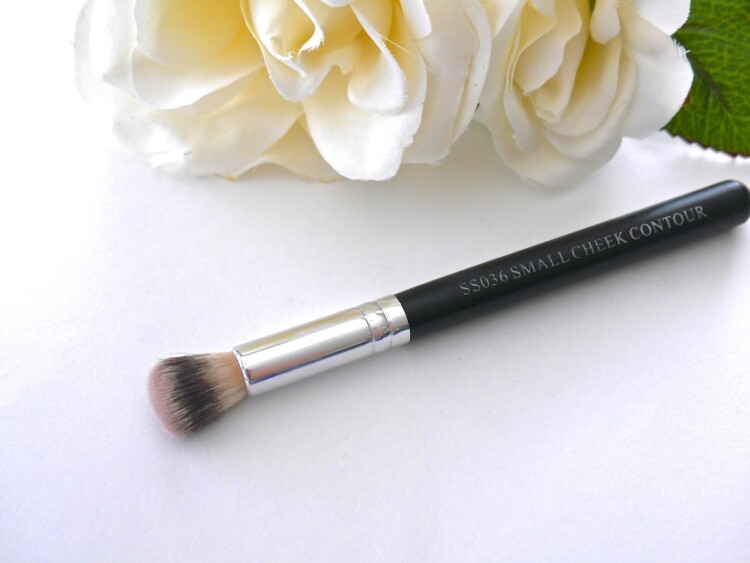 I have a few brushes from Crown but the one and only that I reach for every single day is the SS036 Small Cheek Contour brush. This is perfect for buffing liquid highlighter or bronzer into the skin and leaves a very natural and seamless finish. It's pretty dense but soft and doesn't soak up much product, honestly it's perfect for any liquid or cream applications.
REAL TECHNIQUE STIPPLING BRUSH (here) non affiliated link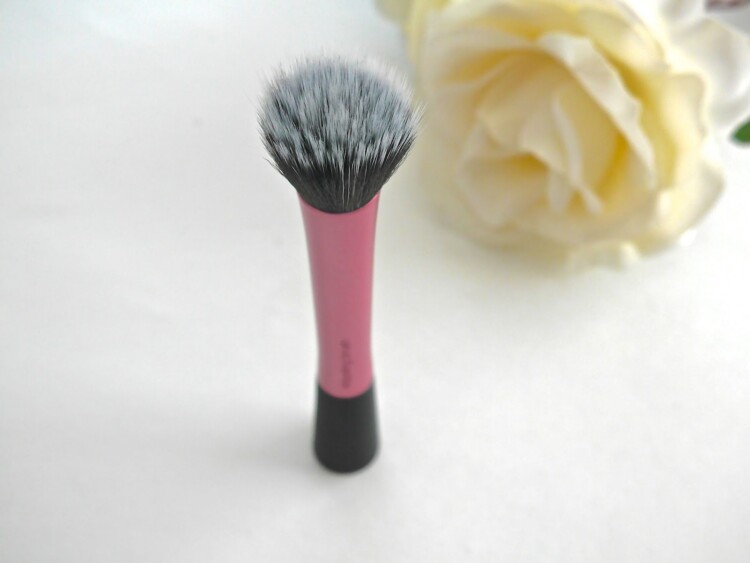 This is my go-to brush for cream blush applications. I know some love using this brush to apply foundation but I personally am not a fan of the finish. I am not a pro in blending cream blush with my fingers so this brush is heaven sent for that purpose. If you struggle with cream blushers then I highly suggest giving this brush a try. It leaves the most natural finish and you'll look like your cheeks are glowing from within.
ECOTOOLS ROUND POWDER AND SMUDGE BRUSHES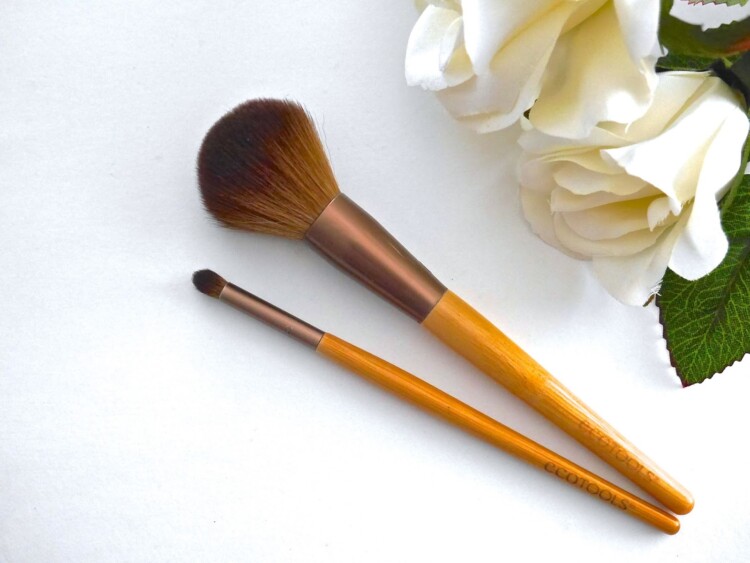 Both of these brushes were a part of the first makeup brush set that hubby bought for me and fast forward almost 4 years today, they are still going strong. I love using the powder brush to lightly apply bronzer all over my face and the small smudge brush is my go to to apply eyeshadow on my lower lash line. Both never shed during application or while washing and are still as soft after 4 years of daily usage. And the best part? These are sooooo cheap!
So there you have it, my favourite makeup brushes that I reach for almost everyday and the ones that I can't be without. If you're wondering why there are more base than eyeshadow brushes well, I concentrate more on achieving a good base than on the eyes…..and I suck at eyeshadow application.
I hope you enjoyed this post and do let me know what kind of post would you like to see next and I promise I won't leave you lovelies waiting for another year before publishing it.
What are you must have or favourite makeup brushes that you reach for almost everyday?
*Product marked with * was received for free but my thoughts and opinions are 100% unbiased, honest and my own. There is no place for any sort of BS here.