Life has been cray cray recently, not only because the move is happening today (this post was drafted way before but as you are reading this, I am probably having my fifth mental breakdown no thanks to the move) but I have been acting on a brand new level of crazy because I had to suddenly stick to just the same few products for the past week.
"I don't want to use that same f*cking highlighter again!!!!!" I screamed while Mr. Platt looked at me and said….
"It's only for the next two days…."
The struggle is real, y'all. And I am surprised that I am still married.
I have to shamefully admit that I kicked up a mountain of fuss when I had to pack away all my beauty products but once again, it all worked out in the end. Why? Well, it kicked my butt into testing a few trial size kits that I have had for the past couple of months. The ones that I have been avoiding to test because I am too stubborn for my own good but as life goes, sometimes it all happens for a reason and this time, it's for a very good reason.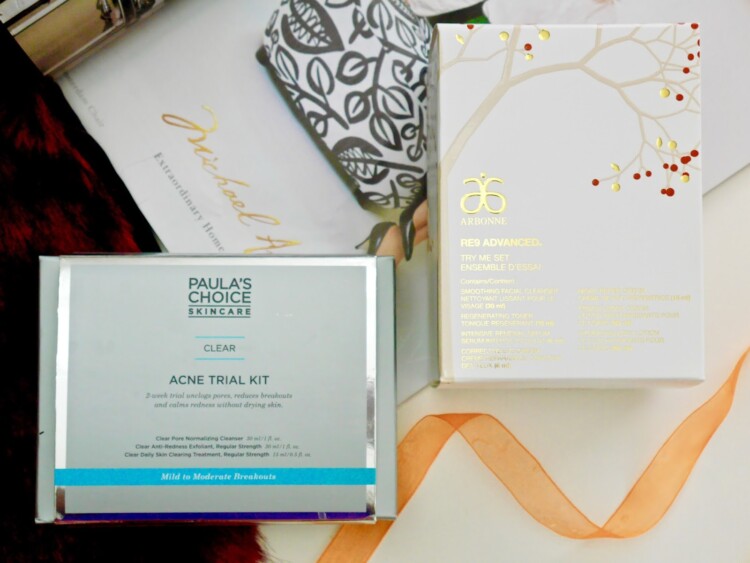 Arbonne RE9 Advanced Try Me Set*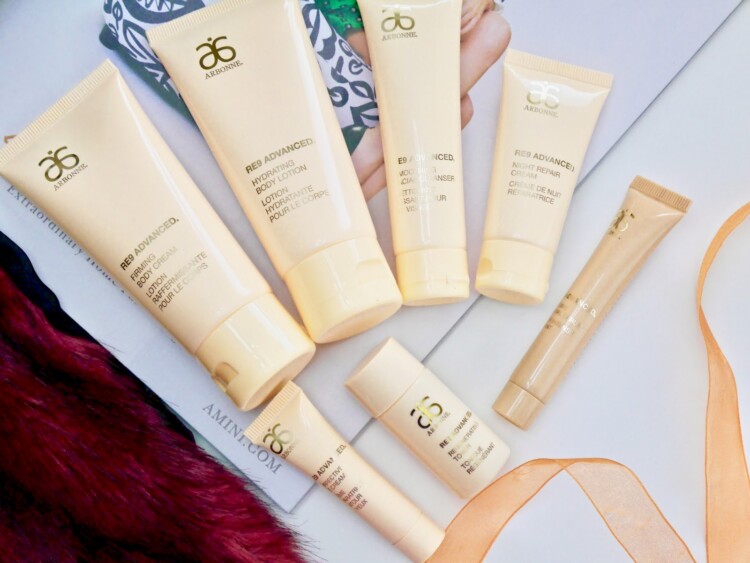 I first tried Arbonne RE9 Advanced range last year but the experience was bitter sweet as I wasn't too impressed with most of the products (reviewed here). The biggest problem I had with the old kit was the sample sizes were way too small to be tested thoroughly. The cycle of skin cell production and replacement is roughly 28 days which is why most skincare products should be tested at least 4-5 weeks for the best and accurate results. And it seems Arbonne has taken that fact into consideration with this new RE9 Advanced trial set which is a PWP (Purchase with Purchase) option that will be available as soon as you spend C$195.00 and above. This set includes: • Smoothing Facial Cleanser (30mL) • Regenerating Toner (15mL) • Intensive Renewal Serum (8mL) • Corrective Eye Cream (6mL) • Night Repair Cream (15mL) • Firming Body Cream (60mL) • Hydrating Body Lotion (60mL) I managed to use this set for almost 3 weeks and my skin is loving everything. The cleanser is amazing and doesn't dry out my skin, on the contrary it actually leaves my skin feeling soft and smooth. I think it might be too drying to be used everyday during the colder months but it's perfect for Summer. I am indifferent towards the toner, it's nice but the amount was too little for me to test and notice any difference it made to my skin. The combination of serum, eye cream and night cream is a brilliant one as I always wake up to a fresher, hydrated and radiant looking skin the next morning. I am really in love with the eye cream and serum and will consider buying full sizes in the future. While I do love the night cream, I won't be purchasing a full size anytime soon because I have so many to go through beforehand. Onto the body products, quite frankly I didn't notice any massive and notable changes to my skin while using both. I don't think both gave me any extraordinary results in comparison to my usual body lotions from the drugstore so I won't be buying full sizes.
Paula's Choice CLEAR Regular Strength Travel Kit*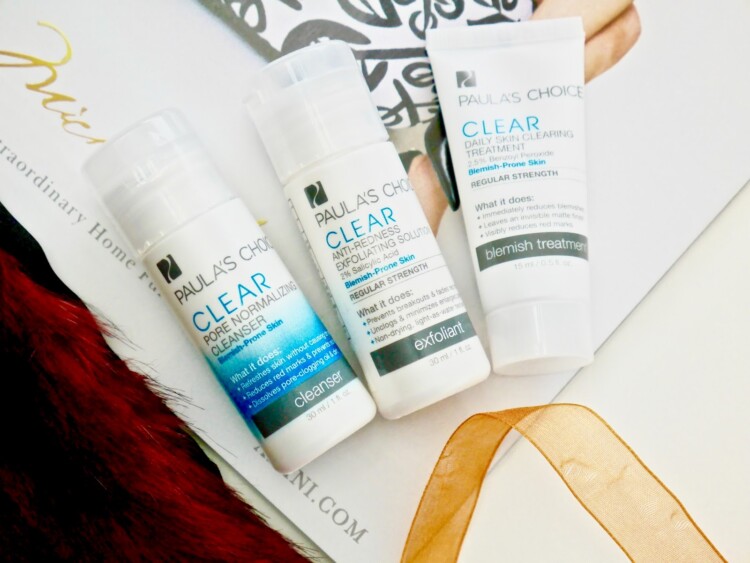 I have to admit that I have not thoroughly tested this set as it's not targeted for my skin type but recently when I had a bout of breakouts no thanks to stress, these products have been a life saver. Paula's Choice CLEAR Acne Trial Kit* contains three deluxe size products; CLEAR Pore Normalizing Cleanser (30mL), CLEAR Anti-Redness Exfoliating Solution with 2% Salicylic Acid (30mL) and CLEAR Daily Skin Clearing Treatment with 2.5% Benzoyl Peroxide (15mL). Just how effective is this trio? My skin was clearer and the breakouts lessened within 2 days of incorporating this trio into my routine. I did have to stop using them after day 3 because my skin was starting to feel tight and dry despite multiple layers of hydration. If you have breakout prone skin then I highly suggest checking out this trio, actually these are just handy to have even for occasional breakouts. Personally I love these little starter or tester kits as they are travel friendly and the best way to try a product or range without spending a huge amount of money. I think there are a few more of these kit options available from both brands and I look forward to giving them a try in the near future. Are you a fan of trial sets? What are your thought of both brands and products? *Products marked with * were received for free but my thoughts and opinions are 100% unbiased, honest and my own. There is no place for any sort of BS here. ps: I will be in the midst of moving as you guys are reading this post and I apologize beforehand because I know I won't be as active in the blogsphere and on my social media accounts. I promise that I will catch up later but for now my concentration and energy will be spent on settling into the new home.