I am super excited to bring today's review to you because it's a brand that has long been on my radar but not sold in any standing stores in Canada. The only way of getting my hands on them is online and you and I and my neighbour's dog know how anal I am about shopping for makeup online.
The swatches online are usually a shade or two or ten darker/lighter than the real shade and purchasing a foundation that you think is the perfect shade turns out to be perfect only if you're going for an oompa loompa look. Thanks Photoshop.
If you follow me on Instagram (ahem! follow me here, wink! wink!) then you know that I recently received a box of Sleek goodies (here). I have been playing with them ever since the package arrived so today's review will be the first of three.
I received Sleek Brow Stylist in the shade Medium 717* (check here) and let's see how I get along with it.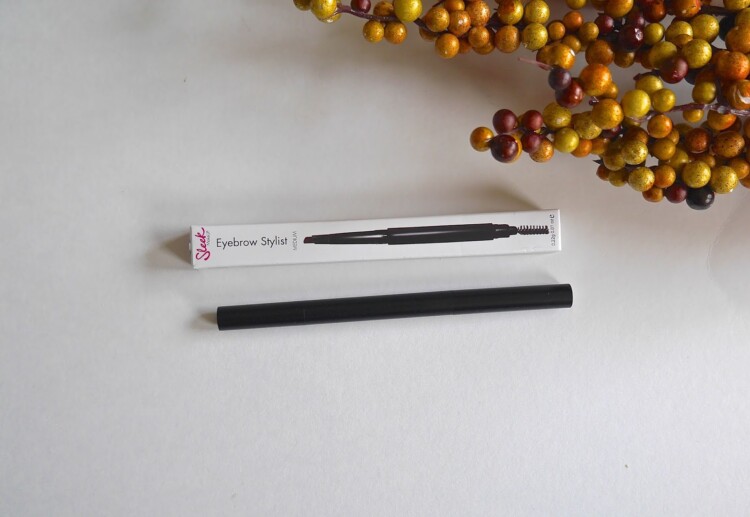 When I took it out of the box, I was a little taken aback by the packaging. It was a plain matte black without anything else on it. Frankly, I didn't know what to expect but I thought there would be some sort of writing or maybe a Hello Kitty on it.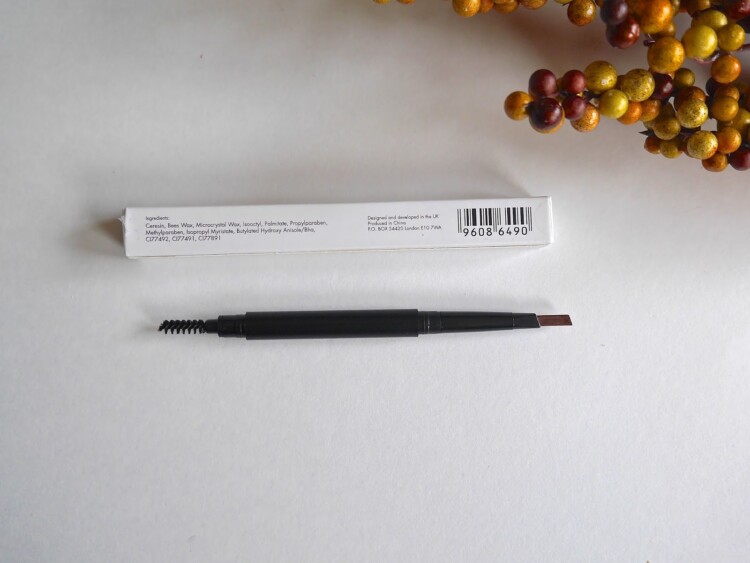 Just like the majority of brow stylist products that are on the market these days, Sleek Brow Stylist comes with the product on one end and the other, a spoolie. I do like the spoolie, it's amazing in blending the product through the eyebrows without scratching the skin.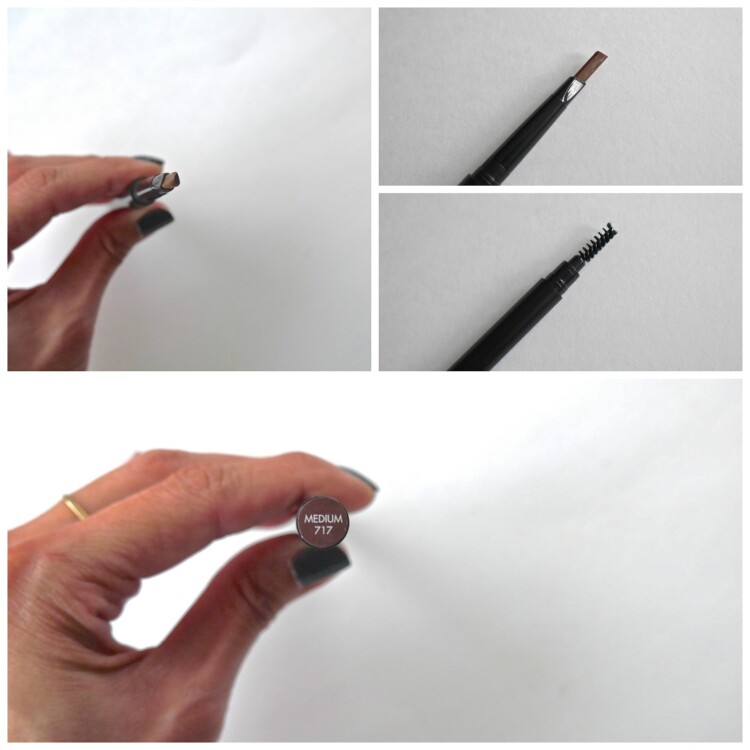 Now to the most important part, how does it performs? There are three shades available, Light, Medium and Dark. The pencil is slightly thicker than my other eyebrow pencils which means it takes longer for me to do my brows. It is slightly trickier to draw fine, thin lines but it can be achieved if I take my time so this is not a product that I reach for if I'm in a rush. The texture however, is one of the creamiest that I have ever tried and it's also very pigmented. I highly recommend using a very light hand to fill in your eyebrows or they will look like you filled them in with a sharpie. Sleek Eyebrow Stylist is also long lasting; I filled in my eyebrows at 8.00am and they looked as good at the end of the day when I removed my makeup at 7.00pm. I never have to worry about one of my eyebrows losing its tail.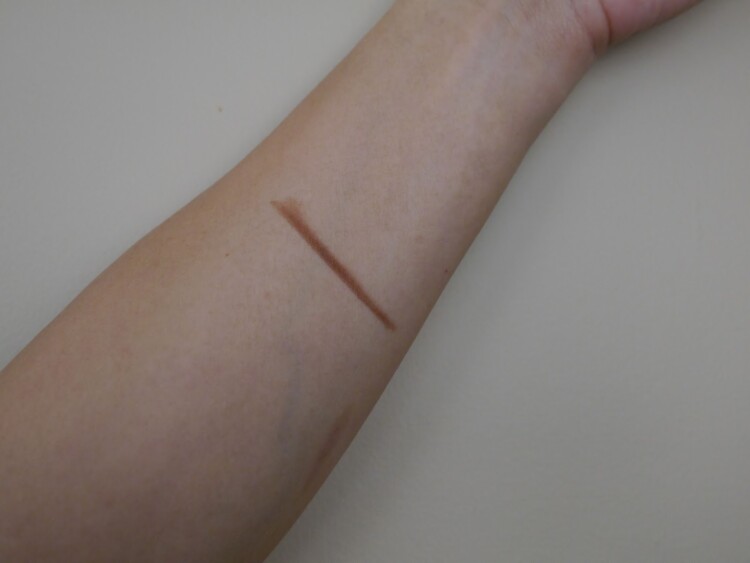 I'm so sorry about the dark lighting but I wanted to show the true shade and I discovered the tiniest editing to the lighting changes the colour.
Unfortunately for me, the shade Medium 717* is a touch too light for me and it has a slight red undertone to it. Initially I didn't realize it because I was doing my makeup early in the morning and was under artificial light but as the day wore on and I looked myself in the mirror again, I noticed my eyebrows looked like I used henna all over them. It's like my eyebrows decided to go rogue and transformed themselves into a ginger. It was not my best look…
However, not all is lost as I could easily rectify the small problem with the addition of Essence Make Me Brow in shade 02 which conceals the red undertone.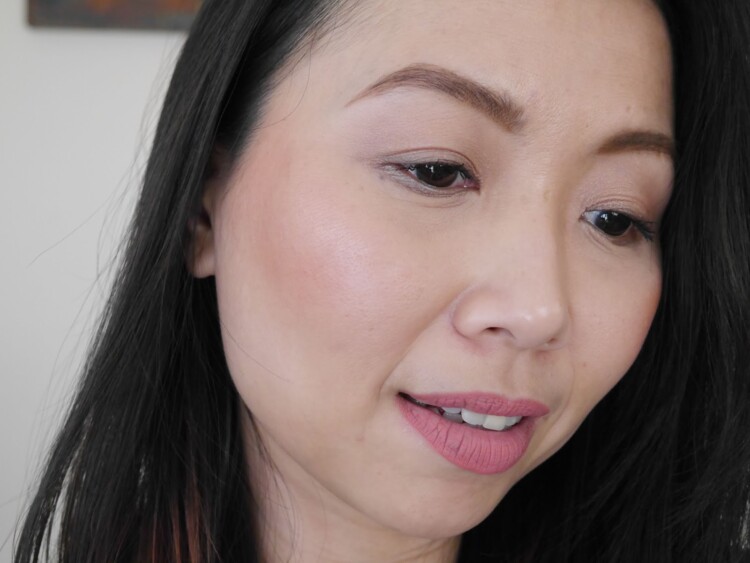 Sleek Eyebrow Stylist in shade Medium* with Essence Make Me Brow in shade 02
Sleek Eyebrow Stylist impressed me with the quality especially at the low price of $8.99US. I still prefer my NYX Micro Brow but this was a lovely addition to my eyebrow stash.
Have you tried anything from Sleek? What's your favourite eyebrow pencil? *I received this product for free but my thoughts and opinions are 100% unbiased, honest and my own. There is no place for any sort of BS here.