I have been on a recent mascara craze…well, craze as in reading up and doing plenty research on what mascara that should go into my Buy List next month. I wish I could literally go mascara crazy as in buying each and every one that I have my eyes on but Kevin would probably frown on that. Scratch probably frown and make it DEFINITELY FROWN on that. That being said, I did managed to get my hands on Maybelline Lash Stiletto (Waterproof) and after using it for nearly a week, here are my thoughts on it.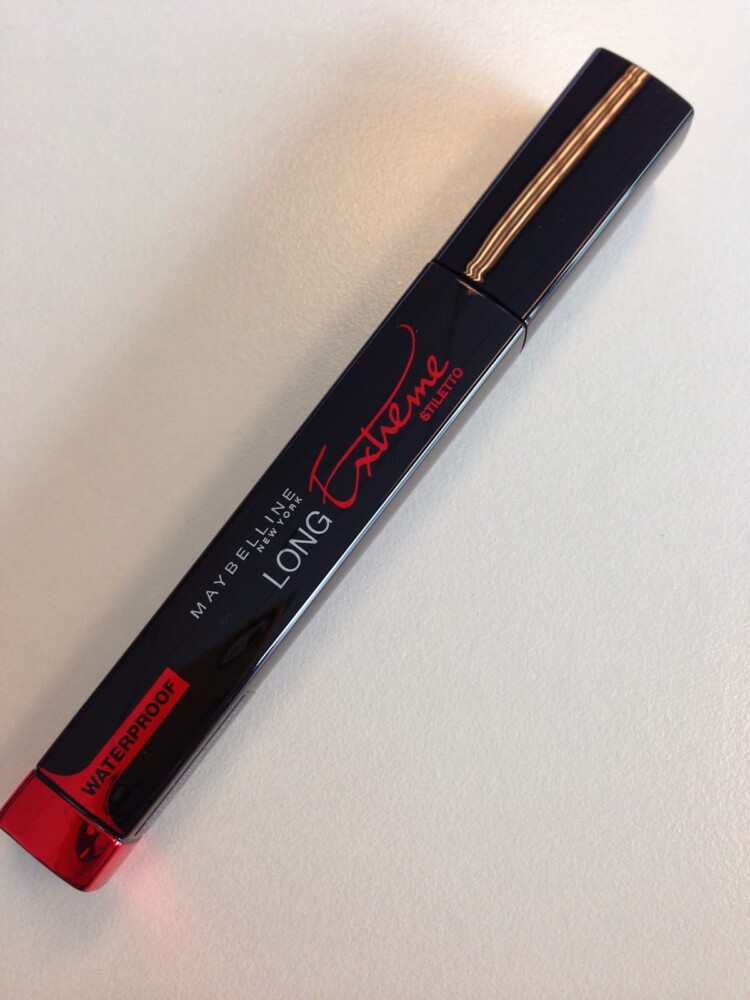 Love the red/black packaging! So chic and sexy!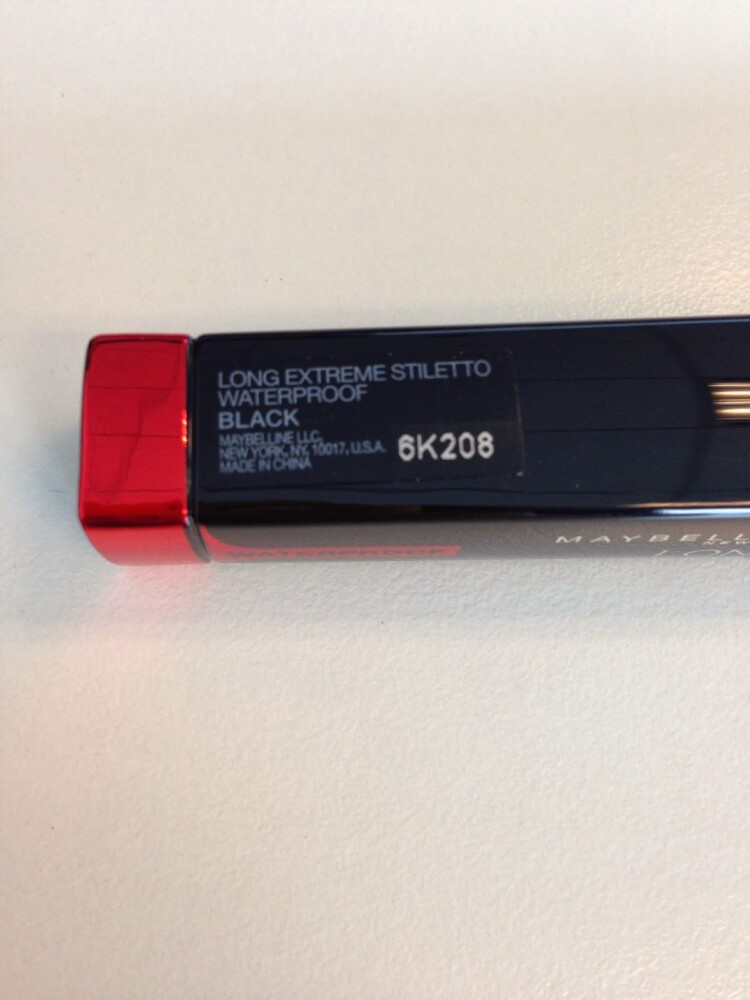 I bought it in Black.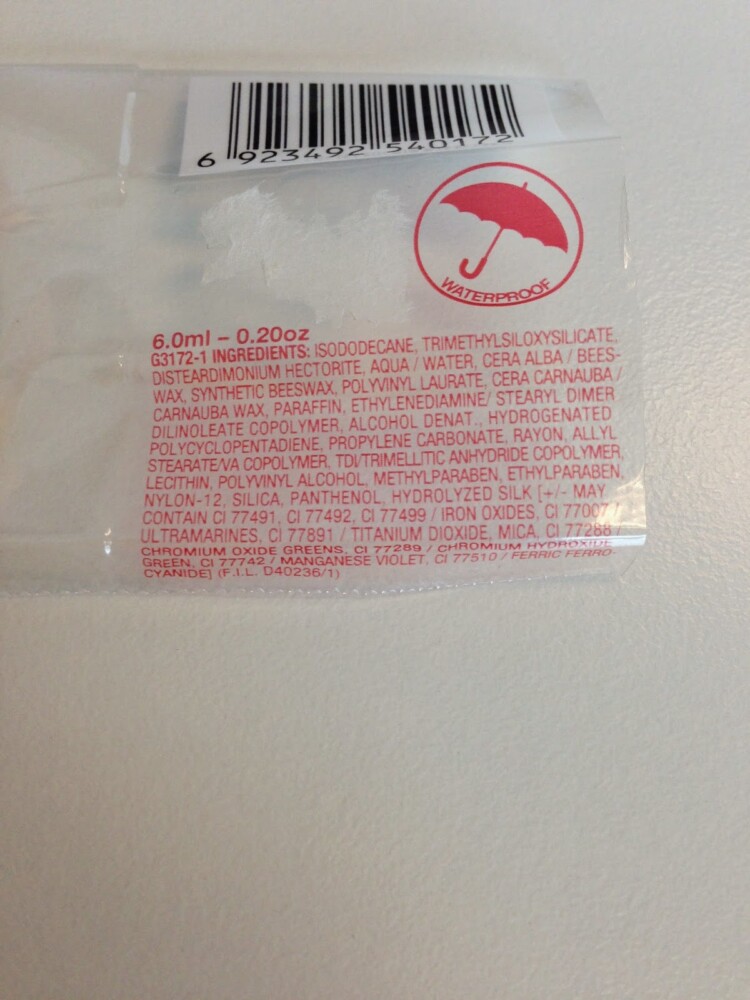 Ingredient list.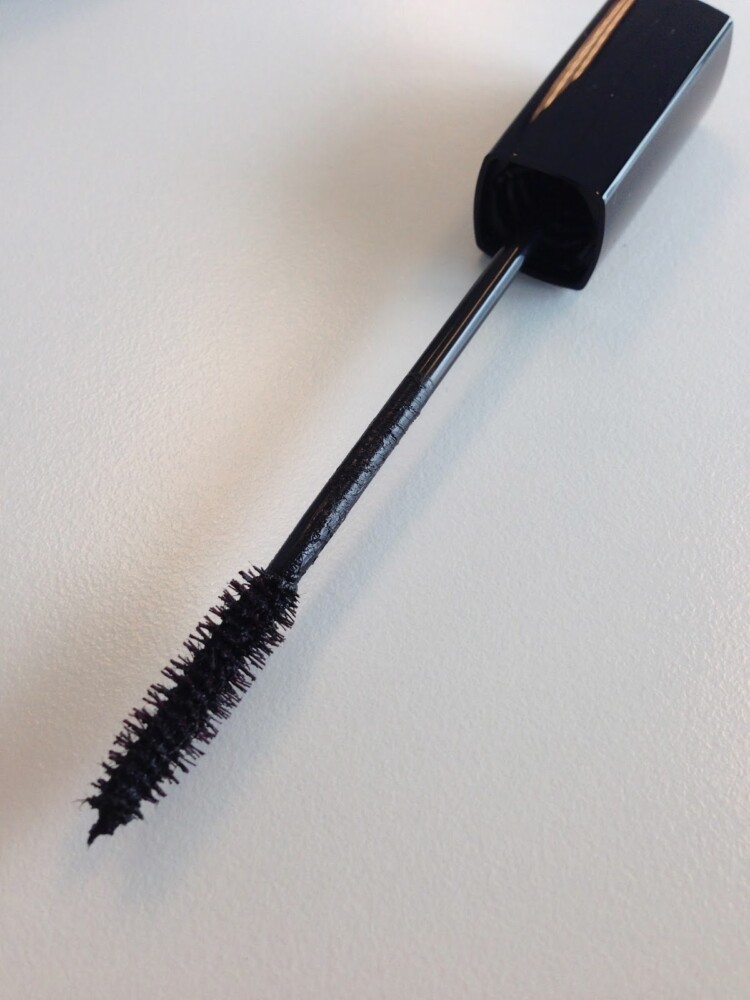 Nice long wand and best part? Not plastic bristle which I hate. Yes, I'm looking at you, Benefit They're Real…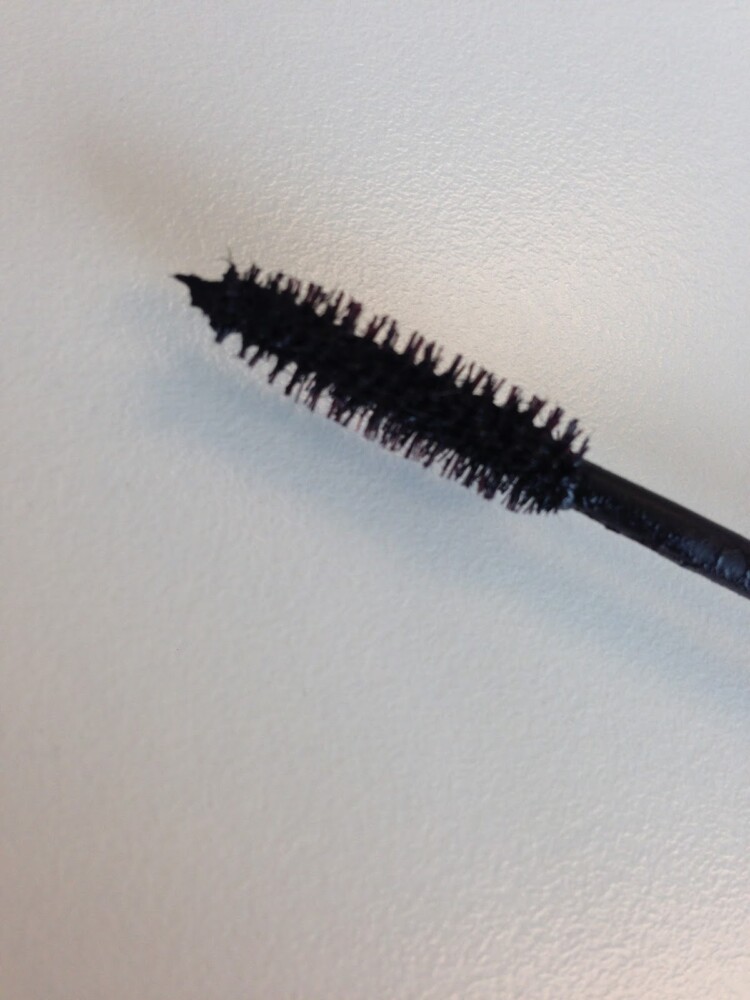 Sorry for the bad picture but upon closer look, you can see little fibres on the brush.
This is my first fibre mascara so I honestly do not know what to expect from it. However, upon reading reviews after reviews saying great things about this mascara, I decided to take the plunge and buy it. I think this mascara is about to be discontinued as I don't see it anymore so when I saw the last 2 available for sale in a local pharmacy, I bought both of it. Yes, it was a gamble but hell yes, it was a gamble that paid off. Great, great GREAT mascara as it made my lashes long with its little fibres while letting my lashes look natural. And oh wow, this mascara really holds the curl. The formula is also very black and it does not clump regardless how many coats you piled on. Do note that if you put on too many coats then you will risk some fall out/flakes throughout the day. I used 2 coats as I usually do with all my mascaras and it lasted me the whole day. If I have to nit-pick and complain then the only downside of this mascara is it gives very minimal volume but frankly, I am very happy with just the way it is. Great value for my wallet as I bought it while it was…you guessed it, SALE! It was retailing at MYR32.90 and I got it at MYR29.61. It's a couple of bucks cheaper but hey ho, it's still cheaper! Haha! Brilliant mascara and has become one of my top favourite!