There have been so many tea detox reviews popping up all over the blogsphere in the recent months and it has piqued my curiosity. Does it really work? How does it work? Will I really lose that freaking last kg that I have been unable to shake off? Well, the pizzas, pastas, burgers, countless bags of crisps and cans of sodas didn't help but…I am not willing to sacrifice my favourite food to lose weight. It's all about priorities people and mine is food.
So when I saw the opportunity to try 14 Day Skinny Teatox* (check here), I was quick to dive head first. This review is written after I completed 14 Days course of this teatox and ladies and gentlemen, this is my verdict….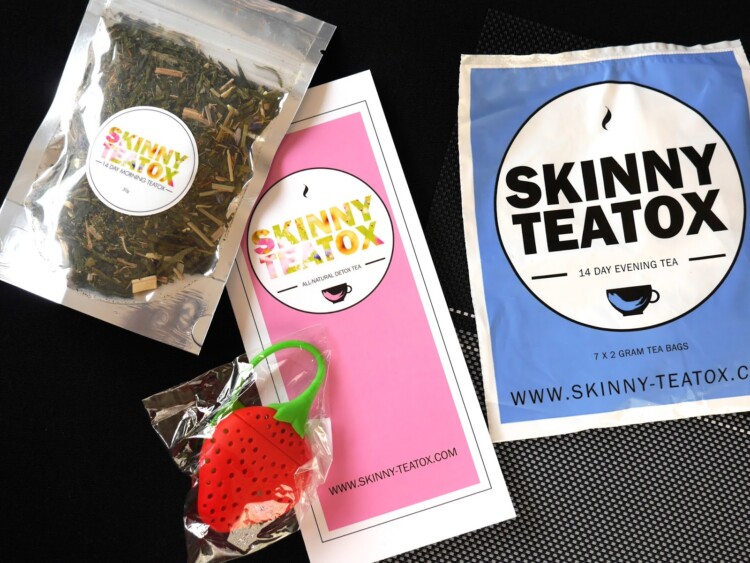 14 Day Skinny Teatox pack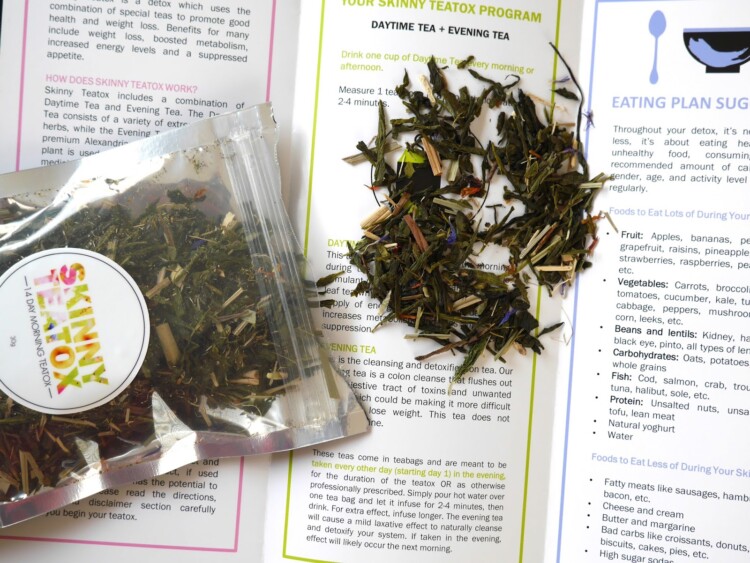 Morning loose tea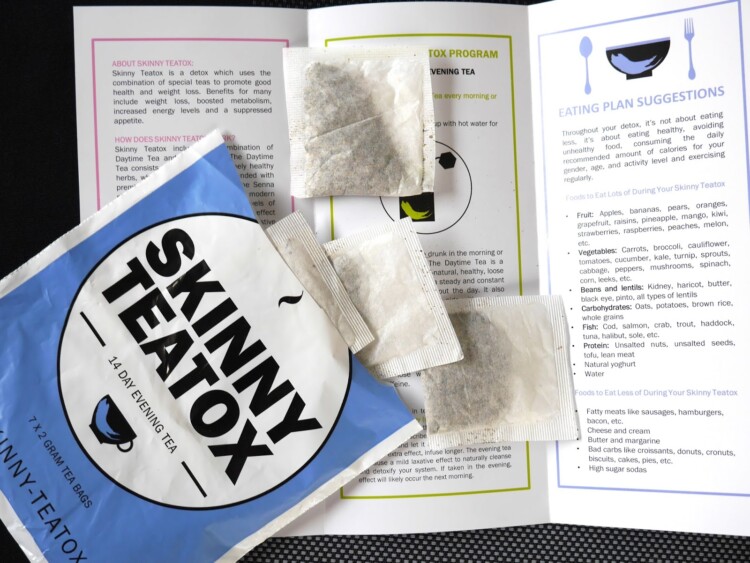 Evening colon cleanse tea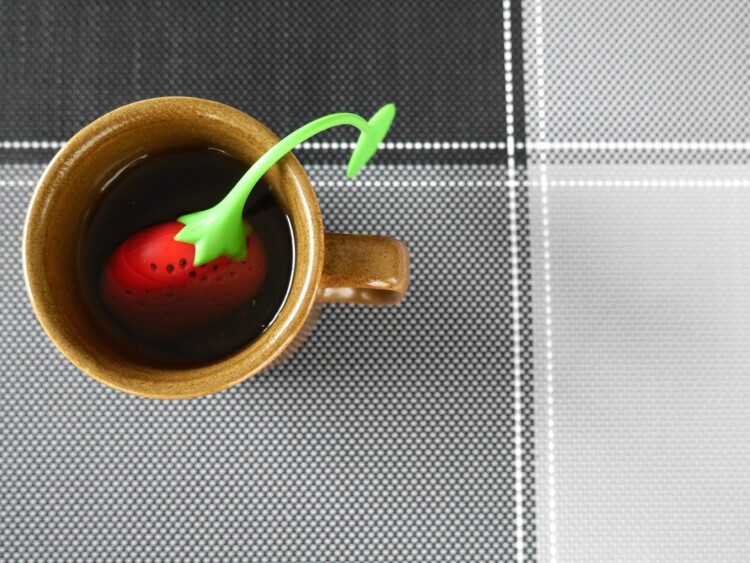 The strawberry infuser is cute and pretty but doesn't do a great job with keeping the loose tea leaves inside.
From the brand:
SKINNY TEATOX IS A 100% NATURAL DETOX TEA PROGRAM THAT PROMOTES GOOD HEALTH AND WEIGHT LOSS. SKINNY TEATOX PROMOTES:
LOSE WEIGHT
BURN CALORIES
BOOST METABOLISM
CLEANSE
DETOXIFY
SUPPRESS APPETITE
INCREASE ENERGY LEVELS
ALL THE INGREDIENTS IN SKINNY TEATOX ARE 100% NATURAL. THERE ARE NO CHEMICALS OR PRESERVATIVES. INGREDIENTS INCLUDE: TEA LEAVES, SENNA LEAF, GINSENG, CHRYSANTHEMUM, CINNAMON BARK, CLOVES, RHUBARB, GINGER, AND MORE.
First of all, let's get the embarrassing details out of the way. I am 164cm and weighed 50.5kg before I started doing yoga 6 days a week. Since starting yoga, my weight went up to 52kg at the highest and lowest has been 51.2kg. I'm not sure what happened as I am not eating any different from my usual, my clothes fit better but needless to say, there have been days that the scale nearly went flying out of the window.
If you're wondering whether I changed my eating habits while drinking Skinny Teatox, the answer is a little. It's recommended to drink more water which I did, eat more vegetables and fruits (have always been a part of my diet) and cut down on the many naughty things that I love but I personally feel if I do all that I would lose the weight myself and there's no need to drink teatox. The best way for me to test is to maintain my usual eating habits and then I can truly see if the product works or not.
When I started this teatox my weight was at a frustrating 51.6kg and after two weeks drinking Skinny Teatox, I'm currently down to 50.6kg. I understand that I didn't lose much weight however, I didn't have much to lose in the first place and losing weight wasn't my biggest concern. My main concern was bloating and I am please to say drinking teatox helped with the problem a lot.
Now as for the taste of the tea, I don't find it to be unpleasant. The morning tea is delicious however, I think the evening tea would be an acquired taste. I personally don't mind it after many years of drinking Chinese herbal soups, teas and gawdknowswhatelse but I think others might need to add a little honey into it.
Would I try this teatox again? I honestly would but it's not something that I would do often. My lips cracked on both sides even when I drank more water so I started drinking coconut water as suggested by Skinny Teatox. Coconut water helped a lot in keeping me hydrated.
How much do I believe in Skinny Teatox? So much that hubby and I both are planning to try the 28 Day Skinny Teatox (check here) in the future. We both have been on a fitness journey, me with yoga and him with TRX so we believe a little detox would do our bodies good.
Now I'll leave it to you lovelies, have you tried teatox before? Please share your thoughts about teatox, do you believe in it or is it just another fad?
Click here to know more about Skinny Teatox.
*I received this product for free but my thoughts and opinions are 100% unbiased, honest and my own. There is no place for any sort of BS here. This post is powered by BrandBacker.