Reverse hair washing is not a new concept in the beauty world, it was a huge craze back in 2013 when I first discovered the world of beauty blogging. It probably has been around for much longer than that but I was late to the party…as always.
If there are some of you who are not familiar with the concept of reverse hair washing then first and foremost, thank you…for making me feel better that you are slightly later to the party than I was. Secondly, this concept is literally what it's called; conditioner first and then shampoo.
Sounds bonkers? Well, not really if you think deeply about it. If you have thin, fine hair like me, a huge majority of conditioners will weigh down your hair leading you to look like you took an iron and flattened down your whole head. So the idea of conditioning your hair and then shampooing it off is not so crazy after all.
Oh yes, the lovely life of a beauty blogger where deep thoughts are equivalent to hair washings.
I was kindly sent Tresemme Beauty-Full Volume range which consists of Step-1 Pre-Wash Conditioner*, Step-2 Volume Shampoo* and finally, a Hair Maximizer*.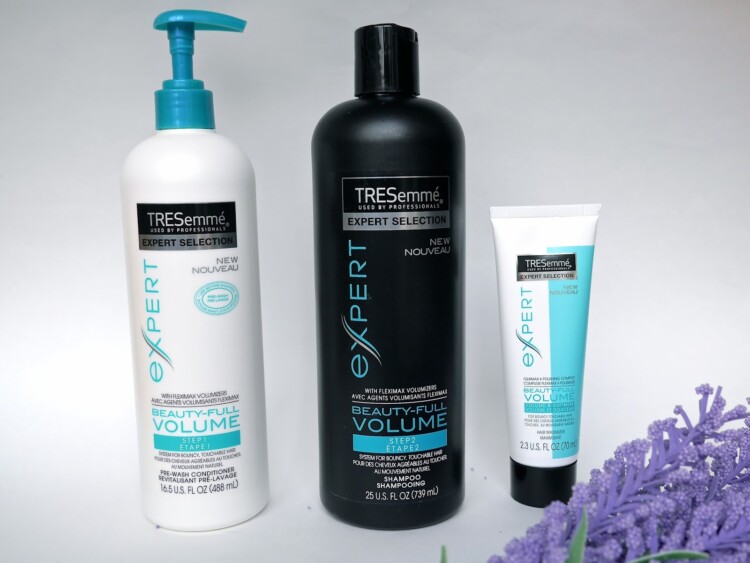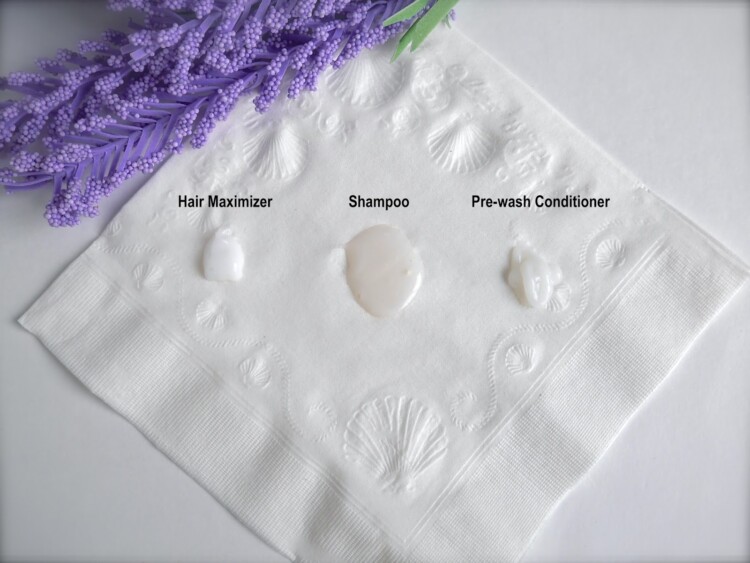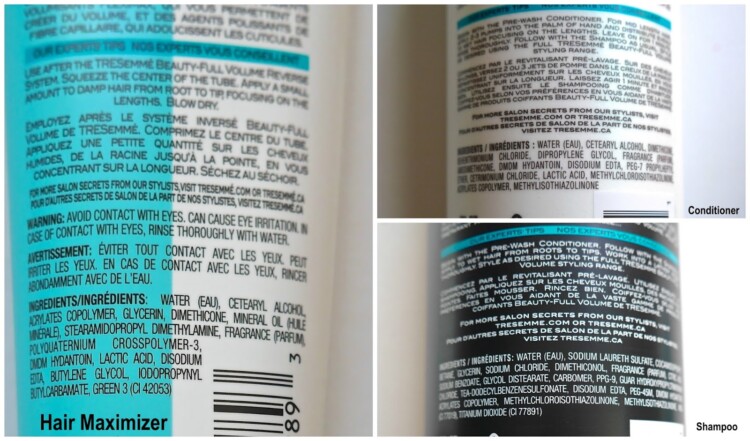 To use is fairly easy; wet your hair thoroughly and squeeze out the water, apply 2-3 pumps of conditioner and leave it for a minute, rinse off the conditioner, wash with the shampoo, apply hair maximizer to towel dry hair and finally style like usual.
Now a little background about my hair. I have thin, fine hair that for the most part is not colour treated or permed but I do blow dry (medium setting) and use straightening iron everyday because I wash my hair every evening after cooking. My hair is quite healthy without any split ends, tangling or frizziness. The biggest problem that I have is the lack of volume which this range promises to deliver.
This conditioner has a silky light texture and it has a soft scent. It's slightly fruity but thankfully it's very pleasant. My hair is roughly an inch over my shoulder and I need three pumps to cover from roots to tips. I have no problems with rinsing, it doesn't leave my hair feeling heavy or sticky instead my hair felt very soft.
Right of the bat I will tell you that if you are particular about having SLS in your shampoo then forget about this because it's listed second in the ingredient list. If you are like me and are not bothered then read on.
This shampoo is thicker and much creamier than my usual shampoos. Just like the conditioner, it has a sweet fruity scent, it's not over powering but it's definitely stronger than the conditioner. It also lathers very well so a little will go a very long way or you'll need more time to rinse it off your face, eyes and nose…don't ask. I was half expecting my hair to feel a touch dry but surprisingly, my hair felt silky soft even after towel drying.
I only need a small amount (size of a dime), apply it close to my roots to tips on towel dry hair then I style my hair like usual. The results were silky soft, bouncy and shiny hair with much needed volume. The volume remains when I wake up the next morning until the end of the day when I wash my hair again.
If you're wondering how this would work for everyday then I can safely tell you that my hair remains healthy, bouncy and very shiny. I have been solely using this range ever since coming back from Malaysia so it has been almost a month of reverse hair washing. It didn't dry out my hair, not even the bleached parts and frankly, I have been having really good hair days to the point I told my husband that I finally know how it feels to wake up with sexy tousled hair.
I am not sure how this would work on thick, coarse and treated hair that needs lots of hydration but if you have thin, fine hair that desperately needs volume like mine then I highly recommend giving this range a try.
Have you tried reverse hair washing before? Are you interested in trying Tresemme Beauty-Full Volume range? *I received this product for free but my thoughts and opinions are 100% unbiased, honest and my own. There is no place for any sort of BS here.