I recently got hit by the lipstick bug big time. I crave for lipsticks. I dream about them. I eat, sleep, talk and walk with only lipsticks in my mind. I tried to shake it out of my mind but hey, the heart wants what it wants and there was no escaping it…much to Kevin's horror. I swear little tyke is mind controlling me. Just yesterday I wolfed down McDonald's Quarter Pounder and fries, something that my normal self would never touch so naturally, I blame my recent lipstick obsession on the little one too. Doubt that Kevin buys my story though…. Anyway, Guardian pharmacy was having their number 9761256898754365876798 sale for the year and I got absolutely hooked on these Maybelline Color Sensational lipsticks. It was selling at MYR24.90 each which is really cheap and I picked up 3 new shades. The shade "Are You Red-Dy" is something that I had for some time now but just never wrote a review for it.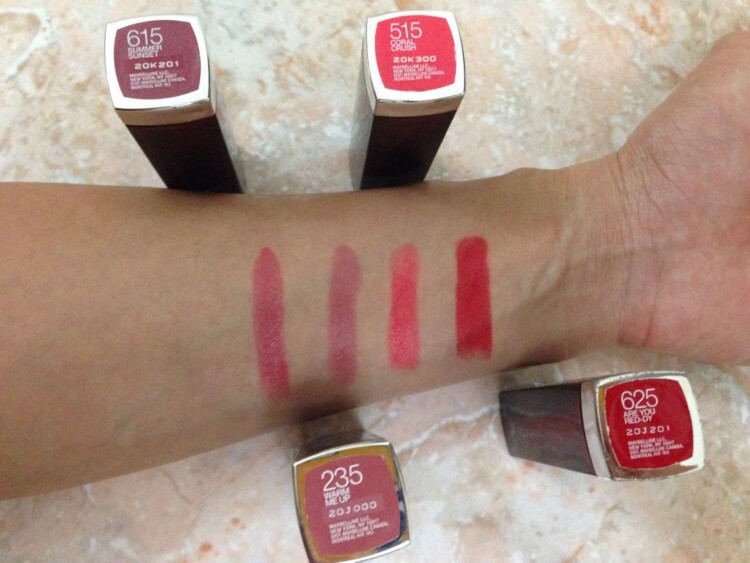 Swatches from left: Summer Sunset, Warm Me Up, Coral Crush and Are You Red-Dy.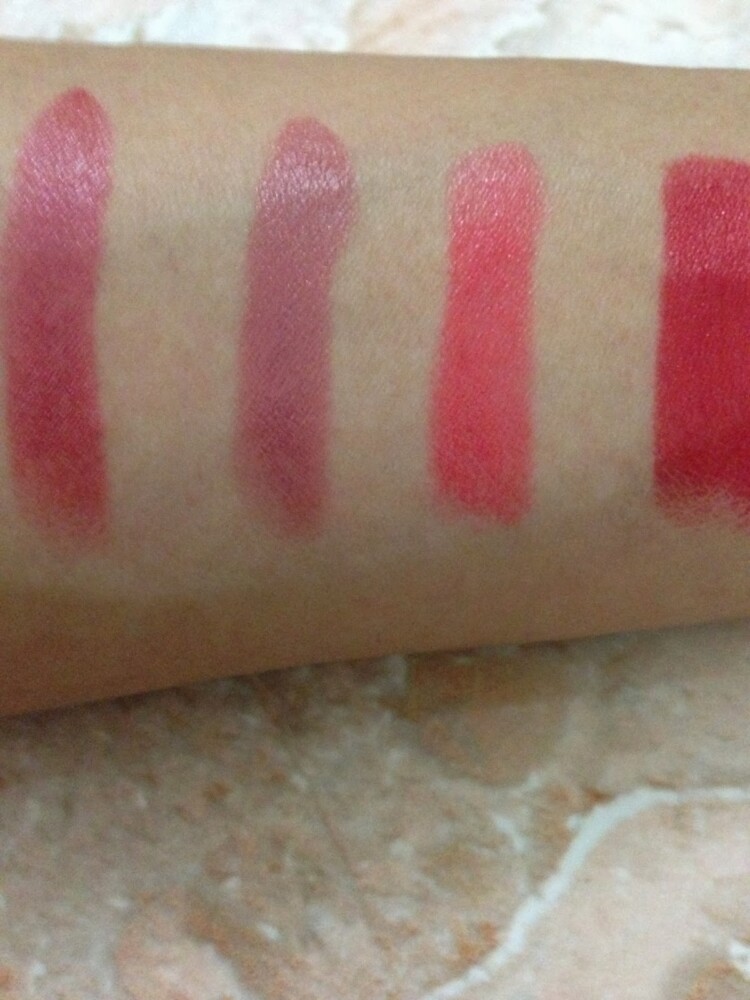 Closer look.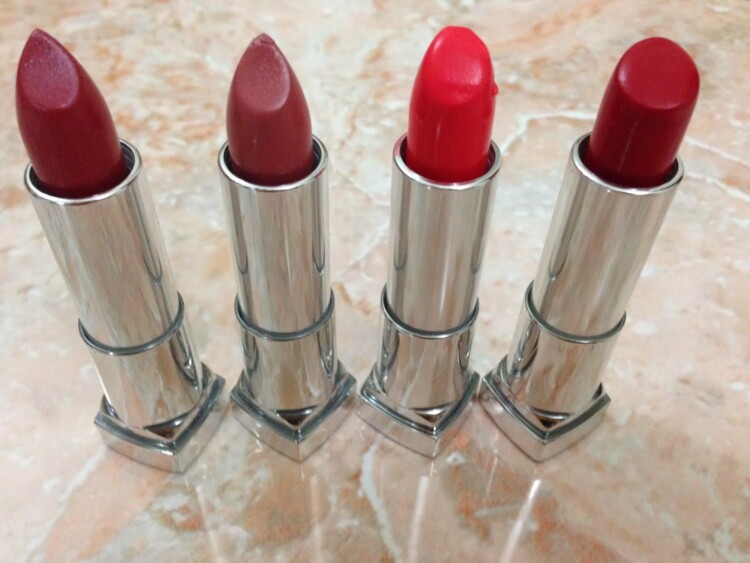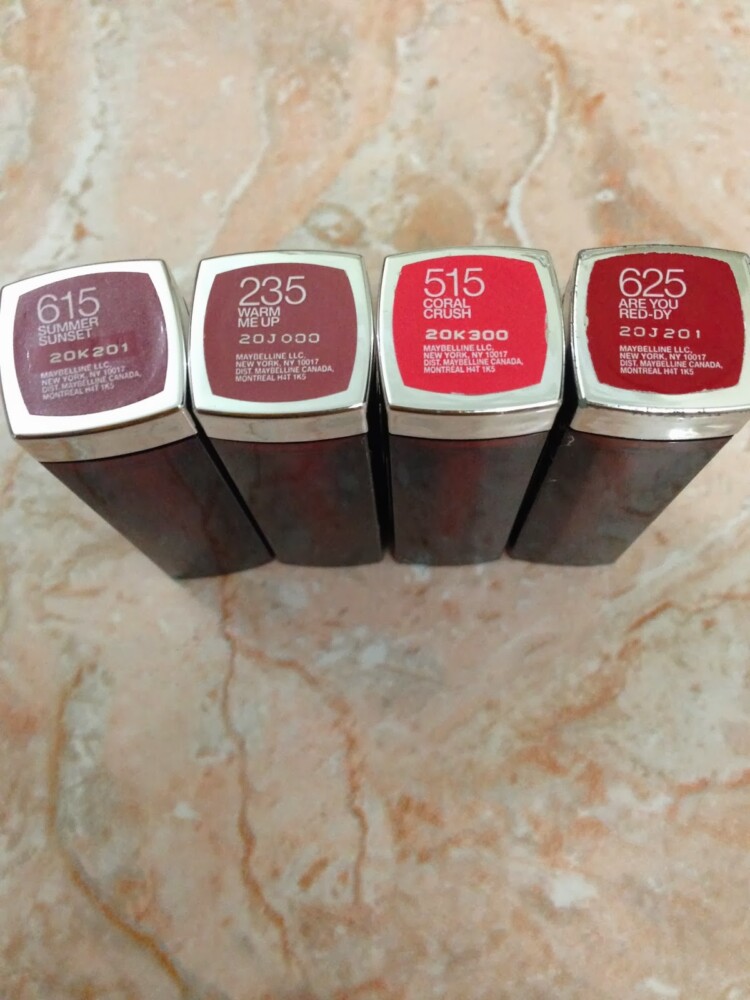 Summer Sunset: A very warm red lipstick with a rosy brownish hue. Warm Me Up: I finally found my MLBB lipstick! After a long search for the perfect nude lipstick that doesn't make me look fresh out of the morgue, I finally found it with this mauvey-brownish lipstick! Coral Crush: A bright pink coral lipstick that makes my lipstick standout! Are You Red-Dy: The perfect red with blue undertone lipstick for me. I look sassy with this on! I have zero complain about these lipsticks. I easily get a 4-5 hours wear without having to touch up and the colour payoff is still decent after lunch. The lipstick does not emphasize the fine lines on my lips, does not feather and bleed, it applies smooth and creamy and my lips felt moisturize all the time while wearing it. Each lipstick is very pigmented and I get a good colour with just one application. The range itself is full of beautiful colours however, I am a little disappointed because the 2 pinkish lipsticks which I was looking for "Hooked On Pink" and "Pinked Me Up" were out of stock. Brilliant collection and I would absolutely repurchase these!