Just a very quick one today to let you lovelies know that I will be on vacation for two weeks! This is a much needed break from the blogsphere…not because I don't love you guys but this mama needs some chill time and be with family and friends.
It will be an amazing two week break as I am heading to watch Gwen Stefani in concert tomorrow with my good friend. I have not been listening to her new songs, actually haven't heard anything of hers for the past few years but it's my first concert ever so I'm really looking forward to it! I'll also be catching up with a very old friend who will be visiting from Malaysia so yep, it'll be a good two weeks.
On a not so glamorous side of life, hubby and I are in the process of potty training Little Tyke and there have been a few accidents. Wish us luck and patience! LOL!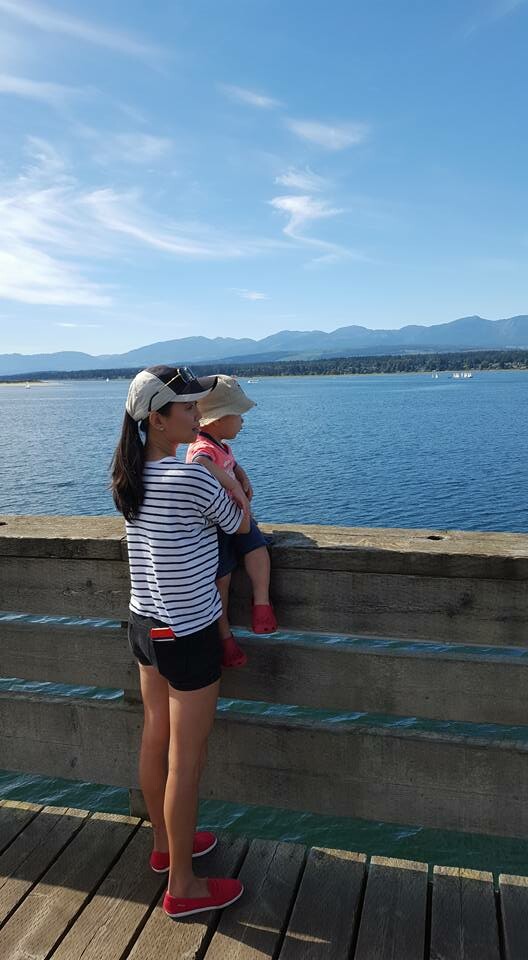 A very rare picture of me and little tyke taken by hubby dearest as usually I'm the photographer.
Warning: Shameless self pimping coming up…… 
Do give me a follow on Instagram (here), Twitter (here) and BlogLovin (here). I post InstaStories pretty regularly so you'll get to see little snippet of my daily life. I also do chat a little on Twitter so you can reach me there too. And if you follow me on BlogLovin then I'll love you forever! I'm close to 800 followers and promise to do a giveaway when I touch 1000 followers!
Love you guys and will definitely miss all of you…till then, stay naughty!